Paleo Recipes
(click here for all Paleo recipes)
These paleo recipes offer options that include whole ingredients and are great for families. You'll find: fruits, vegetables, lean meats, seafood, nuts and seeds and healthy fats. The Paleo recipes found on this site do NOT include: dairy, grains, processed food and sugars, legumes, starches and alcohol. If you're okay with dairy, check out the primal recipes found on the site.
Our Most Popular Paleo Recipes
You might also be interested in: the Whole30 Meal Plan, Continuous brew Kombucha or more options for the Keto Diet?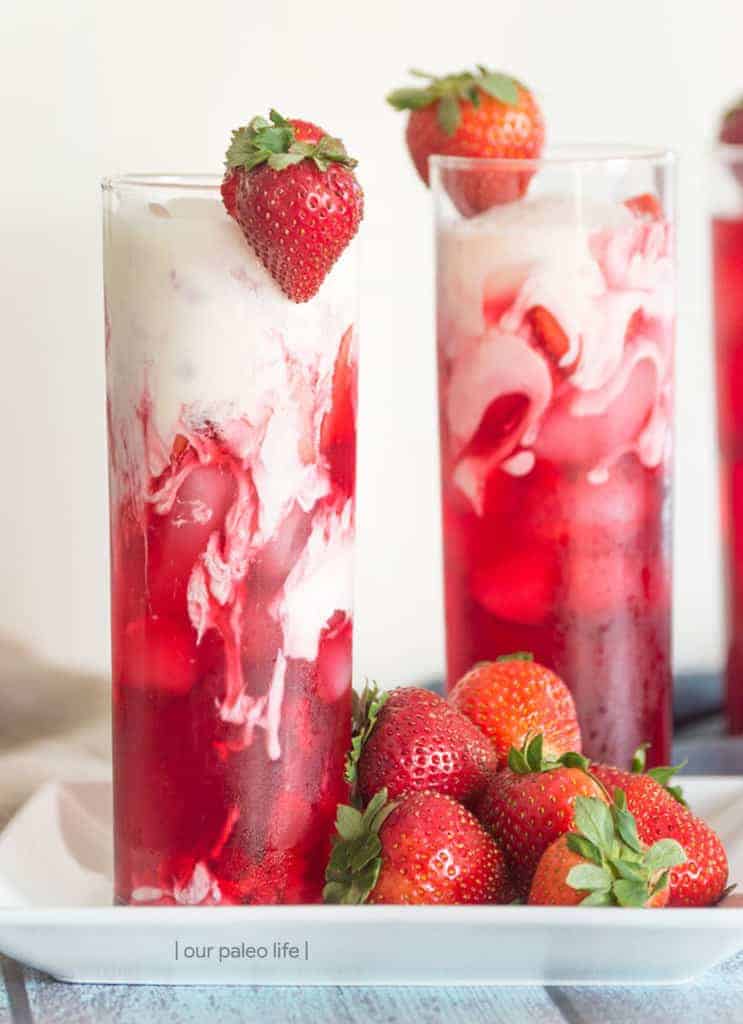 My inspiration for this drink started when I went to Starbucks with a friend and ordered a passion fruit iced tea with sugar-free vanilla syrup. After I started drinking it, I realized that I could do this at home with any combination of flavors that I wanted!