Last Updated on July 6, 2020Let's build a garden… easy right? Not so fast, here in Northern Colorado the Mule Deer are very friendly and would love nothing more than to snack on your little greenies. Not only that… depending on the year the bunnies are very abundant and they too would love a salad.
This means: one of the first priorities we had after moving in was to build a fence around the garden. Here's a little look at what we did.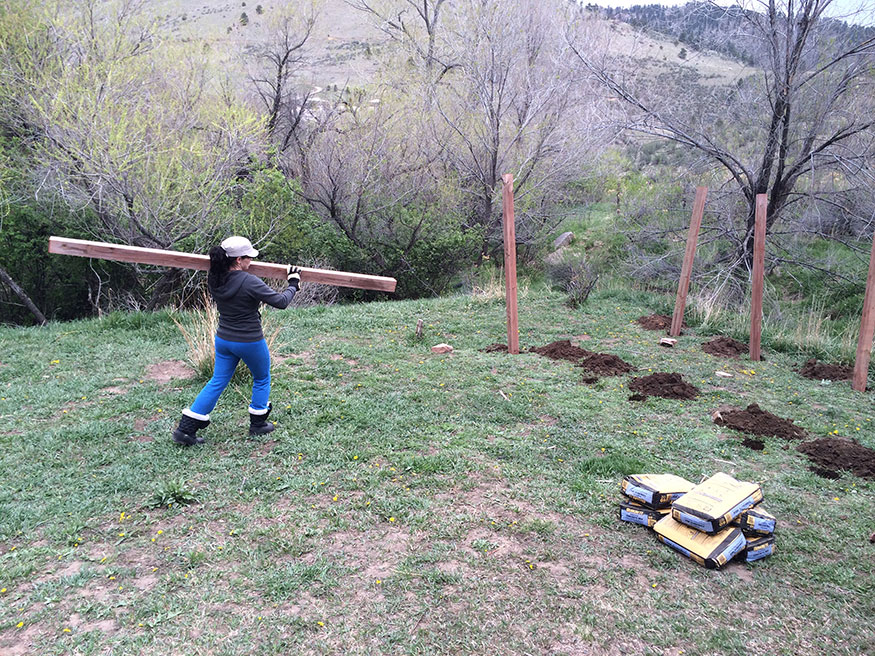 Here's the deal with concrete, I've had just as much success dropping concrete in to the hole and spraying in a little water, poking it around, and then repeating. It's a lot easier than trying to mix it in bucket or a wheelbarrow. For fence posts, don't sweat it – just mix in the hole.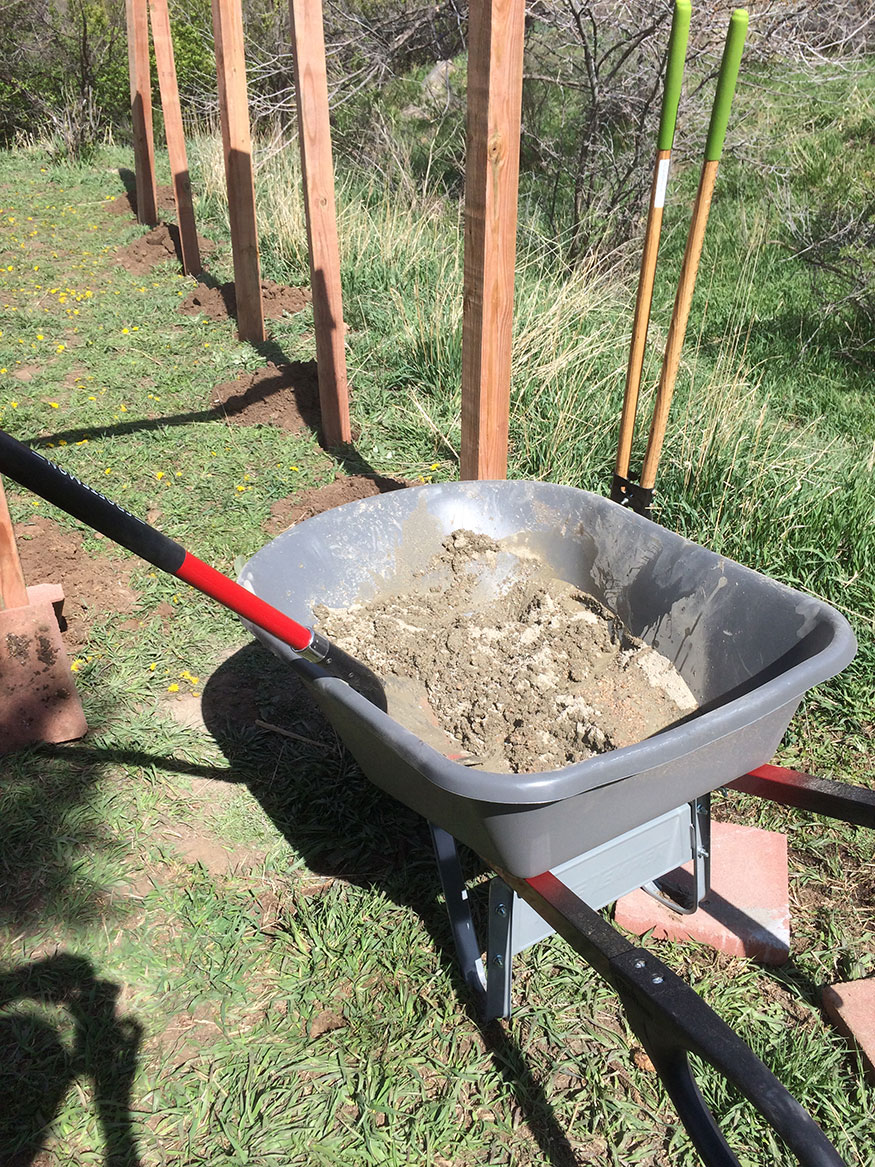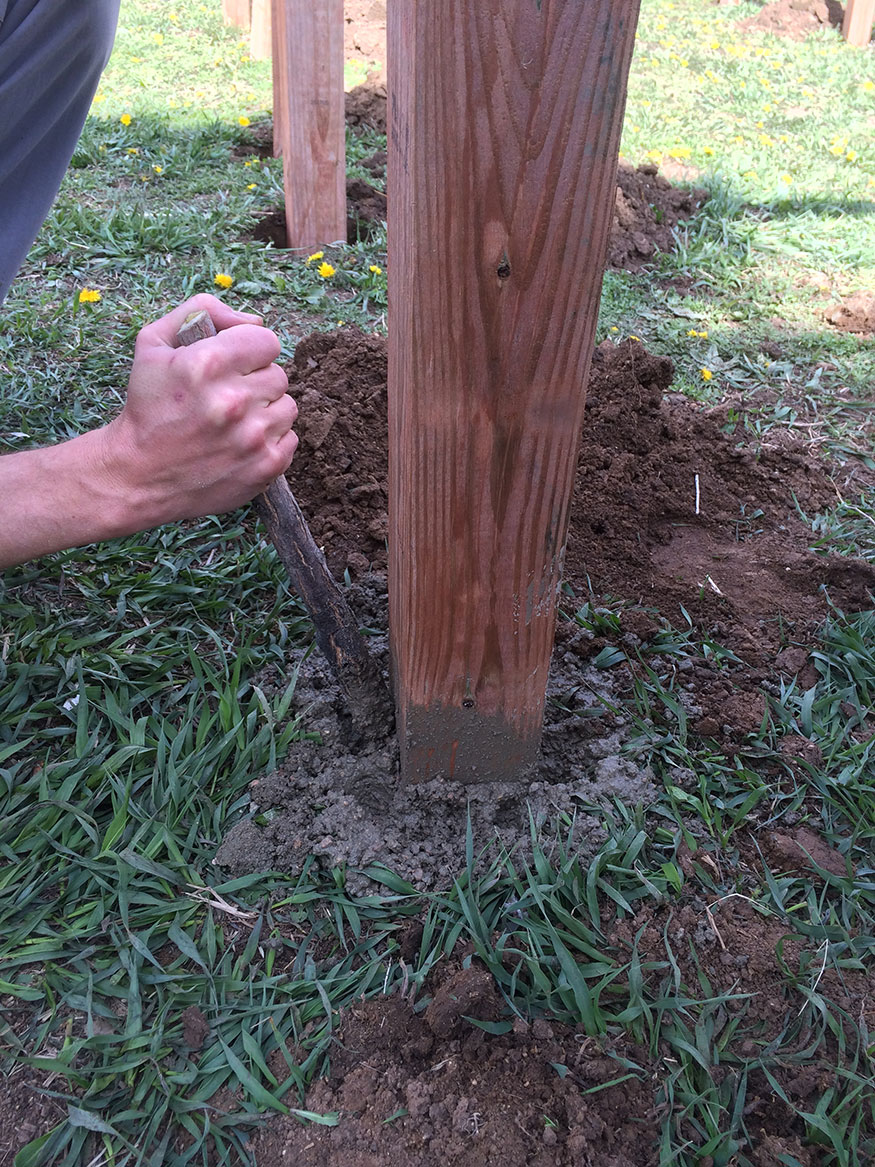 At this stage, I'm not worried about much so to make things easy, this: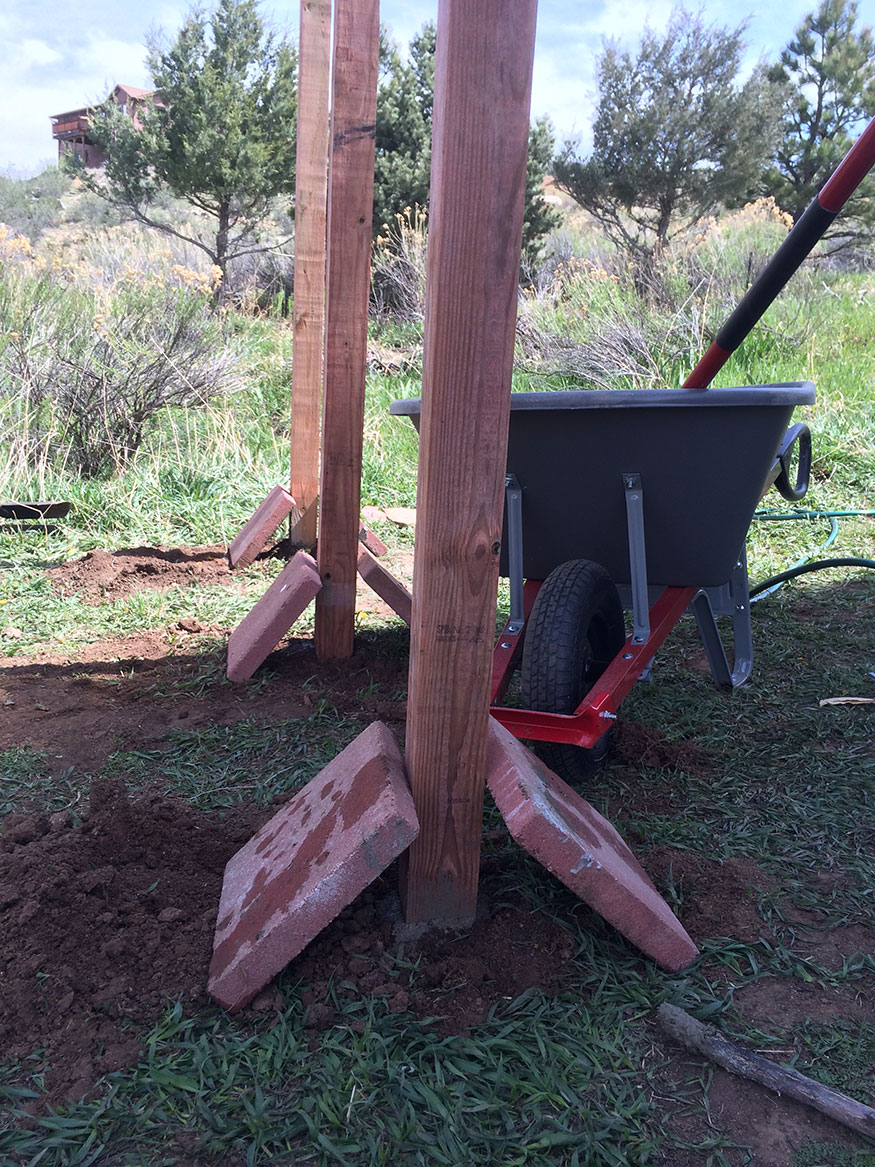 Now, we start to level things out.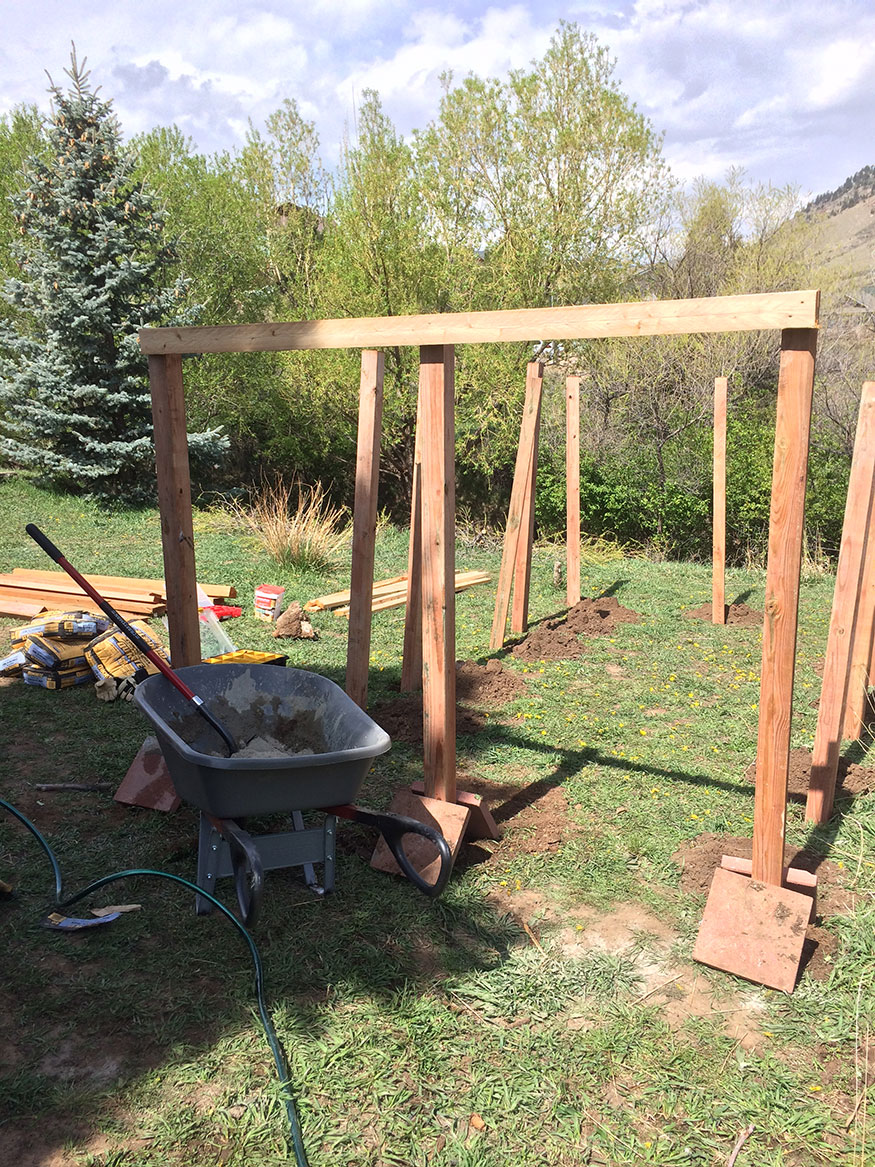 Hey, look at that, it's coming together. Simple, quick, and 100% effective.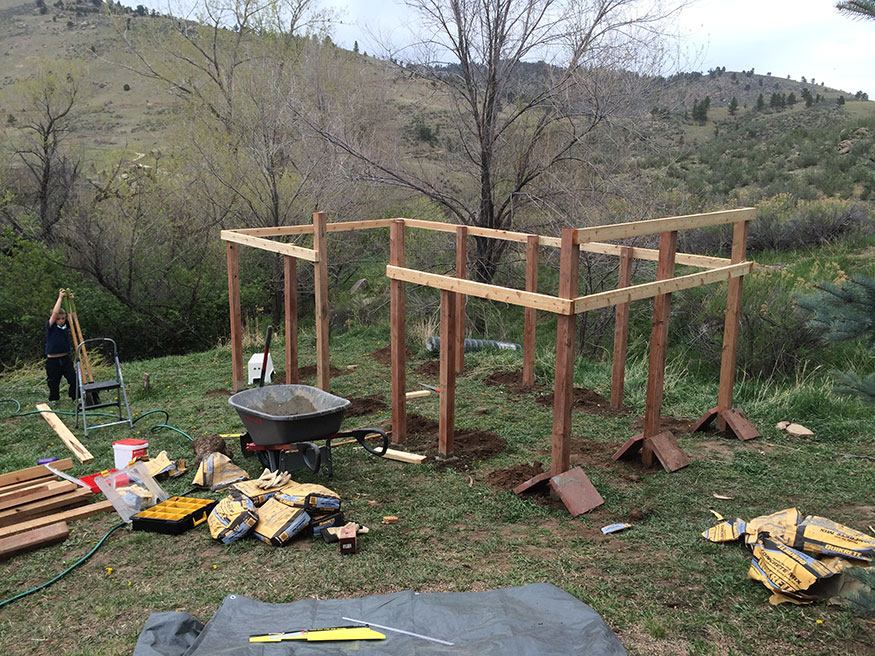 Little base soil prior to throwing up the welded wire (easier to work).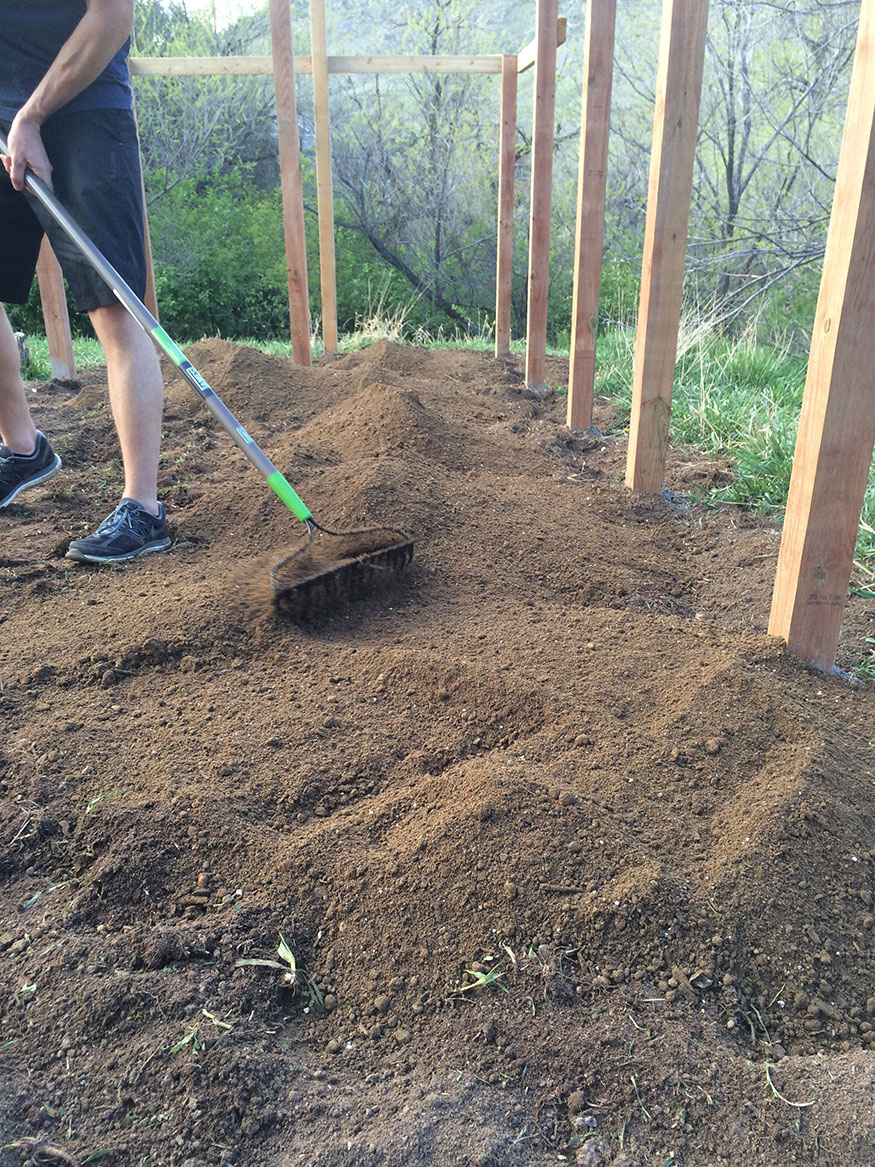 Lot's of compost delivered and tilled in with my mighty little tiller.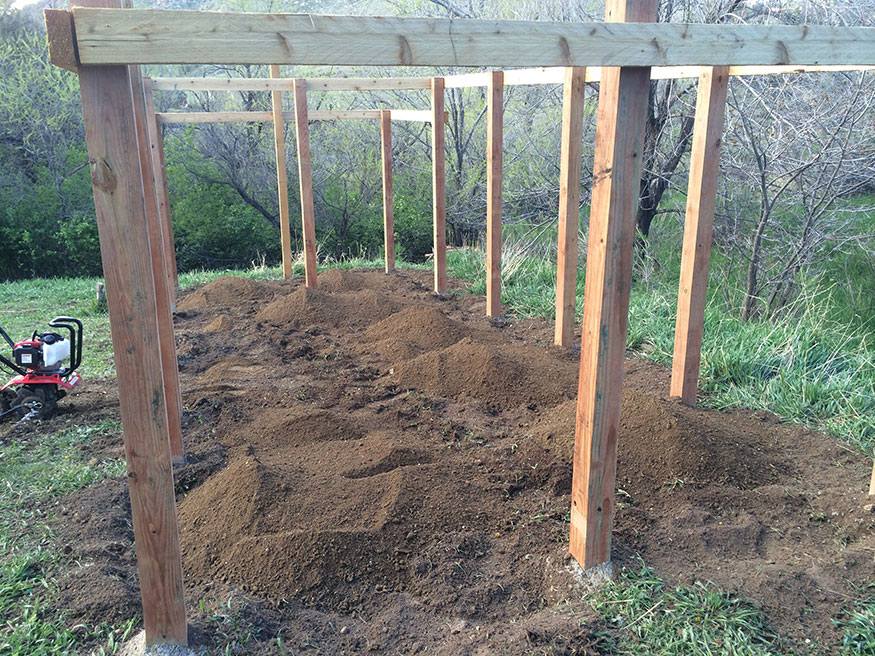 Mix.
Time to build the garden beds. In retrospect, I wouldn't have used cedar, I would have gone with cheaper treated lumber.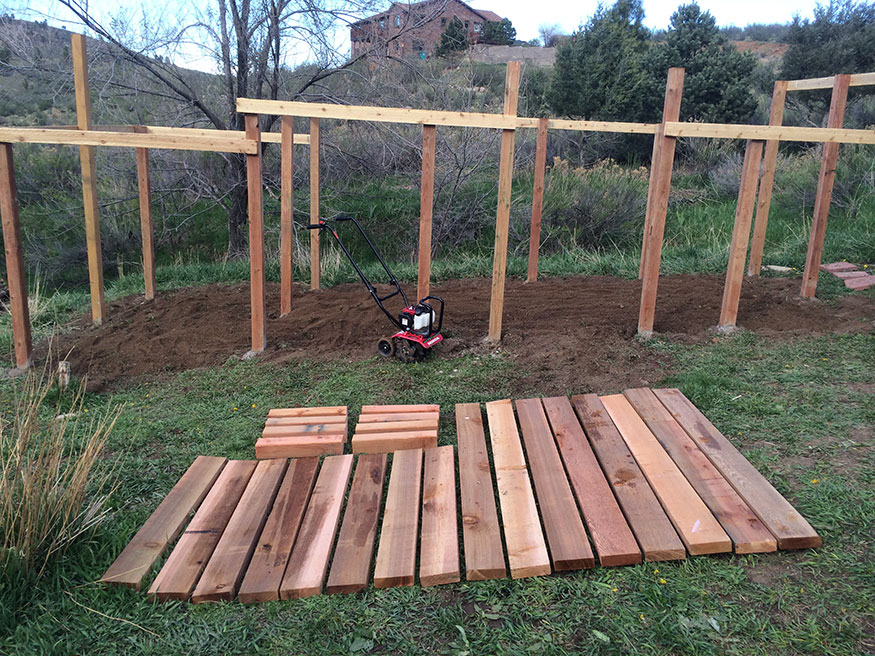 4X4 treated – with cedar siding (used timberlok).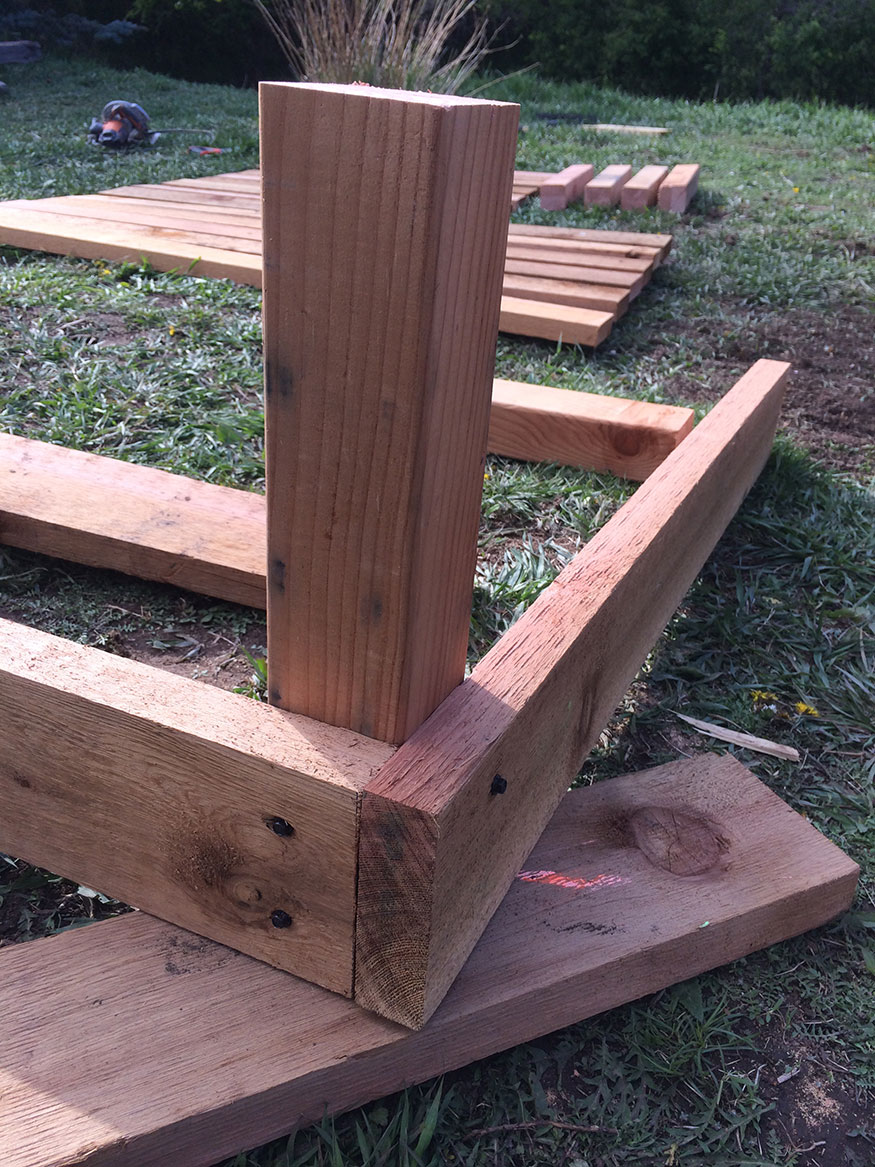 Overkill with the timberloks on this…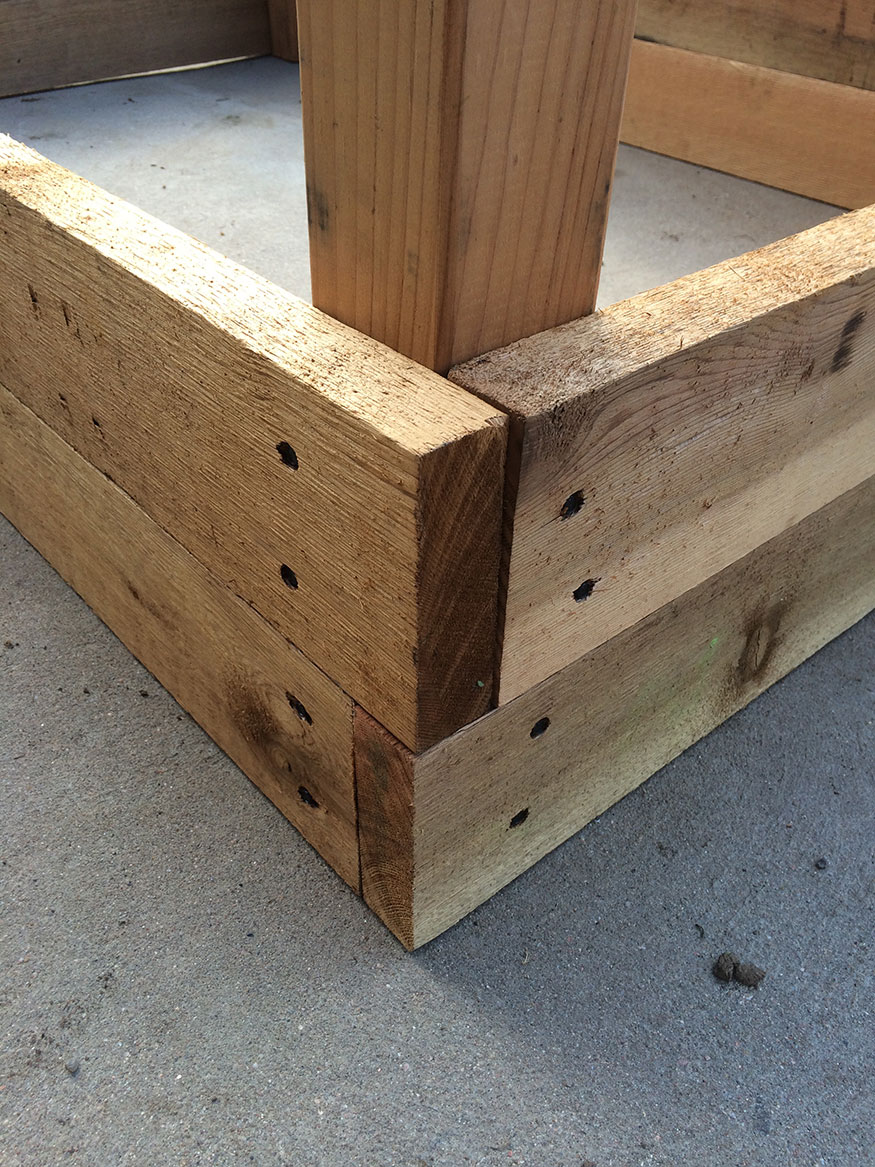 Good size for square foot gardening. Let's mix that compost in and get ready for warm weather and leafy greens.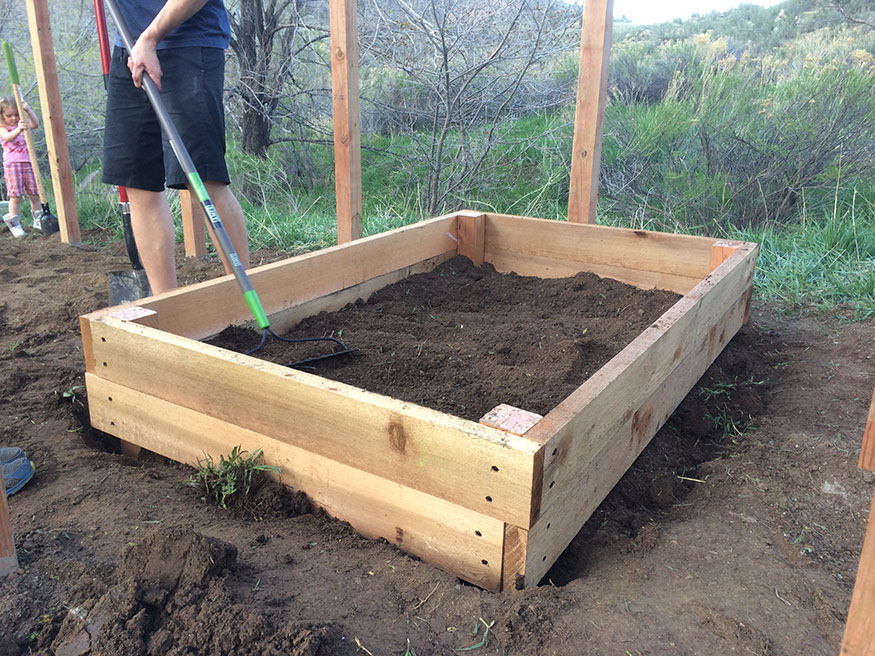 Everything is better with little helpers. If you have them, use em'.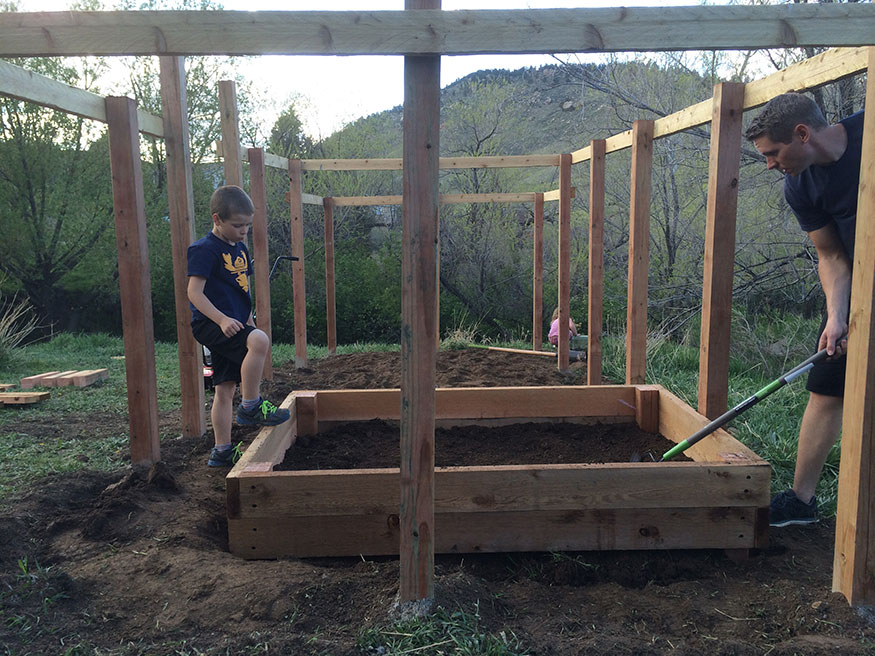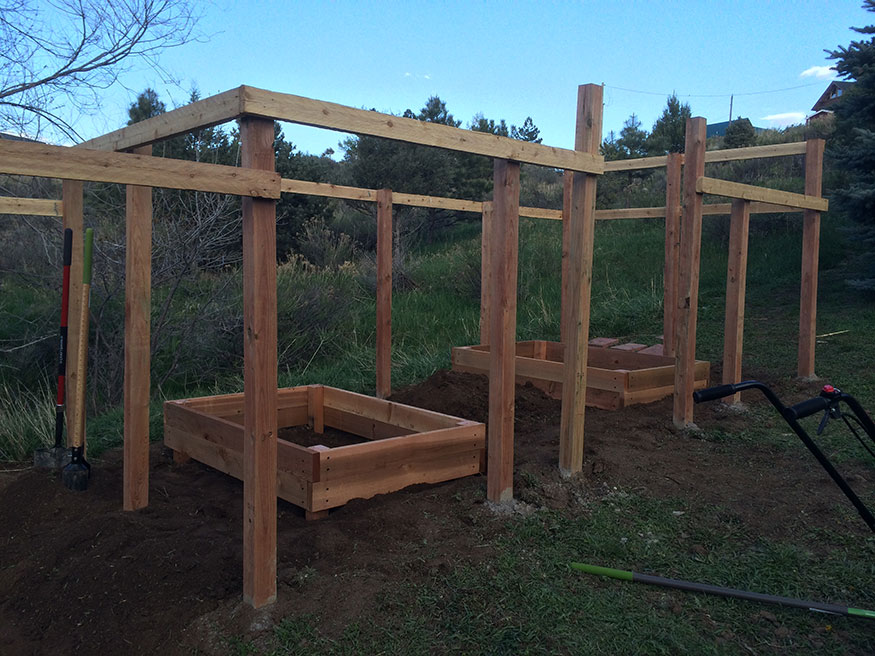 Dig a trench (much to the sadness of the bunnies).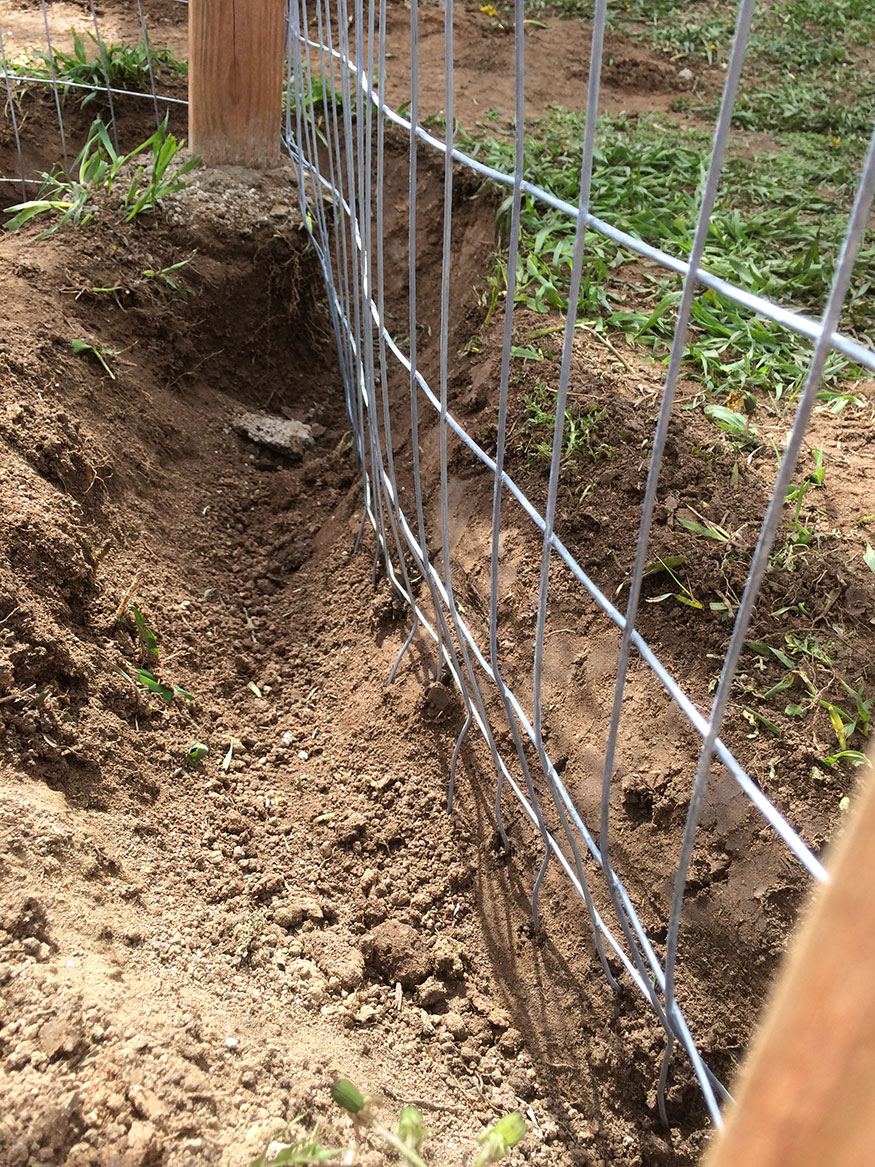 Rolling out the welded wire around the garden area is the worst part. Have fun…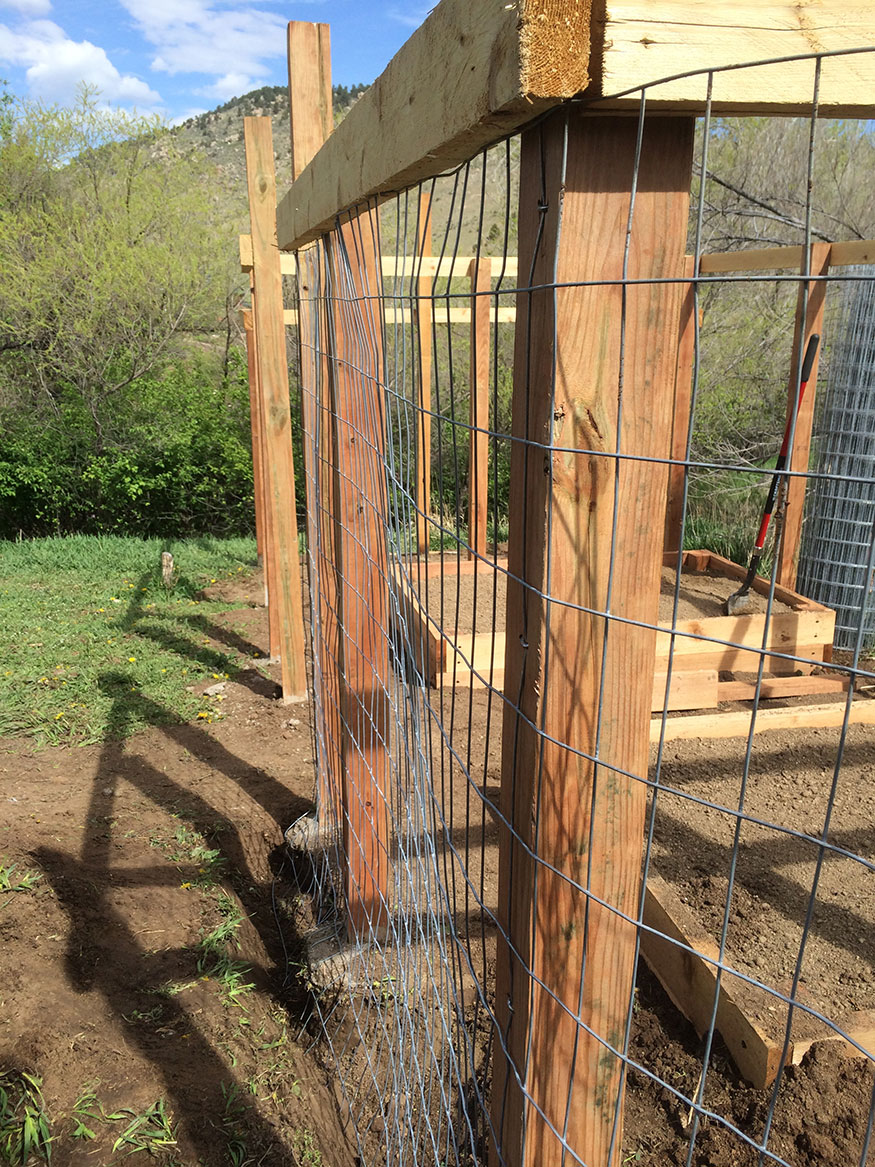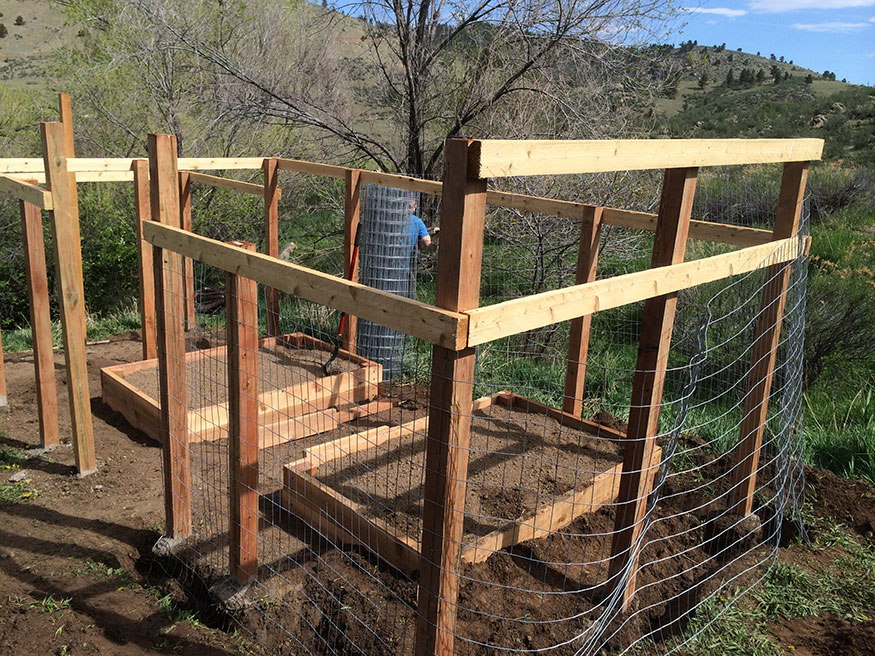 I really just wanted to add this picture cause my arms look big. That's it. You're welcome.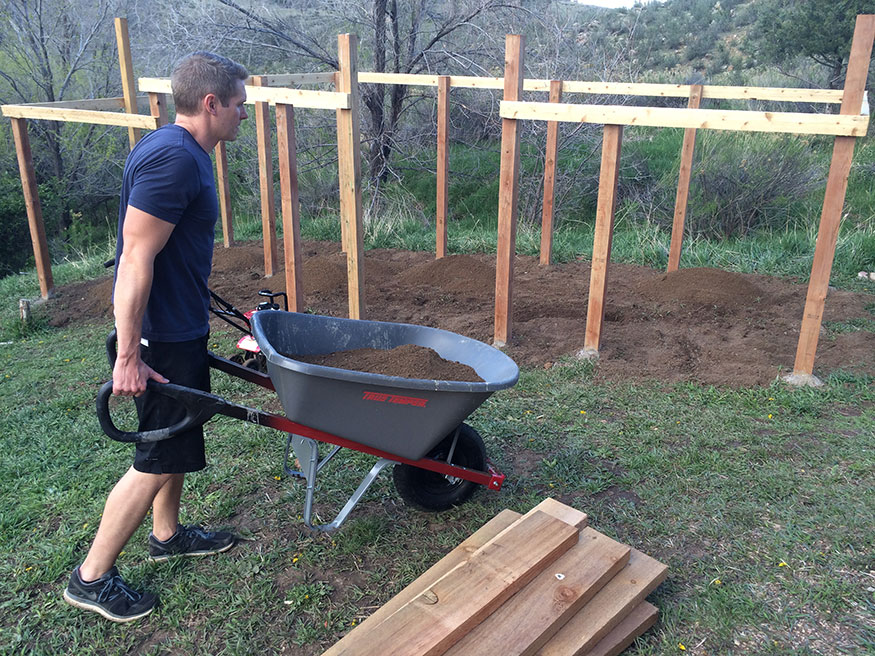 If you don't know about square foot gardening, I'm sorry.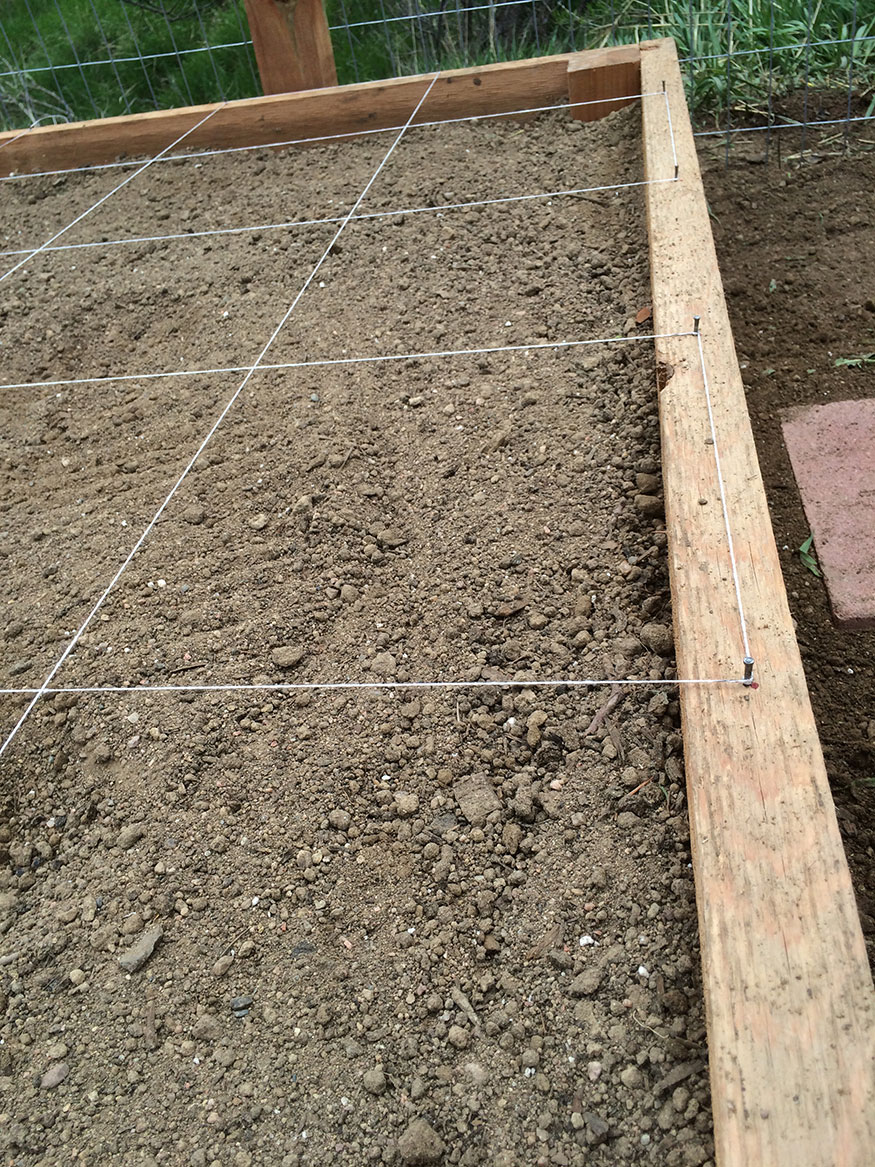 Look at that, it all cleaned up so nice.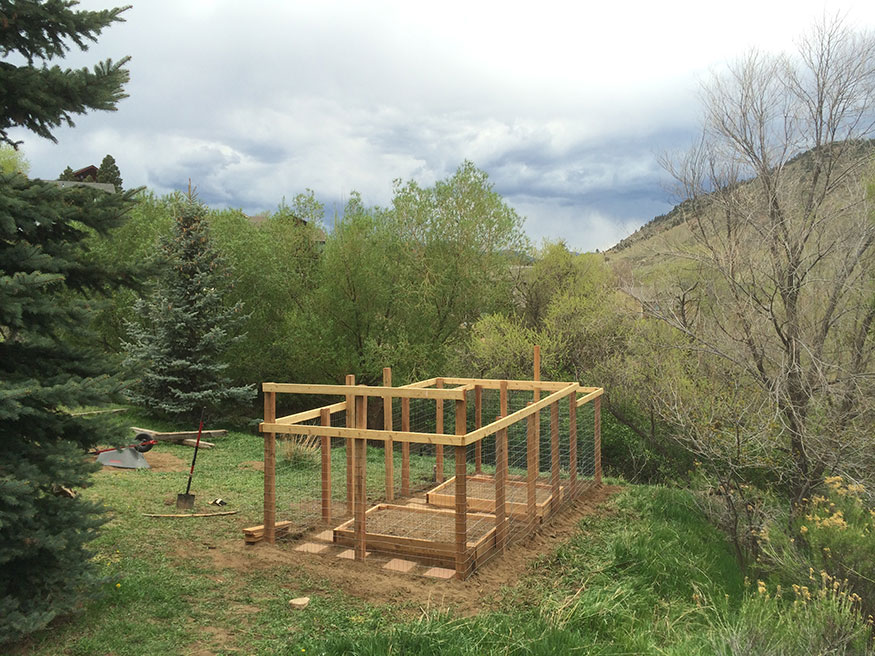 No deer or bunnies allowed.