I may be in the minority here, but I'm really wanting a huge snowstorm right about now. I'm originally from Florida, so I'm used to warm winters. One year, it was so warm that we cranked up the AC just so we could have the warmth and ambiance of the fireplace on Christmas morning. After a few winters in Minnesota, and now living in Colorado, I know what seasons actually feel like and I'm craving winter right now. This morning, I walked outside in a t-shirt and felt comfortable, only to see that it was 45 degrees. I suppose you could say that I've acclimated to a colder climate quite nicely. But it's mid-November and we've only had an inch of snow so far. Bring on the blizzard, please!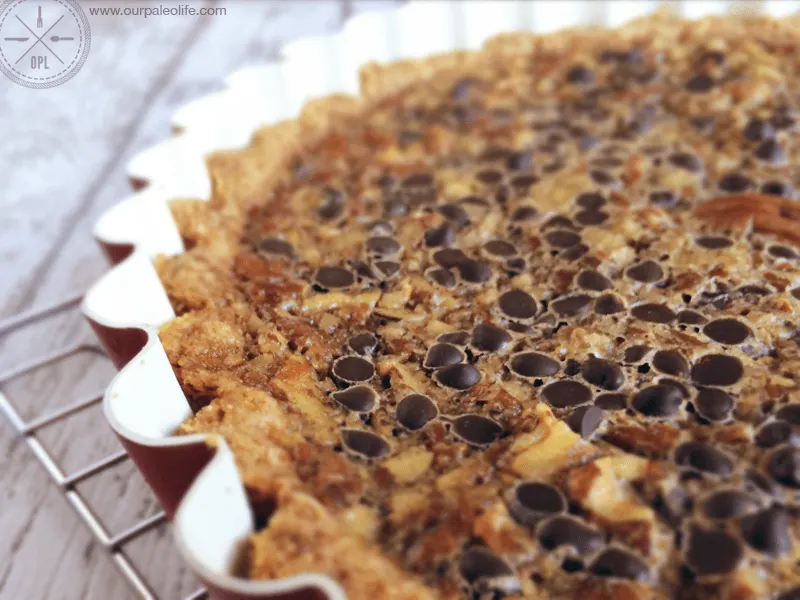 I have a burn on my arm. Occupational hazard of a food blogger, or just a clumsy person. I am both. More so the latter. Sigh. I'm pretty used to having burns and/or cuts pretty much anywhere from my elbows down, but this particular burn is right on the side of my forearm that rests on the edge of my laptop while I type. Quite painful, actually. Makes my job a bit less bearable. You know what I need? Elbow length oven mitts. Actually, I just realized I don't have any oven mitts, just a few ratty potholders. How does that even happen?! I used to have a great oven mitt. Do you ever just lose boxes in a move? I'm pretty sure that's what happened. I'm missing a lot of stuff, I think.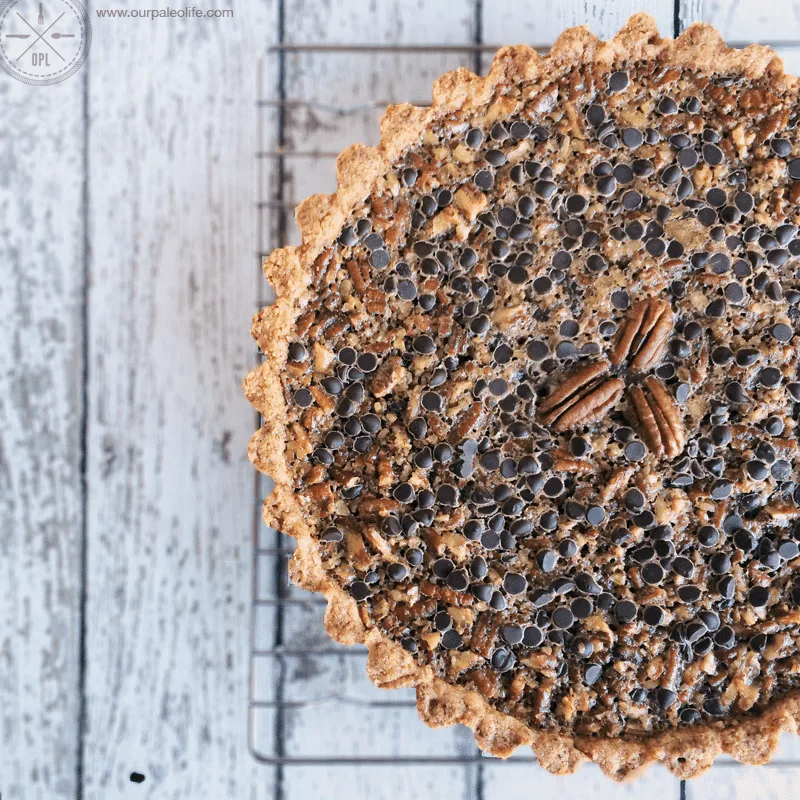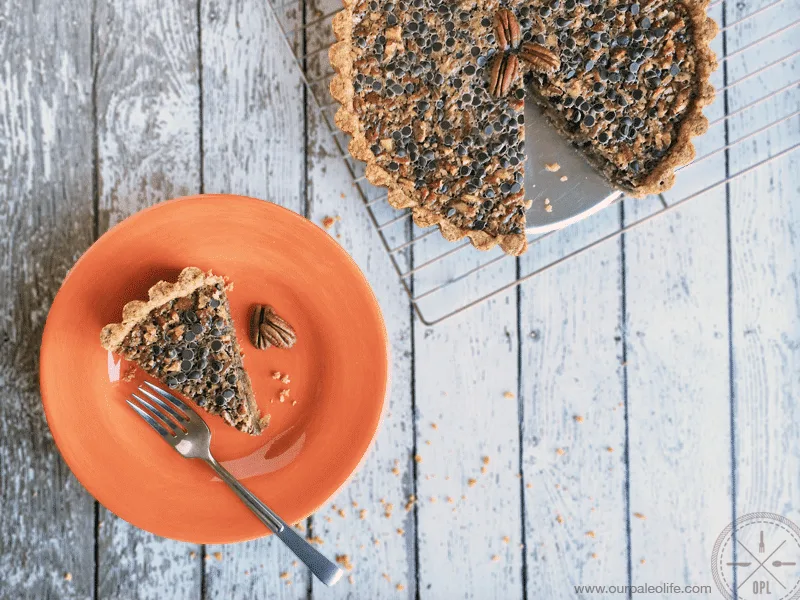 Okay, I have a feeling that you're only here for the pie. One more story. The very first time I made pecan pie was my first Thanksgiving as a married woman. My new husband informed me that pecan pie was his absolute most favoritest of all pies, and being the doting wife that I am, I was going to make my husband said pie. But I didn't know anything about how to make one. I decided on the easy route and bought a jar of pecan pie filling and a frozen pie shell. You guys, I don't even know what I did wrong but it was soup. Sugary, pecany soup in a flaky crust. He pretended it was okay (well, after he laughed at me) and still ate it, but I felt terrible.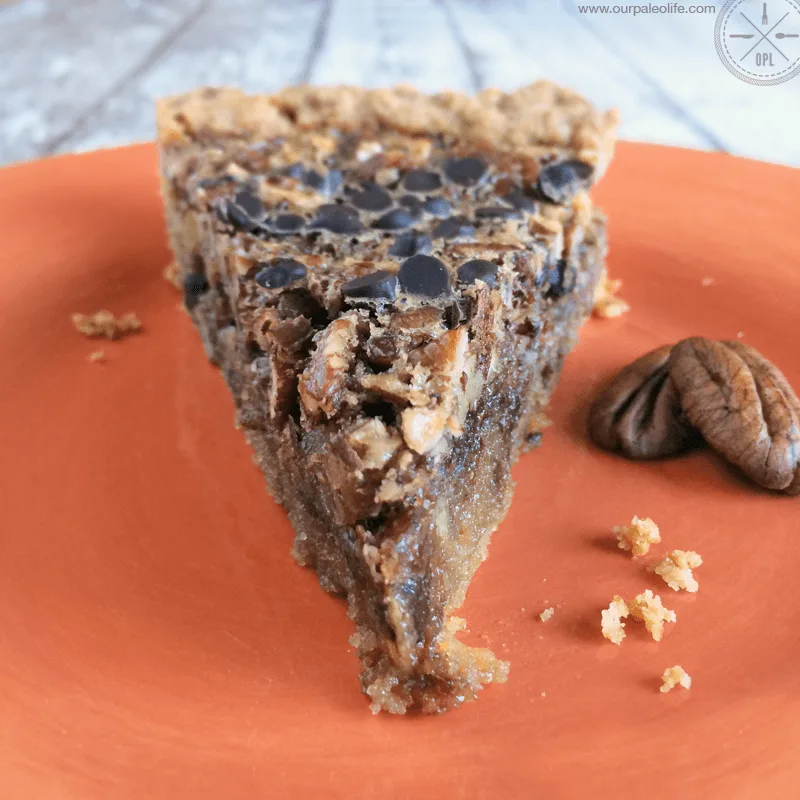 I was determined to master the pecan pie. It took a few more holiday seasons, but I finally had the perfect recipe and it was pretty much failproof, perfect every time. And then we had to go all paleo and change things up. I was trying to figure out the best way to go about making his favorite pie paleo. I altered my tried and true recipe, crossed my fingers, and hoped for the best. But since I had never really mastered the pie crust, I decided not to go at that on my own. I found an excellent pie crust recipe that you almost can't tell is paleo. It's perfect for this pecan pie.
I originally made this with WAY too many chocolate chips, it was basically a chocolate pie, so I cut it down quite a bit. If you really like chocolate, you could probably increase the chocolate chips to 1/2 or 2/3 cup and be happy, but for us, it was a bit much. I prefer this pie at room temp, rather than straight out of the fridge. I promise, this will be a tradition in your holiday meals. It's good stuff, man. And you wanna know my absolute most favorite part about this pie? I don't have to meticulously place pecan halves all over the top. Dang, the people who do that have too much patience and should really share some with me.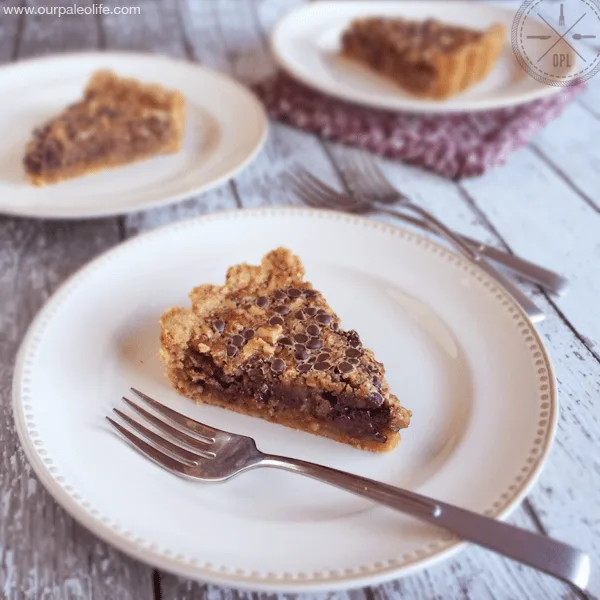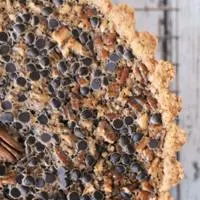 Paleo Chocolate Pecan Pie
Total Time:
1 hour
30 minutes
This isn't your ordinary pecan pie, there's no corn syrup, no refined sugars, and no grains. As if that wasn't good enough, through in some soy-free, dairy-free chocolate chips. It's so good, nobody will guess it's paleo.
Ingredients
CRUST
2 cups Almond Flour
2 Tbsp Coconut Flour
½ tsp Grass-Fed Gelatin, like Great Lakes
¼ tsp Sea Salt
2 Tbsp Coconut Sugar or Maple Sugar
1 Large Egg Yolk
8 Tbsp Ghee, cold, cut into chunkor Unsalted Grass-Fed Butter (cold, cut into tablespoons
FILLING
1 cup Maple Syrup
¼ cup Coconut Sugar
¼ cup Ghee or Grass-Fed Butter, cut into chunks
1 Tbsp Chia Powder, see notes
1 Tbsp Coconut Milk, full-fat canned
1 tsp Pure Vanilla Extract
2 Large Eggs
1 cup Pecans, roughly chopped
⅓ cup Enjoy Life Mini Chocolate Chips, divided
Instructions
Crust Instructions
Combine the almond flour, coconut flour, gelatin, sea salt and coconut sugar in a large bowl. Stir to combine everything evenly.
Add the egg yolk and ghee/butter to the bowl and cut in with a pastry blender or the back of a fork. Continue until the mixture is crumbly and easily presses together in your hands.
Dump the crust mixture into a pie dish or tart pan. Press the mixture evenly across the bottom and up the sides.
Refrigerate the crust while you prepare the filling.
Pie Filling Instructions
Preheat oven to 400°F.
Add the coconut sugar and ghee/butter to a large bowl. Set aside.
In a medium saucepan fitted with a candy thermometer, add the maple syrup and bring to a boil. Reduce heat and simmer until the temperature reaches 225°F (reduce by 2 degrees for every 1,000 feet in altitude).
When the syrup reaches the right temperature, remove from heat and pour over the ghee and coconut sugar in the bowl and let site for a few minutes to melt the ghee and dissolve the sugar. Stir to combine.
Add the chia powder, coconut milk, and vanilla to the bowl and stir to combine.
In a separate bowl, beat the eggs until frothy. Slowly pour the eggs into the syrup mixture, whisking continually. The mixture is hot and you don't want scrambled eggs.
Finally, add the pecans and ½ of the chocolate chips. Mix evenly.
Remove the pie crust from the refrigerator and pour the filling into the crust. Sprinkle the remaining chocolate chips on top. Garnish with a few pecan halves, if desired.
Bake at 400°F for 10 minutes. Reduce oven temperature to 350°F and continue baking for 20-30 minutes, or until center is set.
Cool completely on a wire rack before serving. Store leftovers in the refrigerator for up to one week.
Notes
To make chia powder, just add some chia seeds to a blender or food processor and process until it's a fine powder. Store extra in the refrigerator.
Nutrition Information
Yield

8
Serving Size

1 slice
Amount Per Serving
Calories

660
Total Fat

49g
Saturated Fat

17g
Unsaturated Fat

0g
Cholesterol

118mg
Sodium

115mg
Carbohydrates

48g
Fiber

6g
Sugar

34g
Protein

10g
Nutrition is calculated by a third party and may not be 100% accurate