Paleo Mayo Recipe
Have you read the ingredients of some of those store bought mayos?! Soybean oil, sugar, natural flavors (?!) … nope, those are not ok. It's best if you make your own with ingredients you know and trust.
You'll be surprised at how easy it is to make your own homemade mayo with just 5 simple ingredients: eggs, lime juice, dry mustard, sea salt, and avocado oil.
This recipe makes just under 1 pint (16 oz) of mayo. I know this because I store it in 2 half pint canning jars and they don't fill quite all the way to the top. If you use way less mayo then that, split the recipe in half.
And remember, the mayo expires when your eggs expire.
Also, there's a modification I make for a deliciously spicy dipping sauce that goes perfectly with the Bacon-Wrapped Sweet Potato Fries. Check that out too.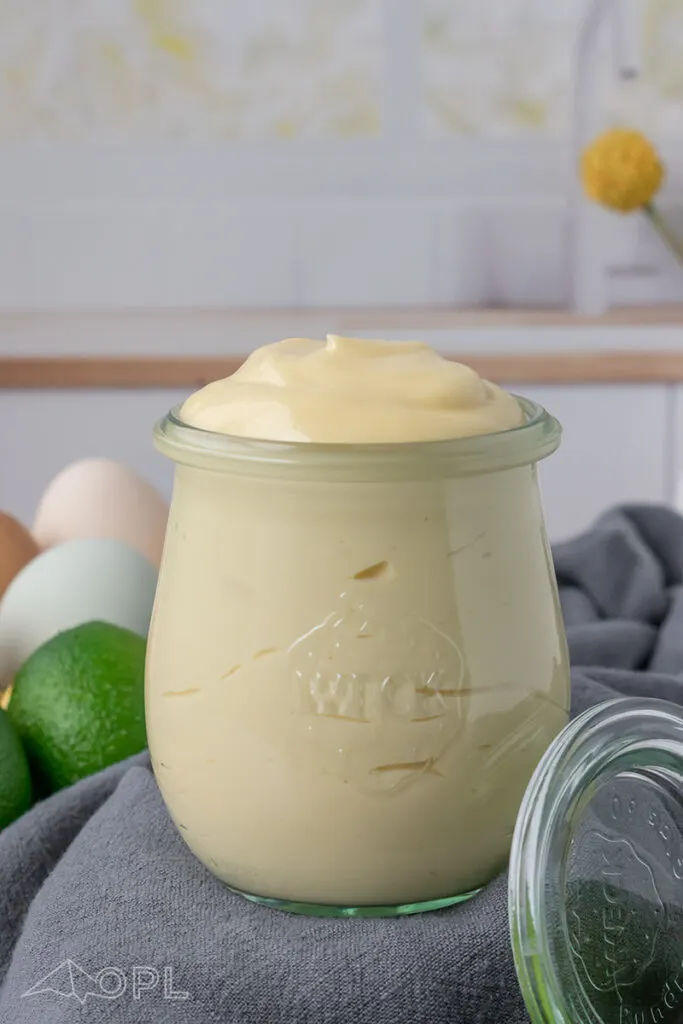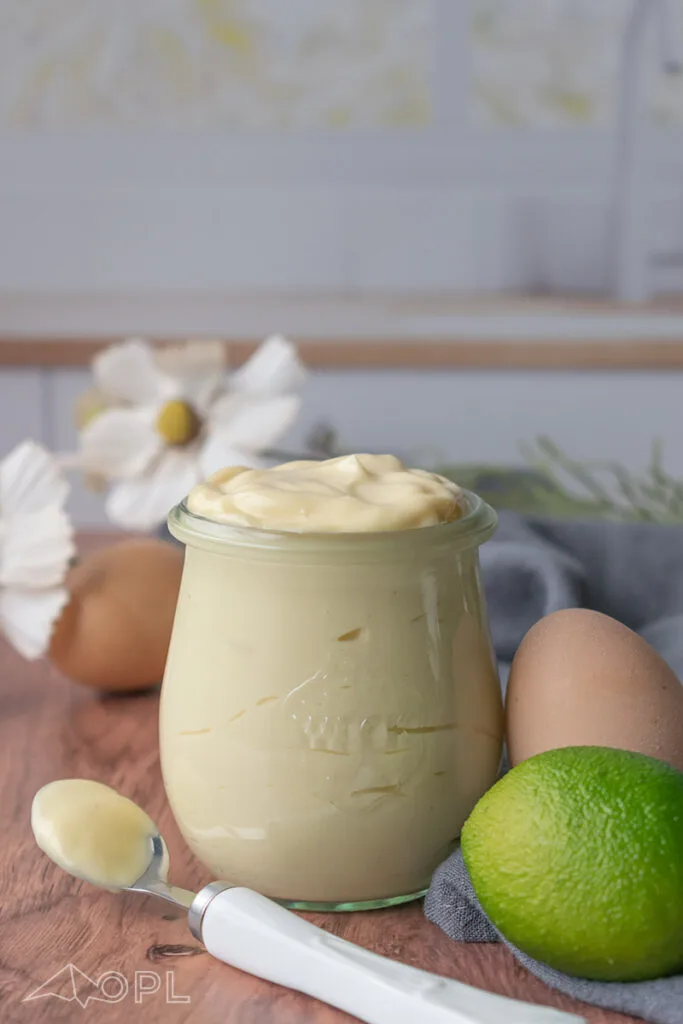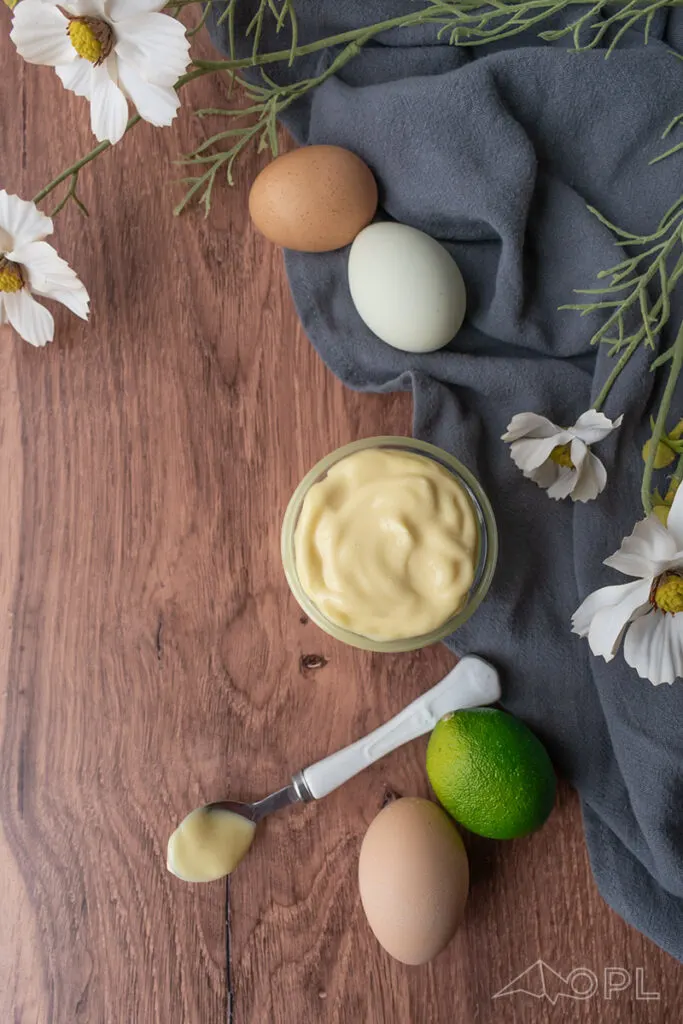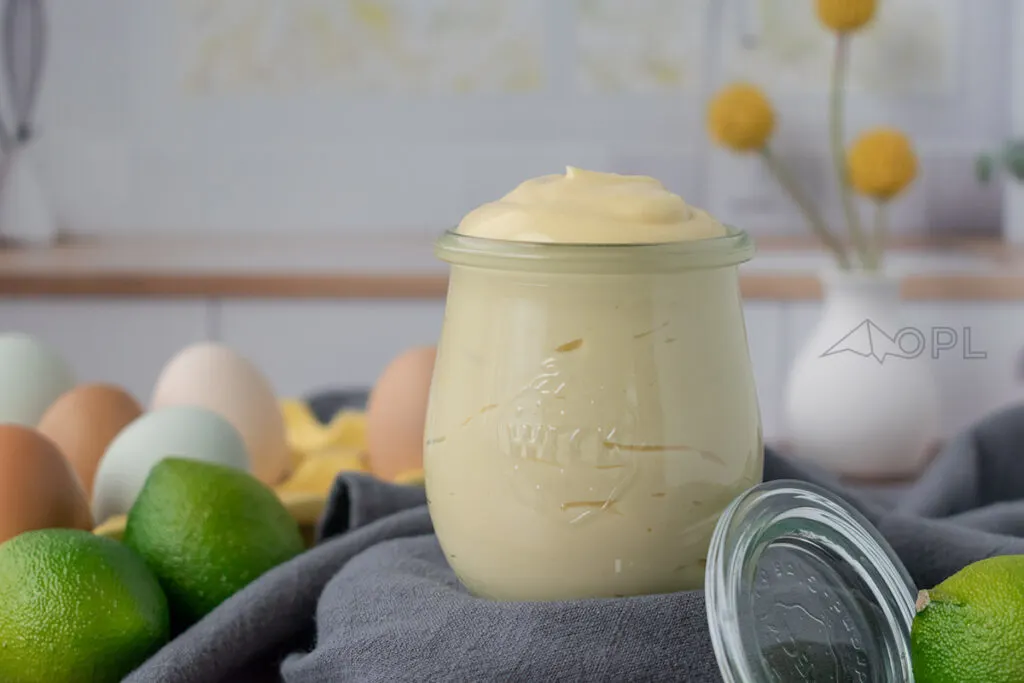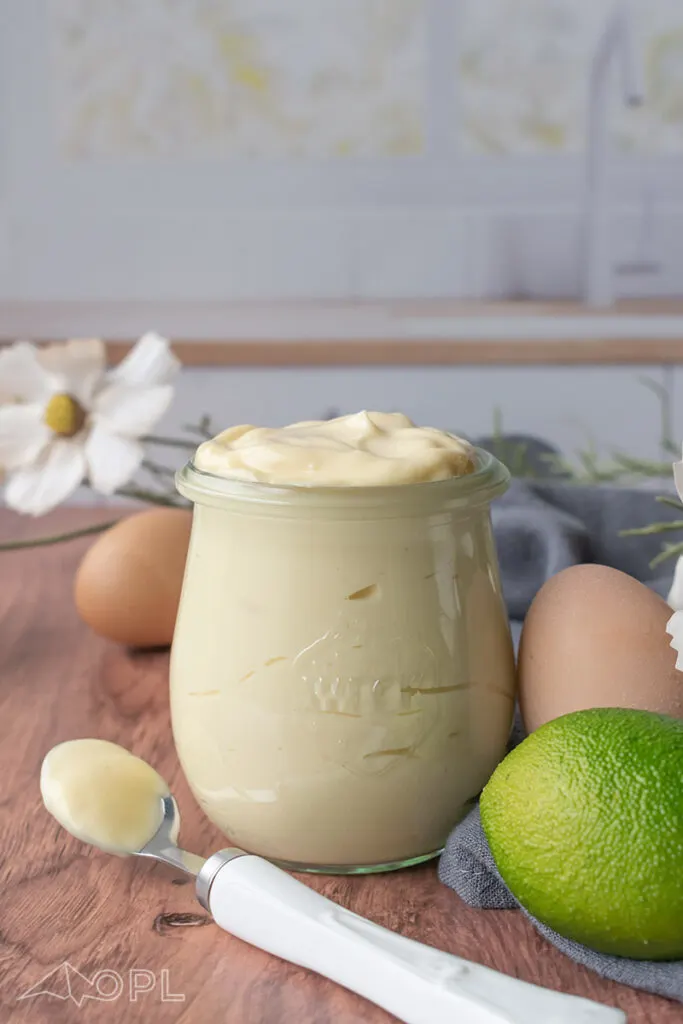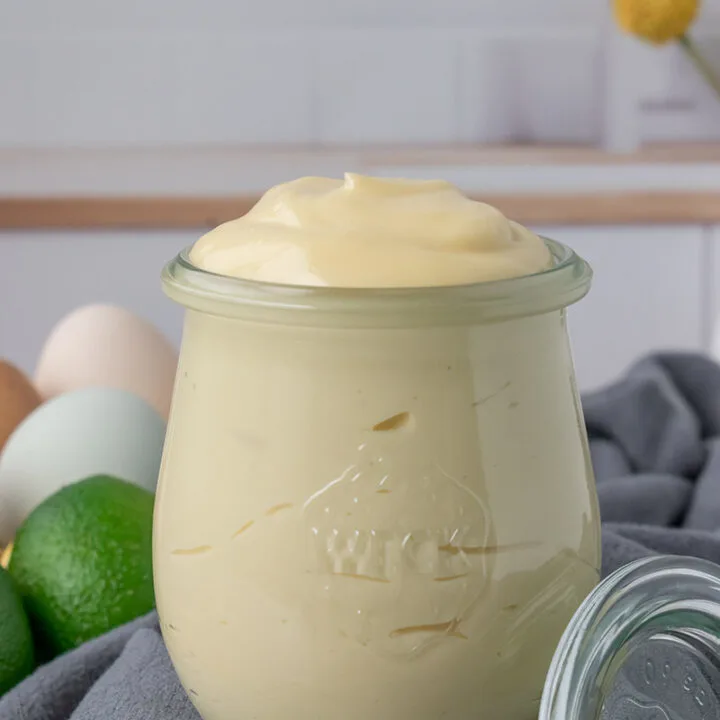 Paleo Lime Mayo
Inactive Time:
45 minutes
Ingredients
2 Eggs, room temperature
4 Tbsp Fresh Lime Juice, room temperature
1 tsp Dry Mustard
1 tsp Sea Salt
2 1/2 cups Avocado Oil, divided
1 oz can Diced Jalapenos, optional - see notes
Instructions
Place the eggs and lime juice in a blender or food processor (I use a Blendtec). Let them come to room temperature together, about 30-60 minutes.
Add the dry mustard, salt, and 1/2 cup of the oil. Mix until well mixed – about 20 to 30 seconds. If you're using a Blendtec, use the Speed 3 button for the entire process.
Start pouring the remaining 2 cups of oil VERY SLOWLY through the opening in your blender/processor lid. Seriously, very slowly!
Continue until all the oil is done. Never dump it, even at the end. Keep a SLOW, steady stream the whole time. This may take up to 5 or 6 minutes.
When all the oil is done, remove the lid and look at the glorious, mayo you just made. Then stick it in the fridge and wait about an hour before using it. Trust me.
(OPTIONAL) If you want to make the Spicy Jalapeno Mayo, just dump the whole can of jalapenos in the mayo and mix well with a spatula. Alternately, split the mayo, keep half plain and half spicy. If you do this, only use half the can of jalapenos.
Notes
Do NOT use extra virgin olive oil, the flavor is no good in mayo.
Add the jalapeños for a spicy dip. Don't add if you're just using this as mayo.
Nutrition Facts do not include the jalapeño peppers.
Nutrition Information
Yield

30
Serving Size

1 Tbsp
Amount Per Serving
Calories

169
Total Fat

18g
Saturated Fat

2g
Unsaturated Fat

0g
Cholesterol

10mg
Sodium

81mg
Nutrition is calculated by a third party and may not be 100% accurate