Last Updated on July 6, 2020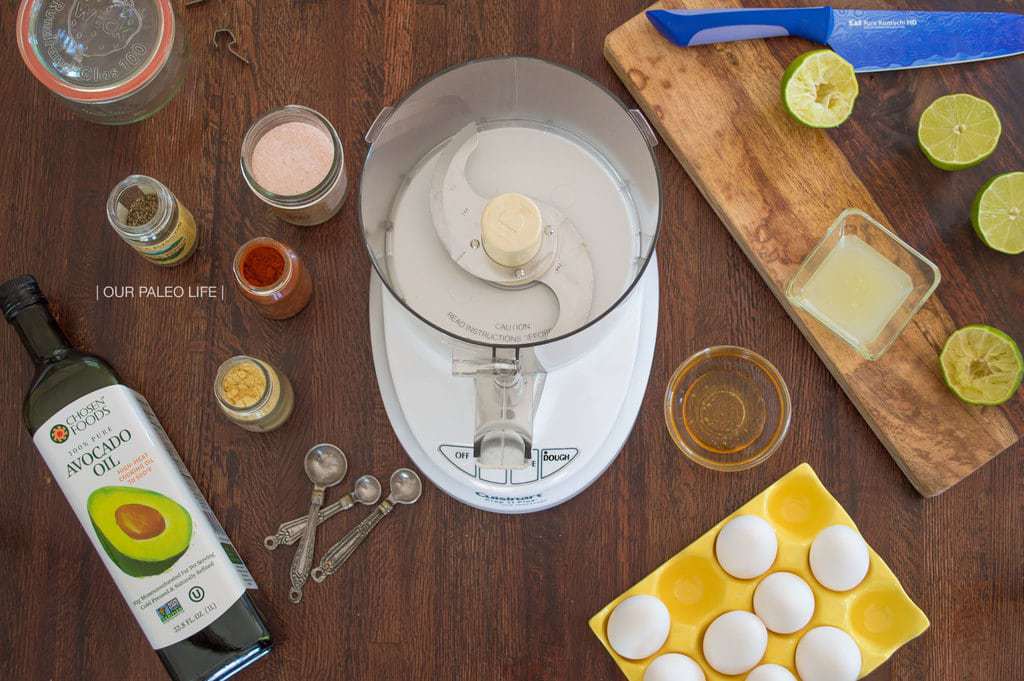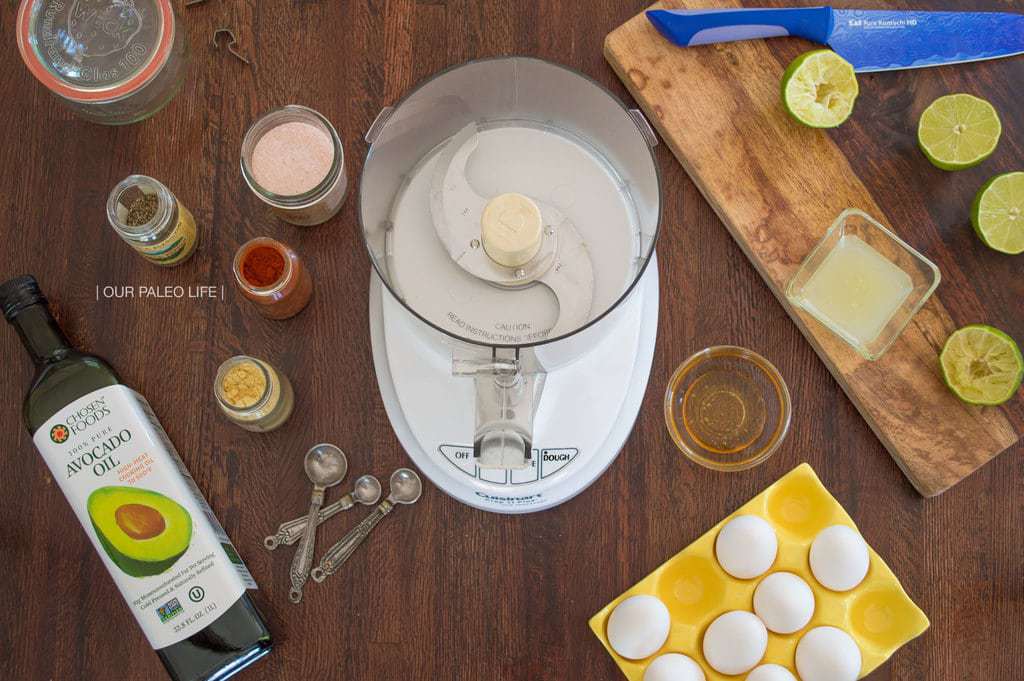 For as long as I've been making my own mayo, which is about 3 years now, I've been making my Paleo Lime Mayo. Contrary to the title, it does not have a strong lime flavor, it is just made with limes instead of lemon or vinegar and it offers a more unique flavor. BUT, I recently started wanting a different mayo, a break from the norm.
Most commercial mayos have added sugar, which I always thought was weird. Why add sugar, what's the point? And while I still disagree with adding sugar, I'm not at all opposed to adding a little honey to cut the slight sharpness in my regular mayo that may not be desirable to everyone.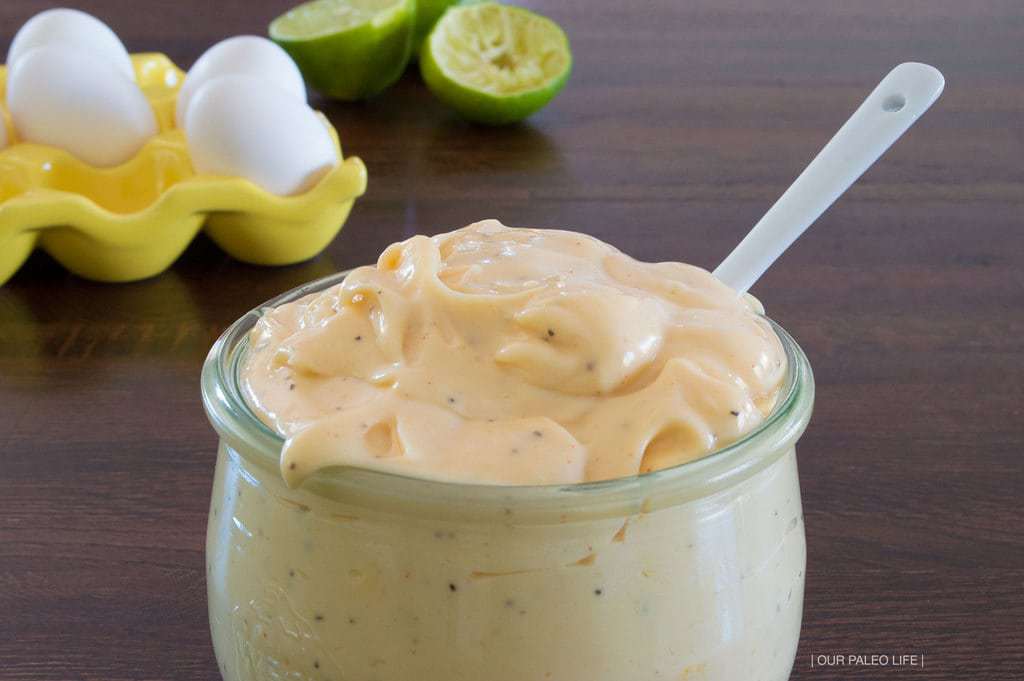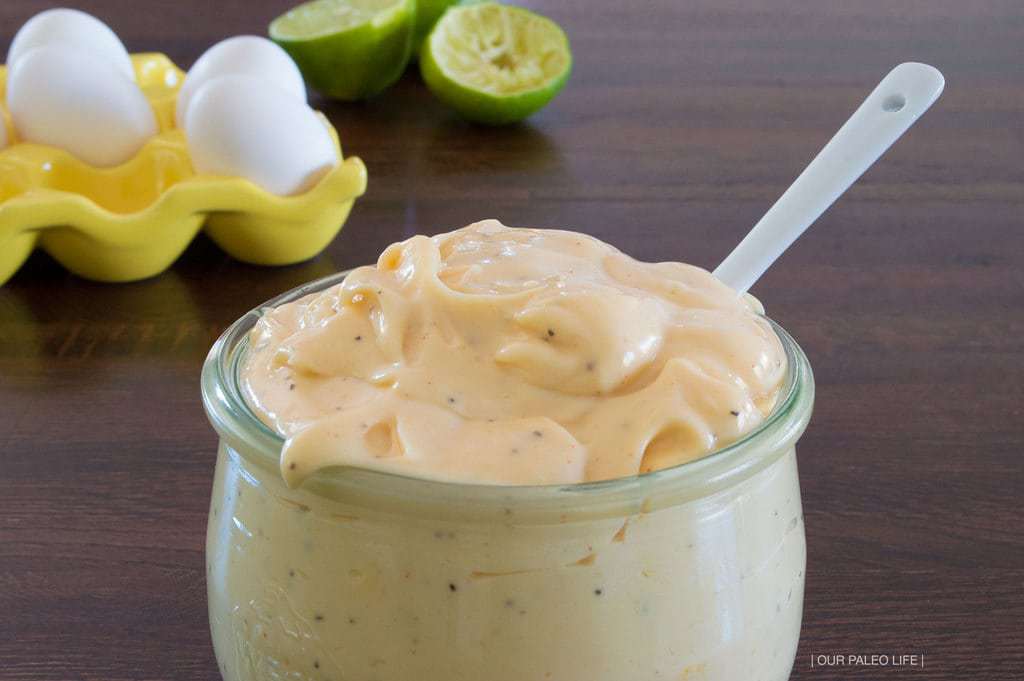 So while I was messing around with my go-to recipe, I added in a little of this and a little of that, and came up with a great new mayo that reminded me of Miracle Whip, but not overly sweet, and with an added smokiness from paprika (which is optional, but I highly recommend it).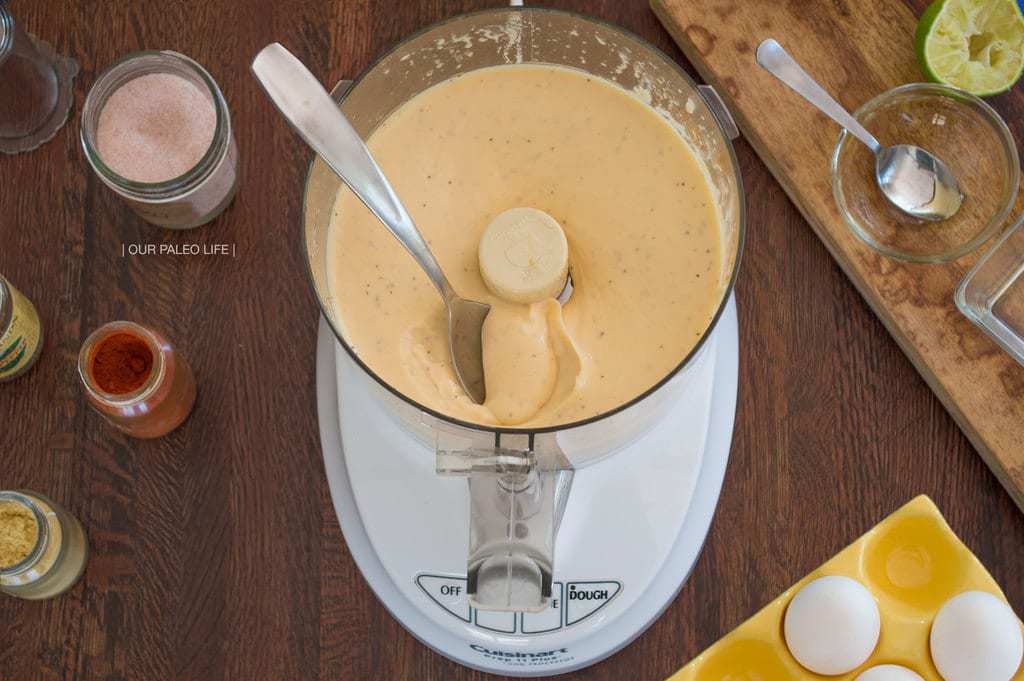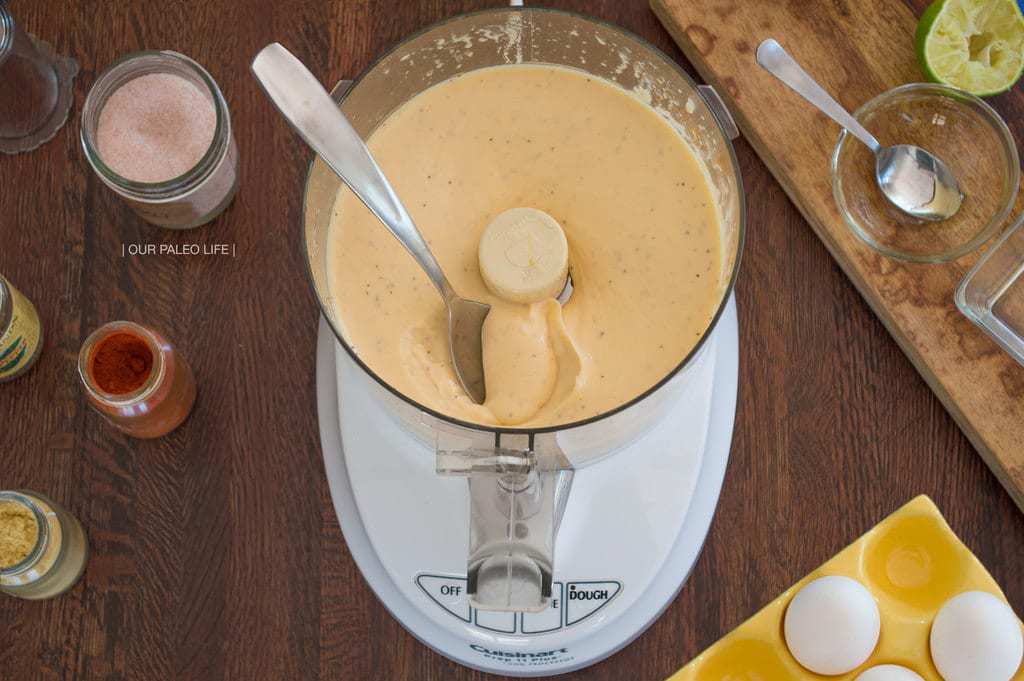 And if you still haven't ventured into the land of homemade mayonnaise, don't be scared off, it really isn't hard. I have had about 2 fails in my 3 years of mayo-making, and I make it in both my Cuisinart food processor and my Blendtec, and it turns out thick and creamy either way.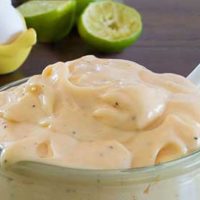 Paleo Miracle Mayo
If you're not a fan of traditional mayonnaise, and prefer a sweeter version (think Miracle Whip), then this is the mayo for you. Sweetened with a bit of honey, this mayo makes a great transition from the store-bought stuff for the picky eaters in your life.
Ingredients
2 Large Eggs, room temperature
4 Tbsp Fresh Lime Juice, room temperature
1 to 1-1/2 Tbsp Honey
1 tsp Dry Mustard
1 tsp Sea Salt
1/2 tsp Ground Black Pepper
1/4 tsp Smoked Paprika, optional, but so delicious
2 1/2 cups Avocado Oil or Light/Extra Light Olive Oil, NOT extra virgin*, divided
Instructions
Place the eggs and lime juice in a blender (I use a Blendtec) or food processor.
Add the honey, dry mustard, salt, pepper, paprika, and 1/2 cup of the olive oil. Blend/process until well mixed, about 20 to 30 seconds. If you're using a Blendtec, use the Speed 3 button for the entire process.
With the blender/food processor still running, start pouring the remaining 2 cups of olive oil SLOWLY through the opening in your blender/processor lid. Seriously, slowly, just a thin stream.
Continue until all the oil is done. Never dump it, even at the end. Keep a SLOW, steady stream the whole time. This may take up to 4 to 5 minutes.
When all the oil is done, remove the lid and look at the glorious, mayo you just made. Then stick it in the fridge and wait at least an hour before using it. The process of making the mayo warms it up, and it tastes so much better when it's cold.
Keep the mayo in the fridge, it expires when your eggs do.
Notes
PLEASE do not use extra virgin olive oil for this recipe, only a mild tasting oil (avocado oil from Costco is our favorite). The flavor is too powerful in EVOO and you will not like the taste of mayo made with it. I made that mistake once (and only once), so learn from me.
Nutrition Information
Yield

2
Serving Size

1 Tbsp
Amount Per Serving
Calories

85
Total Fat

9g
Saturated Fat

1.3g
Unsaturated Fat

1.25g
Cholesterol

5.8mg
Sodium

38.3mg
Carbohydrates

0.3g
Sugar

0.3g
Protein

0.2g