Paleo Shopping List
Ready to stock your kitchen with paleo-friendly foods? This list can help you get started.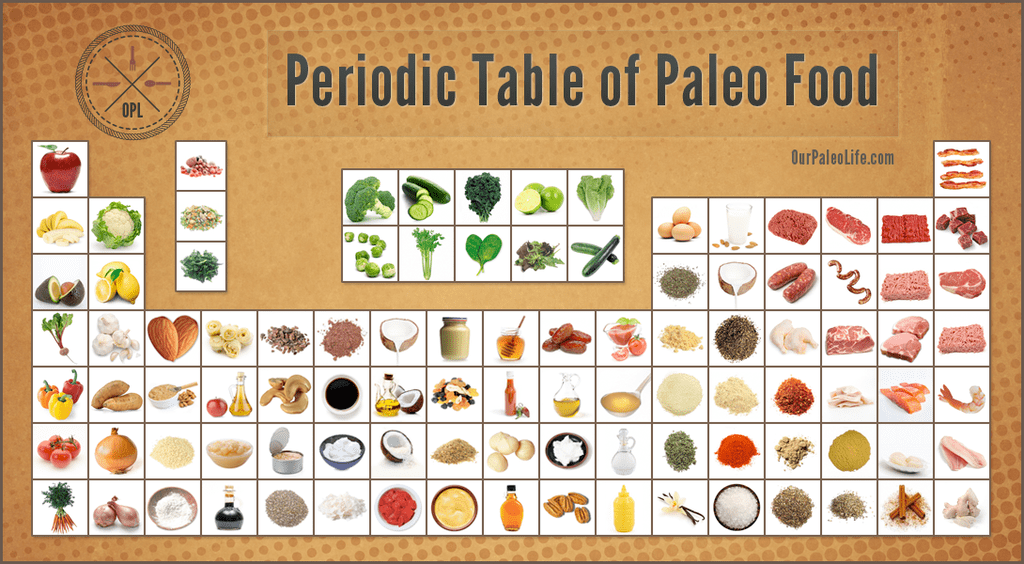 Switching our pantry and fridge from processed foods to paleo-friendly foods was a daunting task. I searched online for a "grocery list" of staples but came up short. What I did was find recipes I wanted to try and gathered my own list. While it was useful, I would have greatly appreciated a list of items that would be frequently purchased so I could have it on hand. I have compiled a pretty accurate list of what I buy and keep on hand on a regular basis.
I wouldn't suggest you run out and buy every item on this list right away, but it may help you as you're searching for recipes to get started. And soon, you'll get the hang of what your family consumes most and what you'll need to stock on a regular basis.
MEAT & SEAFOOD

Stew Meat

Ground Beef


Uncured Bacon


Ground Pork


Chicken


Shrimp

Ground Bison


Ribeye Steak


Chorizo

Pork Chops


Lunch Meat


Sea Scallops

Chuck Roast


Ground Turkey


Italian Sausage


Pork Butt


Wild Salmon


Tilapia
SPICES & SEASONING

Dry Basil


Cumin

Garlic Powder


Onion Powder


Parsley

Black Pepper


Cinnamon


Ginger

Paprika


Sea Salt


Chili Powder


Dry Mustard


Italian Spices


Oregano

Vanilla Extract

FRUITS & VEGGIES

Apples

Beets

Tomatoes

Brussel Sprouts


Celery

Lemons

Ginger Root


Sweet Potatoes


Bananas

Bell Peppers


Carrots

Cucumbers

Kale

Limes

Romaine


Yellow Onions


Avocados

Broccoli

Cauliflower

Garlic

Spinach

Spring Mix


Zucchini
Shallots
FROZEN

Fruit & Berries

Frozen Veggies

Frozen Spinach
"DAIRY"

Eggs

Almond Milk
Coconut Milk
PANTRY ITEMS

Almonds

Arrowroot Starch

Applesauce

Cashews

Cocoa Powder

Coconut Flakes

Coconut Shredded

Dried Fruit

Honey

Maple Syrup

Palm Shortening

Vegetable Broth

Almond Butter

Artichoke Hearts

Balsamic Vinegar

Canned Tuna

Coconut Aminos
Coconut Milk

Diced Tomatoes

Flaxseed Meal

Hot Sauce

Medjool Dates

Pecans

White Vinegar

Almond Flour

Apple Cider Vinegar

Chocolate Chips


Chia Seeds

Coconut Butter

Coconut Oil

Dijon Mustard

Ghee

Macadamia Nuts

Olive Oil

Tomato Paste

Yellow Mustard