This simple 5-ingredient salad dressing should be a staple in your refrigerator. Clean ingredients, no added sugars, it's the perfect addition to make a boring salad anything but.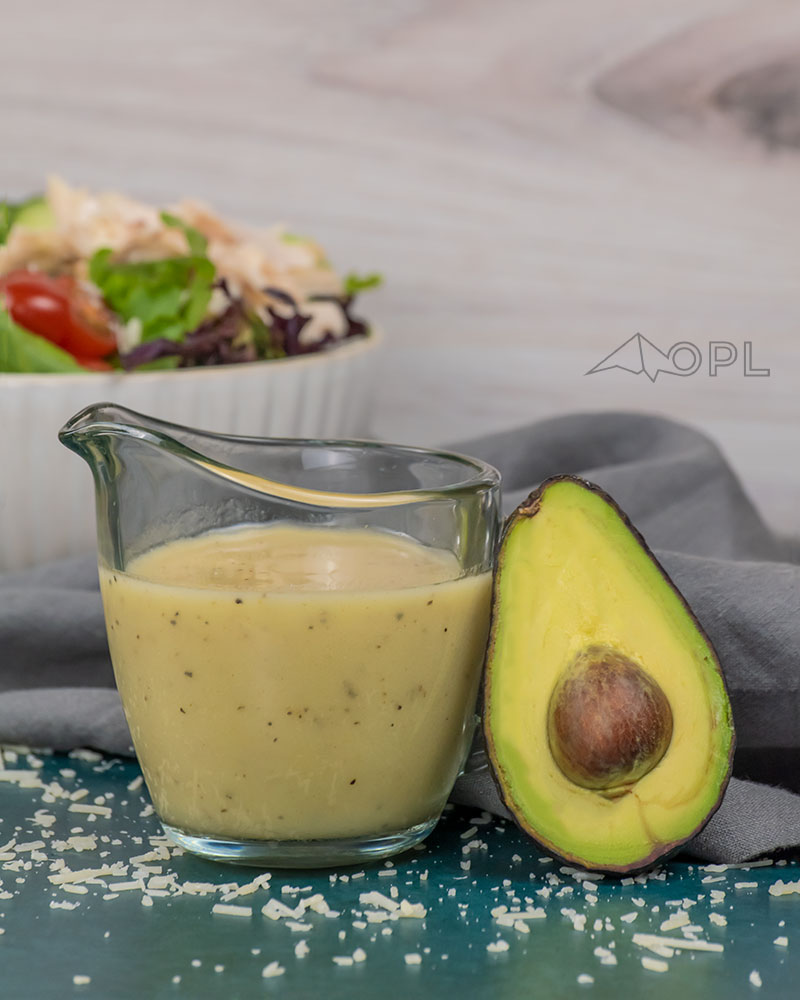 What is a Champagne Vinaigrette?
Contrary to what the name sounds like, there is no actual champagne in this vinaigrette dressing. Instead, it uses champagne vinegar, which is not quite the same as a white or red wine vinegar. While the vinegar itself is made from champagne, but there is no alcohol in the actual finished vinegar.
The main difference between champagne vinegar and others is that it has a more mild taste. The tangy-ness is still there, but without the overpower red or white wine flavor. This allows it to be a more versatile vinegar and the salad dressing works with a variety of salads.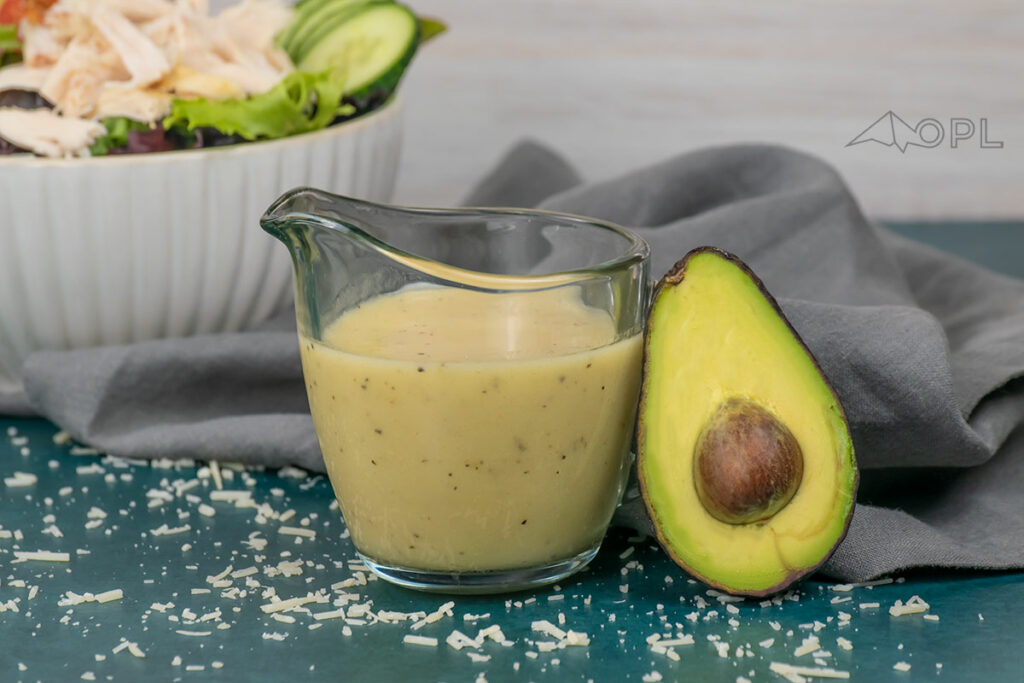 Why are store bought salad dressings bad for you?
So why go through the hassle of making your own dressing rather than just grabbing one off the grocery store shelves? Ingredients, that's why. Even the "healthy" dressings on the market use bad oils. Those oils that you want to avoid are:
Canola Oil
Safflower Oil
High Oleic Sunflower Oil
Soybean Oil
And it doesn't just stop at oils. Finding store-bought dressing that does not include thickeners (like corn starch and xanthan gum) or sweeteners (like sugar and corn syrup) is a task in and of itself.
This is because the base of most dressings is water, which helps food manufacturers reduce their costs and then they just thicken it up a bit with gums and starch. So you spend more money on a subpar product that is detrimental to your health. It's a lose-lose situation.
With just 5 simple ingredients and a glass jar, you can make this super simple dressing at home in minutes. Even better, if you have a blender (regular or immersion), you can emulsify the vinaigrette so it stays blended and doesn't separate in the fridge.
This dressing works on a variety of salads and also makes a great marinade for grilled chicken.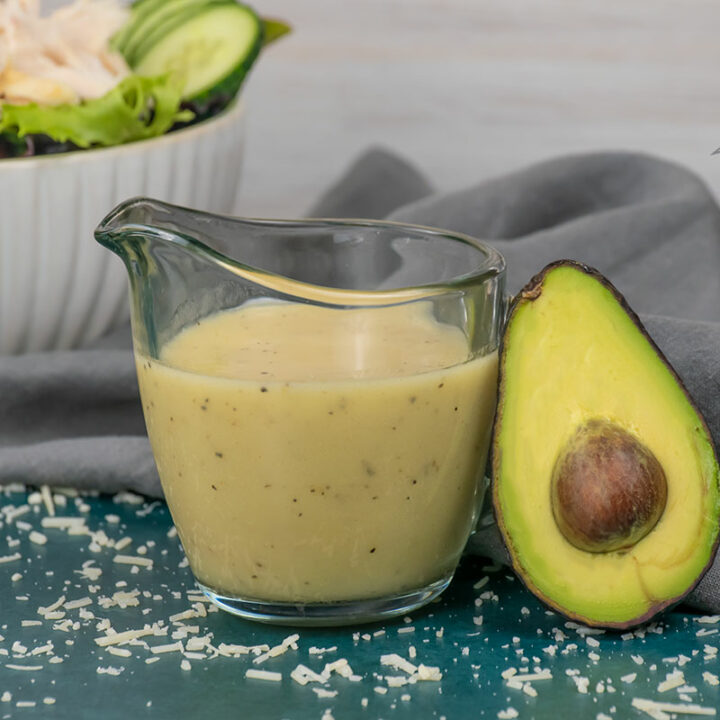 Champagne Vinaigrette Salad Dressing
Ingredients
1/2 cup Avocado Oil
1/4 cup Champagne Vinegar
1 Tbsp Dijon Mustard
1/4 tsp Salt
1/4 tsp Black Pepper
Instructions
Combine all ingredients in a glass jar. Place an immersion blender in the jar, all the way to the bottom, and blend for about a minute. Store tightly sealed in the fridge up to 2 weeks.
Alternaately, if you don't havee an immersion blender, you can combine all ingredients in a regular blender and blend. OR you can simply just shake it vigorously in a sealed jar. Shaking will not fully emulsify it so it will separate after a while and need to be re-shaken before using.
Nutrition Information
Yield

12
Serving Size

1
Amount Per Serving
Calories

82
Total Fat

9g
Saturated Fat

1g
Trans Fat

0g
Unsaturated Fat

8g
Cholesterol

0mg
Sodium

82mg
Carbohydrates

0g
Fiber

0g
Sugar

0g
Protein

0g