Homemade Larabar Recipe
A look in to the history of the Larabar:
Lärabar was created by Lara Merriken, she was wanting to create a "very healthy product that tasted delicious". On the General Mills website, it's written that her inspiration for larabars occurred during a hiking trip in 2000, in Colorado (of course). She thought to make a food bar that was made out of only fruits, nuts and spices. The larabar was available commercially in 2003.
Clean Ingredients for Paleo Larabars
Cashews (I used roasted/salted)
Medjool Dates, pitted
Sea Salt
Chocolate Chips (we use the Enjoy Life brand)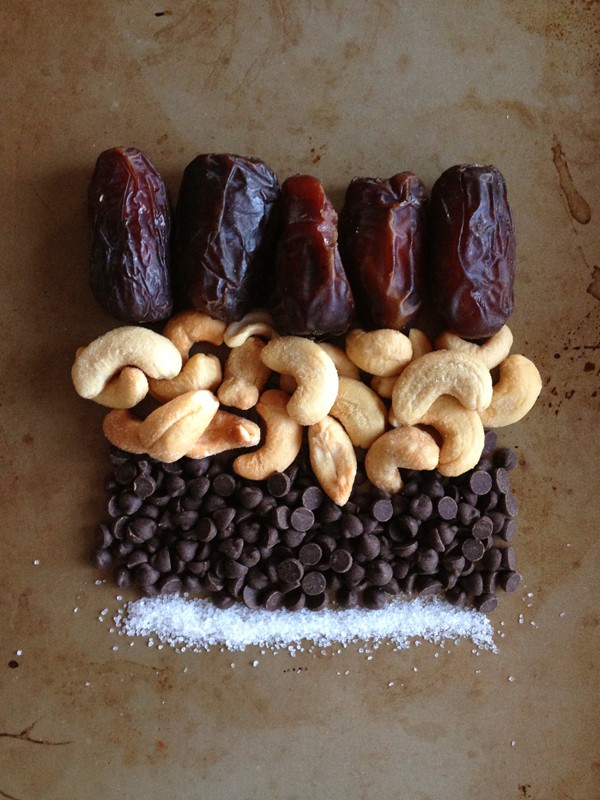 Back in our pre-paleo days, I had perfected the chocolate chip cookie. The secret was the salt. You had to have the right ratio of salty to the sweet. The same goes for these bars. If you leave out the salt, you will be sorely disappointed.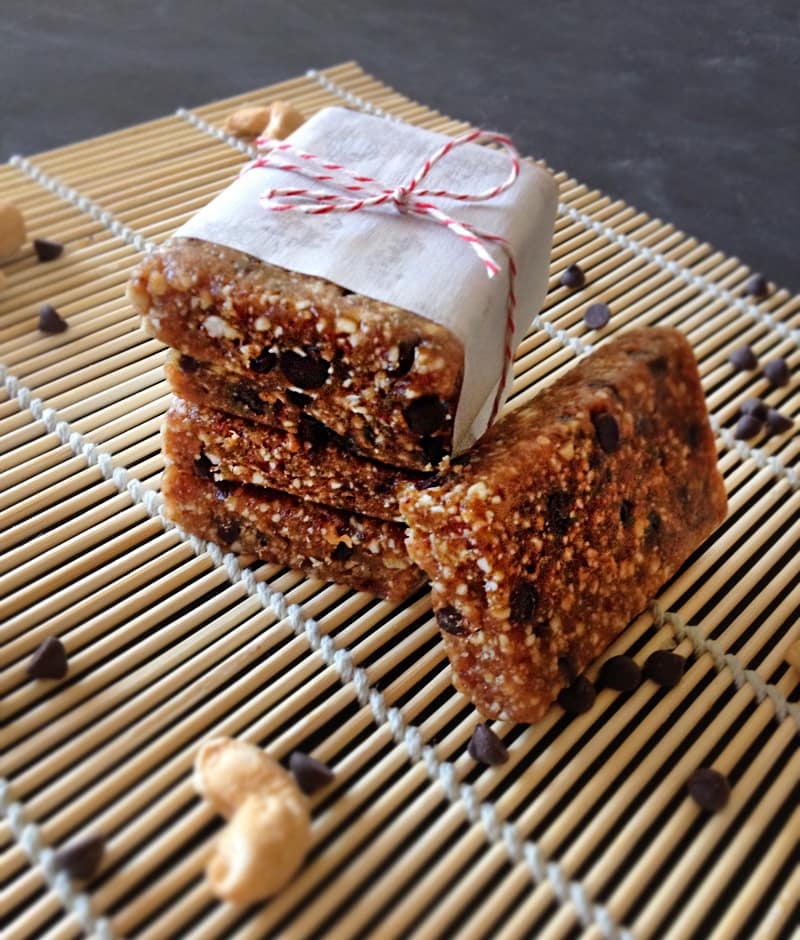 The thing I love most about these homemade Larabar recipes (don't forget to try the Apple Pie Bites, they are my favorite!) is that they require very little ingredients. Why bother paying a buck a bar at the store when you can make them fresh at home and in any flavor combination you want?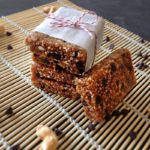 Copycat Chocolate Chip Cookie Dough Larabars
Print
Instructions
Pour the cashews, dates, and salt in the bowl of a food processor.

Process until mixture resembles coarse gravel.

While the processor is running, add a thin stream of water, about 1 tsp, maybe less depending on the moistness of your dates.

Stop the processor and check the mixture inside. If it sticks together when you smush it, then you've got the right consistency. If it's still crumbly, add more water. You don't want to add too much water because the bites will be too sticky.

When you've got the right consistency, add the chocolate chips. Mix by hand (this may require a bit of elbow grease).

Press mixture into a parchment-lined 8x8 baking pan. Chill in the refrigerator about 30 minutes or until firm.

Use parchment flaps to lift the bars out of the pan and cut into bars. Makes 8 bars, depending on what size you cut them.

Store in an airtight container in the refrigerator for a week or so, if they last that long.