Last Updated on July 24, 2020
You might be wondering why I'm writing a post about play dough on a paleo food blog. I promise this is relevant, just hear me out. I had written a previous post for a similar reason. When you decide to go paleo, it is extremely helpful to get rid of your non-paleo food, but I'm not a fan of wasting food so that was a hard thing for me.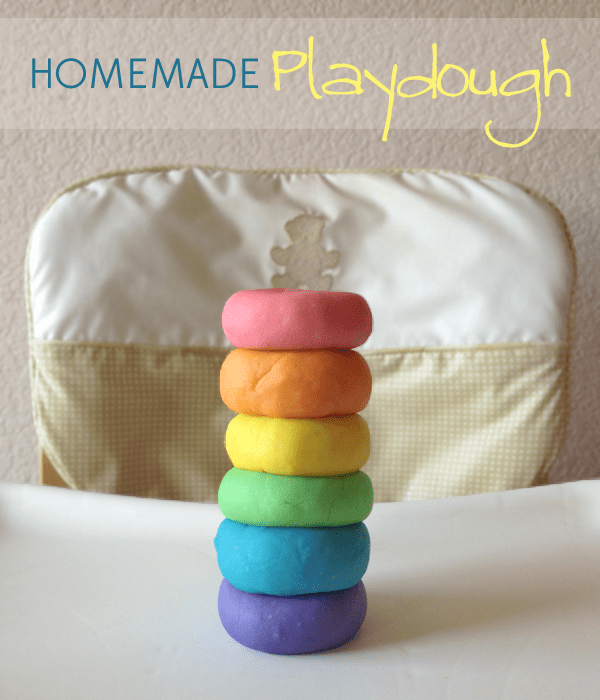 Making play dough is an excellent way to use up some of that non-paleo food without really wasting it. This playdough uses 3 non-paleo foods: white flour, canola oil, and artificial food coloring. In under an hour, I was able to make 6 batches, all different colors, and washed the pot and spoon in between each batch. The kids loved watching the ingredients turn into play dough, though they couldn't really help because of the heat involved.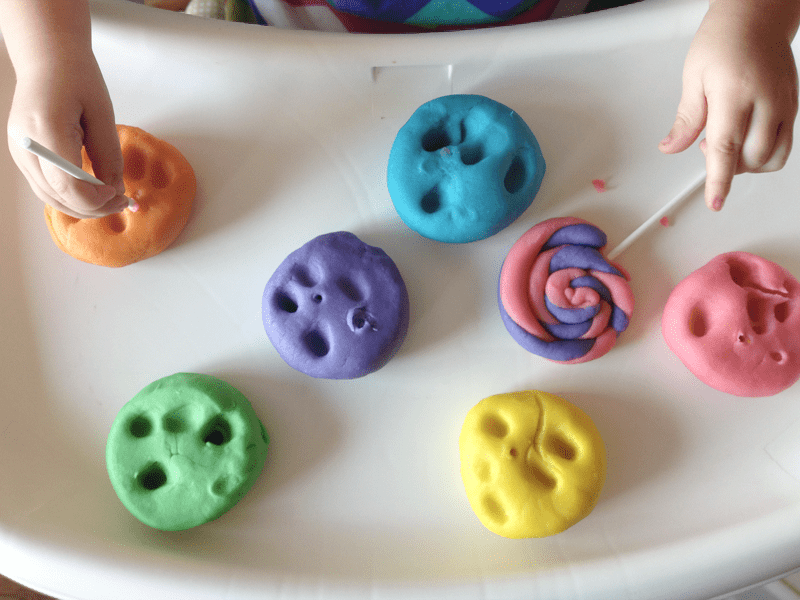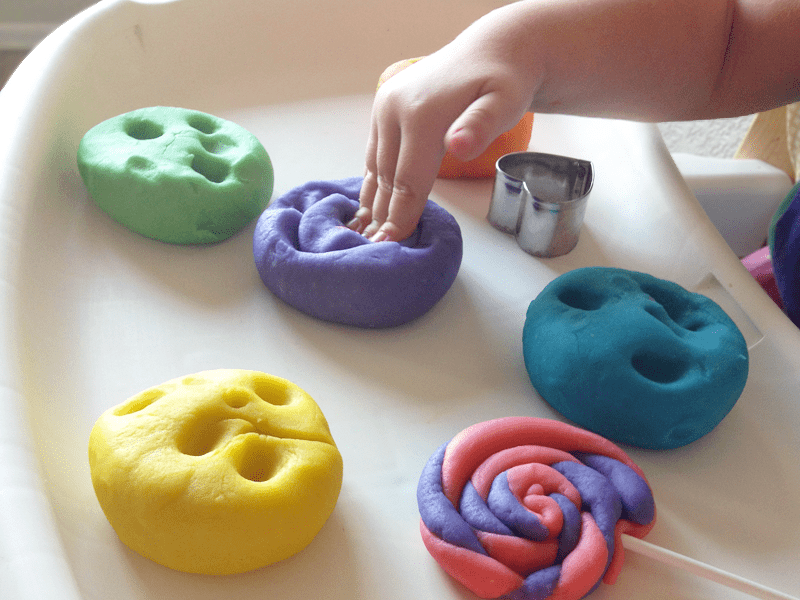 Now, I realize that not everyone has kids, and play dough isn't really something on your mind, but let me tell you, the kid in me came out once the play dough cooled down. See that cute little lollipop? Yeah, the baby didn't make that. And if she would have let me have more play dough (she may or may not be a slight control freak) I would have made more fun stuff too. But if you still don't want to make play dough, even for yourself, maybe you know some adorable little kids that would love some as a gift.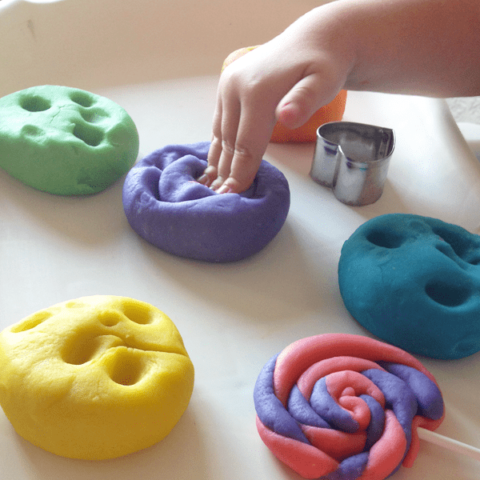 Homemade Play Dough
Ingredients
1 cup white flour
1/2 cup Water
1/4 cup Cheap Salt, not your good sea salt
1 Tbsp Canola Oil, or other cheap vegetable oil
1 Tbsp White Vinegar
Food Coloring, gel is best for vivid colors
Instructions
Combine all ingredients in a medium pot over medium heat. - If you're using gel food coloring, a small blob is plenty. - If you're using liquid food coloring, you might need anywhere between 10-20 drops, depending on how bright you want the colors.
Stir everything together with a wooden spoon until smooth. Continue stirring until a ball forms (it might still be a little sticky but it will mostly resemble play dough at this point).
Remove the mixture from the pot onto a clean work surface and knead until smooth. It will be very hot, so work carefully, don't burn yourself.
Let the mixtures cool, then store in an airtight container. Repeat for every color you want to make.