Last Updated on July 24, 2020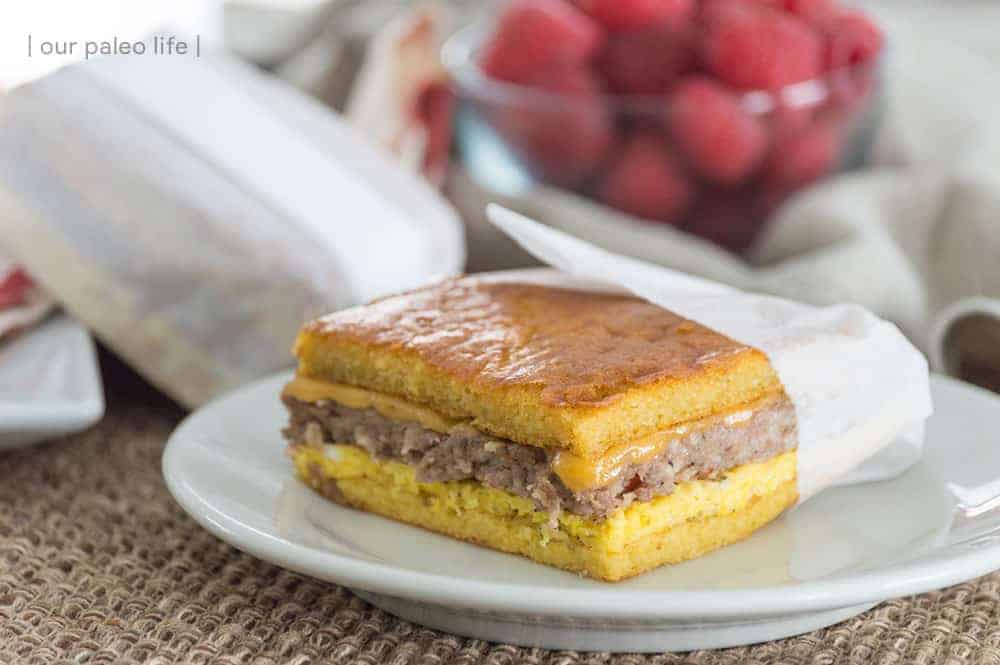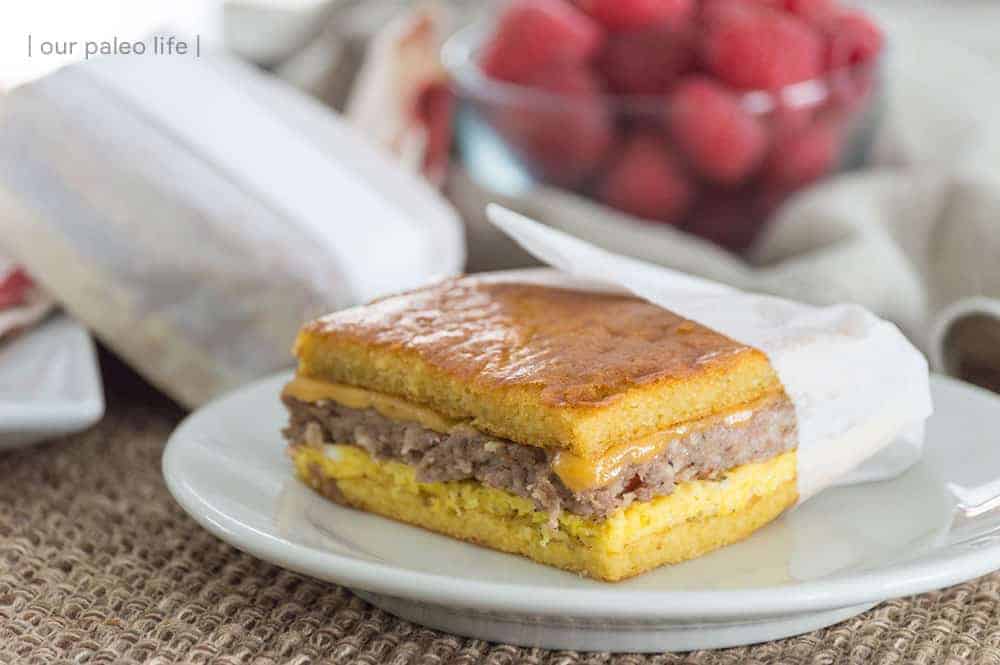 Post updated in the summer of 2020.
Keto Breakfast Sandwich
I'll be honest, I don't eat breakfast most days. We practice intermittent fasting so I usually don't eat until about noon most of the time. But when eating time rolls around, I want food and I want it now! And that's the best part about these breakfast sandwiches. They're ready in 60 seconds!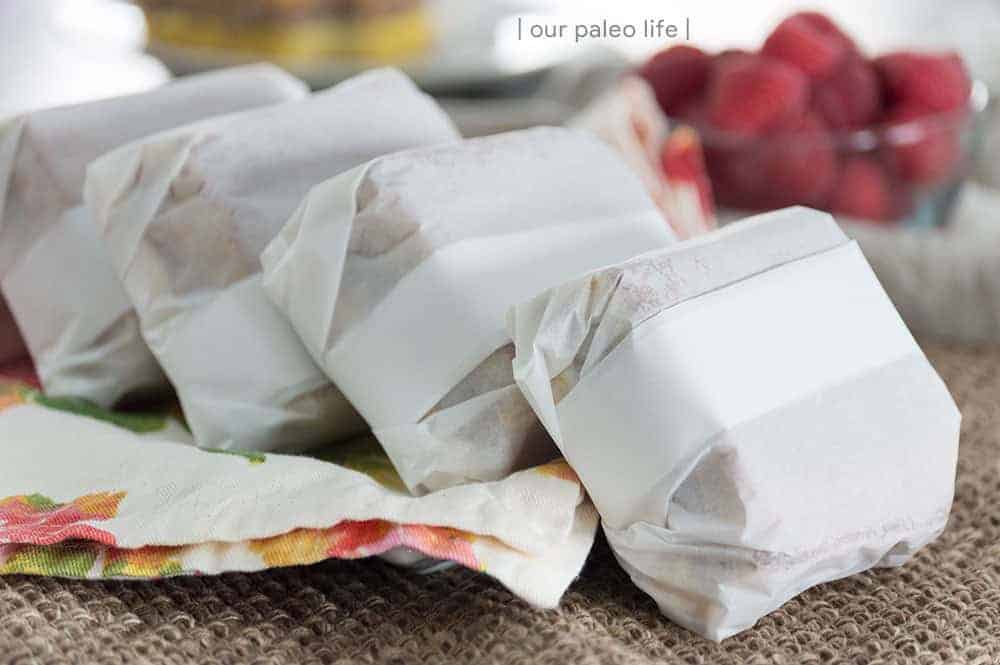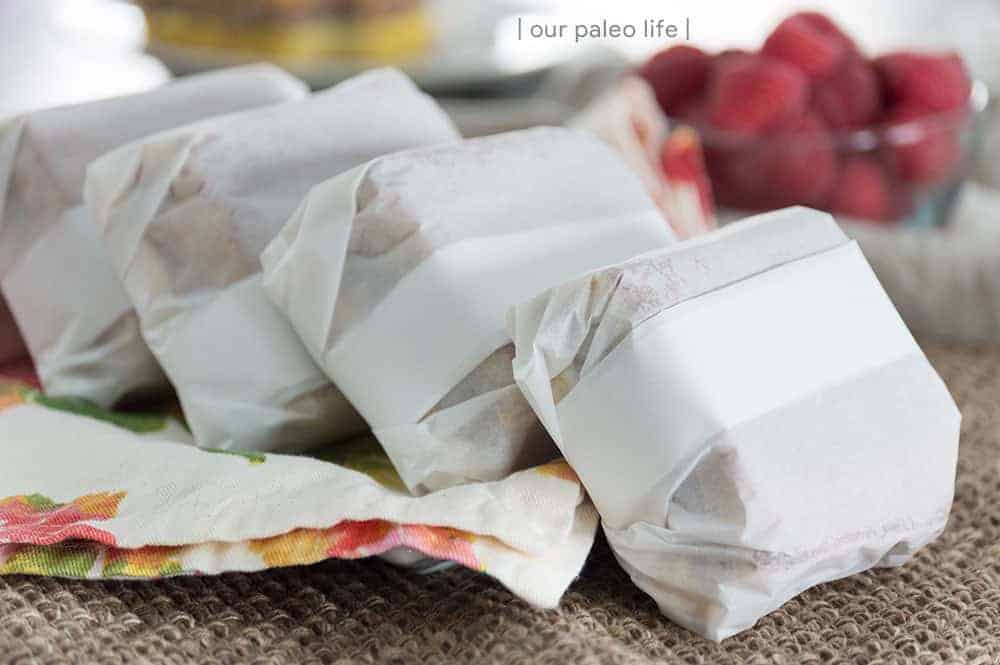 On-the-go keto breakfast!
They're also perfect for kids. Let me tell you, since making these, my kids have been asking for these for all three meals, every day, all day. They love them! It's easy to grab one out of the fridge, toss it in the microwave for 60 seconds, and have a complete meal with all of their favorite foods.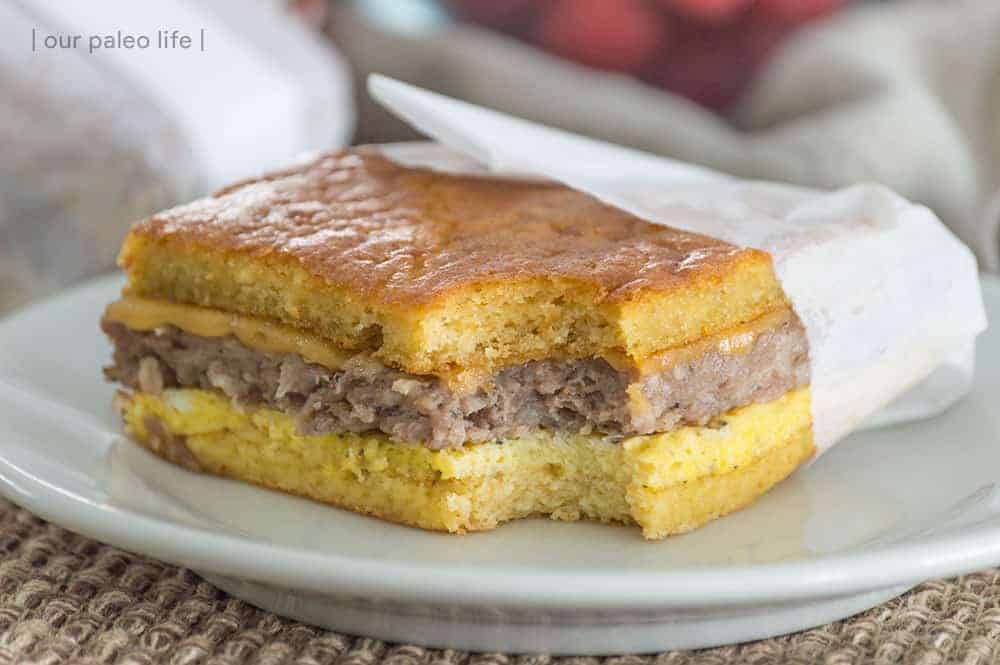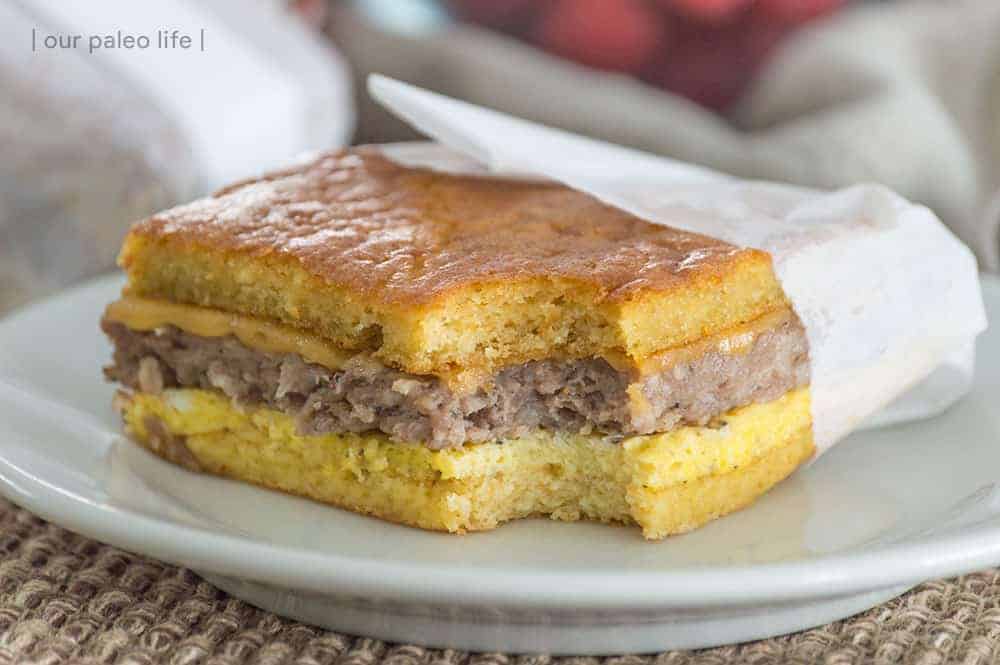 MCT Oil and Prebiotic Breakfast
The pancake layers of these sandwiches have MCT and prebiotics added to them, because I'll take any chance I ca get to squeeze in a little extra perfect fuel for my body and brain and beneficial fiber for my gut.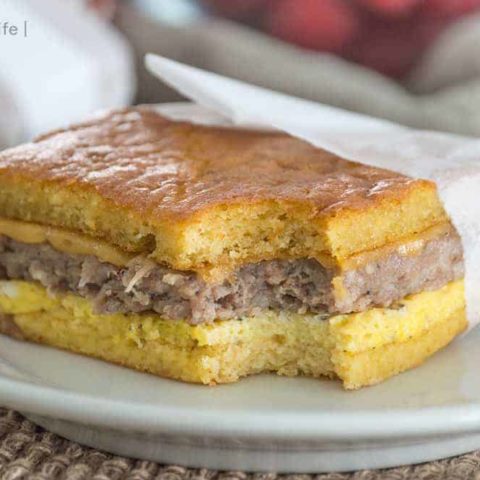 Low Carb Breakfast Sandwiches
Total Time:
1 hour
15 minutes
Ingredients
Pancake Layers
18 Tbsp Grass-Fed Butter, or ghee or coconut oil, melted
18 Tbsp Heavy Cream
10 large Eggs
2 tsp Pure Vanilla Extract
6 scoops Prebiotin Prebiotic Fiber
1 tsp Salt
12 Tbsp Coconut Flour
2 tsp Baking Powder
6 scoops MCT Oil Powder
1/4 tsp Pure Monk Fuit Extract Powder
Sausage Layer
3 lbs Pork Sausage, like Jimmy Dean
8-10 oz Sharp Cheddar Cheese, shredded
Egg Layer
10 large Eggs
1/2 cup Heavy Cream
1 tsp Salt
1/2 tsp Ground Black Pepper
Instructions
Preheat the oven to 425°F. Line an 11x17" rimmed baking sheet with parchment paper. If you have two 11x17" rimmed baking sheets, use both. Set aside.
Pancake Layers
Combine the melted butter, cream, eggs, and vanilla in a large mixing bowl. Whisk them all together until they are combined and smooth.
Add in the dry ingredients and whisk until smooth and there are no lumps. The batter will be thicker than a regular pancake batter.
Pour half of the batter into one of the 11x17" baking sheets and half in the other (or do this in 2 batches if you only have one pan). Bake in the preheated oven for 10 minutes or until the top of the pancake is golden.
Remove from the oven and invert the pan onto a wire cooling rack covered with another piece of parchment paper. Peel the parchment off the bottom of the pancakes.Let cool completely.
Sausage Layer
Line an 18x13" rimmed baking sheet with parchment paper. Using your hands, press the uncooked sausage onto the baking sheet, spreading it all the way to the edges, making sure to keep the thickness as uniform as possible.
Bake in the preheated oven for 15 minutes. Remove from oven, sprinkle shredded cheese on top, and place back in the oven to melt for another couple minutes.
Remove from oven and let cool in the pan.
Egg Layer
Reduce oven temp to 350°F. Line the 11x17" rimmed baking sheet with parchment paper.
In a large mixing bowl, combine the eggs, cream, salt, and pepper and whisk until smooth. Pour into the prepared baking sheet, taking care not to get the eggs under the parchment (it's okay if a little seeps under).
Bake in the preheated oven for 15 minutes. Remove from oven when the eggs are no longer wiggly. If they have puffed up during cooking, place a piece of parchment on top and gently press them down to a uniform thickness. Let cool completely in the baking sheet.
How To Assemble
Carefully place one of the pancake layers on top of the sausage layer. The sausage layer will be slightly larger, trim any excess off the edges that extend past the pancake layer. Reserve the scraps to add to scrambled eggs another day.
Place a large cutting board on top of the pancake/sausage layer and invert it onto the cutting board (the sausage layer will now be on top).
Carefully place the egg layer on top of the sausage, parchment side up. Peel off the parchment paper. Gently layer the remaining pancake layer on top of the egg layer
Once all 4 layers are fully assembled, cut them into 15 bars. Wrap individually in parchment paper and store in the fridge or freezer. Reheat in the microwave (60 seconds when thawed) or toaster oven (5-8 minutes at 350°F when thawed) when ready to eat.
Nutrition Information
Yield

15
Serving Size

1 sandwich
Amount Per Serving
Calories

735
Total Fat

63g
Saturated Fat

32g
Unsaturated Fat

0g
Cholesterol

405mg
Sodium

1243mg
Carbohydrates

5g
Fiber

3g
Protein

28g
Nutrition is calculated by a third party and may not be 100% accurate