Skillet Sweet Potatoes Recipe
Simple recipes with minimal ingredients are pretty great, especially when you're pressed for time and just need to get food on the table. These healthy skillet sweet potatoes are a favorite side dish around here, and we like to make a large batch to keep them on hand for quick side dishes throughout the week.
The key to getting these sweet potatoes to cook up faster is to cut them smaller. This only takes a little bit more time than cutting them larger but results in potatoes that are evenly tender inside with perfectly crisp outsides.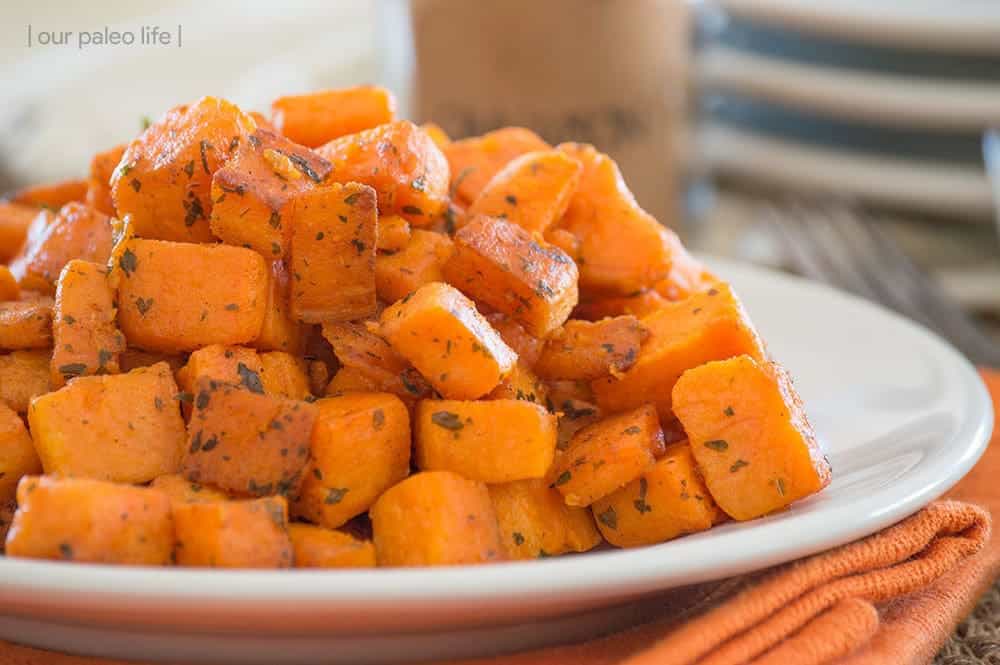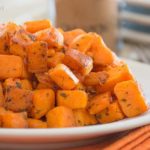 Skillet Sweet Potatoes
Print
Instructions
Peel and dice the sweet potato into bit size pieces, about 1/2" cubes.

Heat a skillet over medium heat and add the coconut oil.

When the oil is hot, add the potatoes. Stir to coat all of the pieces with the coconut oil and add the salt, parsley, and cinnamon. Mix well.

Cook the potatoes, stirring occasionally, for about 15-20 minutes. Keep an eye on them so they don't burn, but make sure they get nice and crispy. You may need to cook them, longer, it just depends on the size of your skillet and the heat of your stove.

Remove from heat when they are soft on the inside and crispy on the outside.

Serve warm. Store leftovers in the fridge for a week. Can be reheated in a skillet to crisp them back up.