Do you have a favorite of a certain type of food and never veer from that? Like you always get the same burger from the local burger joint, never venturing into the other combinations they offer? You know it's what you like, so why bother tempting fate and wasting your precious burger time on a sub-par burger. Yeah, I'm like that. I always order the same burrito bowl from Chipotle, the same 60/40 bacon burger from our local shop, and whenever I make almond butter, I always make my White Chocolate Almond Butter.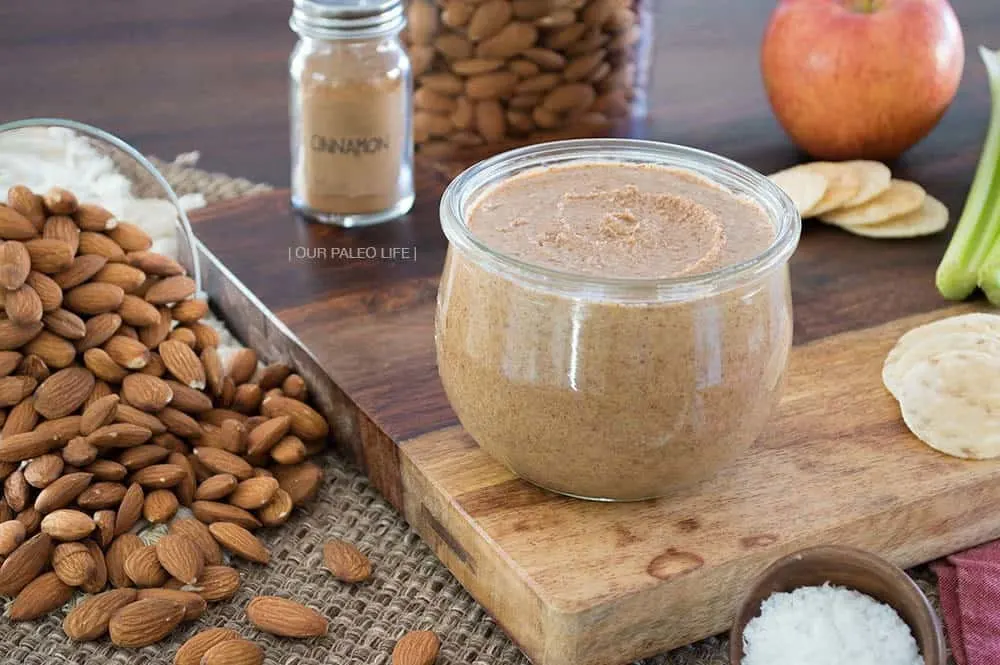 But last week, when I went to go whip up a batch, my heart sunk when I realized I was out of cocoa butter, which is only the most important ingredient (well, except for almonds). How could I have my white chocolate goodness without the key ingredient?! My only option (since I was not going to the store because I have turned into a homebody since moving to the mountains) was to come up with something new.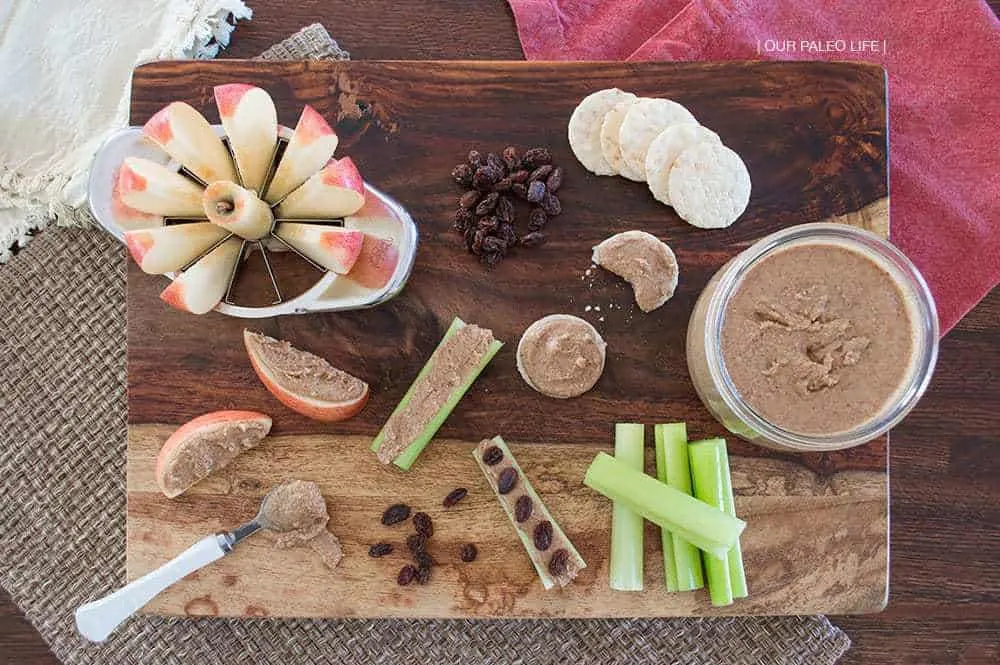 With the holidays just around the corner, cinnamon has been my spice of choice, with pumpkin spice in a close second. Next time, pumpkin spice, next time.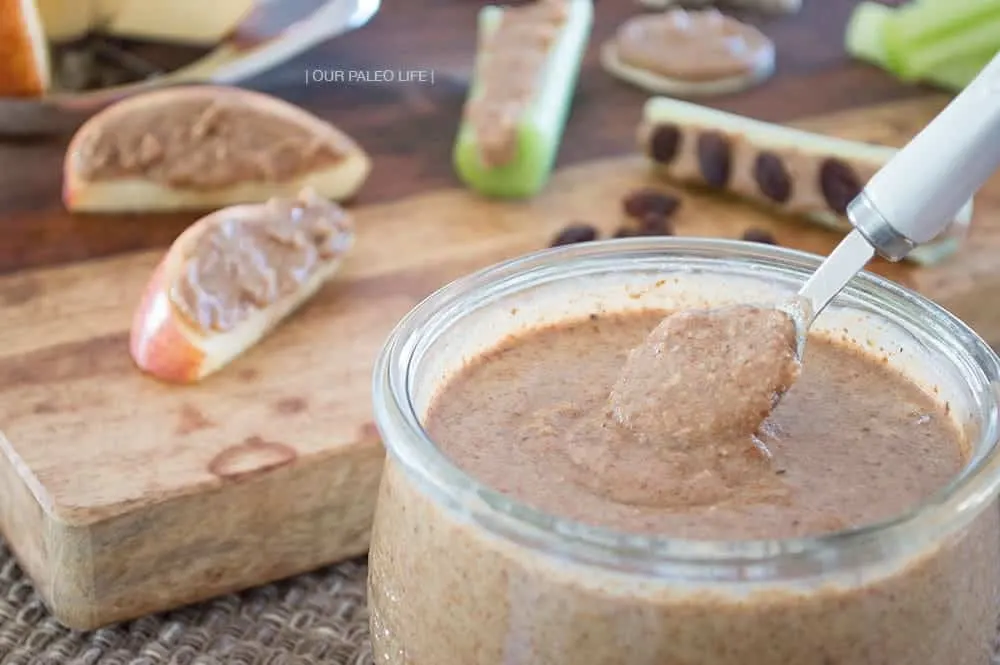 Every time I make almond butter, I use either maple syrup or honey, because what else would I use. But over the past few months, I've been getting a lot of my pantry staples from Thrive Market and have started adding maple sugar to my boxes. I could never get it in the grocery store, so now that I have a deliver-it-right-to-my-door option, I keep it stocked and always on hand.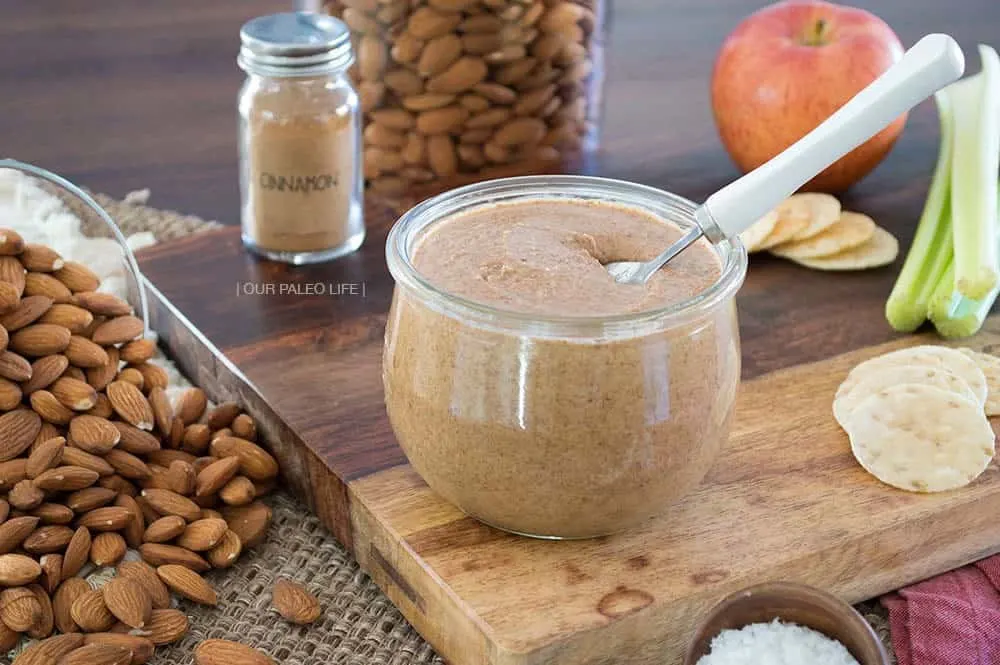 Knowing how almond butter gets warm (borderline hot) during the butter-making process, and how adding a liquid sweetener tends to make it sieze up, adding more processing time to get it back to a creamy consistency, I opted to add maple sugar instead. Oh man, that was such a good choice. No seizing, just perfect creamy almond butter with no extra processing.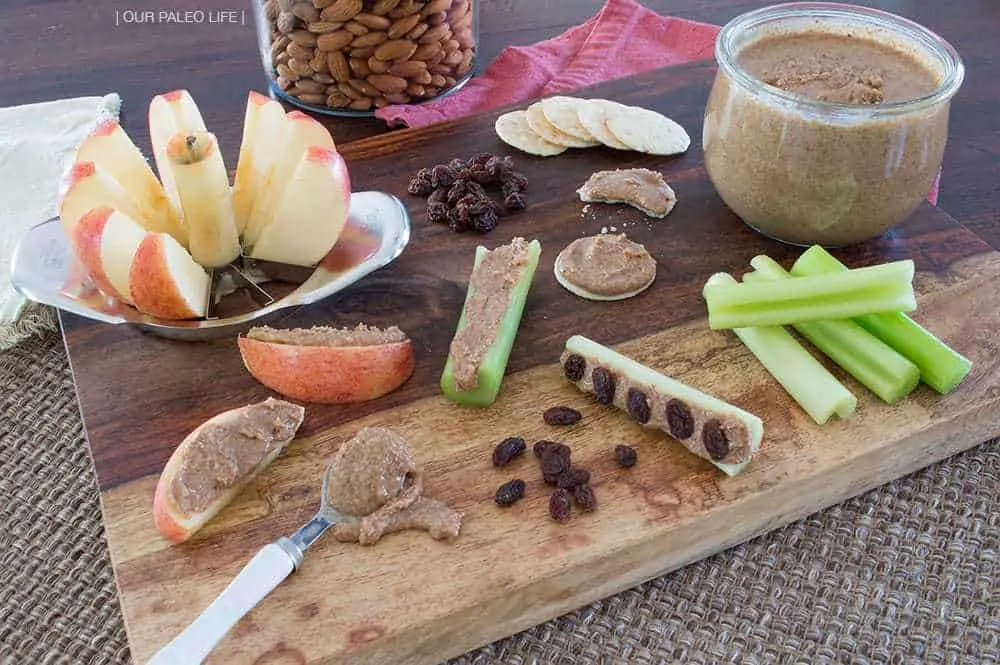 I went with only 2 tablespoons of maple sugar to let the cinnamon really shine through in this recipe, but you could definitely add more if you wanted it a bit sweeter.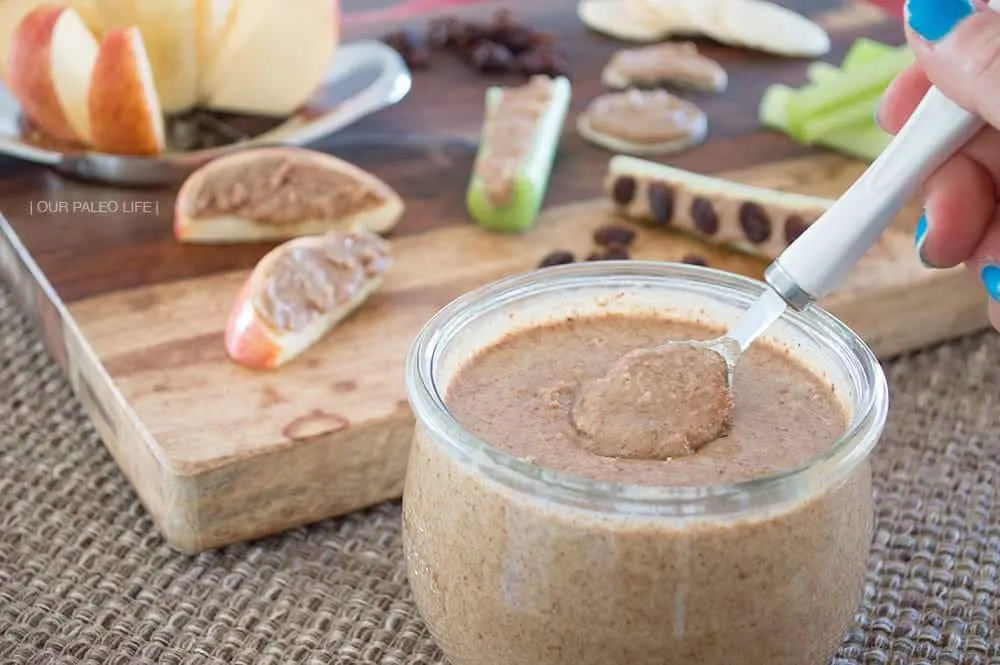 Our favorite way to eat almond butter is on sliced apples and bananas, or on celery sticks with raisins (ants on a log!). Because nut butters are really the only reason anyone eats celery, amiright?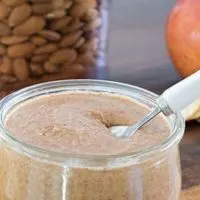 Maple Cinnamon Almond Butter
Homemade almond butter is fresher, healthier, and tastier than store-bought. Maple sugar (which is just dehydrated maple syrup) is used as the sweetener which makes sure that the almond butter consistency isn't messed up by adding the liquid version of the sweetener. We love this Maple Cinnamon Almond Butter on apple slices and celery sticks.
Ingredients
2 cups Almonds, not salted
2 Tbsp Coconut Oil, solid or liquid, either is fine
1/2 - 3/4 tsp Sea Salt
1 Tbsp Cinnamon, Ceylon is my favorite
2-3 Tbsp Maple Sugar
Instructions
Add the almonds to the bowl of a food processor. Turn on and let run. You may need to scrape down the sides occasionally. Add the coconut oil within the first 5 minutes.
Expect the process to take anywhere from 1-20 minutes. The time it takes to go from whole almonds to smooth butter will vary on your actual food processor. I use a 6-year-old 9-cup Cuisinart so my results are based on that. I average 15 minutes from start to finish.
Once you've achieved a smooth butter, add in the remaining ingredients (salt, cinnamon, and maple sugar) and continue to process until fully incorporated.
**NOTE: For maple sugar, start with 2 Tbsp, then add more if it's not sweet enough for you. For salt, we prefer a saltier almond butter so I use the full 3/4 tsp. Start with the smaller amount and taste. Add more if it's not salty enough.
Store in an airtight jar (preferably glass) up to 4 weeks at in the refrigerator.
Nutrition Information
Yield

11
Serving Size

1 oz
Amount Per Serving
Calories

191
Total Fat

16g
Saturated Fat

3g
Trans Fat

0g
Unsaturated Fat

12g
Cholesterol

0mg
Sodium

205mg
Carbohydrates

10g
Fiber

3g
Sugar

5g
Protein

5g
Nutrition is calculated by a third party and may not be 100% accurate