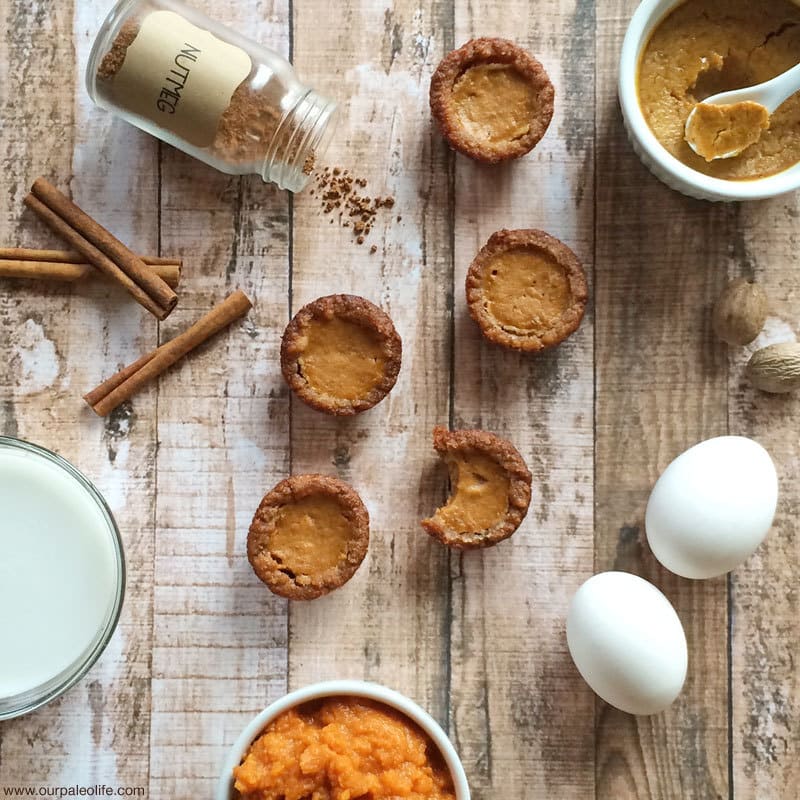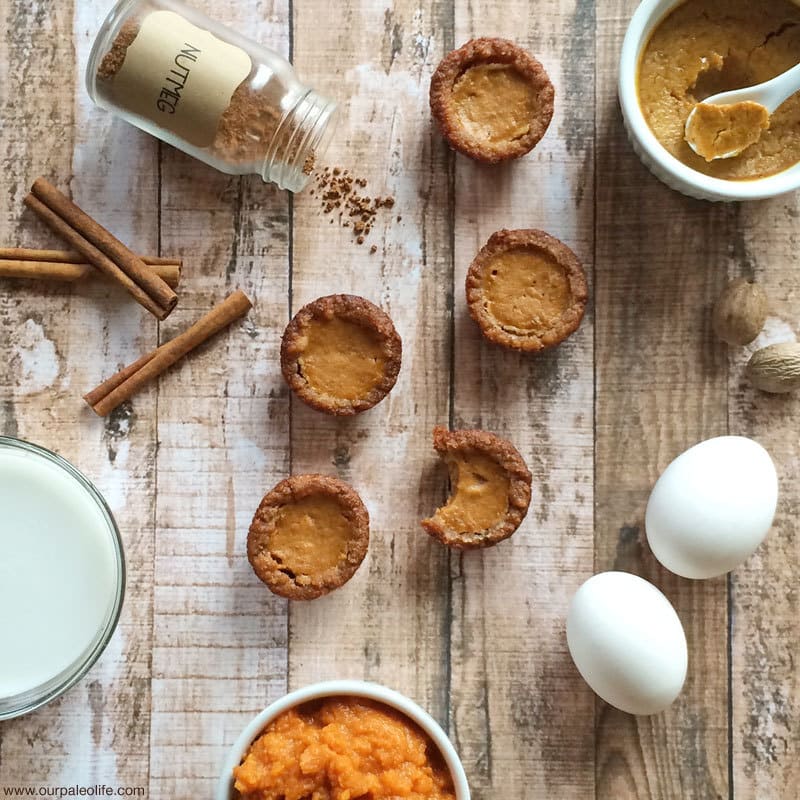 Have you noticed that there's something about Fall that makes people want to cook? Probably more like bake, but you get what I'm getting at. Anyway, I've been kinda the opposite. Not really wanting to cook, trying to get out of making dinner just out of laziness. I get in these ruts sometimes. The other night, my husband wanted a treat. Honestly though, that happens almost every night, so it was not really any different. I did, however, have a treat in mind that I'd been wanting to try out, but didn't want to make it at night because of the lack of decent lighting to take pictures. I'd really like to get better at taking "in-progress" pictures for the recipes, but I'm usually just a mess and don't think about it until way after the fact. At least I take pictures before we eat everything, which let me tell you, that's a feat in and of itself!
Anyway, so I made a treat. I combined a pumpkin pie recipe and cookie recipe, both with a few slight mods, and turned them into one adorable recipe. Oh, I love me anything in a mini size, don't you? The best thing about mini foods is that you don't feel as guilty when you eat 13 at a time. Because 13 minis is really only like 1.5 regulars, right? I might be a little off on my math, but we'll just go with that.
I'm thinking I should invest in a second mini muffin pan so that I can double this recipe and wind up with 48 tarts and 4 custards. Because that's not excessive or anything. But since this recipe only uses half a can of pumpkin, it only makes sense to double it and have a crap ton of yummies laying around, right? Or maybe I should just have a party? Or bring them to neighbors? Or just eat them?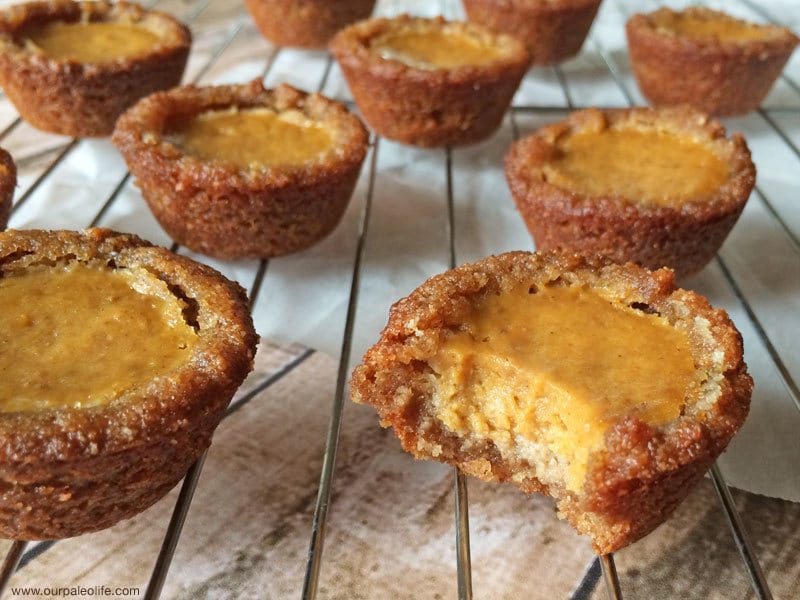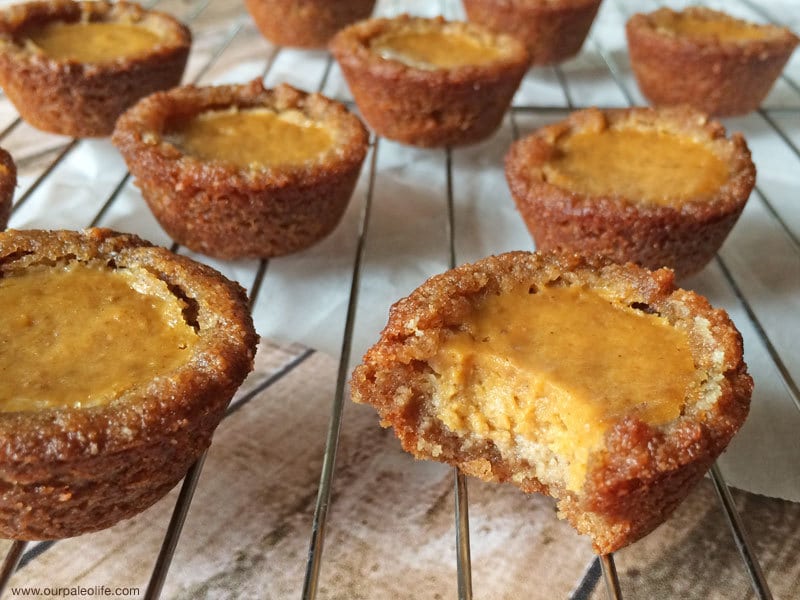 Ok, so these little tarts are a little different than you might expect. The "crust" isn't flaky or crumbly, it's not like a pie crust at all. Since it's based on a cookie recipe, it's deliciously chewy and accents the soft, creamy pie filling just right. I prefer to eat these chilled, while Rob likes them warm out of the oven. If you like pumpkin pie warm, you definitely need to wait for these to cool a bit before you eat them so they have time to firm up a bit and aren't too runny inside. Also, be careful removing them from the pan, so they come out in one piece. And if you're so inclined, top them with some whipped coconut cream (or the real whipped cream if you're a dairy eater). Out of all the holiday pies, pumpkin is my super favorite and I'm so glad to have a paleo version of it now.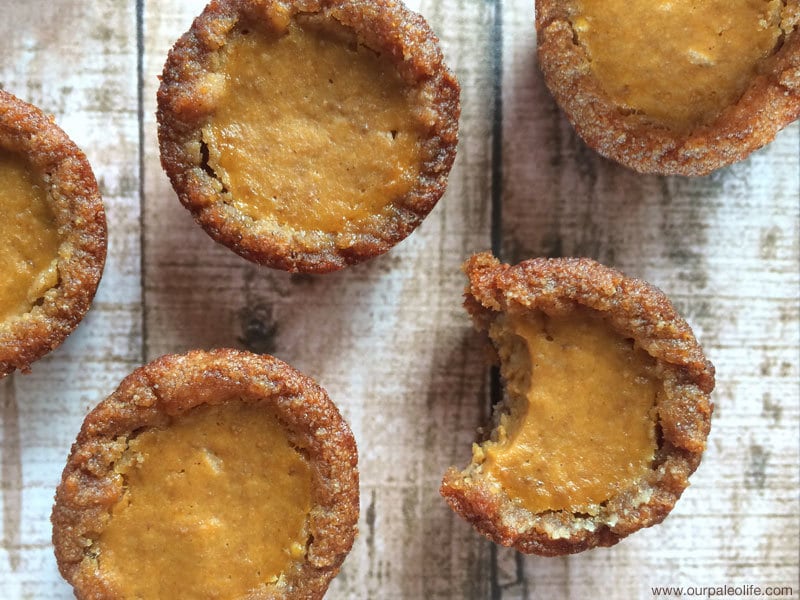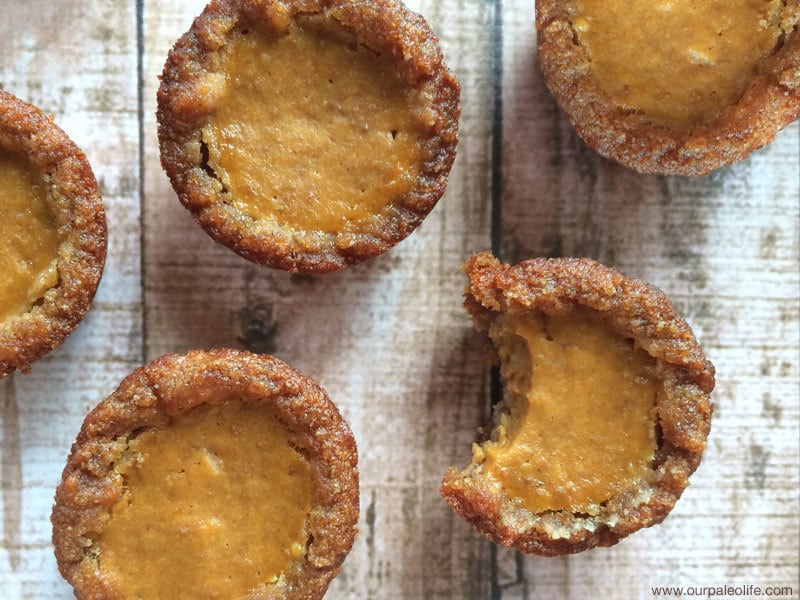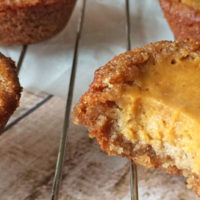 Mini Pumpkin Pie Tarts
All the flavor and creaminess of a pumpkin pie wrapped up in bite-size packages surrounded by a chewy snickerdoodle cookie crust. Perfect for Thanksgiving or anytime you get that pumpkin pie craving.
Ingredients
Crust
2 cups Fine Ground Almond Flour
¼ tsp Sea Salt
¼ tsp Baking Soda
1 Tbsp Ground Cinnamon
¼ cup Coconut Oil, melted
5 Tbsp Raw Honey
1 Tbsp Pure Vanilla Extract
Pie Filling
½ 15 oz can Pumpkin Puree, about 1 cup
½ cup Coconut Milk, canned, full-fat
½ tsp Pure Vanilla Extract
⅛ tsp Ground Cloves
⅛ tsp Ground Cinnamon
¼ tsp Ground Nutmeg
⅛ tsp Ground Ginger
Pinch of Sea Salt
1½ Tbsp Maple Syrup
½ Tbsp Arrowroot Powder
1 Egg + 1 Egg Yolk, whisked
Instructions
Preheat oven to 350°F. Grease a 24 cup mini muffin pan with ghee (or grass-fed butter if you eat dairy).
Combine the dry crust ingredients in a medium bowl. In another bowl, combine the wet crust ingredients.
Add the wet ingredients to the dry and mix until thoroughly combined and you have a smooth dough ball.
Using a small cookie scoop, drop a ball of dough in each mini muffin cup. Press down with a tart tamper, dipping the tamper in almond flower after every 2nd or 3rd tart to keep it from sticking.
Bake the tarts in the preheated oven for exactly 5 minutes. Remove from the oven. The tarts will have puffed up quite a bit.
Poke a hole in the bottom of each tart with a toothpick to release the steam. Go back and press each tart back down with the tart tamper. Let cool for 10 minutes on a cooling rack. Do not remove the tarts from the pan.
While the tarts are cooling, combine all pie ingredients in a medium bowl. Using the same small cookie scoop, fill the cooled tart shells all the way with the pie filling.**
Cook for 10 minutes, the centers will still be slightly jiggly.
Let cool completely on a wire rack.
Use a small paring knife to separate the tarts from the muffin tin and serve with a dollop of whipped coconut cream (optional).
Notes
**You will have a little extra pie filling. I use mine to fill two ramekins and bake them as custard. To do this, place the filled ramekins in a glass baking dish, fill with hot water halfway up the sides of the ramekins, and bake for 45 minutes, or until a knife inserted in the center comes out clean. Serve warm or chilled.
Nutrition Information
Yield

24
Serving Size

1 tart
Amount Per Serving
Calories

112
Total Fat

8g
Saturated Fat

3g
Trans Fat

0g
Unsaturated Fat

5g
Cholesterol

15mg
Sodium

48mg
Carbohydrates

8g
Fiber

2g
Sugar

5g
Protein

3g
Nutrition is calculated by a third party and may not be 100% accurate