A roundup of some of the best paleo Halloween candy & treats. Halloween is known for costumes and candy, and trying to avoid the sugar-laden treats filled with artificial colors & flavors, preservatives, soy, dairy, and grains can be tough for many of us. So rather than falling to temptation, make some allergen-free treats and say goodbye to temptation and hello to guilt-free satisfaction.
Paleo Halloween Candy & Treats

Fluffernutter Cups
Take nut-butter cups to the next level by adding some paleo marshmallow cream.You'll forget all about those other name-brand chocolate cups.
Go to Recipe
(Our Paleo Life)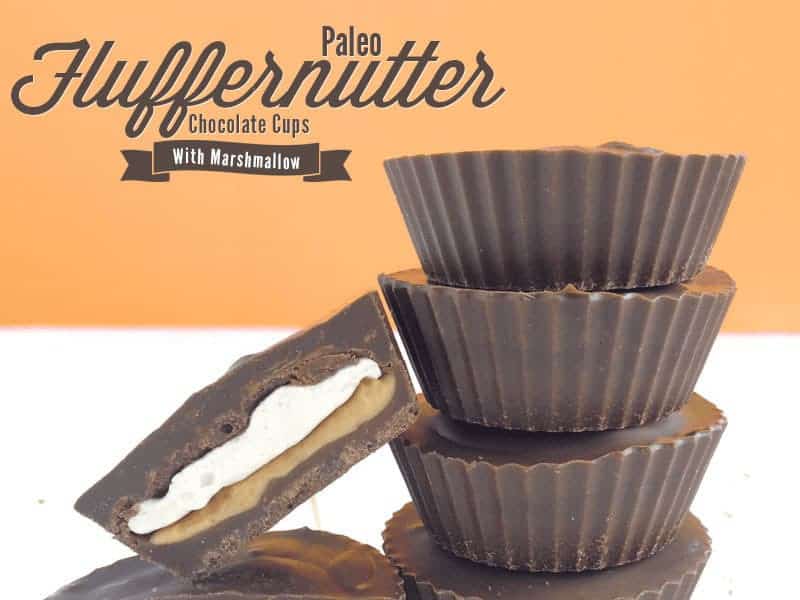 Paleo Almond Joy Bars
Are you an Almond Joy person or do you prefer Mounds? Either way, this paleo version of the classic candy bar is sure to satisfy that coconut-y craving.
Go to Recipe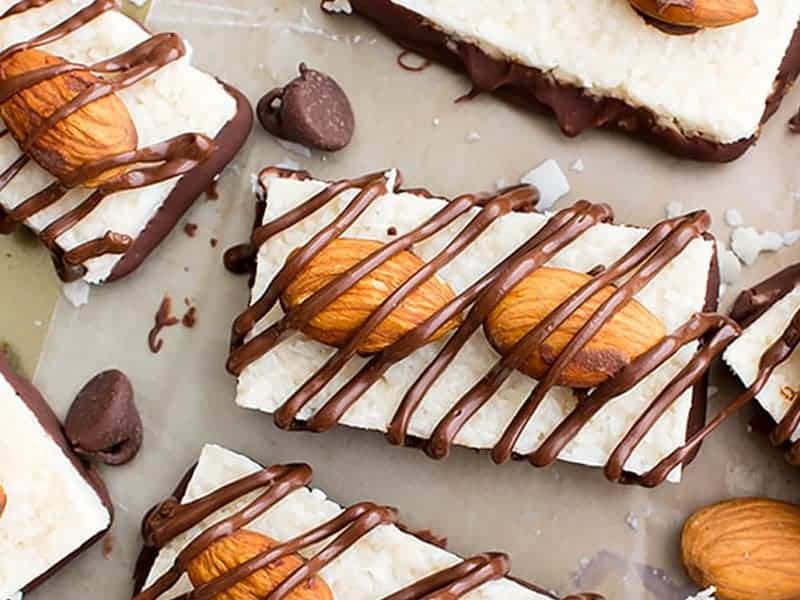 Berry-Filled White Chocolate Skulls
This "white chocolate" is actually made with cashews for a creamy copy of the dairy-filled original. And the added goji- and blackberry filling just puts this treat right over the top.
Go to Recipe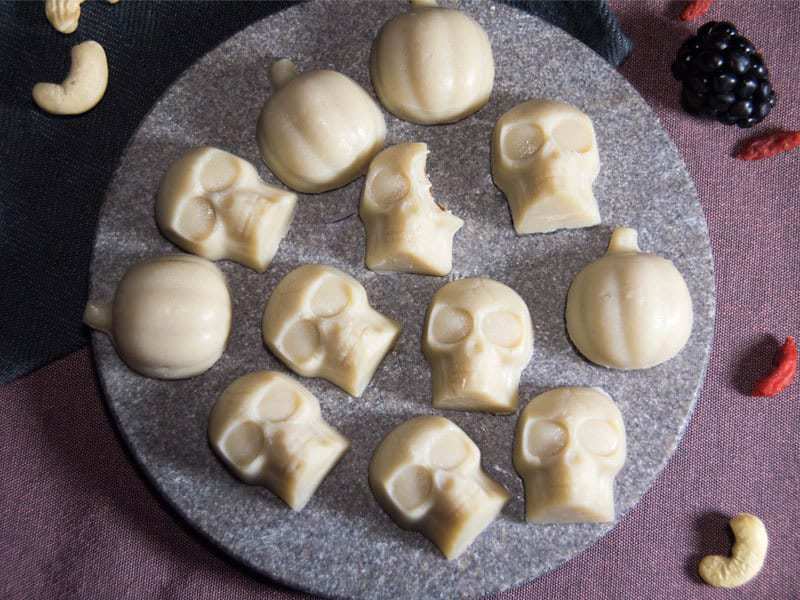 Apple Cider Caramels
In addition to tasting completely out-of-this-world delicious, the smell in your home as you simmer down apple cider to make these caramels is worth the effort.
Go to Recipe
(Our Paleo Life)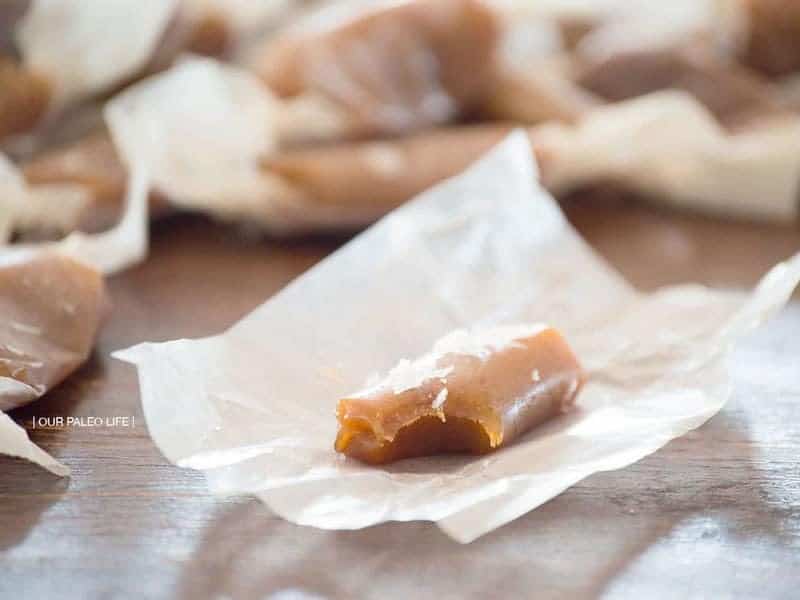 Apple Cider Marshmallows
Homemade marshmallows are perfectly delicious all on their own, but add in apple cider and spices and I might eat the entire batch myself!
Go to Recipe
(Bakerita)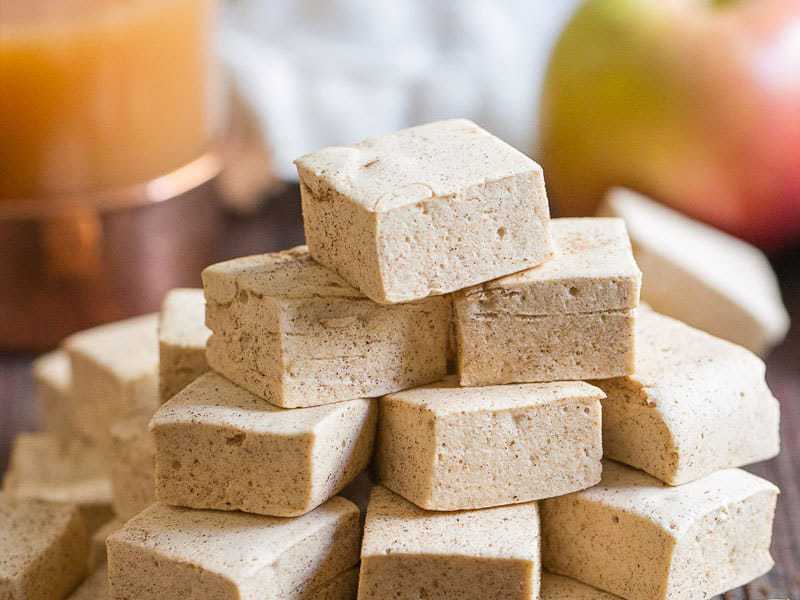 Chocolate Dipped Apple Slices
I love 2 things: apples and chocolate. Put them together and you've got a perfect snack. These would be adorable displayed on a stand at your Halloween party.
Go to Recipe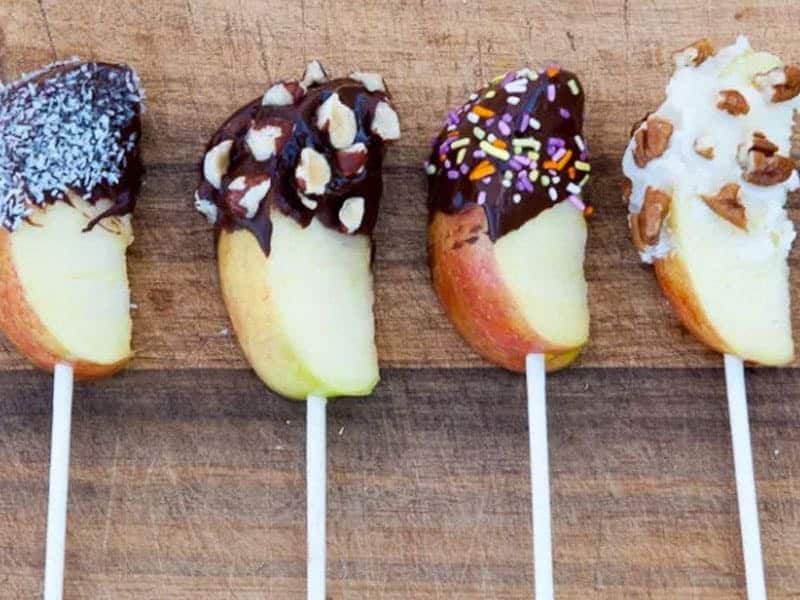 Caramel Nut-Butter Cups
Don't let the egg-shape fool you. These are the perfect replacement for Snickers and can be made in any shape mold, even silicone muffin liners. Use your favorite nut or seed butter.
Go to Recipe
(Our Paleo Life)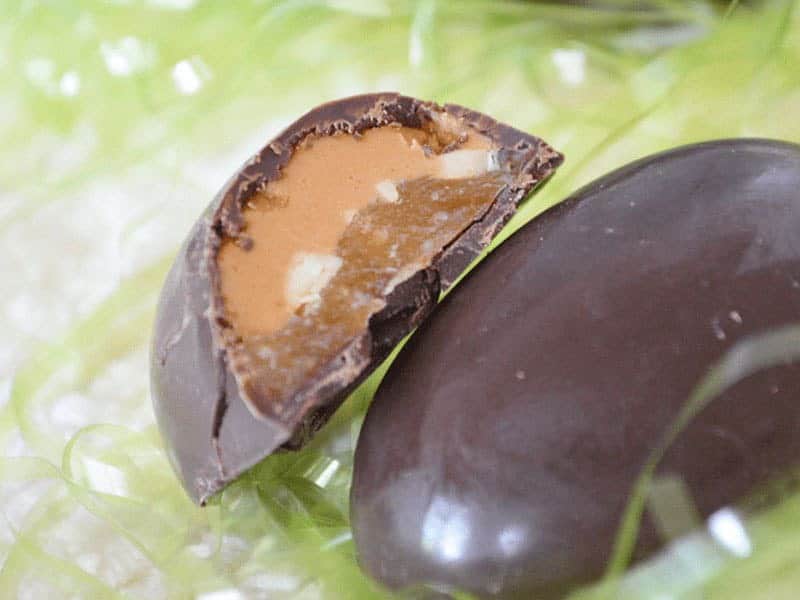 Medjool Date Caramel Apples
If you've ever drooled over the caramel apples in the window display at your local chocolate shop, then this is the recipe for you. Healthy dates turned into a caramel wrap. Perfection!
Go to Recipe
Paleo Twix Bars
Everyone has a favorite candy bar and Twix is at the top of the list in our house. This clean-ingredient replacement makes it possible for us to enjoy them again.
Go to Recipe
(Bakerita)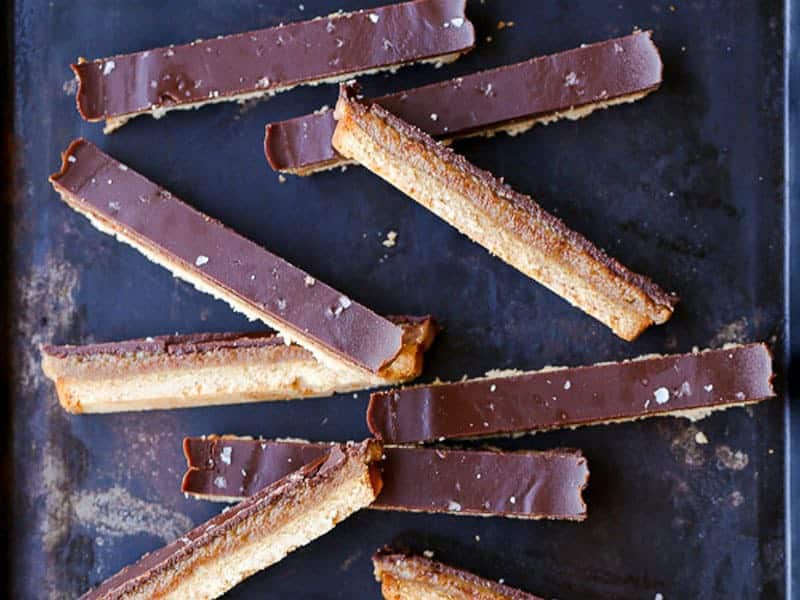 Back Country Clusters
Salty, crunchy nuts coated in sweet honey and dipped in dark chocolate. It's a winning combination of flavors and textures that everyone will love.
Go to Recipe
(Our Paleo Life)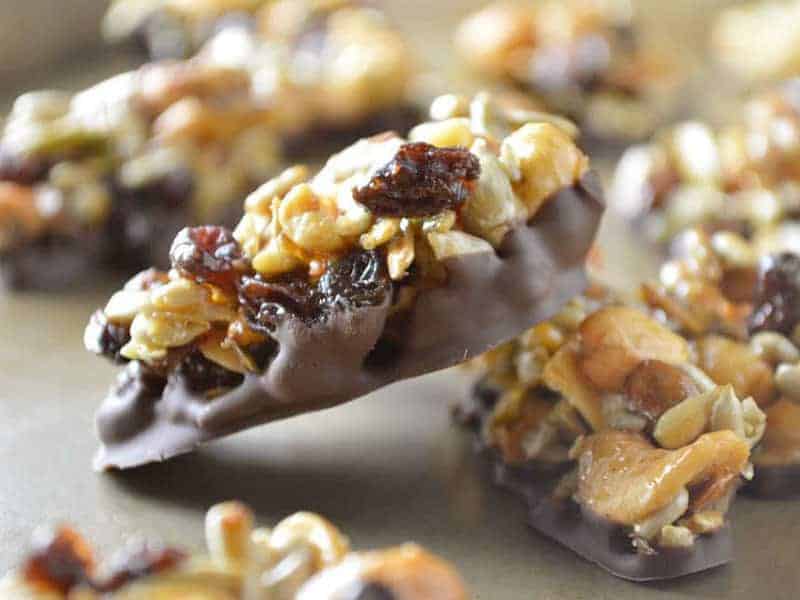 Paleo Pecan Turtles
This classic candy brings back all the warm and fuzzy feelings. Enjoy it without the guilt and if you feel so inclined, share some with your friends and neighbors too.
Go to Recipe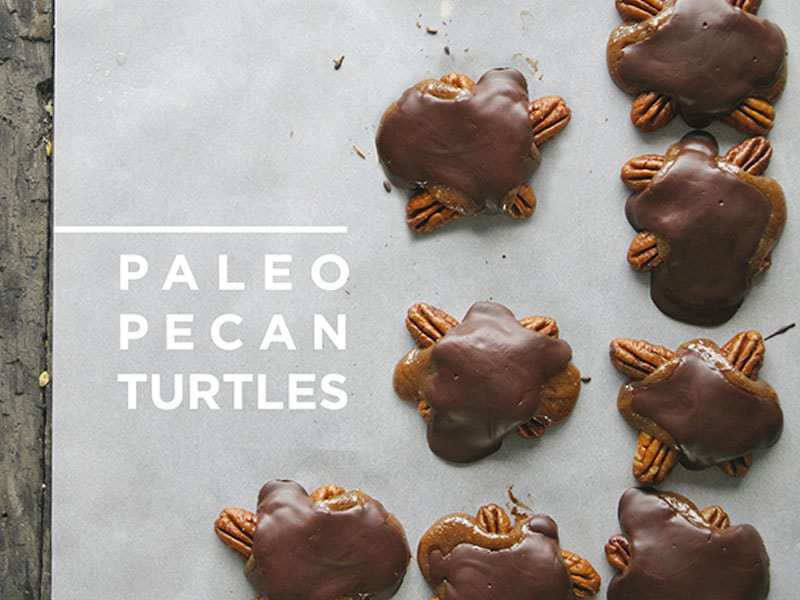 Candied Coconut Flakes
With 4 flavors to choose from, you'll want to make them all. But our Halloween-season favorite? Pumpkin Pie Spice, of course!
Go to Recipe
(Our Paleo Life)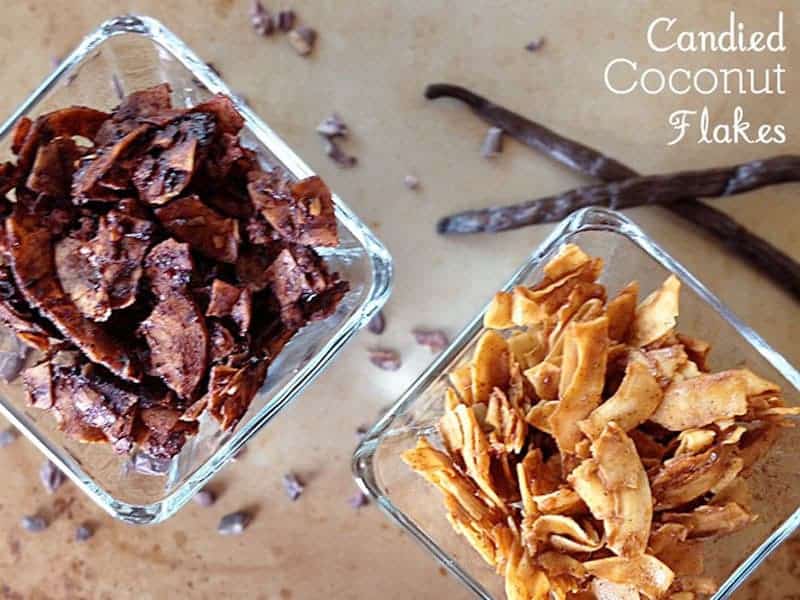 Pumpkin Butter Cups
Pumpkin butter inside chocolate cups? This has to be the ultimate Halloween and cold-weather treat. Lightly sweetened and packed with pumpkin, it's the perfect guiltless treat.
Go to Recipe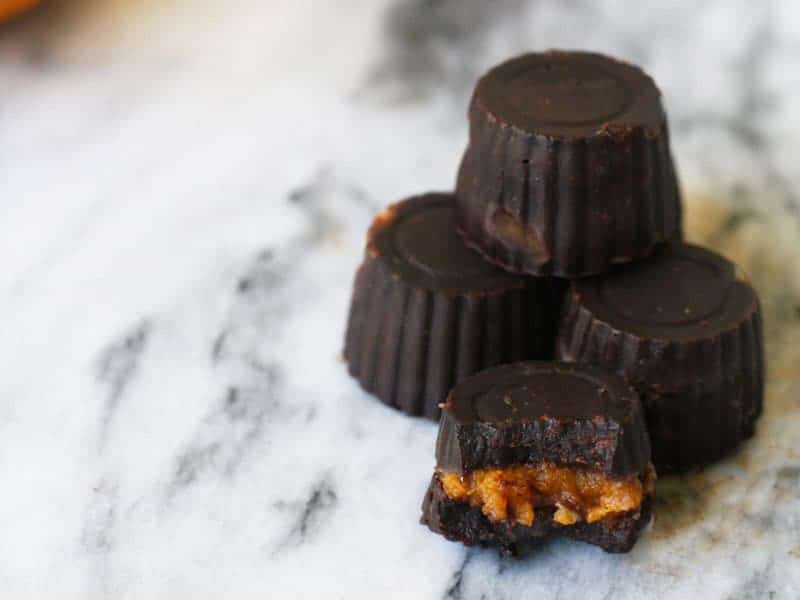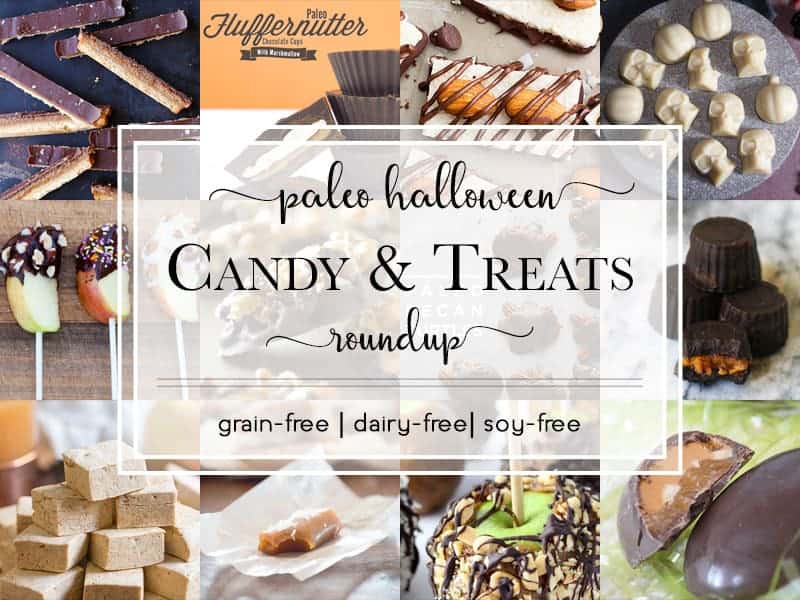 Hope this Paleo Christmas Cookies Roundup was just what you were looking for. Happy Holidays!