Peppermint Chocolate Truffle Recipe
French cuisine is known for it's exquisite, luxurious chocolate creations. Rich chocolate mousse and chocolate éclairs are just two of the famous chocolate creations that were created in France. And the chocolate truffle comes out of that same tradition of culinary greatness.
In true competitive fashion, two stories circulate about how chocolate truffles were invented. Both involve famous French bakers, and regardless of which story you choose to believe, they have one thing in common: Both believed that their creation looked like a wild mushroom, so they named it truffle.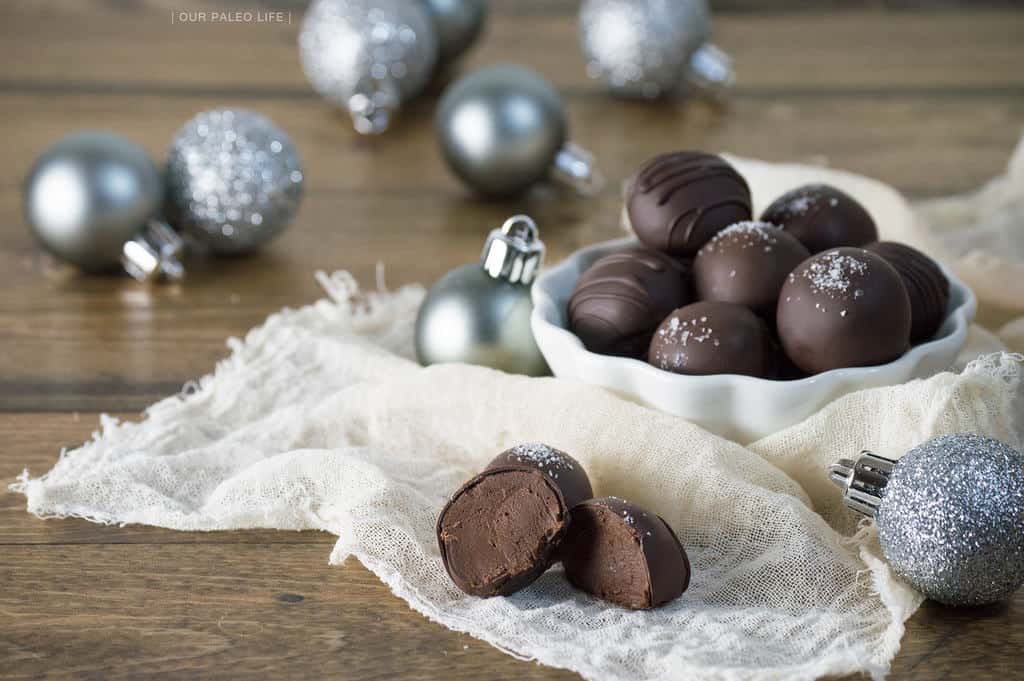 What is Ganache?
True chocolate truffles must contain a ganache filling. Ganache is (most likely) a French concoction made with chocolate and cream. Some claim that it originated in Switzerland, and others claim that it originated at Paris' Patisserie Sarvadin. One thing we can be pretty sure about is that it was created during the 18th Century.
Ganache is usually used as frosting for cakes, or as a filling for other pastries. As chocolate grew in popularity, pastry chefs experimented with other flavors to add to ganache to create truffles that had different and distinct tastes. For example, adding peppermint to your truffle creation can create a delicious treat, reminiscent of all of the good memories from the holiday season.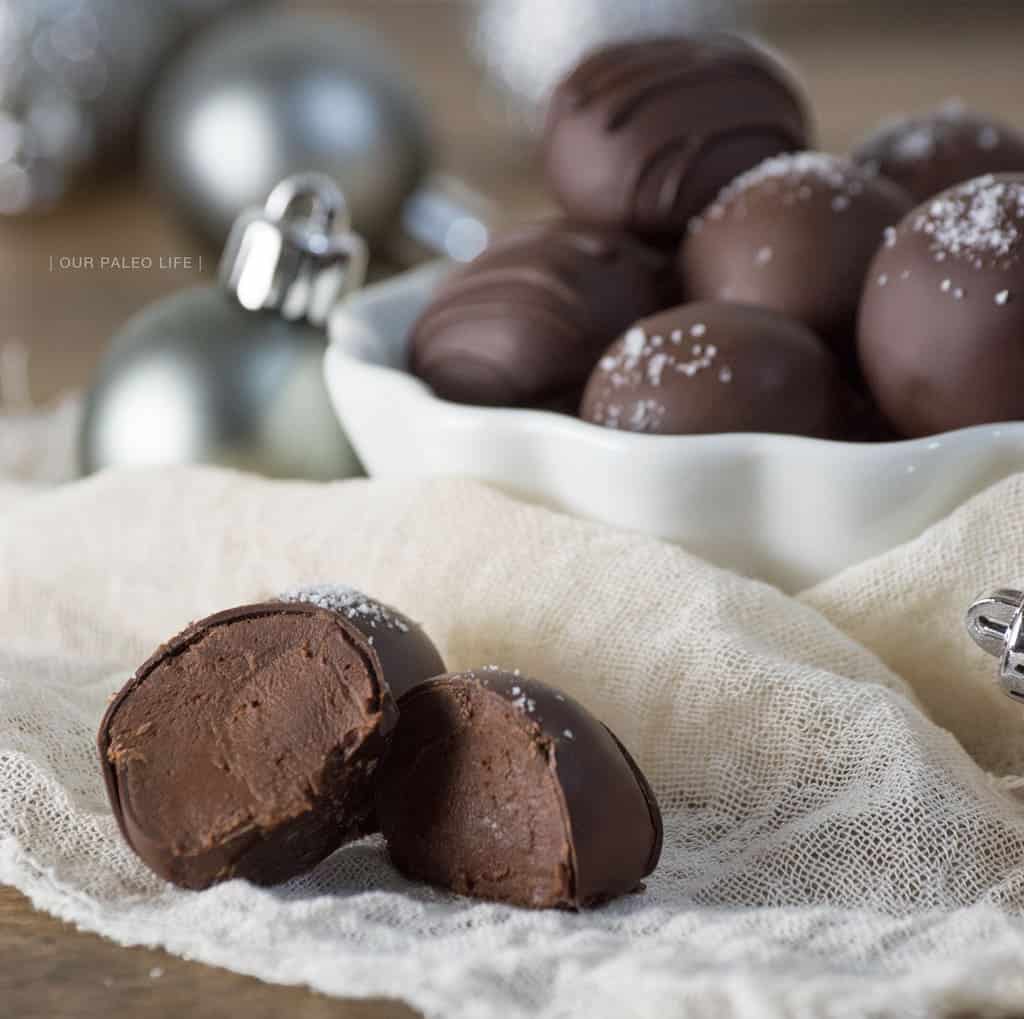 Dairy Free Truffle Recipe
Typically, truffles are made with dairy, utilizing heavy cream to make the thick ganache filling. But for those of us with dairy-intolerances or that just follow the paleo diet for overall health, this can be a problem. To keep these dairy-free, we use full-fat coconut milk, which ensures that we're dairy-free but still get all that creamy deliciousness in our ganache.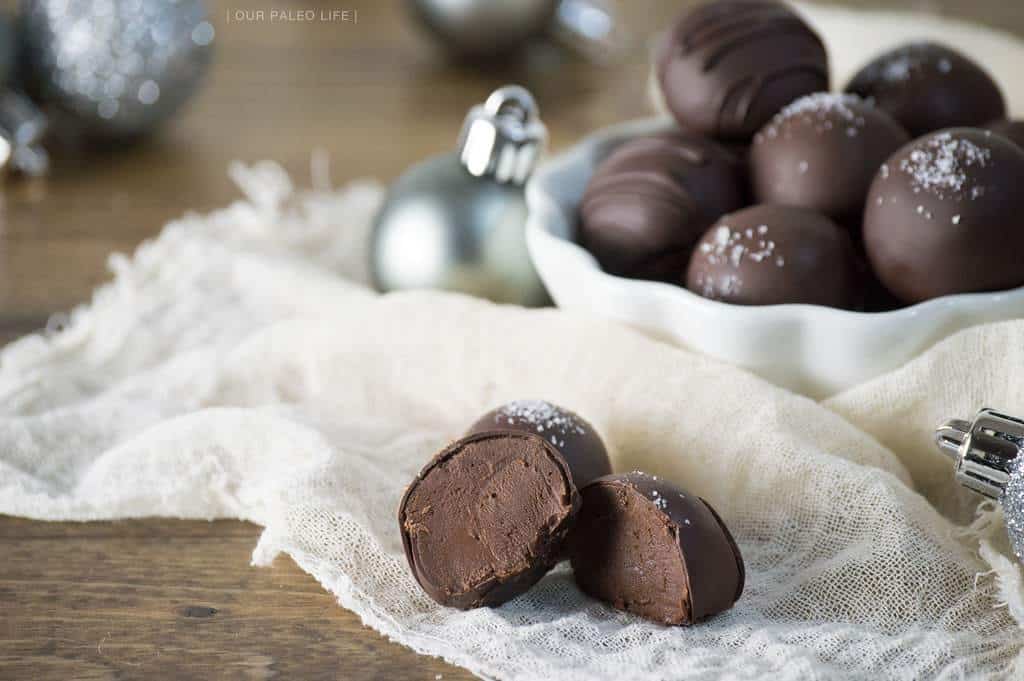 Paleo Peppermint Chocolate Truffles
Add the peppermint truffle as a holiday tradition. These truffles are rich in flavor and always a beautiful centerpiece at any holiday get-together. And you'll be surprised at how these are received from even the most experienced chocolate lover in your life.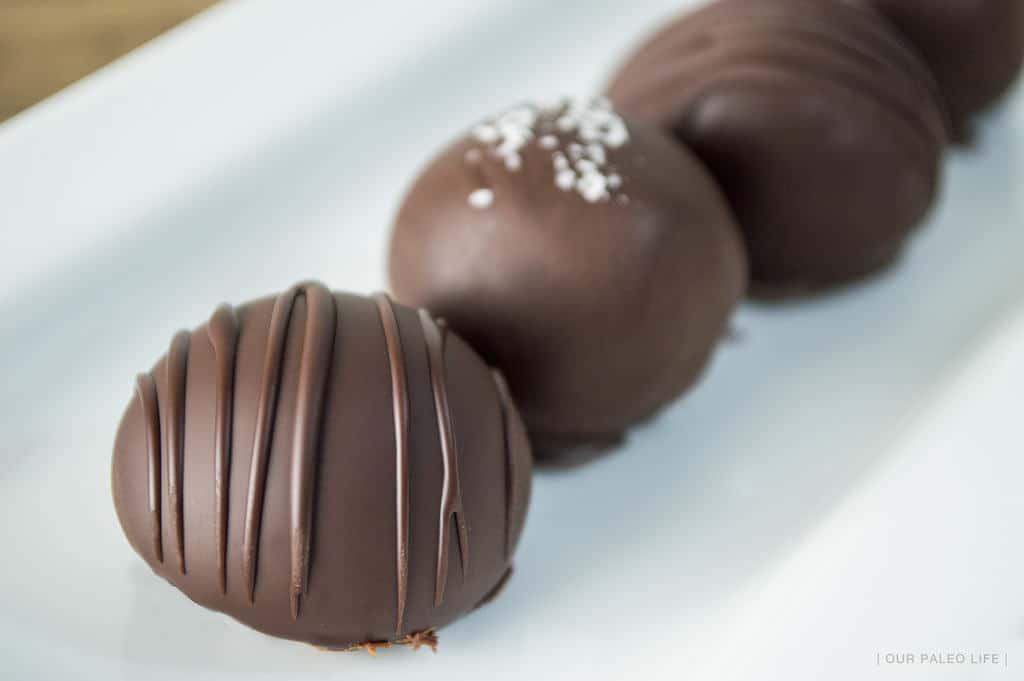 Dark chocolatey, pepperminty, smooth and creamy truffles. Yes, please and thank you. No heavy cream and white sugar in these luscious paleo peppermint chocolate truffles. No way. Just full-fat coconut milk, a little coconut oil or ghee, and dark chocolate perfection.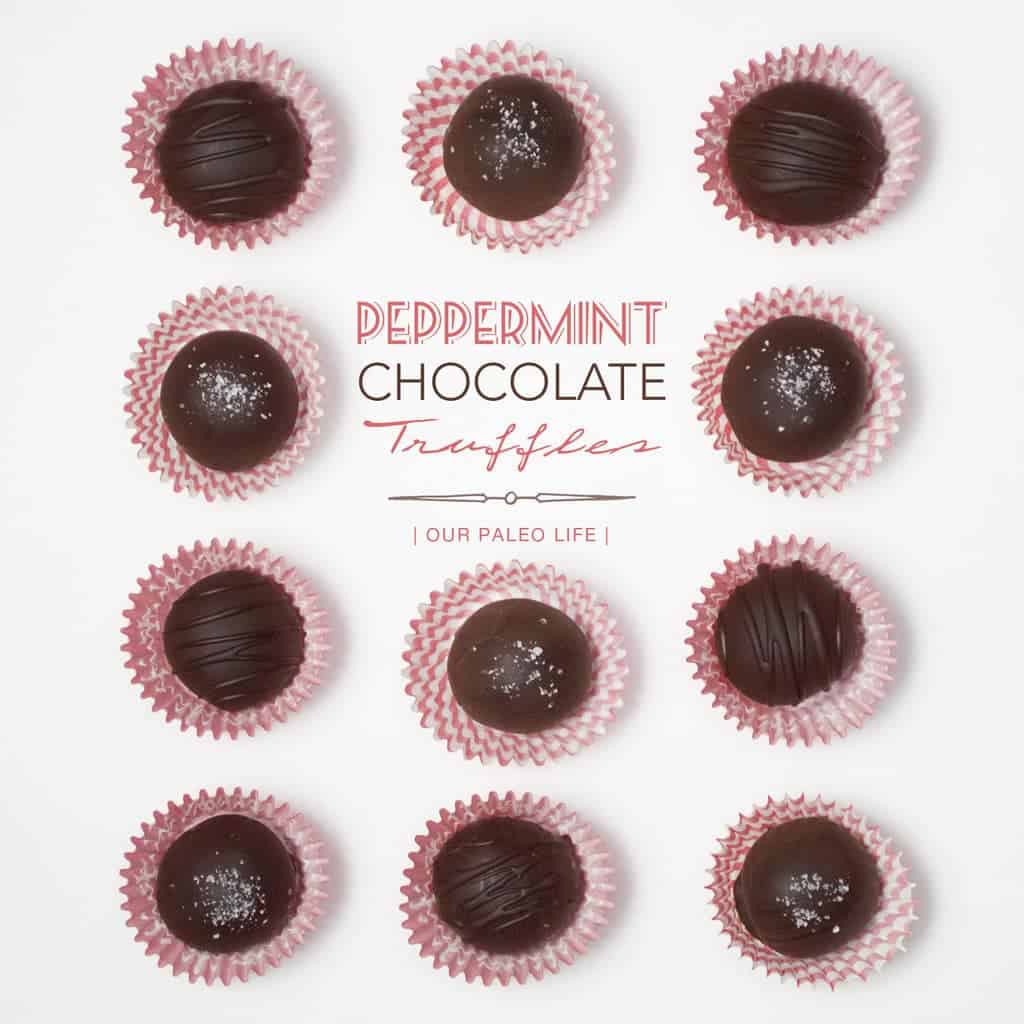 Truffle Making Process
The actual truffle-making process isn't too complicated, but getting the dipping just right can prove to be challenging. Keeping your truffles smooth and round can take somewhat of a learning curve, so don't get discouraged at first. Once the ganache has thickened to the right consistency, simply scoop, roll, dip, and decorate.
[cooked-recipe id=15474]
Subscribe & get recipes in your inbox.