Last Updated on July 8, 2020
The end of Daylight Savings has had some unexpected consequences around here. No, not a disruption of kids' schedules, or mild depression over the fact that it looks like midnight at 5pm (ok, maybe a little bit of that). The real problem is with the chickens.
This will be our second winter as chicken parents, so I'm no stranger to the fact that once darker days come around, egg production drops. But last year our chickens weren't really consistently laying so we weren't getting many eggs before winter anyway.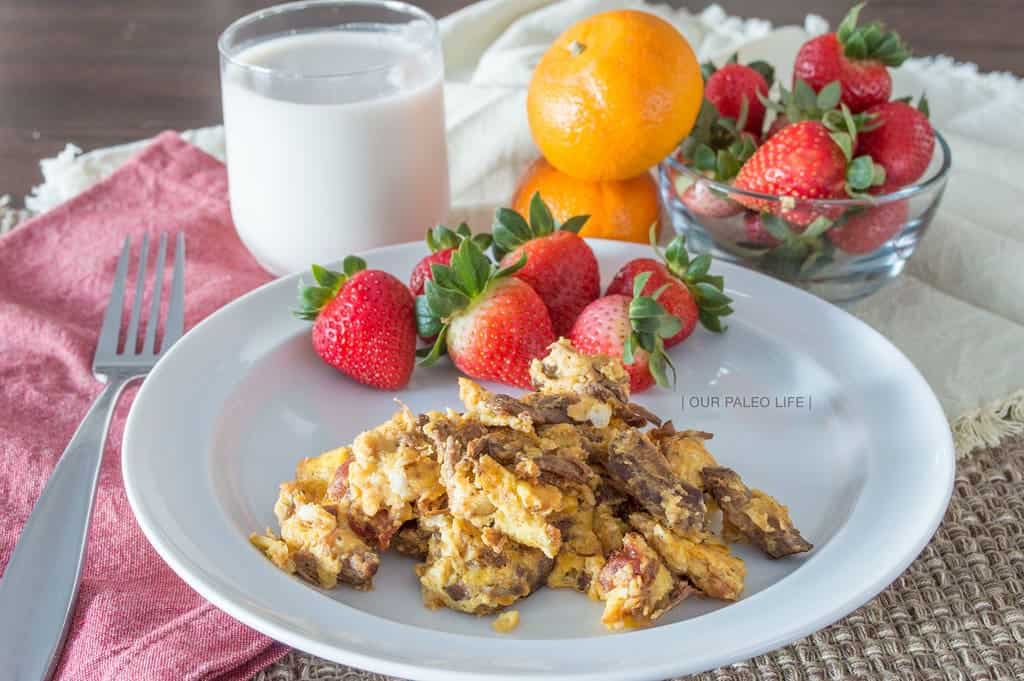 But this year, we've got quite a few full-time layers and the exact day that the time changed, egg production went from 6-9 eggs a day to 0-3 per day. Considering our family goes through 6 eggs a day for just breakfast alone, this is making me saddish.
I'm being stubborn and trying to avoid buying eggs at the store, so I'm trying to find other breakfast options for us, which is a welcome change for the kids because they are pretty sick and tired of plain scrambled eggs everyday.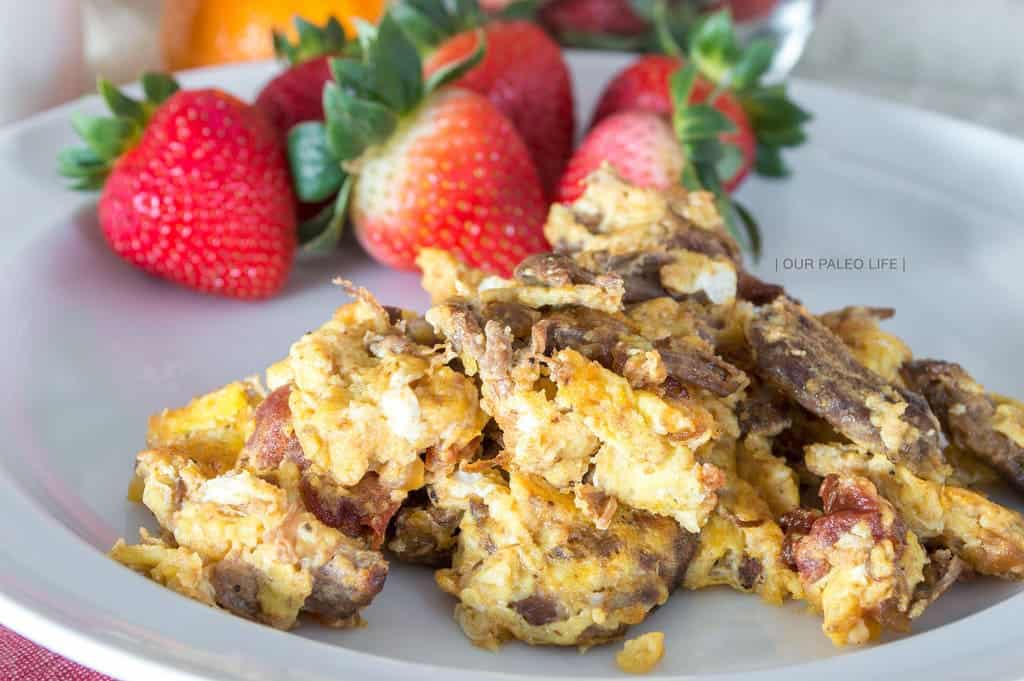 Of all the breakfast options available that contain eggs, these Short Rib Scramblers are the best. The kids love them, they actually clean their plates when I make them. And not only are they our most requested eggs, they actually stretch the eggs further. Half eggs + half short ribs = no need to buy eggs at the store.
Sometimes, I will make the ribs just so we can have them for eggs and leftover lunches. They're definitely worth the extra time in the oven to not have to cook dinner or prepare lunch for a couple days. And it's just an added bonus that they taste so great in our eggs, so breakfast is taken care of as well.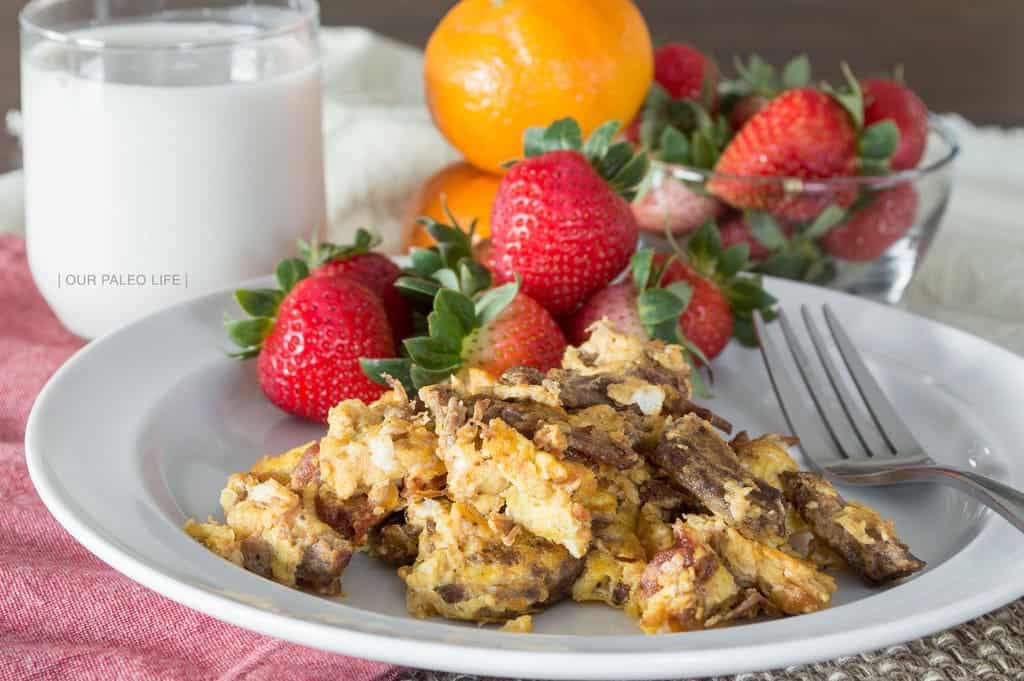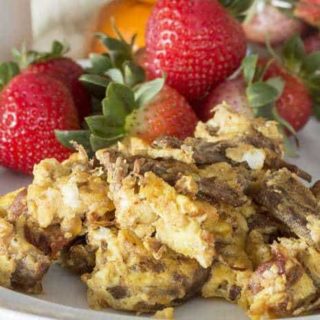 Short Rib Scramblers
Ingredients
1 Leftover Braised Short Rib, plus extra tomatoes/sauce, as desired
Additional Paleo Balsamic Ketchup, as needed
2 Large Eggs
1 Tbsp Ghee, Grass-Fed Butter, or fat of choice
Salt, to taste
Ground Black Pepper
Instructions
In a medium skillet over medium heat, add the leftover short rib, tomatoes, and sauce. Break up the meat with a wooden spoon. Add a little extra ketchup if it is too dry.
Reduce heat to medium-low, move the beef to one half of the skillet, and heat ghee on the other half of the skillet.
Scramble the eggs in a small bowl, then add them to the heated ghee in the skillet. With a silicone spatula, gently scramble the eggs, moving the beef into the eggs as they cook. Remove from heat when eggs are no longer soft but before they become too dry.
Nutrition Information
Yield

2
Amount Per Serving
Calories

283
Total Fat

22g
Saturated Fat

10g
Unsaturated Fat

0g
Cholesterol

225mg
Sodium

155mg
Carbohydrates

3g
Sugar

1g
Protein

15g
Nutrition is calculated by a third party and may not be 100% accurate