You know what's crazy? That I can never remember that shrimp is good and I should make it more often. I had a 2 lb bag of shrimp in the freezer and didn't even know it was there. How's that for organization and planning? So after I had to rearrange the freezer to fit in some recent groceries, I saw that bag and thought "Hmm, guess I gotta make this so there's room for more stuff in here". I decided not make my usual Paleo Bang Bang Shrimp, I wanted something a little different. And as I mentioned, it's summer in Colorado and I wanted to be outside. You know what that means, right? Grilled shrimp!
I was running short on time (when am I not?) so I did a quick search for grilled shrimp recipes. Not gonna lie, I straight up copied this one. Didn't deviate at all and it was so good! If you don't like spicy, or you're feeding this to small kids or people who can't take the heat, you may want to dial back the cayenne pepper a bit.
You know what, I lied, I did deviate just a little. I doubled all ingredients except the shrimp so that I would have enough to coat everything. Glad I did, I think it was just right. The kids loved this stuff, even though it was spicy. I gave them each a little dollop of Paleo Lime Mayo to dip the shrimp and it cut back the spiciness just enough for them, but the flavor was still great.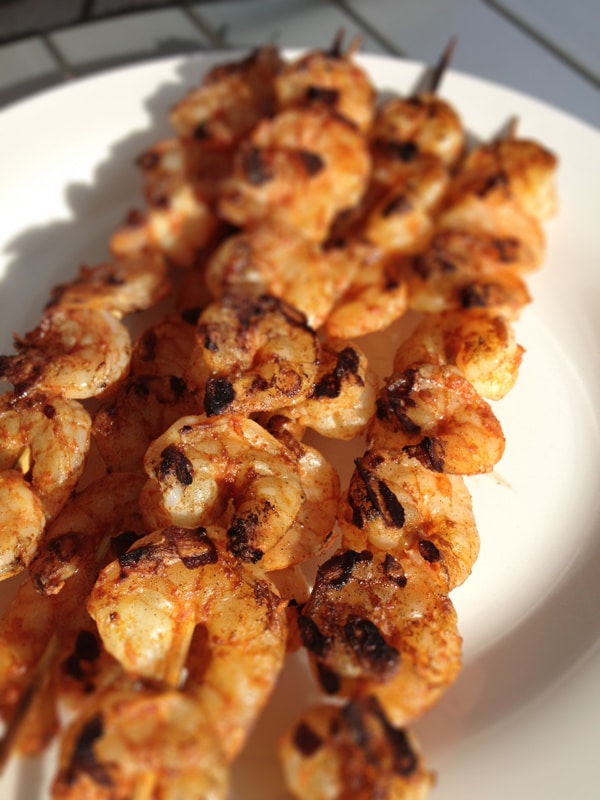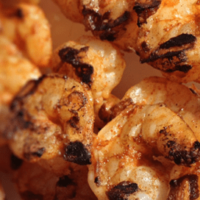 Spicy Grilled Shrimp
Ingredients
2 Large cloves Garlic
2 tsp Sea Salt
1 tsp Cayenne Pepper
2 tsp Smoked Paprika
3 Tbsp Olive Oil, I used light olive oil
4 tsp Fresh Lemon Juice
2 lb Large Shrimp, peeled and deveined
Lemon Wedges, for garnish
Instructions
Preheat grill for medium heat.
In a small bowl, crush the garlic with the salt to form a paste. Mix in the cayenne pepper and paprika, and then stir in olive oil and lemon juice to form a paste. In a large bowl, toss shrimp with garlic paste and mix until evenly coated.
Lightly oil grill grate. Cook shrimp for 2 to 3 minutes per side, or until opaque. Transfer to a serving dish, garnish with lemon, and serve.
Nutrition Information
Yield

6
Amount Per Serving
Calories

218
Total Fat

9g
Saturated Fat

1g
Unsaturated Fat

0g
Cholesterol

381mg
Sodium

1950mg
Carbohydrates

1g
Protein

31g
Nutrition is calculated by a third party and may not be 100% accurate