Recipe Macros
Tracking your macros is important while trying to remain in Ketosis. Here they are for one serving of this recipe.
Icons do not reflect ingredients.
Paleo Honey Mustard Sauce Recipe
Long before I ever knew that the word "paleo" existed (in food terms, anyway), I was making this honey mustard sauce. It has been a staple in our families kitchen for close to a decade and the only thing that has changed since the first time I made it is the type of mayonnaise I use.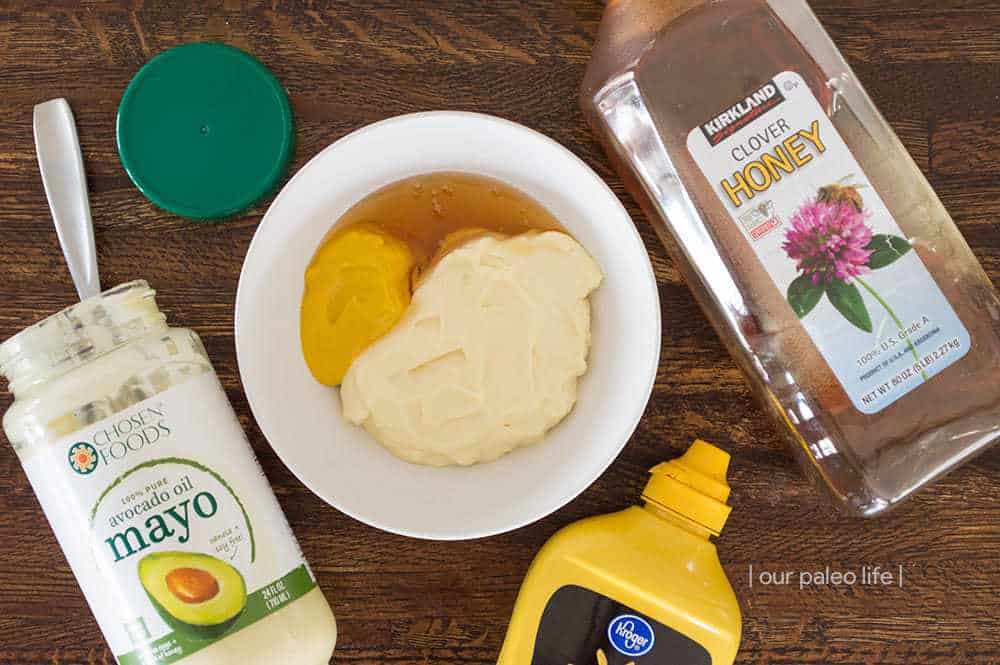 Start with Homemade Mayo
Since switching to paleo, I have always made my own mayonnaise. It's surprisingly easy and we prefer the taste to store-bought anyway. I do, however, always make it a point of picking up a few jars of Chosen Foods Avocado Oil Mayo when we're at Costco to have backups on hand for those days when life is too busy for me to make my own. It's slightly sweeter then I prefer, but it gets the job done with clean ingredients.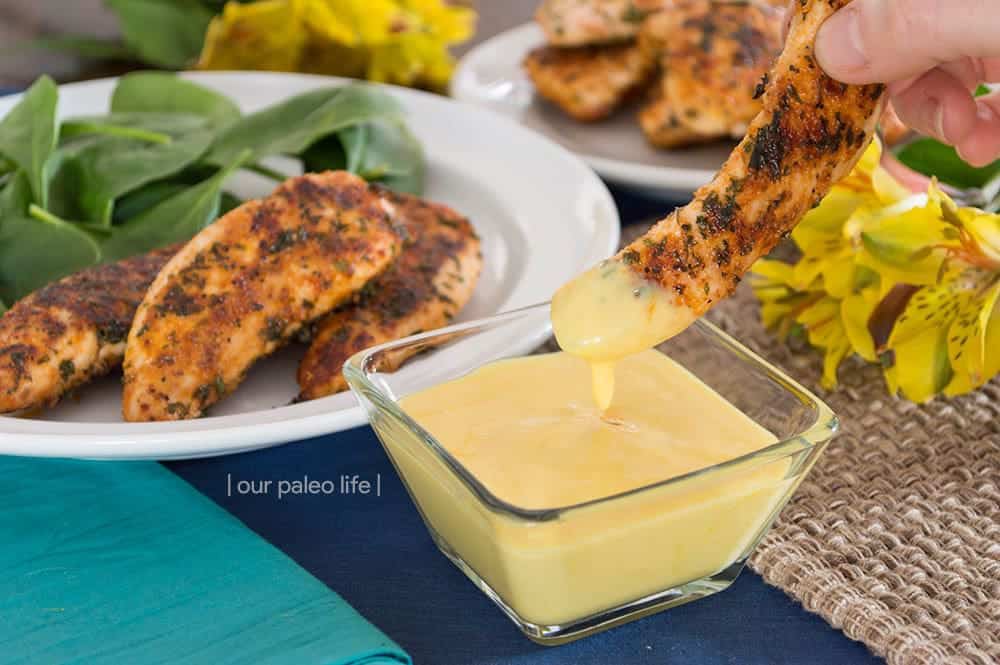 Honey Mustard Sauce for Chicken
This honey mustard stores well in the fridge, and is good until your mayo expires. We use it on everything from chicken nuggets and tenders to salads. The kids will even sometimes use it on their all-beef hotdogs if we run out of ketchup.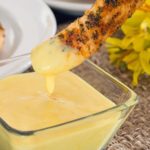 4-Ingredient Honey Mustard Sauce
This Paleo honey mustard sauce stores well in the fridge and is good on everything from chicken nuggets and tenders to salads.
Print
Instructions
Combine all ingredients together in a small bowl, mixing until smooth.

Refrigerate 30 minutes before serving to allow flavors to come together.

Keep stored in the refrigerator in an airtight container. Expires when your mayo expires (which is when your eggs expire if you're using homemade mayo).
Nutrition Facts
4-Ingredient Honey Mustard Sauce
Amount Per Serving (1 Tbsp)
Calories 77.4
Calories from Fat 72
% Daily Value*
Total Fat 8g 12%
Cholesterol 13.3mg 4%
Sodium 90.7mg 4%
Potassium 2.5mg 0%
Total Carbohydrates 2.9g 1%
* Percent Daily Values are based on a 2000 calorie diet.