This is another one of those long-forgotten recipes that recently resurfaced and I'm so glad that it did. I used to use this stuff ALL the time and it made everything taste better. Everything. It's the "I-don't-know-what-to-make-for-dinner-but-I-have-chicken-in-the-fridge-so-I'll-smother-this-on-it" rub, and everyone will love it and praise you.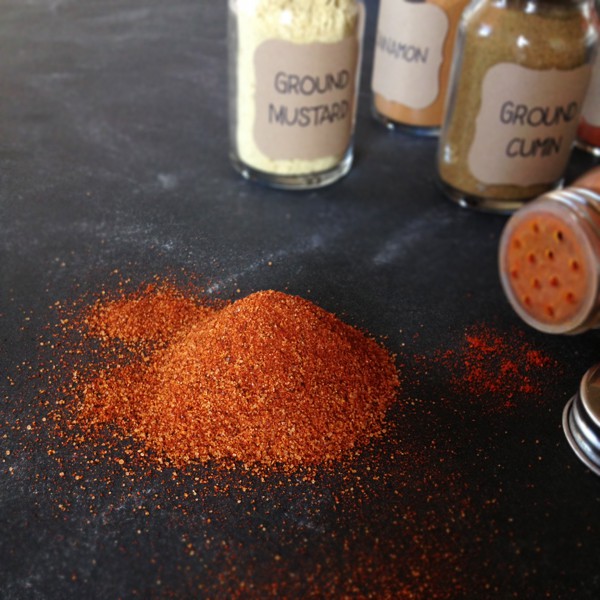 Obviously, just looking at the measurements, this makes a lot. I just store it in a tupperware in the pantry. I like to make the full recipe portion because it's great rubbed on an entire roasting chicken. PS, I have a great recipe for a roast chicken that I'll try to post soon. Just be patient…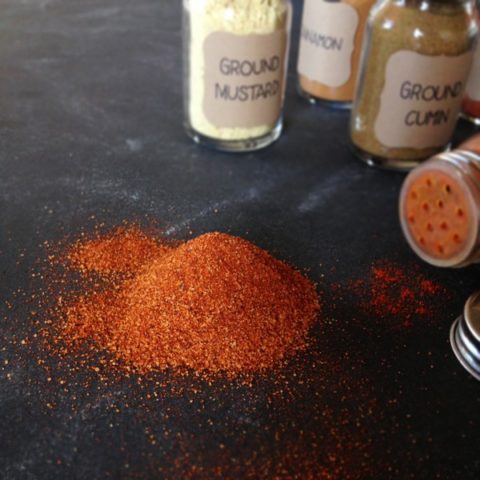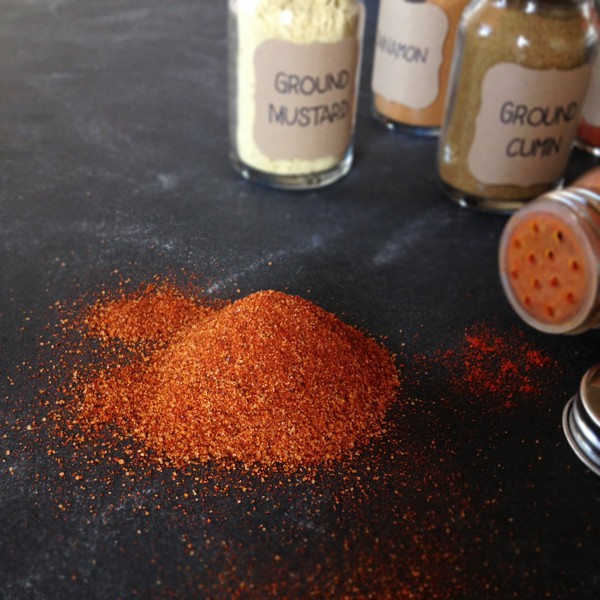 Anything Dry Rub
Ingredients
1/2 cup Smoked Paprika
2/3 cup Sea Salt
1/3 cup Black Pepper
1/2 cup Coconut Sugar
1/4 cup Chile Powder
1/4 cup Cumin
2 Tbsp Celery Seed
2 Tbsp Celery Salt
1-1/2 Tbsp Cayenne Pepper
2 Tbsp Ginger
2 Tbsp Garlic Powder
3 Tbsp Dry Mustard
2 tsp Cinnamon
1 tsp Ground Cloves
Instructions
Combine everything in a tupperware, put the lid on it, and give it a good shake.
Now use it on everything from fish to pork to chicken and enjoy!
Nutrition Information
Serving Size

1 Tbsp
Amount Per Serving
Calories

10
Unsaturated Fat

0g
Sodium

1691mg
Carbohydrates

2g
Sugar

1g
Nutrition is calculated by a third party and may not be 100% accurate