Last Updated on July 24, 2020
You know how you stare in the fridge and pantry and can't figure out what the heck you should make? You just keep staring like the food will rearrange itself and magically make your dinner for you. Or you will have some sudden burst of inspiration. Yeah, I do that.
So last night, as I was staring into the pantry, my eyes kept wandering back to a can of artichoke hearts. I knew I had some ground beef that needed to be used STAT, and then I remembered seeing something with ground meat and artichokes on PaleOMG, so I went to find it. Turns out, it was meatballs with turkey, not beef, and I'm not a huge fan of meatballs (because apparently it's the shape of my food that matters?). So I decided to take the concept and turn it into meatloaf.
I've been doing a lot of winging it type food lately. I've got a really good "kitchen sink" type of hash recipe that I've got to write up, but trust me, it's awesome. I'm sure I'm not the only one that gets in a food slump. The kids ask "what's for dinner" and I respond with "food", hoping that will suffice. It rarely does. But that's what it's been lately. Just food. Not fancy pantsy stuff, not I-must-put-this-recipe-on-the-blog type food. Just food. But this one turned out and I have somewhat redeemed myself. Somewhat.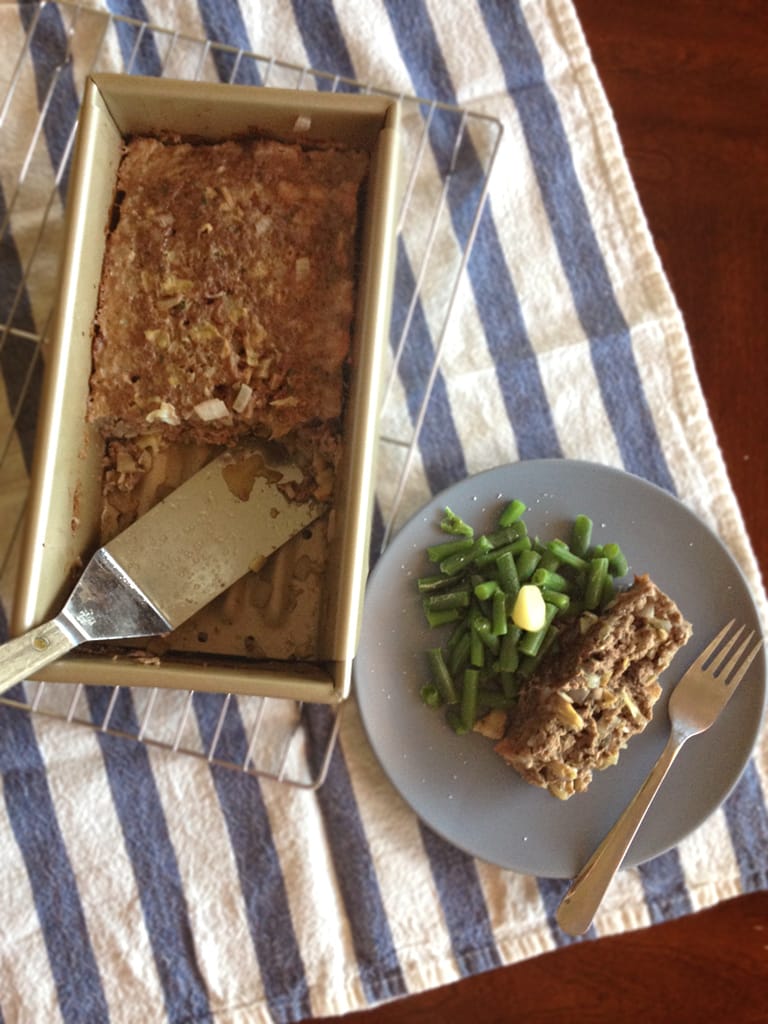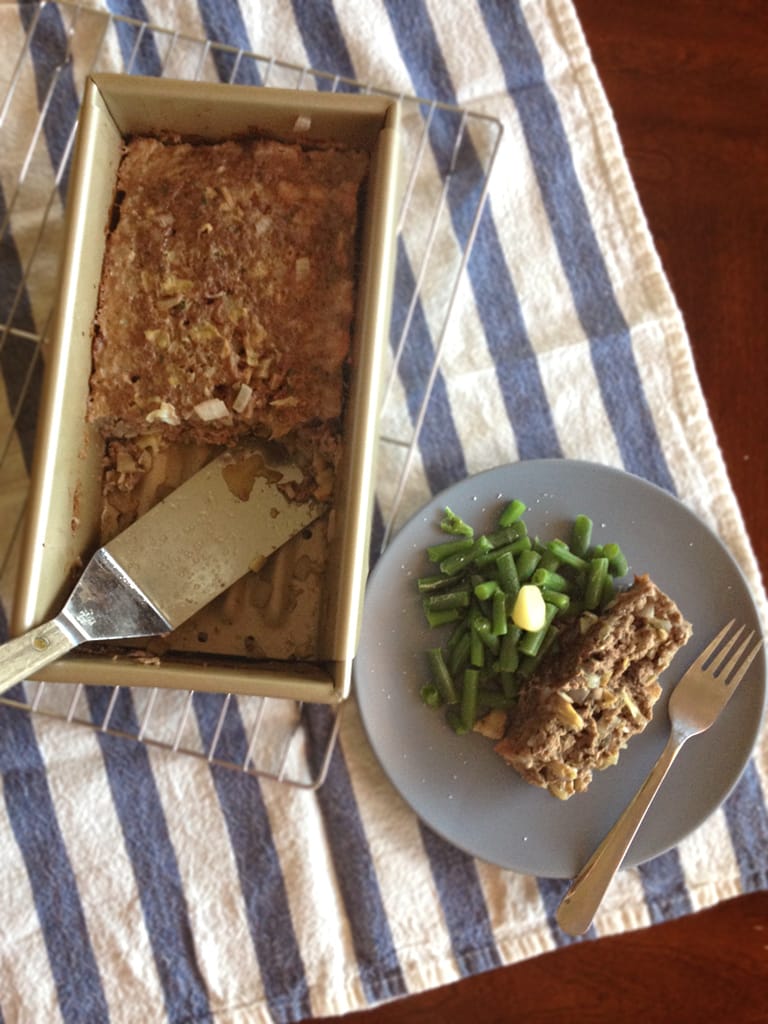 Now, I don't really make meatloaf a whole lot. I used to before we were of the paleo-persuasion and my recipe including breadcrumbs and brown sugar (yeah, it was good), so I happen to have this really great meatloaf pan from Williams-Sonoma. It has an insert so that any extra grease drips through it and doesn't soak into the meatloaf. And the best part, the insert can be removed to make bread. I mean gluten-free, paleo bread of course.
I usually like ketchup on meatloaf, but this one is a bit different than the standard, and I think it tastes really good with just a little Spicy Paleo Lime Mayo or the sauce from the Paleo Bang Bang Shrimp on the side. Of course, that's just me and I tend to be a little strange, so eat it as you wish.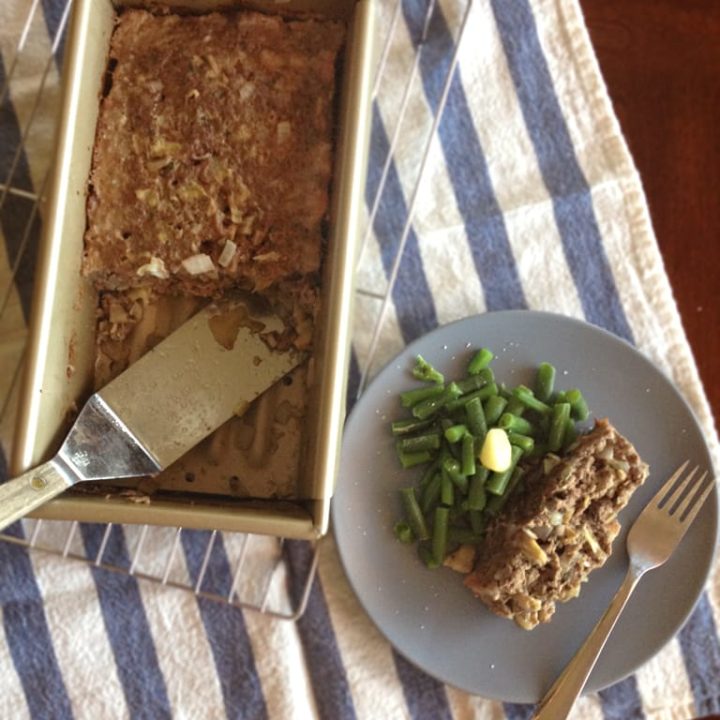 Artichoke Meatloaf
Inactive Time:
10 minutes
Ingredients
1 lb Ground Beef
1/2 Yellow Onion, diced
14 oz can Artichoke Hearts, chopped
1 Tbsp Olive Oil, or fat of choice
1 Egg, beaten
1 tsp Dried Parsley
1 tsp Dried Basil
1/2 tsp Ground Mustard
1/2 tsp Sea Salt
Fresh Ground Black Pepper, to taste
Instructions
Preheat oven to 375°F.
Heat olive oil in a large saucepan. When oil is hot, add onions and artichokes and saute a few minutes until slightly translucent.
Combine all ingredients, including sauteed onions and artichoke, in a large bowl, and mix until thoroughly combined.
Put mixture into a regular loaf pan, pressing mixture evenly into all corners and compacting it so it won't be crumbly.
Bake in the preheated oven for 35-40 minutes, or until an internal temp reads 160°F.
Remove from oven and let rest at least 10 minutes before cutting and serving.
Nutrition Information
Yield

8
Serving Size

1 slice
Amount Per Serving
Calories

225
Total Fat

18g
Saturated Fat

5g
Unsaturated Fat

0g
Cholesterol

60mg
Sodium

380mg
Carbohydrates

3g
Fiber

1g
Protein

11g
Nutrition is calculated by a third party and may not be 100% accurate