Recipe Macros
Tracking your macros is important while trying to remain in Ketosis. Here they are for one serving of this recipe.
Icons do not reflect ingredients.
Sautéed Spinach Recipe
Spinach seems to be one of those things people either love or hate. Personally, I love it raw in a salad, but have never been a fan of cooked versions, unless it was chopped up small and cooked into a soup.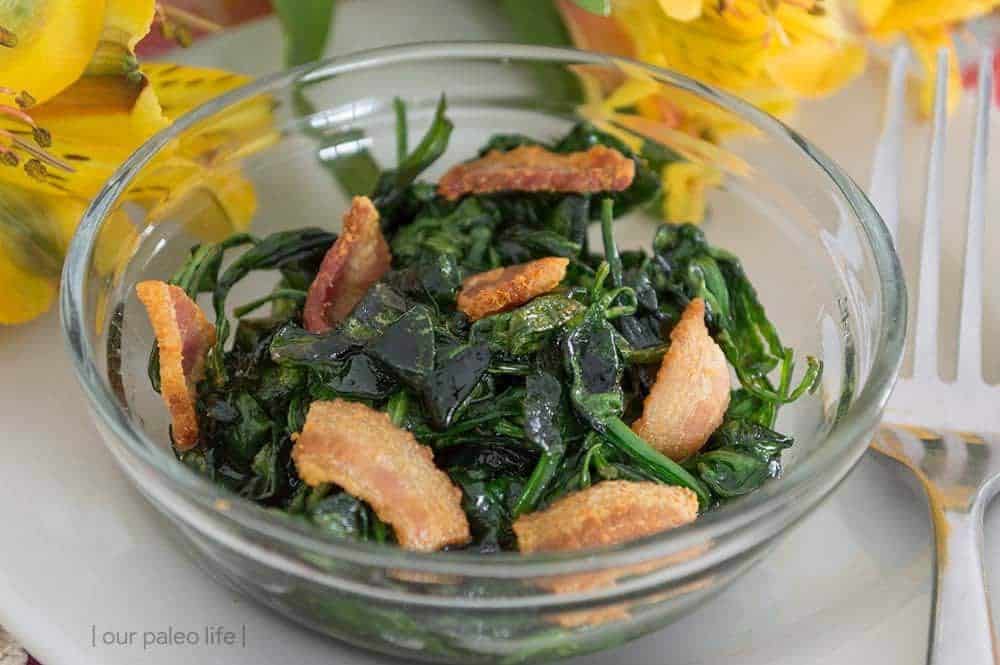 The problem with that is spinach is so good for you, and I wanted to eat more of it. Enter bacon. I think it might actually be true that bacon (good, quality bacon) makes everything better. So now I'm a fan of sautéed bacon, just like that.
We like to cook this down until it gets nice and crispy on the edges, but is still a bit tender. The variety in texture really helps this dish to be more palatable to those who are otherwise turned off from cooked greens. And also, again, the bacon doesn't hurt.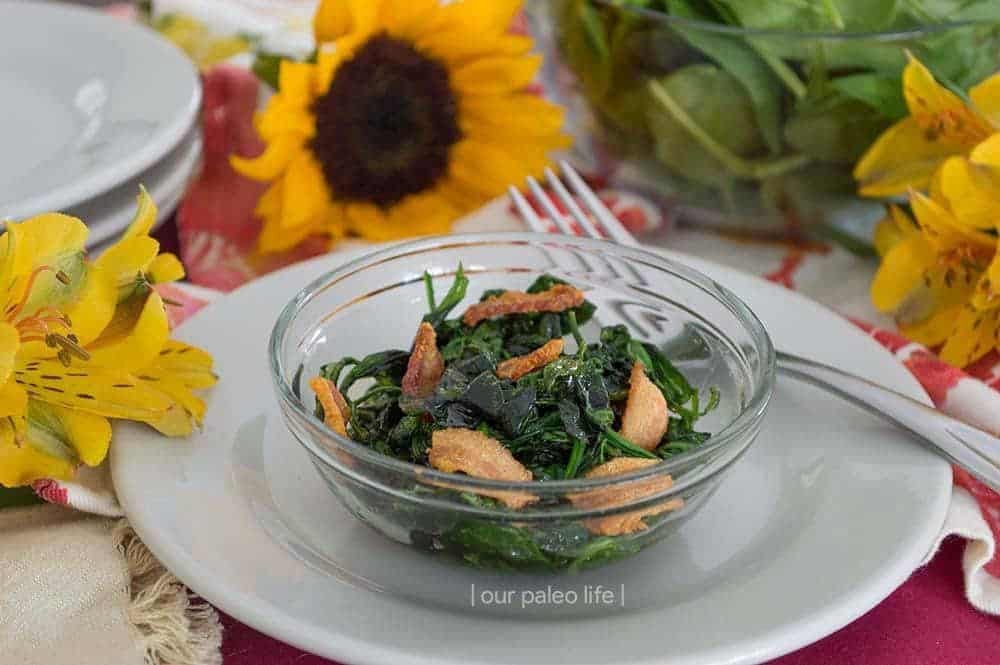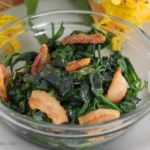 Bacon Sauteed Spinach
A delicious change of pace thanks to bacon! This bacon sautéed spinach is delicious and makes for a perfect side dish, packed with nutrients.
Print
Ingredients
1/2

lb

Bacon

cut into 1" pieces

Spinach

a few big handfuls

Salt

if needed at all, to taste

Ground Black Pepper

to taste
Instructions
In a large, cold skillet, add the bacon pieces. Turn heat up to medium and cook the bacon until crispy, stirring frequently to prevent burning and sticking. Remove bacon from pan with a slotted spoon and drain on paper towels.

Turn the heat down to medium-low and. Leaving the bacon fat in the pan, add the spinach. Stir frequently as it cooks. It will significantly reduce in size. If you want more, just add another handful or so.

Continue cooking down ad stirring until the edges are slightly crispy. Remove from skillet and serve hot, sprinkled with the cooked bacon bits. Season with salt and pepper, if desired.
Nutrition Facts
Bacon Sauteed Spinach
Amount Per Serving
Calories 495
Calories from Fat 405
% Daily Value*
Total Fat 45g 69%
Cholesterol 74mg 25%
Sodium 829mg 35%
Potassium 782mg 22%
Total Carbohydrates 5g 2%
Protein 17g 34%
* Percent Daily Values are based on a 2000 calorie diet.