Last Updated on July 31, 2021
One of the most popular products at cardnl. Enjoy a sweet (but not too sweet) freeze dried blueberry crunch with an almond butter base (served cold from the fridge or freezer). This is a unique product and is diabetic friendly and made for people on a ketogenic diet.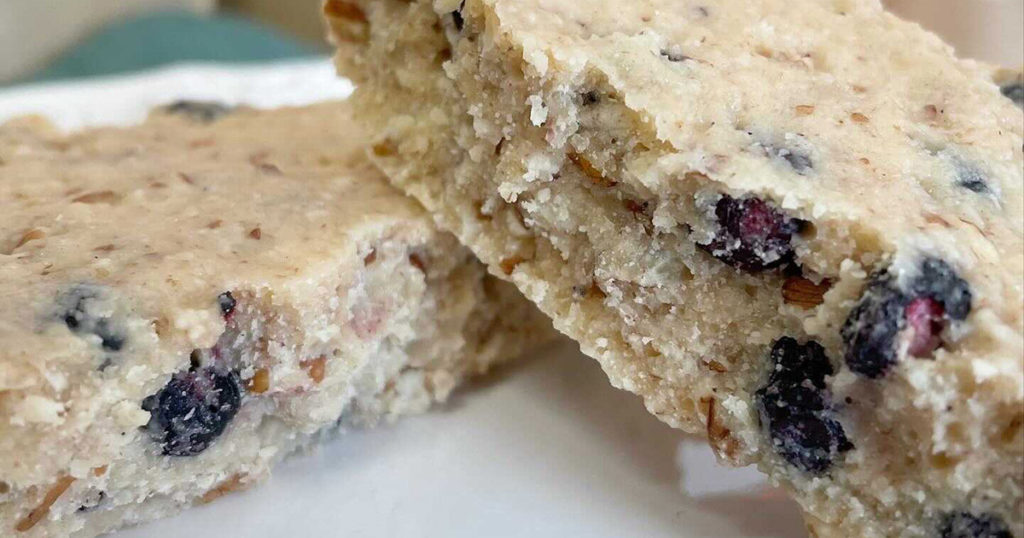 If you don't have all the ingredients at home, you can buy the base ingredient bundle from cardnl (click here). Save $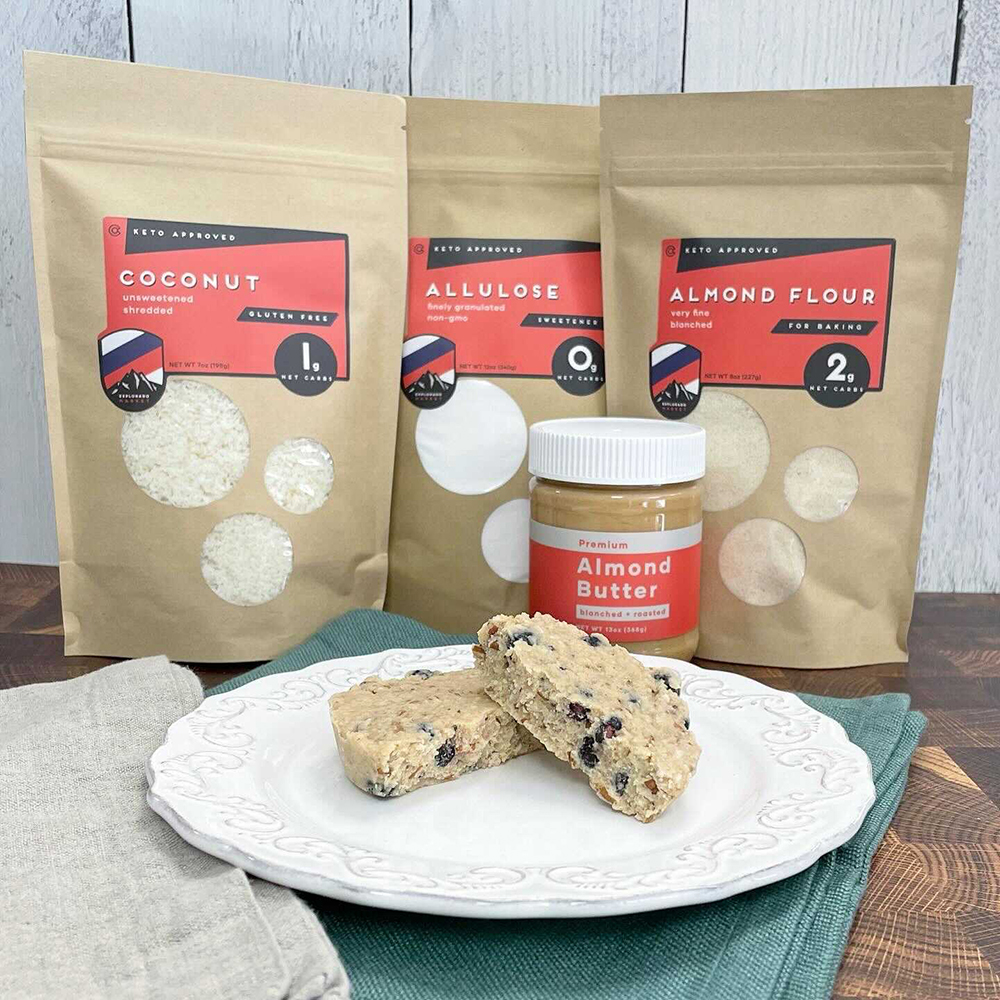 Ingredients included in the Champion Bar Bundle:
Other ingredients you'll need to create the recipe:
Coconut Oil
Vanilla Extract
Chopped Pecans
Freeze Dried Blueberries
Keto Champion Bar Variations
There are so many variations you could come up with using this recipe as the base. Change out the pecans, blueberries… add chocolate chips or another favorite nut. Lot's of variety so this snack always stays new and exciting.
When you make these Champion Bars, keep them cold. Out of the fridge or freezer is exactly how they should be consumed.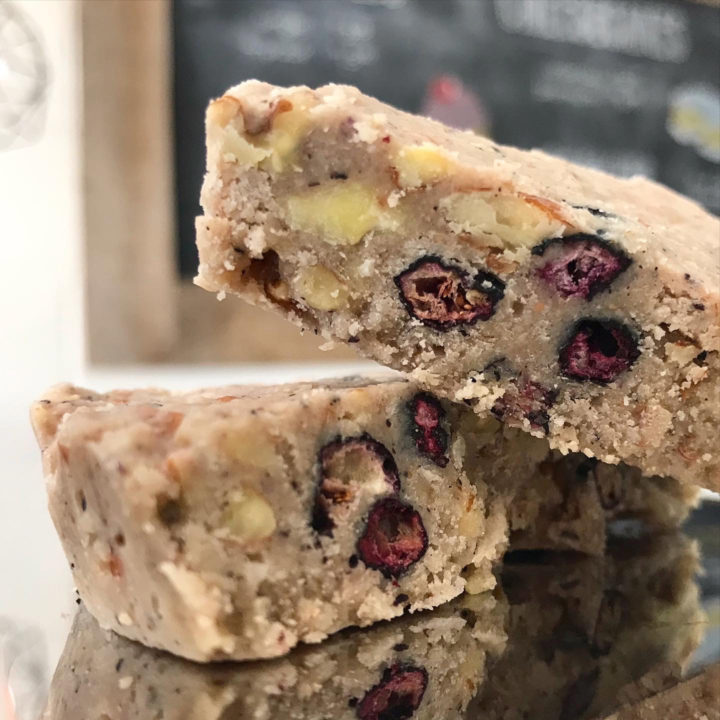 Blueberry Crunch Champion Bar
Cooling Time :
30 minutes
Ingredients
3 1/2 Tbsp Coconut Oil, melted
1 tsp Vanilla Extract
3/4 cup Chopped Pecans
3/4 cup Freeze-Dried Blueberries
Instructions
Combine all ingredients except pecans and blueberries in a large mixing bowl. With clean hands or a large spoon/spatula, mix everything together until it is smooth, and there are no clumps of allulose or almond butter.
Add in the blueberries and pecans and mix until well combined.
Divide evenly between 4 containers (4" diameter would be ideal for the best thickness) and press the mixture down to compact it all together.
Chill in the freezer for about 30 minutes to firm up.
Store in a air-tight container or zip-top bag in the fridge or freezer for up to a year. Best consumed cold.
Nutrition Information
Yield

4 bars
Serving Size

1/2 bar
Amount Per Serving
Calories

270
Total Fat

24g
Carbohydrates

13g
Net Carbohydrates

4g
Fiber

3.5g
Sugar

3g
Sugar Alcohols

6g
Protein

5g