Tacos aren't just for Tuesdays, and they are most definitely not just for dinner. Filled with all your favorite breakfast ingredients, these Grain-Free Breakfast Tacos are the perfect way to kick-start your day.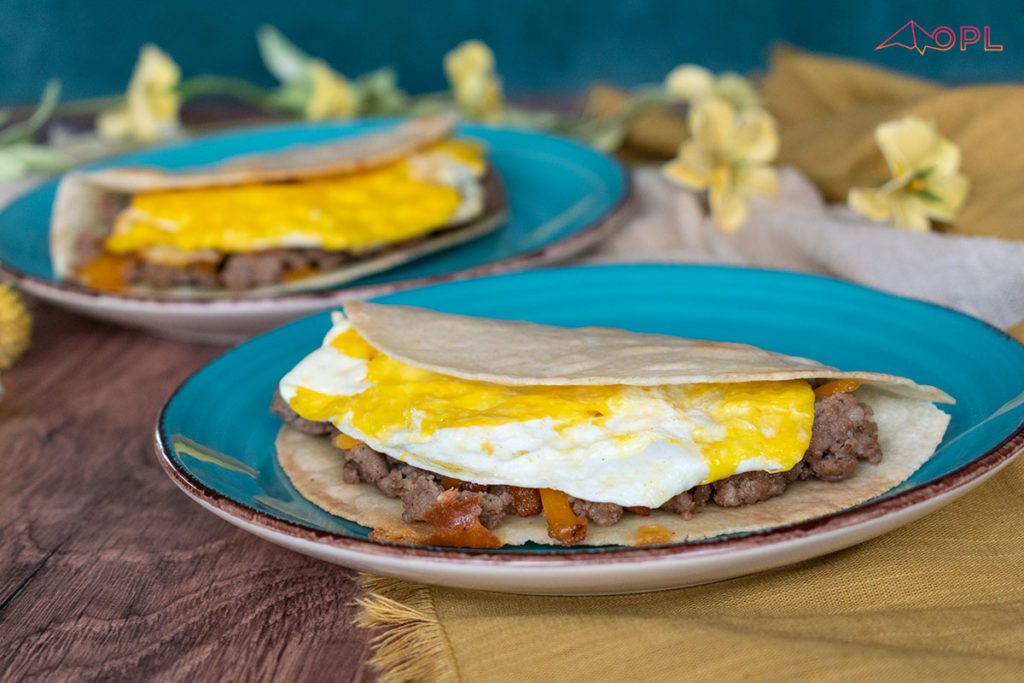 Pre-Cook the Bacon and Sausage
To cut back on the prep time for these tacos, I like to have the bacon and pork sausage crumbles already cooked and waiting for me in the fridge. Makes it easy to just grab a little and heat it up when I'm ready to go.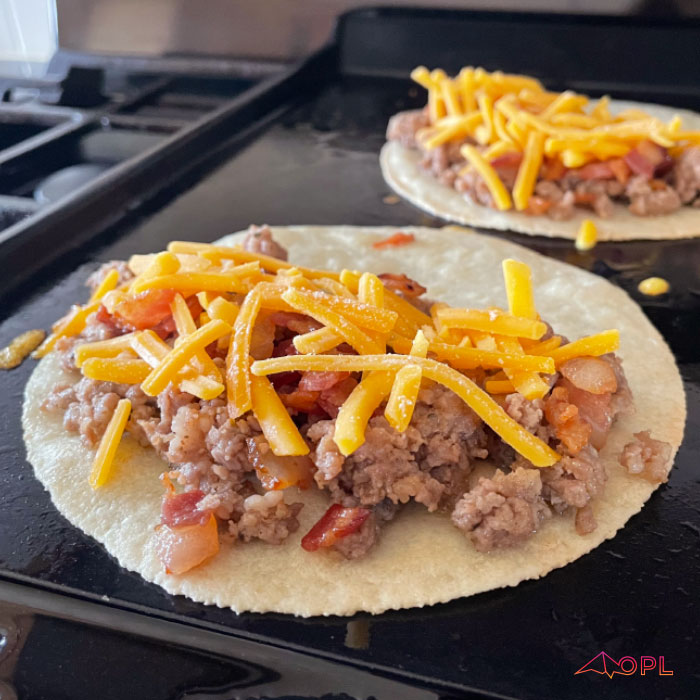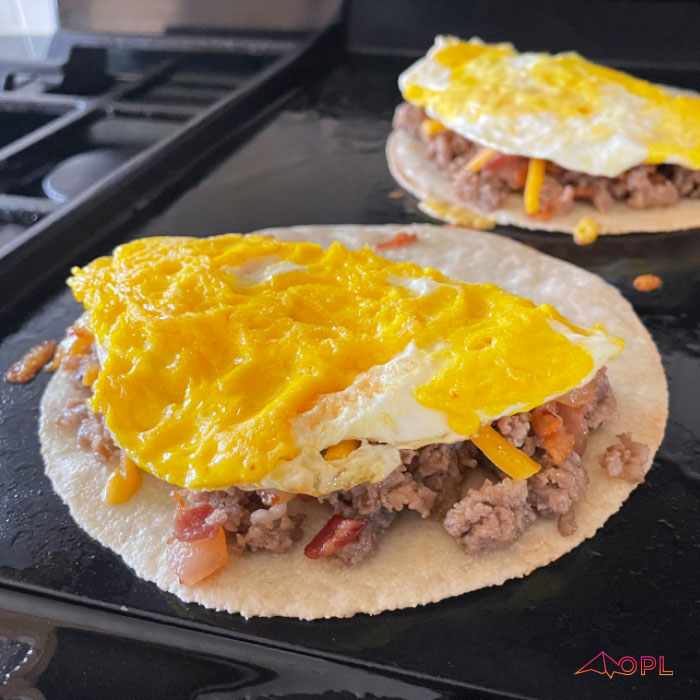 Once you've got the meat and eggs cooked up, it's as simple as stacking your ingredients in your tortilla.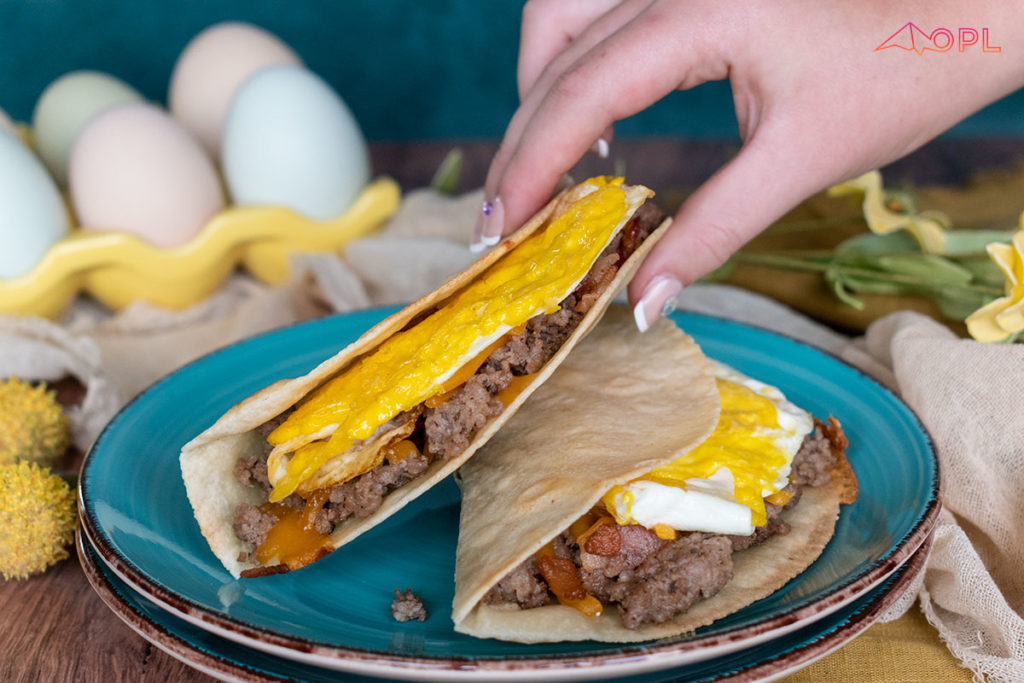 For our family of 5, we need a double batch of this recipe because the boys usually eat 2 or 3. Us girls are fine with just one taco each, it's filling enough.
Breakfast Tacos at Home
Everyone loves tacos! They are filling, flavorful, easy to customize, and come in a variety of shapes and sizes. A breakfast taco is a soft taco that is stuffed with eggs, meat, cheese and salsa wrapped in a warm tortilla. Breakfast tacos are usually served for breakfast because they're simple to prepare and can be eaten while on the go or at work. Make these breakfast tacos at home and save $$$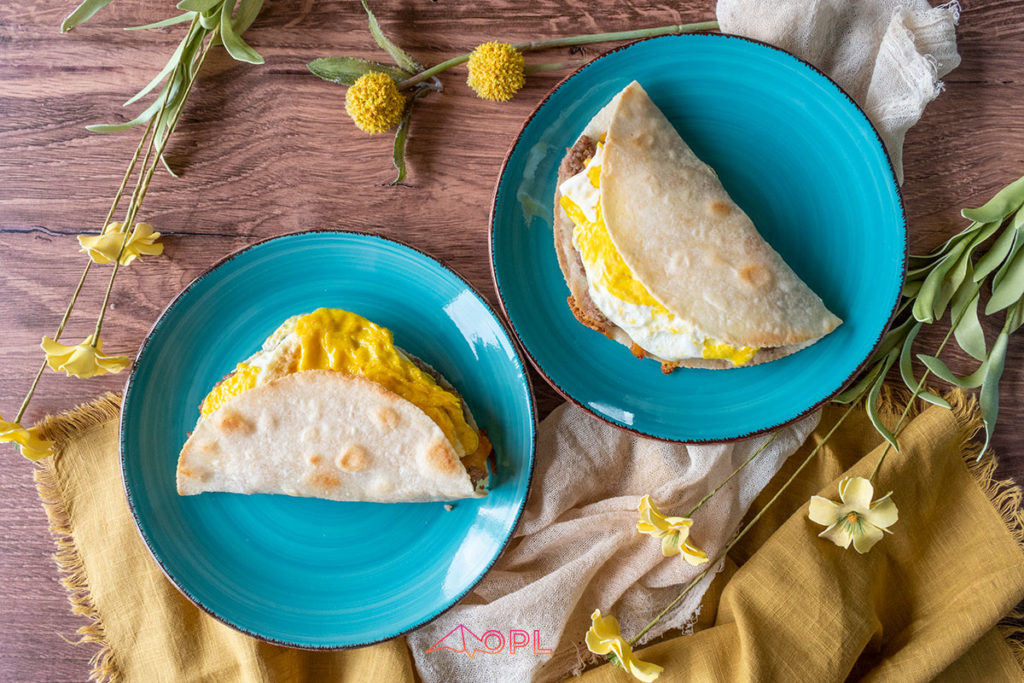 Almond Flour Tortillas
We really like the Siete Almond Flour Tortillas. If you leave them on the skillet too long or at too high of a temp, they brown and crisp up pretty quick, so keep the heat low and work somewhat quickly.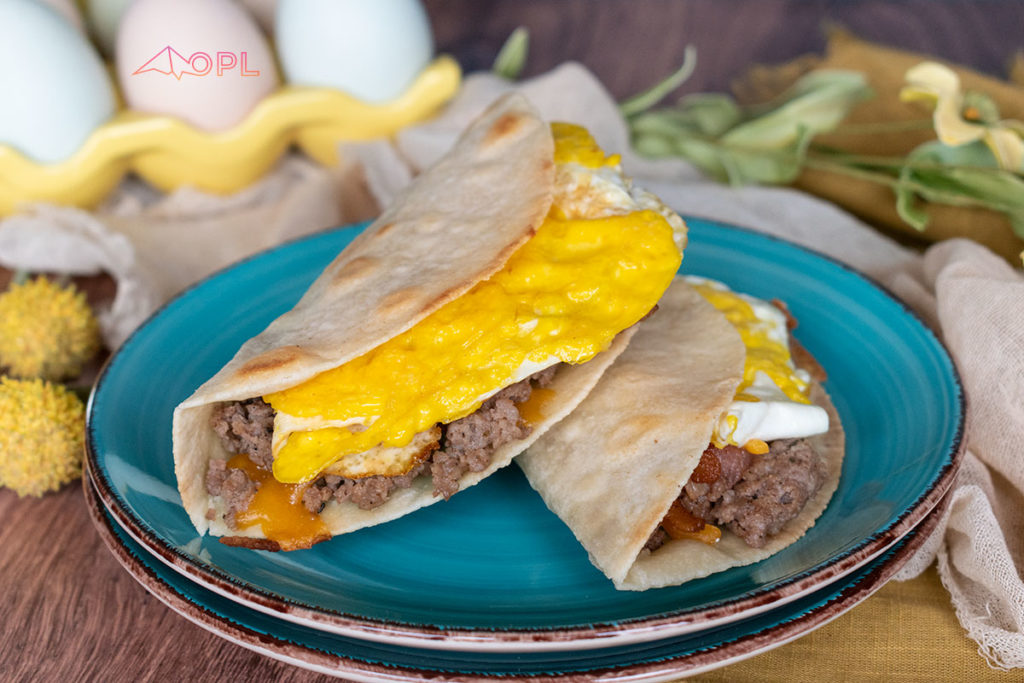 We like to dip ours in sour cream and green chile sauce. So good! They'd also be great topped with salsa and guac.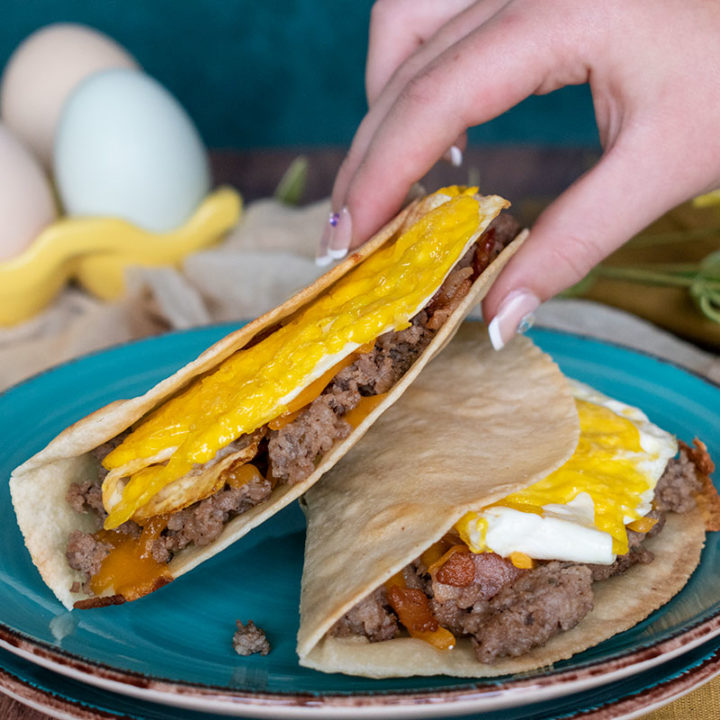 Grain-Free Breakfast Tacos
Ingredients
4 Siete Almond Flour Tortillas
1 1/2 lb Ground Pork Sausage (like Jimmy Dean)
4-6 slices Bacon, uncooked
4 Eggs
Shredded Cheddar Cheese, optional
Instructions
Cut the bacon into little bits (kitchen shears work best) and place them in a small skillet over medium heat. Cook until slightly crispy, stirring occasionally. Remove from skillet with a slotted spoon and set aside.
In the same skillet, add the ground pork sausage and cook until no longer pink, breaking up crumbles with a wooden spoon as it cooks. Remove and set aside.
Crack an egg in the skillet and cook in your desired method (if scrambling, you can cook all 4 eggs at the same time). Repeat until all 4 eggs are cooked. Set aside.
Remove any excess grease from the skillet, leaving a little to cook the tacos.
Turn the heat down to medium-low. Add a tortilla to the skillet, top with 1/4 of the cooked pork, 1/4 of the bacon crumbles, your desired amount of cheese, and 1 egg.
Fold in half and flip over to heat the other side.
Serve warm with a side of guac, salsa, and sour cream (if desired).
Nutrition Information
Yield

4
Serving Size

1 taco
Amount Per Serving
Calories

987
Total Fat

74g
Saturated Fat

24g
Trans Fat

0g
Unsaturated Fat

44g
Cholesterol

367mg
Sodium

2014mg
Carbohydrates

31g
Fiber

2g
Sugar

2g
Protein

49g