Last Updated on August 19, 2021
Cauliflower is kind of like this miracle veggie. You can prepare it so many ways and transform it into things that we would have never imagined 20 years ago. Yet here we are, in 2021, and if you want it, cauliflower can become it.
The first time I attempted to make cauliflower rice at home, I decided I hated cauliflower rice. It was mushy, flavorless, and most decidedly not rice. I gave up on that side dish and just went without any "rice" type dish for many years.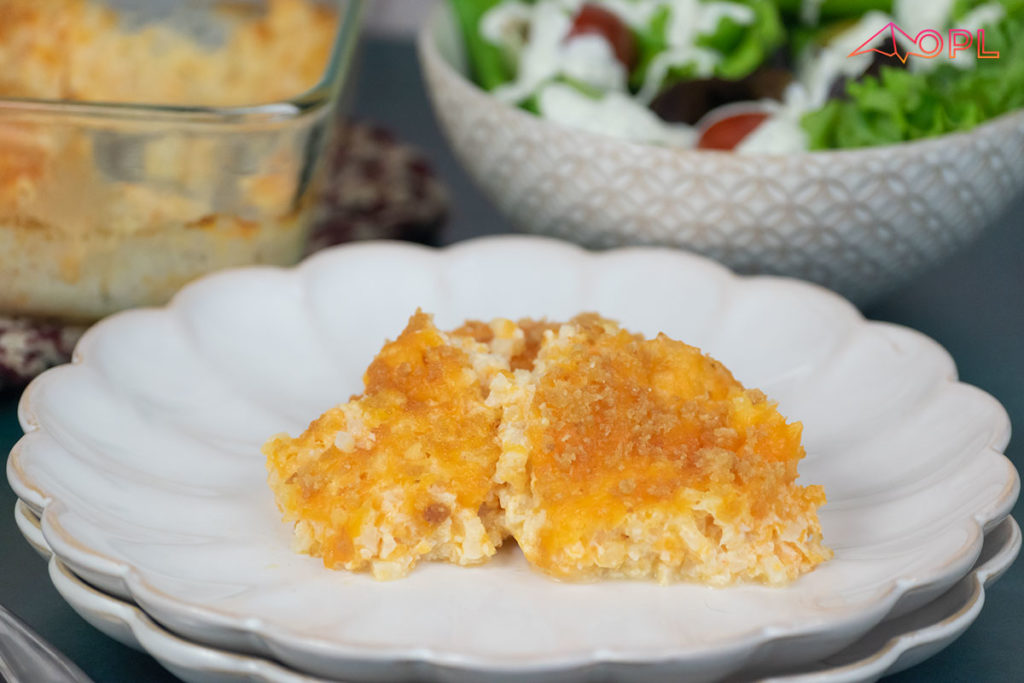 Using Cauliflower
Fast forward, and now every company seems to make frozen cauliflower rice now. I thought I'd give it another shot and it turns out there's a big difference between what I now buy and what I had attempted to make.
The difference is that I was shredding the entire cauliflower head, but these little bags of frozen riced cauliflower is actually just the stems diced up. WORLD of difference! No mushiness, has a bite to it, definitely a decent sub for rice dishes.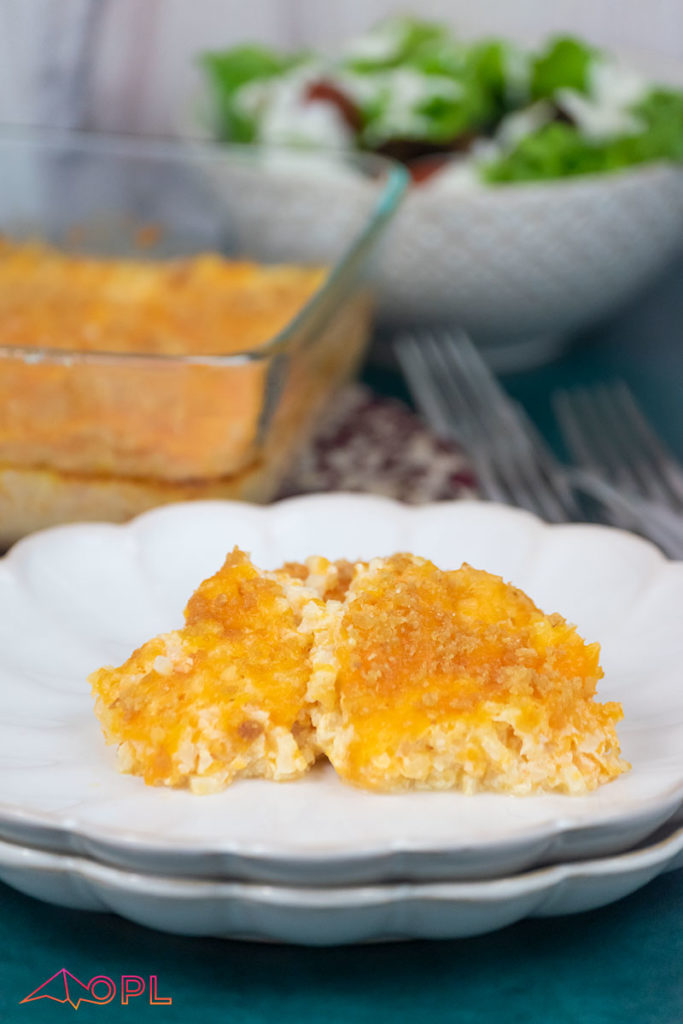 So that's exactly what I suggest you use in this super flavorful cheesy side dish that has become a very fast favorite in our house. We rarely get it onto plates because everyone just grabs a fork and digs right into the casserole dish (heathens, I know).
Added Savory Salt Blend
So what makes this dish so great? The flavor is simple yet full, the texture is spot on, and there is a cheesy, crispy topping that just ties it all together. cardnl's Savor Salt Seasoning Blend is the backbone to the flavor, and our favorite Unseasoned Pork Rind Crumbs add the perfect crunch on top.
---
Give this a try, it will become a favorite in your home as well 🙂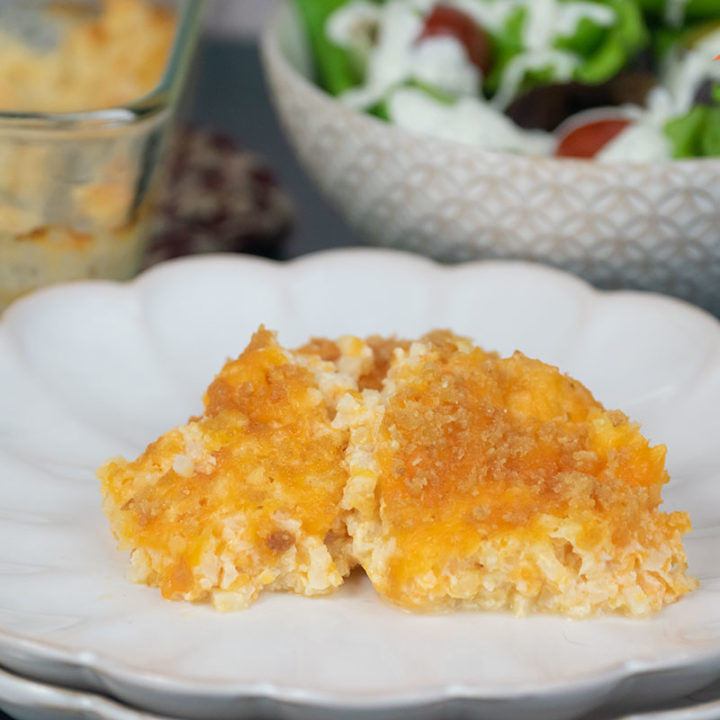 Cauliflower Mac & Cheese Casserole
Ingredients
3oz (6 Tbsp) Heavy Cream
2oz Cream Cheese, softened
1 cup (3oz) Shredded Cheddar Cheese (plus more for topping)
8oz (about 1 1/4 cups) Frozen Cauliflower Rice
Instructions
Mix together heavy cream, cream cheese, egg, and Savory Salt Seasoning Blend with a fork, mashing the cream cheese and whisking to combine. It's okay if there are some lumps.
Stir in the cheese and cauliflower rice until everything is evenly coated and combined. It will be a bit soupy.
Bake at 375°F for 30 minutes (or until the center is barely jiggly when you move the pan back and forth a bit). Top with some extra cheddar and a sprinkling of pork rind crumbs and broil on high for 2 minutes, or until bubbly and browned. Remove from oven.
Cool about 10-15 minutes before eating. You don't have to do this part, but it lets things firm up a bit.
Nutrition Information
Yield

6
Amount Per Serving
Calories

112
Total Fat

9g
Saturated Fat

5g
Trans Fat

0g
Unsaturated Fat

3g
Cholesterol

55mg
Carbohydrates

2g
Net Carbohydrates

1g
Fiber

1g
Sugar

1g
Protein

6g