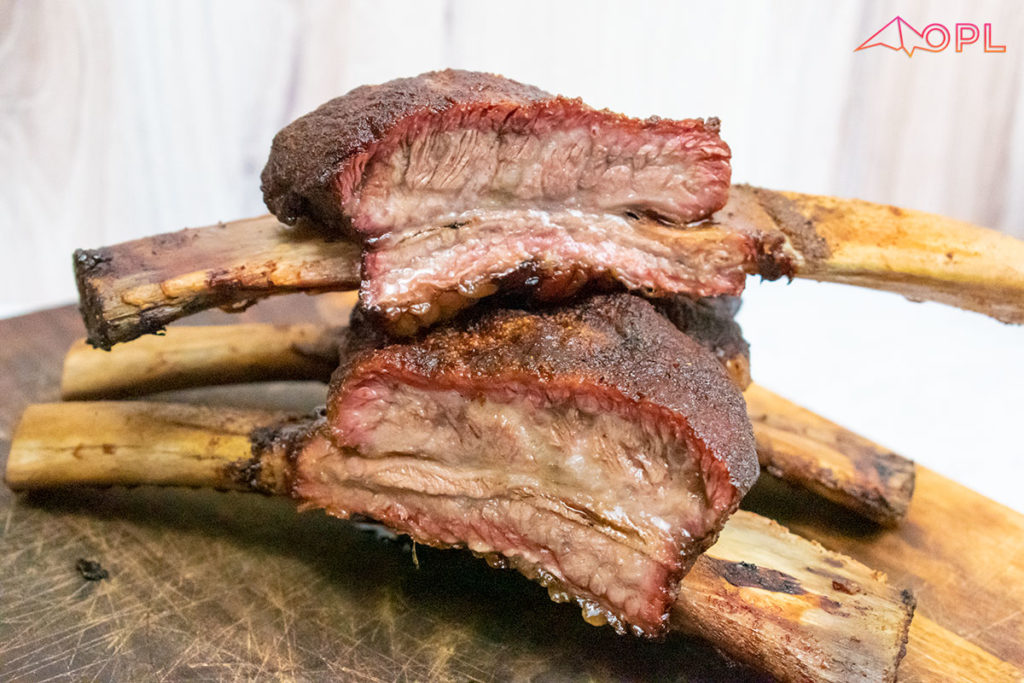 We are big meat eaters in this house. We are steak-a-day kind of people. We have a Traeger smoker and it is running most of the summer and half of the winter. Meat is a big part of our diet.
Back when the world was normal, and conventions and traveling were things we participated in every year, we would find ourselves down in Austin, TX a couple times a year. BBQ in Texas is a big thing, they know how to do it right. We would always go to Terry Blacks BBQ and get the brisket and beef ribs. Favorite part of our trip, for sure. Since we couldn't eat at that restaurant ear-round, we learned how to make those things at home.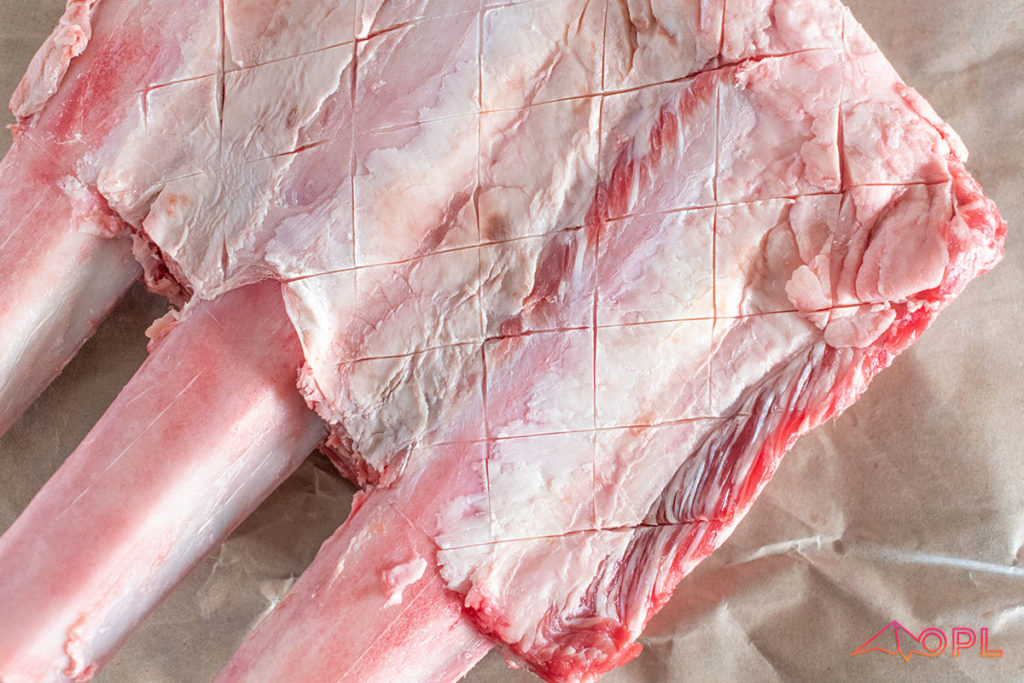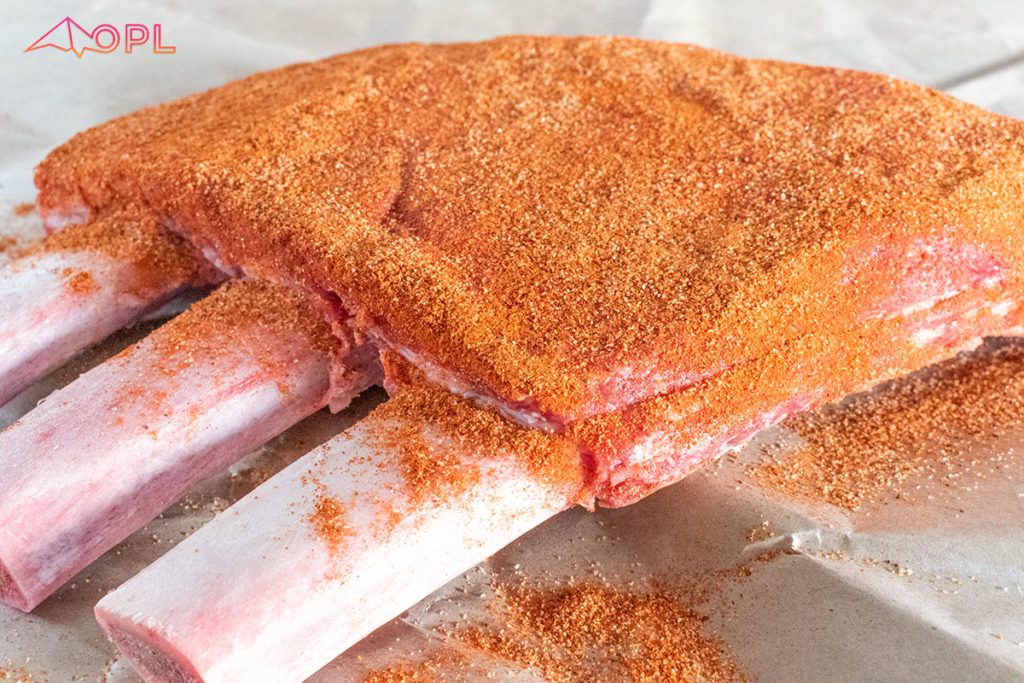 Beef Dry Rub
A big part of getting smoked meat just right is the dry rub. I've been working through different variations of beef dry rubs for a few years now. Some included sweetener, some did not. I found that my favorite blend had no sweetener and had a bit of kick to it (but not too much to make the meat un-enjoyable). That blend is now available at cardnl, along with 4 other spice blends we've worked on perfecting for years.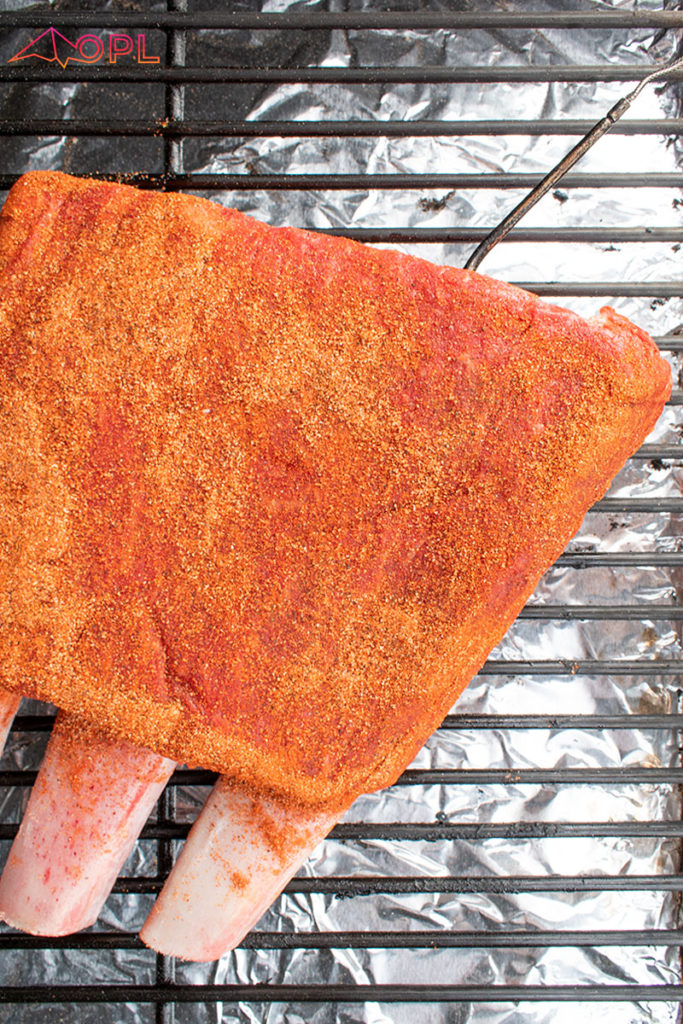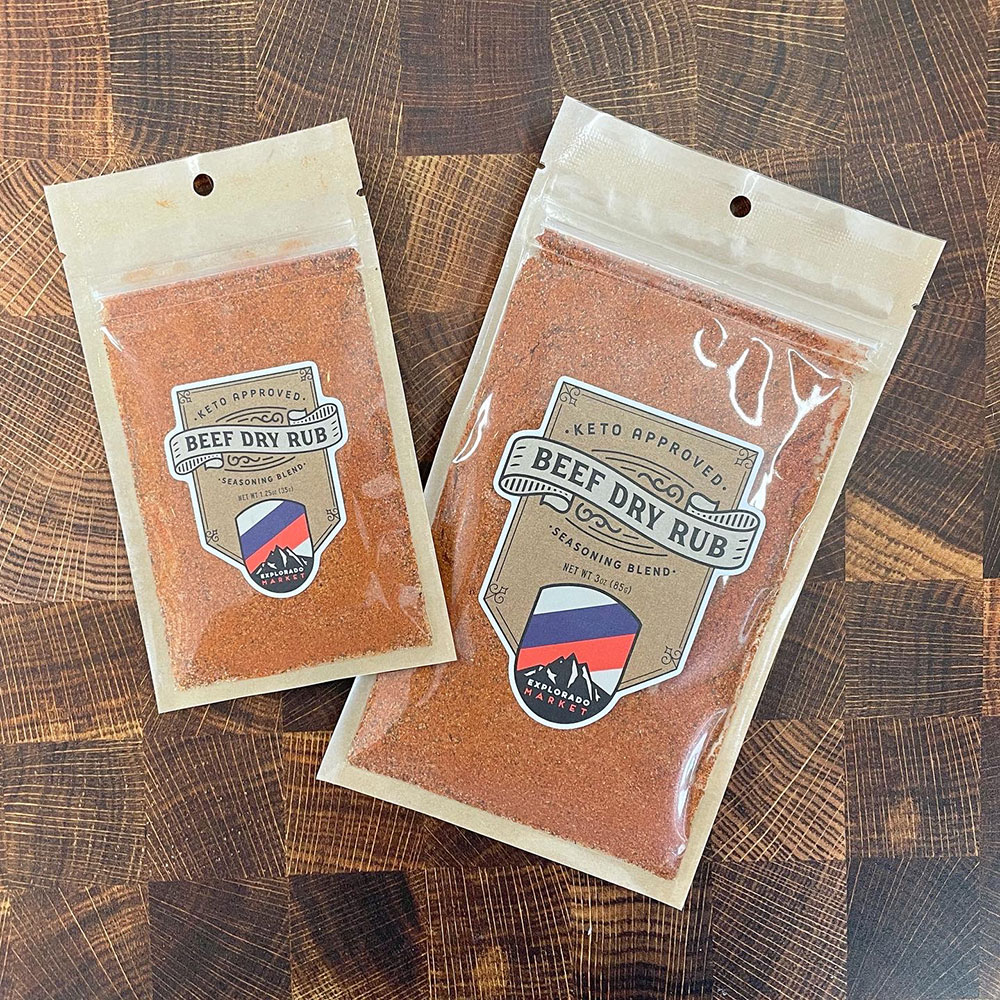 Getting the Temperature Just Right
Another very important element in smoking meat is a temperature probe. Nobody likes overcooked, tough-to-chew meat, and getting the temp just right is key to perfectly cooked meat. When cooking bone-in meats like this rack of short ribs, be careful where you place the temp probe. Not too close to the bone, you want to register the temp of the meat, not the bone.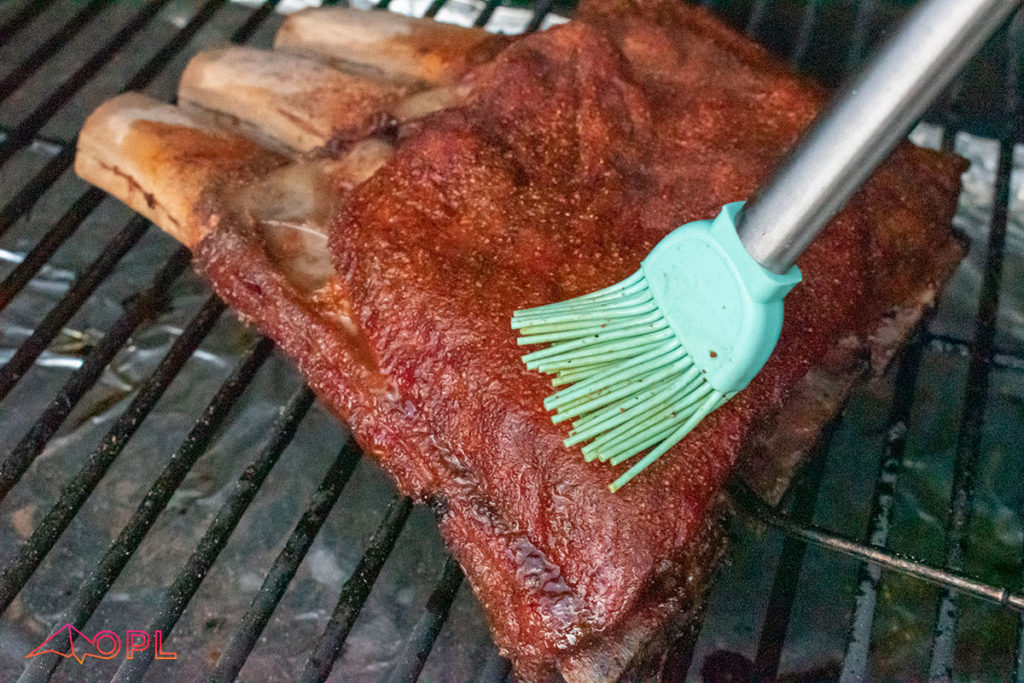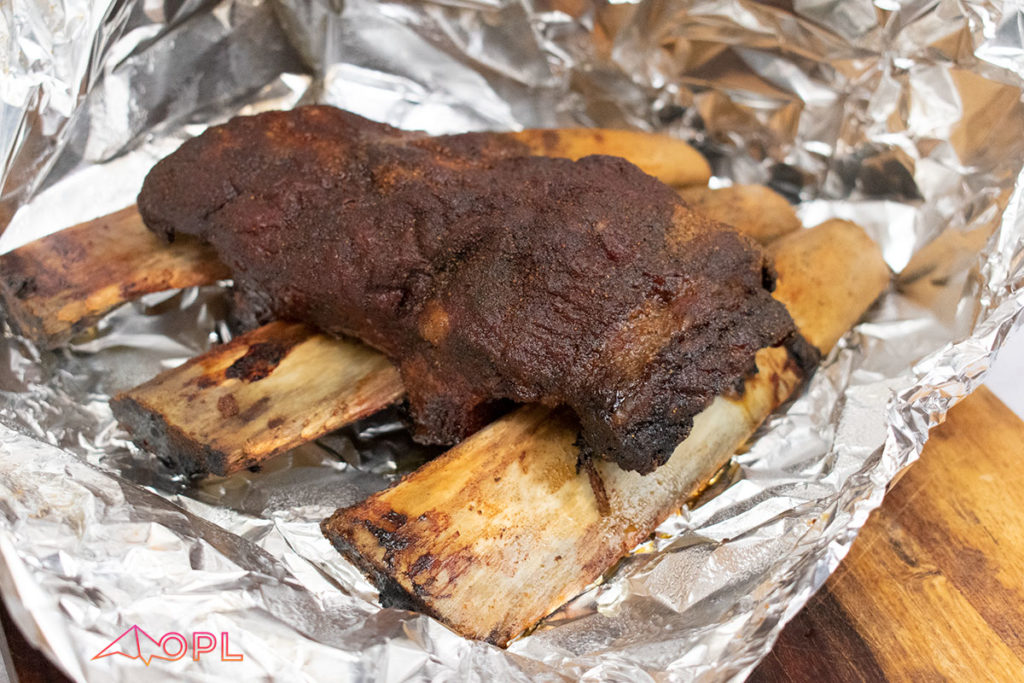 Using Vinegar
Also, since this recipe calls for a dry rub, and no BBQ sauce in the rub or basting, we brush it with a watered down vinegar. This keeps the meat from drying out while also adding some acidity to help break down the tough muscle meat and add a wonderful depth of flavor.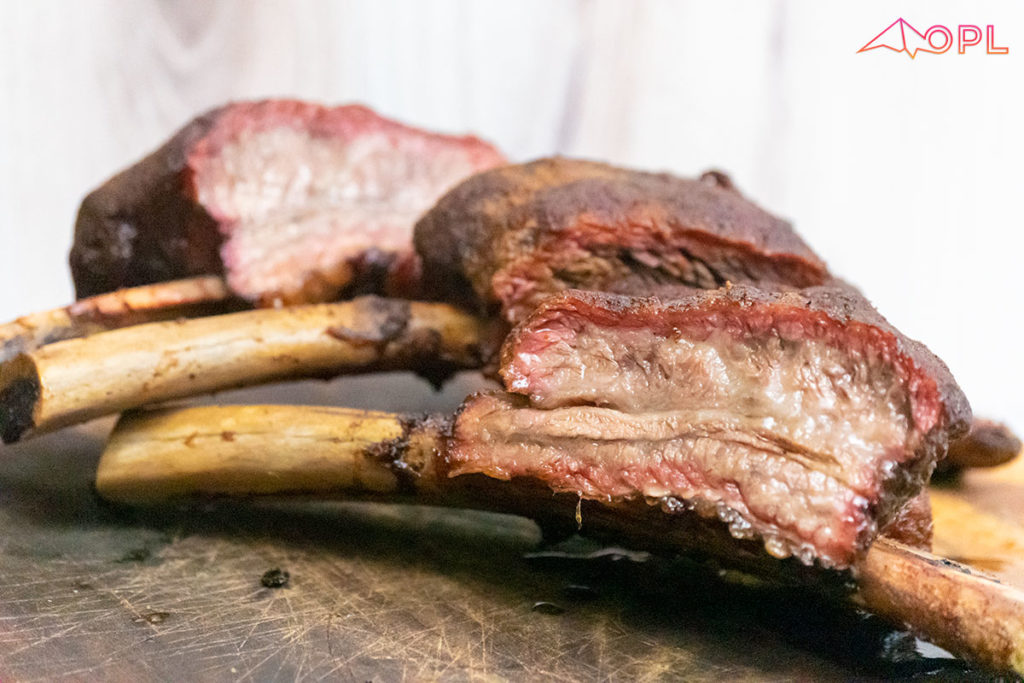 Resting the Meat
And last but absolutely most definitely not least, you MUST rest the meat when you remove it from the smoker. Don't you dare just bite into fresh smoked meat. You need to wrap it tightly in foil to allow the heat to stay trapped inside while the meat relaxes, allowing all that juice and liquid to stay trapped inside and not run right out the second you cut or bite into it. Trust me, this is hugely important and not to be skipped.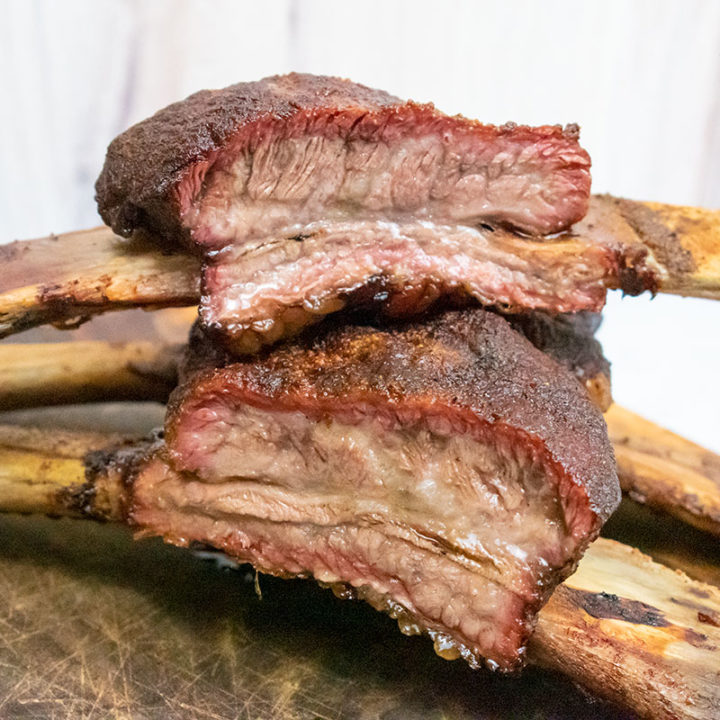 Smoked Bone-In Beef Short Ribs
Ingredients
3 lb Bone-In Beef Short Ribs
1/4 cup White Vinegar
1/2 cup Water
Instructions
Heat smoker to 225°F.
Remove silver skin on the underside of the ribs (if the butcher has not already) and cross-hatch (score) the underside as well.
Coat the top and all sides of the rack of ribs with the Beef Dry Rub Seasoning Blend.
Place ribs in smoker and smoke until internal temp reaches 160°F. Make sure to place the temperature probe between the bones, not to close to them, as that will alter the temp reading.
Once it reaches 160°F, combine water and vinegar and brush (or spray) onto the ribs every hour until the internal temp of the ribs reaches 200-205°F.
Remove ribs from smoker and wrap tightly in tinfoil to rest for 1 hour before eating. We prefer to put the resting ribs in the turned-off oven to protect it from the dog and keep it from cooling down too much.

Nutrition Information
Yield

3
Serving Size

1 rib
Amount Per Serving
Calories

479
Total Fat

35g
Saturated Fat

16g
Trans Fat

2g
Unsaturated Fat

19g
Cholesterol

155mg
Sodium

237mg
Carbohydrates

0g
Fiber

0g
Sugar

0g
Protein

40g