Last Updated on December 4, 2020
Gravy can be an intimidating thing for some people. I was always so afraid to make it and I don't really have any good reason as to why. I realized I needed to get over my unfounded fear so I called in one of my favorite cooks for help: my mother-in-law.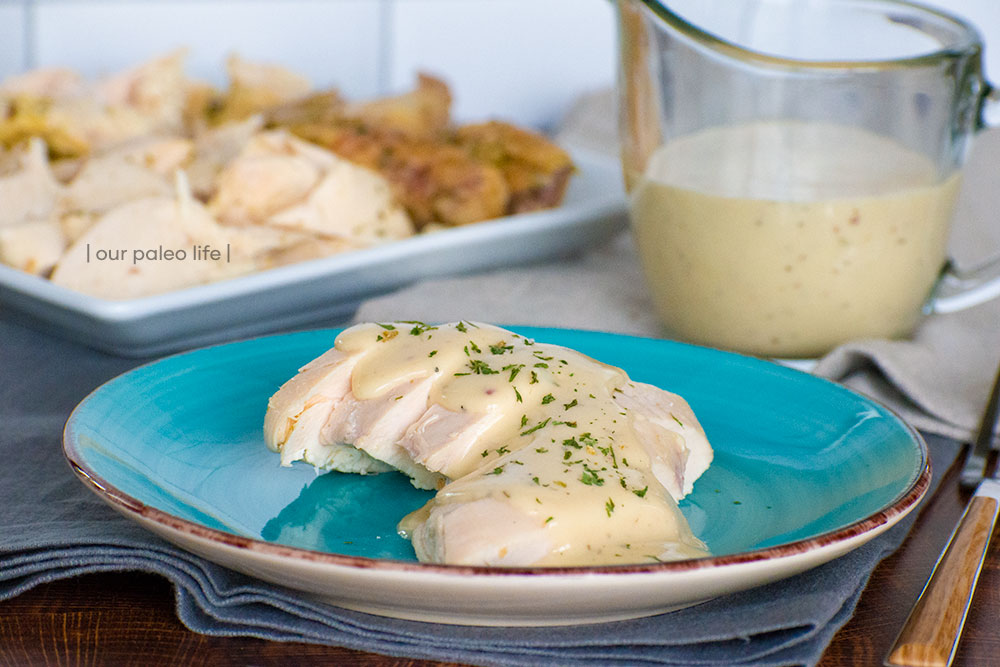 Easy to Make Chicken Gravy Recipe
She walked me through the surprisingly easy process of making a perfect gravy. Who knew it was so simple. Now that I was armed with the basic knowledge, I could make gravy at any time and for any occasion. I always saw it as a Thanksgiving dinner dish, so it seemed like it must be something that required effort and was reserved for "fancy" meals. So wrong.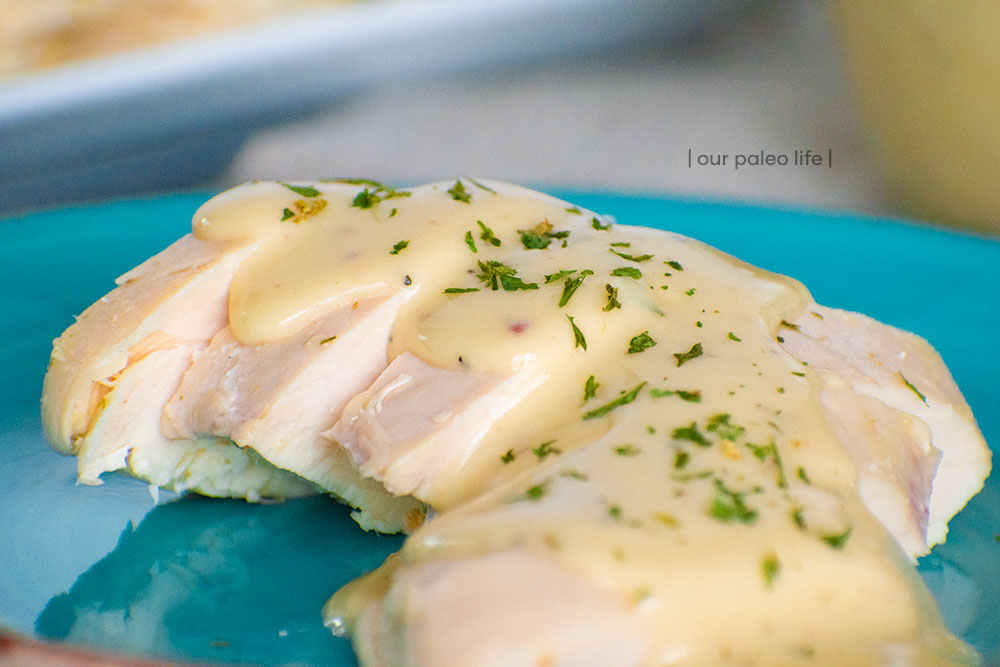 Paleo Chicken Gravy
With some pan drippings and just 3 other ingredients, you can have a perfect and simple gravy that is fit for any weeknight dinner, as well as a massive holiday meal. Once you get the basics, you'll be able to mess around with ratios to get your own perfect gravy, both in consistency and flavor.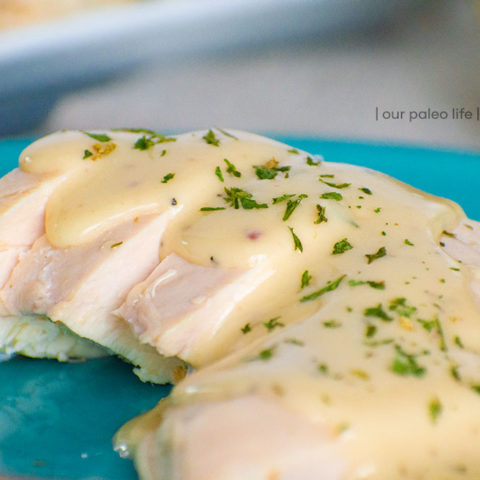 Easy Chicken Gravy
Ingredients
2 tsp Otto's Cassava Flour
1/2 cup Dairy-Free Milk of your choice (or Heavy Cream)*
1/2 cup Chicken Broth
Salt, to taste
Ground Black Pepper, to taste
Instructions
In a small saucepan, add the pan drippings over medium heat.
Add the cassava flour and whisk into the drippings until smooth and thick.
Add in the milk/cream and whisk until smooth and thick.
Pour in the broth, a little a time, whisking between each addition. Continue adding broth until your gravy is slightly thinner than you want it.
Whisk until smooth and let simmer until you've reached your optimal gravy consistency.
NOTE: If you add too much broth and your gravy won't thicken up, add an extra 1/2 tsp of cassava to 1 tsp of milk/cream, whisk until smooth, and whisk into your gravy. Repeat if it still doesn't thicken up to your liking.
Salt and pepper to taste and serve right away.
Leftovers can be stored in the fridge for about a week-ish and reheated as needed (microwave or stovetop).
Notes
* Use heavy cream for a thicker gravy, but only if you tolerate dairy (we do and utilize it in our keto lifestyle)
Nutrition Information
Yield

10
Serving Size

2 Tbsp
Amount Per Serving
Calories

12
Total Fat

0g
Saturated Fat

0g
Trans Fat

0g
Unsaturated Fat

0g
Cholesterol

2mg
Sodium

139mg
Carbohydrates

2g
Fiber

0g
Sugar

0g
Protein

1g
Nutrition is calculated by a third party and may not be 100% accurate