Did you think chia seeds were only for 80's children's toys? I did. I had no idea how good they were for you, what good they do for detoxing your system. Not only that, but they tend to make a really great pudding.
I was perusing the crunchy/granola/hippie section of the grocery store, as I often do, and I came across the refirgerated drink section. Guess what I found? A chia seed drink. Totally piqued my interest and just for the sheer novelty of it, I had to try it. The texture took me completely off guard. It was more like a chunky gel than a drink. It was, well, pudding-link, without the creaminess.
I decided to mix some chia seeds with some chocolate almond milk, figuring it would get all gelatinous like the drink. Score! It totally worked! The first time I made it, the kids weren't too wild about it. Kinda weird and new, I guess. But I didn't give up, and tried again. Now they beg for it. I love when they love the healthy "junk food".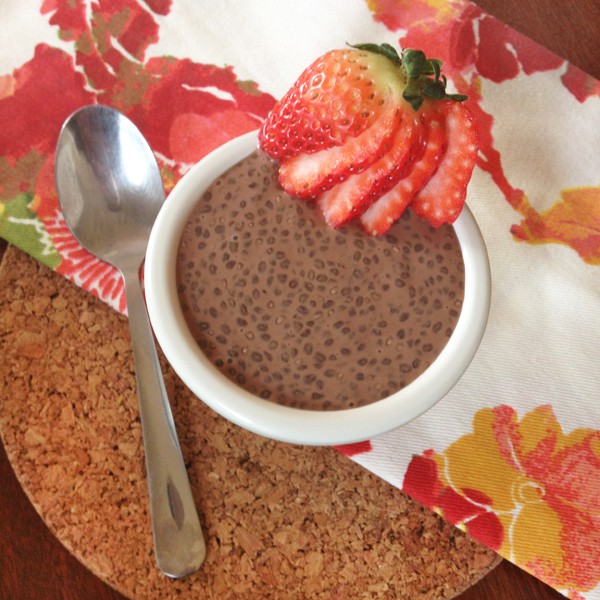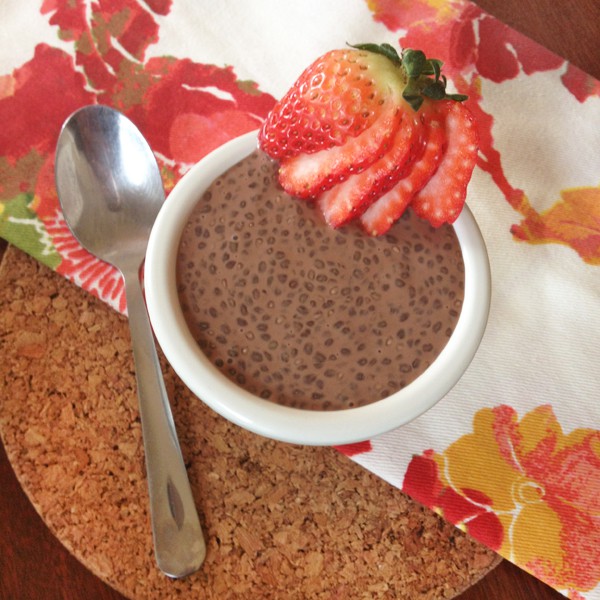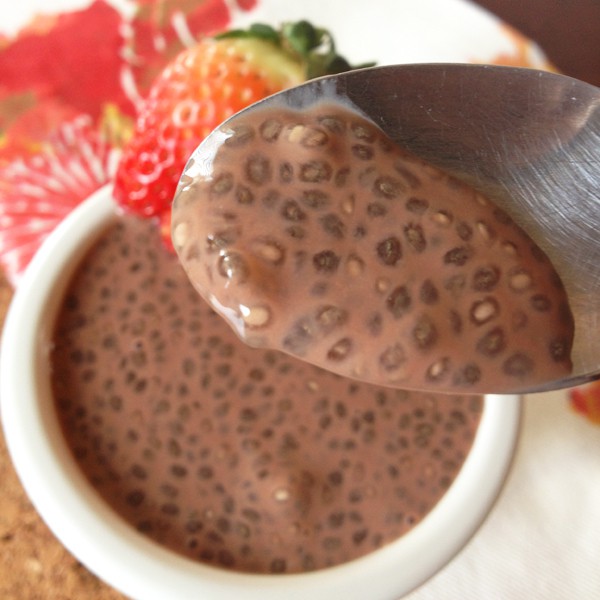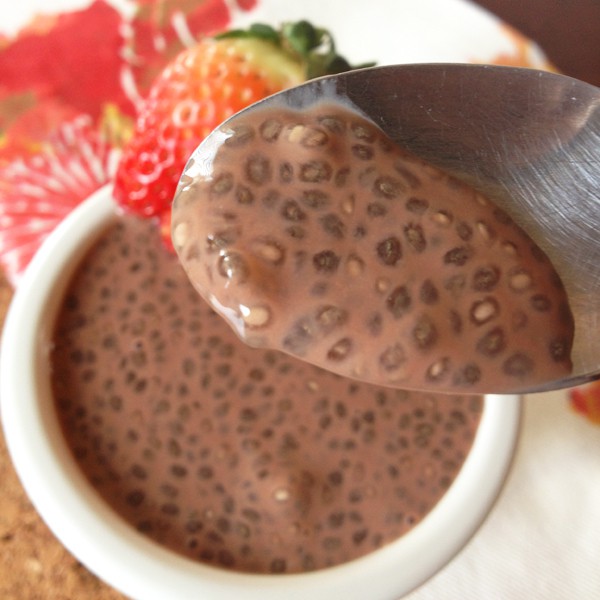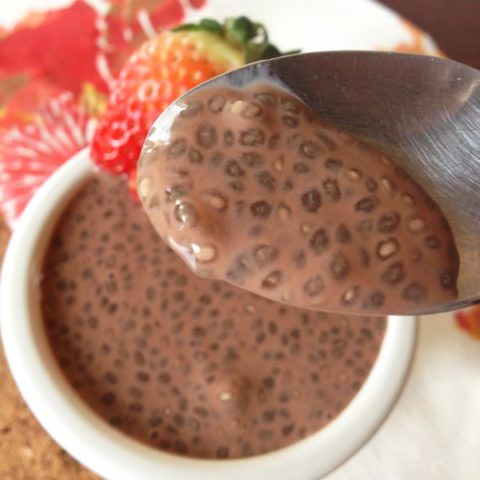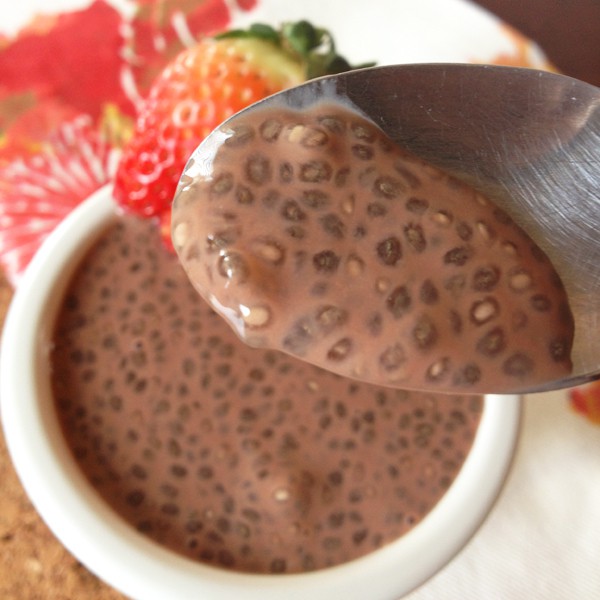 Chocolate Chia Pudding
Prep Time:
1 hour
30 minutes
Total Time:
1 hour
30 minutes
Ingredients
1 cup Chocolate Almond Milk, homemade or store bought (see notes)
1/4 cup Chia Seeds
Splash of Vanilla
Dash of Cinnamon
Instructions
Mix everything together in a bowl, cup, tupperware, whatever. Just make sure you have a lid or cover for it.
Let sit in the refrigerator about 30 minutes, then stir it up, breaking up any chunks.
Put back in the refrigerator and leave for at least an hour more. Sometimes I forget and leave it overnight. Stir again, breaking up any more blobs.
Serve with strawberries (totally optional, but really good).
Notes
Use coconut milk or unsweetened almond milk to make this Whole30 compliant.
Nutrition Information
Yield

2
Amount Per Serving
Calories

125
Total Fat

8g
Unsaturated Fat

0g
Sodium

93mg
Carbohydrates

10g
Fiber

7g
Protein

4g