Last Updated on July 13, 2020
So, yeah, my bad. I have been sort of absent from the whole recipe-making scene lately. I blame Colorado. If I lived somewhere else, I doubt I would be spending as much time outside, but this state is pretty phenomenal and our family has been taking full advantage of that lately. Especially with our new camper. Dude, camping is so much more awesome now. I've got a few pictures I'll be posting from a few of our recent trips, if I can ever get around to editing them. But you're here for recipes, so I'll stop now.
On any given week, you can bet there are about 3-4 bunches of bananas in my grocery cart. They range in color from yellow with a couple brown spots (if I'm lucky to find them that ripe) to mostly yellow/slightly green. This array of ripeness and quantity is bound to get us through the week, with the hopes of a few stragglers at the end of the week that are a bit too ripe, just asking to be baked into some Paleo Banana Bread.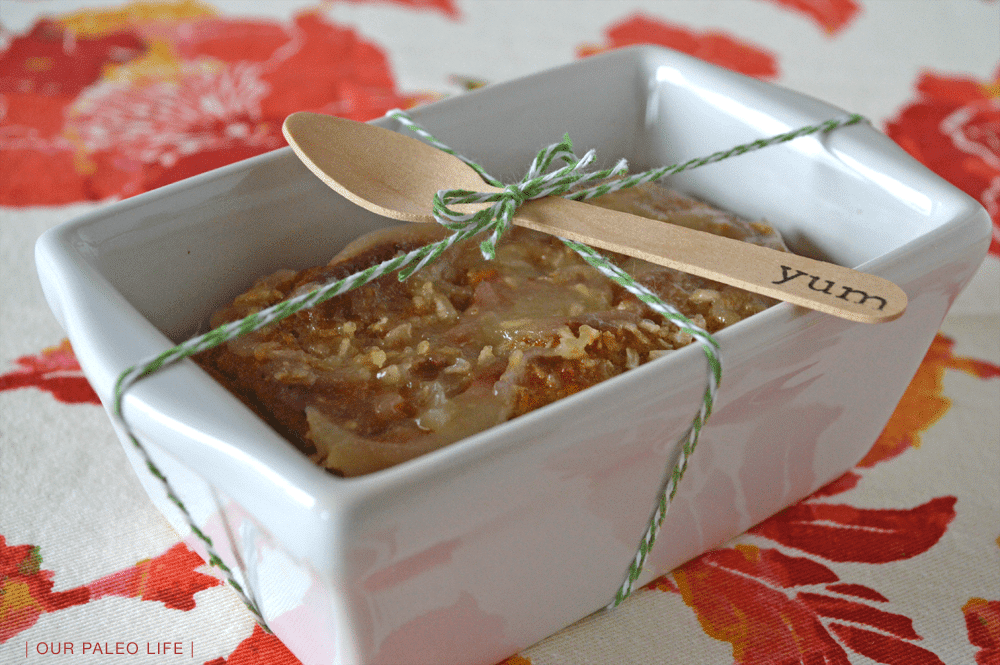 But somehow, even with all those bananas, I rarely have any left to make banana bread. Recently, however, I did and decided to make the most of it. In my pre-paleo existence, I came across a banana bread that incorporated lime and coconut. It was, to say the least, my favorite quick bread of all time. I couldn't get enough of it. Until January 2013, when I swore off grains, dairy, and refined sugar. Bummer.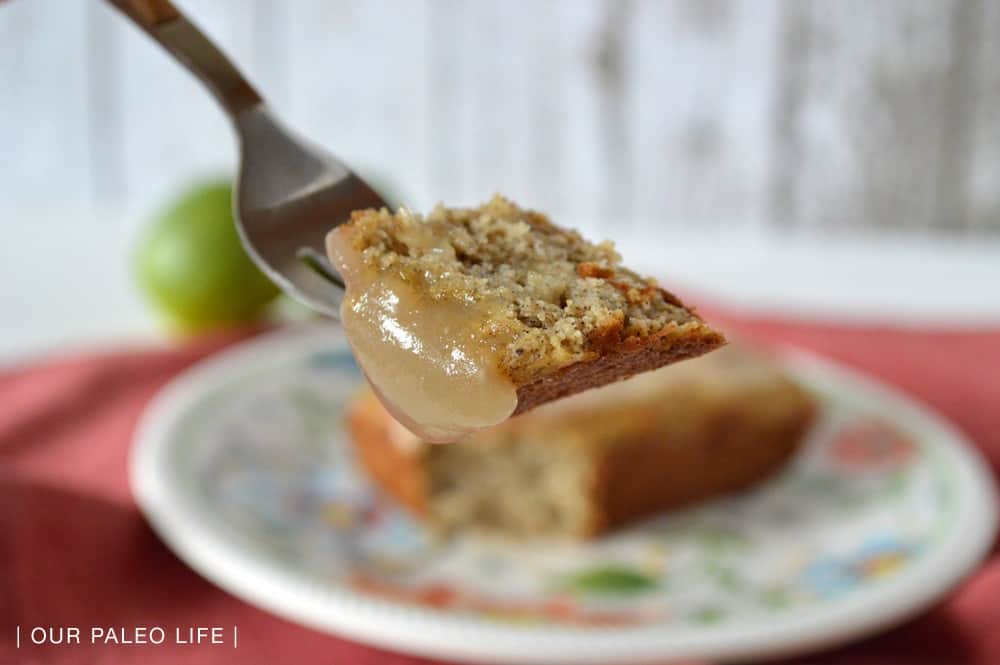 For some reason, it has taken me over a year to realize that I could replicate that banana bread perfection without the grains, sugar, and dairy. I already had the base in the original banana bread recipe, I just had to add the extra flair and it was much easier than I expected. I almost feel like I'm cheating by posting this recipe since it has just minor differences from the banana bread recipe already on my site, but I just can't keep this deliciousness to myself. It wouldn't be fair.
Oh, and I also prefer to make this recipe in mini loaves instead of one big loaf. Personal preference, but they're so cute and perfect for gift giving. Not to mention that it helps with portion control, which is key with something this yummy.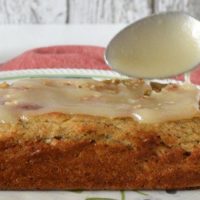 Coconut Lime Banana Bread
Plain ol' Banana Bread is fantastic in it's own right, but add coconut and lime to the mix, and you have a new combo of flavors that blows the 'plain ol' right out of the water. If you've never ventured beyond the bounds of standard banana bread, I suggest you try it now...
Ingredients
Banana Bread
4 Ripe Bananas
4 Eggs
1/2 cup Coconut Butter
4 Tbsp Ghee, or coconut oil, softened
1/2 cup Coconut Flour
1/4 cup Unsweetened Shredded Coconut
1 Tbsp Cinnamon
1 tsp Baking Soda
1 tsp Baking Powder
1 tsp Vanilla Extract
Pinch of Sea Salt
Additional Unsweetened Shredded Coconut for sprinkling on top
Lime Glaze
3 Tbsp Raw Honey
3 Tbsp Coconut Butter, melted
1 1/2 Tbsp Lime Juice, about 1/2 lime
Instructions
Banana Bread
Preheat oven to 350°F.
Line a loaf pan (or 4-6 mini loaf pans, depending on size) with parchment paper, leaving flaps overhanging the edges.
Place all banana bread ingredients (except the shredded coconut) in the Blendtec or other high-powered blender in the order listed. If you don't have a high-powered blender, put in a bowl and use a hand mixer or good, old-fashioned elbow grease.
On the Blendtec, run the "Batter" cycle. Otherwise, blend/mix until well combined.
Stir in the shredded coconut.
Pour batter (it will be thick) into your prepared loaf pan and smooth the top.
Sprinkle a little extra coconut on the top of the loaf/loaves.
Place in the preheated oven and bake for 35-40 minutes. If making mini loaves, bake for 20-30 minutes (will depend on just how "mini" your pans are).
Remove from the oven when a toothpick inserted in the bread comes out clean.
Cool on a cooling rack.
Lime Glaze
While the banana bread is baking, combine all glaze ingredients in a small bowl and combine until evenly blended and smooth.
Drizzle the glaze over the slightly cooled banana bread and let it seep into the nooks and crannies, becoming one with the bread.
Try to let it cool a bit before you slice into it. Enjoy!
This recipe actually bakes up best if you make it in mini loaf pans instead of one regular-sized loaf pan. They will cook through more completely and you'll be less likely to wind up with an uncooked middle. Plus, it's easier to give and share with friends that way.