Last Updated on February 26, 2021
You ever go to a restaurant and order a side salad and the server says "what dressing would you like?" and you act like you've never heard of multiple flavors of dressings before and ask them what's available and they give you a list of like 12 different dressings and then you pretend to think before you say "I'll go with ranch" because that's what you always get and you knew that when you asked the server to waste their breath on you? Yeah, me too.
Make Clean Ranch Dressing at Home
Also, did you know that that commercially-produced ranch dressing (like the one you just asked that server for) is most certainly made with canola oil and sugar? Blech! No thanks. Also, did you know just how incredibly easy it is to make your very own ranch dressing at home. Yeah.
Why should I avoid Canola Oil?
First off, we don't use Canola for anything and here's a few reasons why:
Hydrogenation (trans fat)
Oxidation (free radicals)
Inflammatory (promotes heart disease)
Ranch Dip Seasoning Blend
It's as simple as getting the right blend of spices (got you covered babe) and just 4 more ingredients. Well, just 3 if you want to leave out the vinegar, though I'd highly suggest you leave it in.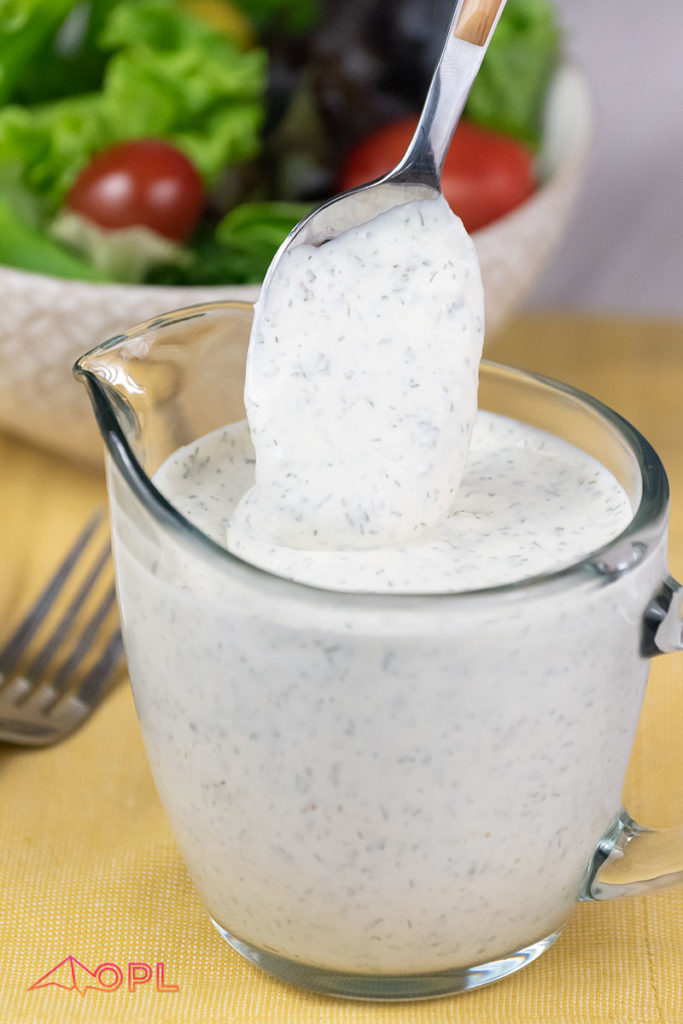 Options for Ranch Dressing
We've recently taken to drizzling it on our skillet potatoes (paleo), and mixing it into the yolky goodness in our deviled eggs. And have you ever had a chicken bacon ranch combo? Ugh, so good!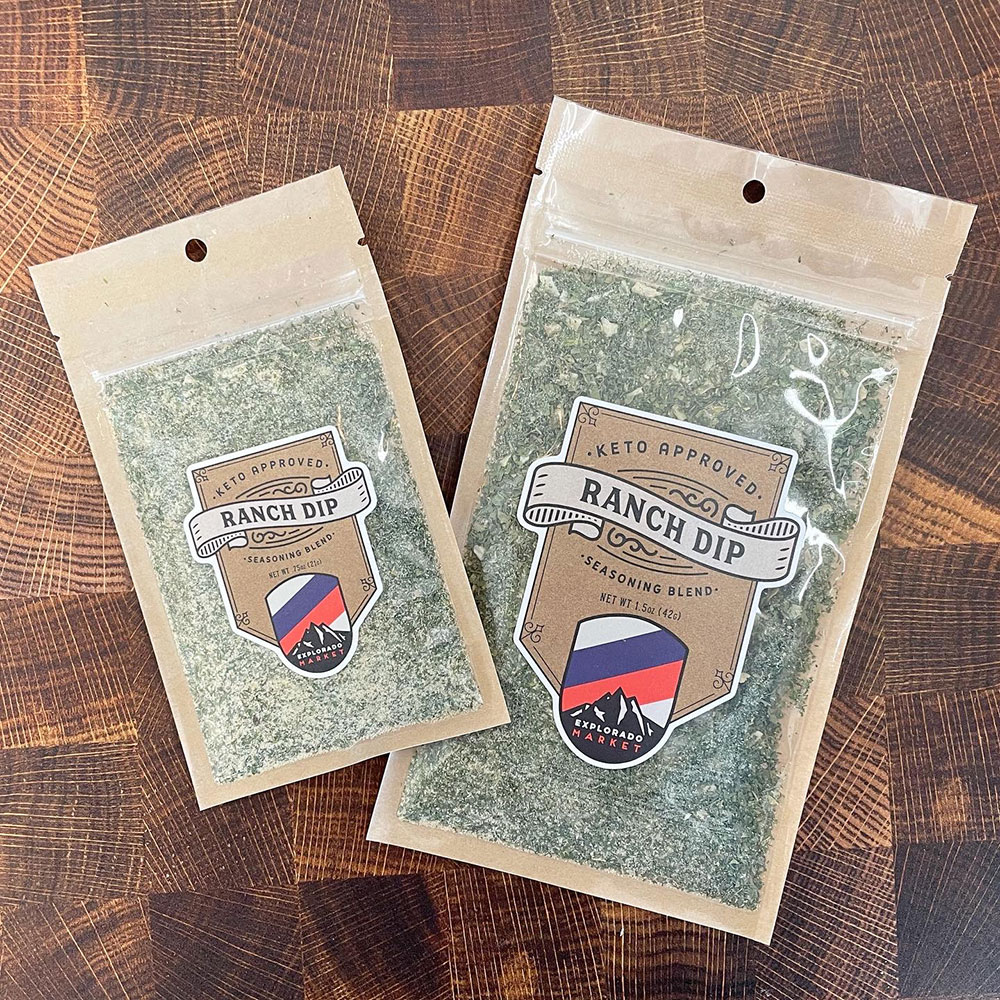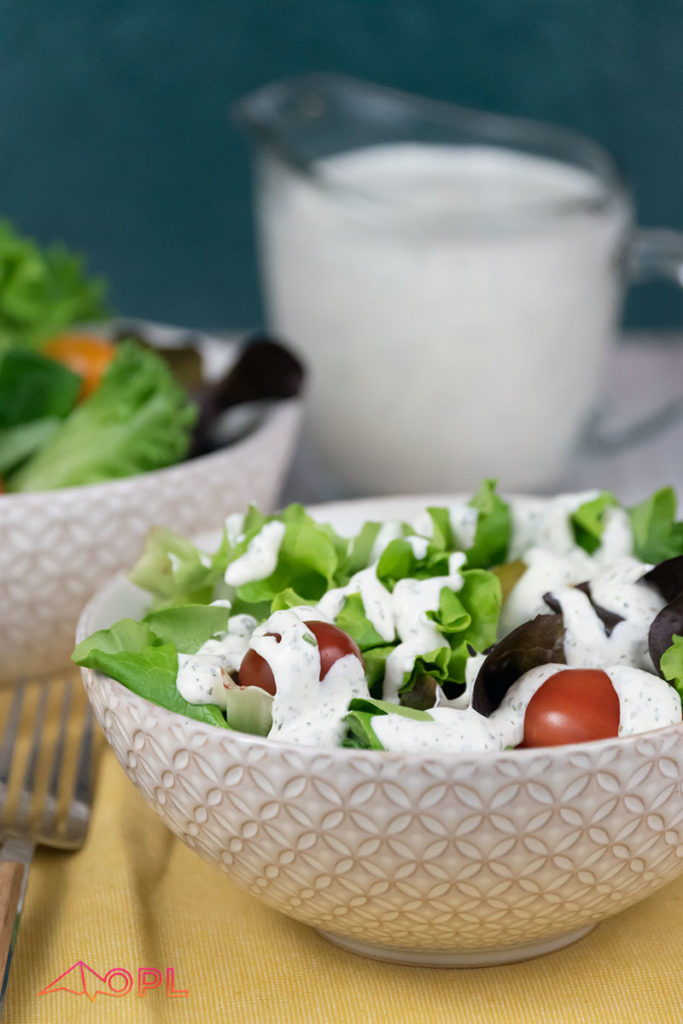 And you know, you could probably smuggle this stuff into the restaurant and save your health a bit (and the server's time). Just don't tell anyone I'm the one that told you to bring your own condiments into the restaurant, mmkay?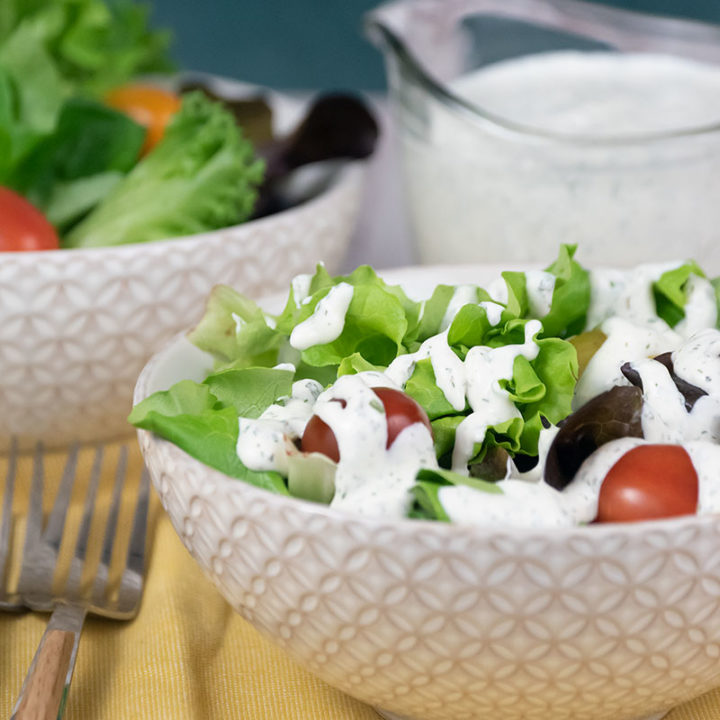 Buttermilk Ranch Dressing
Total Time:
1 hour
5 minutes
Ingredients
1/2 cup (112g) Mayo (no added sugar)
3/4 cup (180g) Sour Cream
3/4 cup (180g) Heavy Cream
2 tsp (10g) Apple Cider Vinegar
Instructions
Combine all ingredients in a medium mixing bowl. Whisk to combine until smooth and there are no lumps remaining.
You can use this right away, but it is best made at least an hour in advance to let the flavors come together more.
Store leftovers in a tightly sealed container (we prefer glass jars) for up to 2 weeks. Stir before using each time for optimal consistency (as it tends to thicken in the refrigerator).
Notes
Add up to 1 more tablespoon of Ranch Dip Seasoning Blend for a stronger flavor. Let the dressing sit for at least an hour before tasting to see if it needs more.
Nutrition Information
Yield

32
Serving Size

1 Tbsp
Amount Per Serving
Calories

10
Total Fat

1.5g
Saturated Fat

0g
Trans Fat

0g
Unsaturated Fat

0g
Cholesterol

2mg
Sodium

50mg
Carbohydrates

0g
Fiber

0g
Sugar

0g
Protein

0g