Our family is kinda in love with the air fryer. We took a long time to jump on beard, but once we did, we just haven't stopped. We have the Instant Pot Omni Plus Air Fryer Toaster Oven. Because it's more than just an air fryer, we use it every day, multiple times a day. Highly recommend.
Healthy Air Fryer Food
There are 2 main things we use it for: our daily steaks and fried chicken (in any form: nuggets, strips, wings, drumsticks…). Of course we also toast up some bread to hold our egg salad, reheat anything and everything, but steak and chicken are our jam.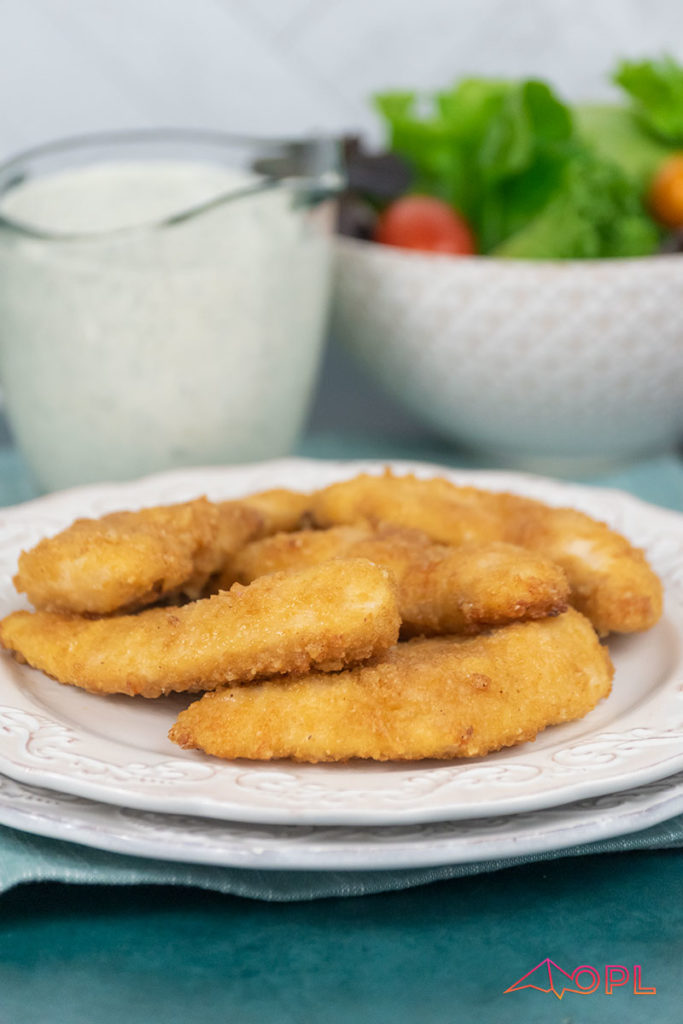 Easy Chicken Tenders
When we're wanting something a little crispier than the ever-so-quick-and-easy Pan-Fried Chicken Tenders, this is our go-to backup. Comes together just as easy and has the perfect blend of salty garlicky goodness.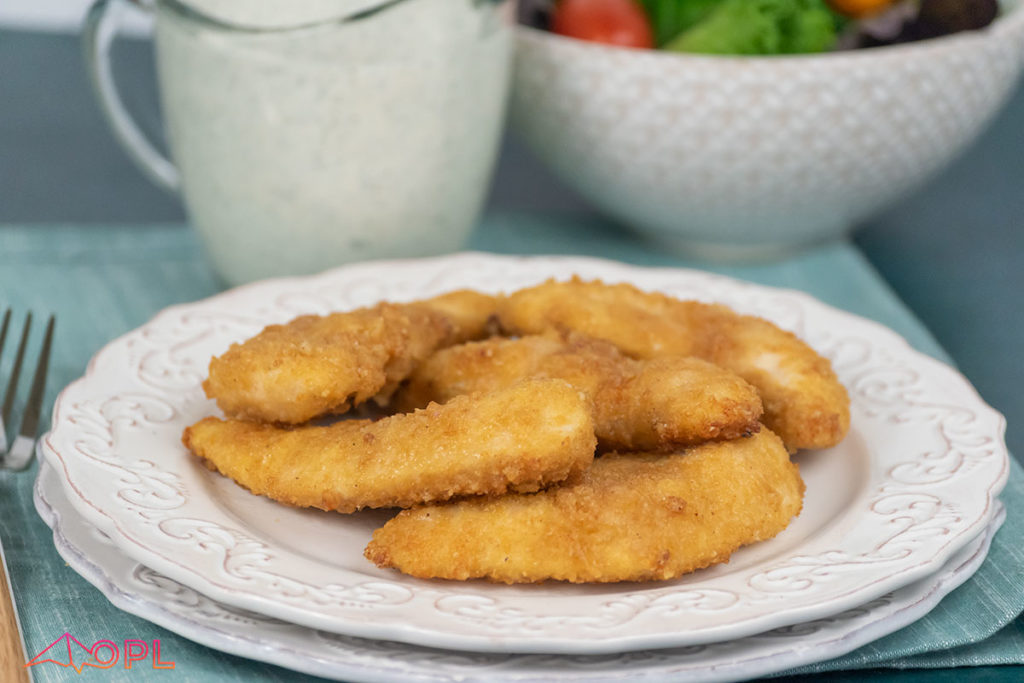 We bounce back and forth between dipping these in Buttermilk Ranch Dressing or Honey Mustard Dip. Both are basic and easy, though the honey mustard definitely has a higher carb count, choose wisely.
Savory Salt Seasoning Blend
Get the perfect flavor using the Savory Salt Seasoning Blend from cardnl.
---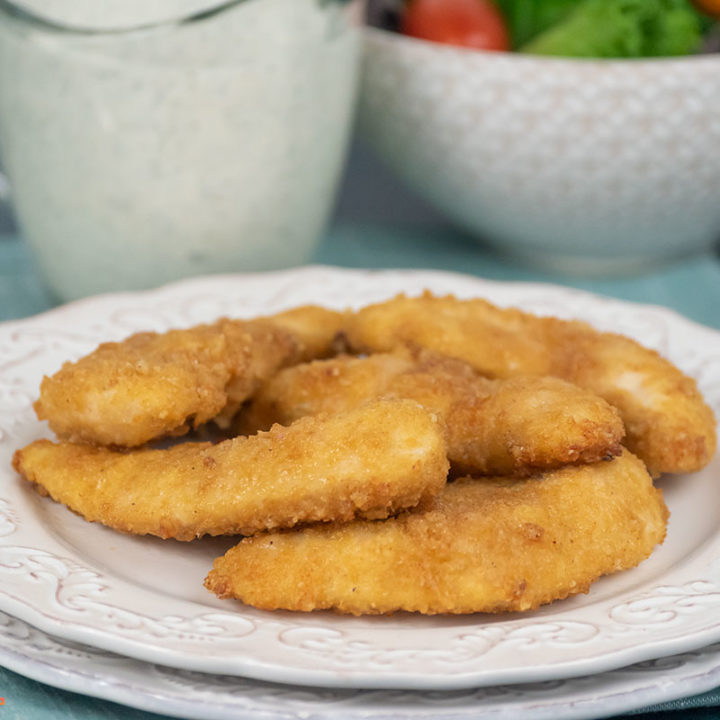 Air-Fried Chicken Tenders (low-carb)
Ingredients
1 lb Chicken Tenders
1/4 cup Heavy Cream
Avocado Oil Spray
Serving Suggestion
Buttermilk Ranch Dressing
Instructions
Rinse chicken tenders under cold water and pat dry.
In a shallow bowl, whisk together the egg and cream. Set aside.
In another shallow bowl, stir together the pork rind crumbs and Savory Salt Seasoning Blend. Set aside.
Spray the air fryer basket with a light coating of avocado oil and set aside.
Dip chicken tender entirely in the cream/egg mixture, gently shake off excess, then press into the pork rind crumb mixture, coating all sides evenly. Place in the air fryer basket.
Repeat until all chicken tenders are coated.
Cook in the air fryer at 390°F for 8 minutes (turning once if you want, I rarely do).
Serve hot with a side of your preferred dip/dressing.
Leftovers can be stored in the fridge for up to a week and reheated in the air fryer at 390°F for about 4 minutes.
Nutrition Information
Yield

5
Serving Size

2 chicken tenders
Amount Per Serving
Calories

365
Total Fat

25g
Saturated Fat

7g
Trans Fat

0g
Unsaturated Fat

12g
Cholesterol

105mg
Carbohydrates

0g
Fiber

0g
Sugar

0g
Protein

33g