Easy to make and a delicious taste, add these chocolate covered strawberries to your dessert schedule. Sugar free & Keto approved!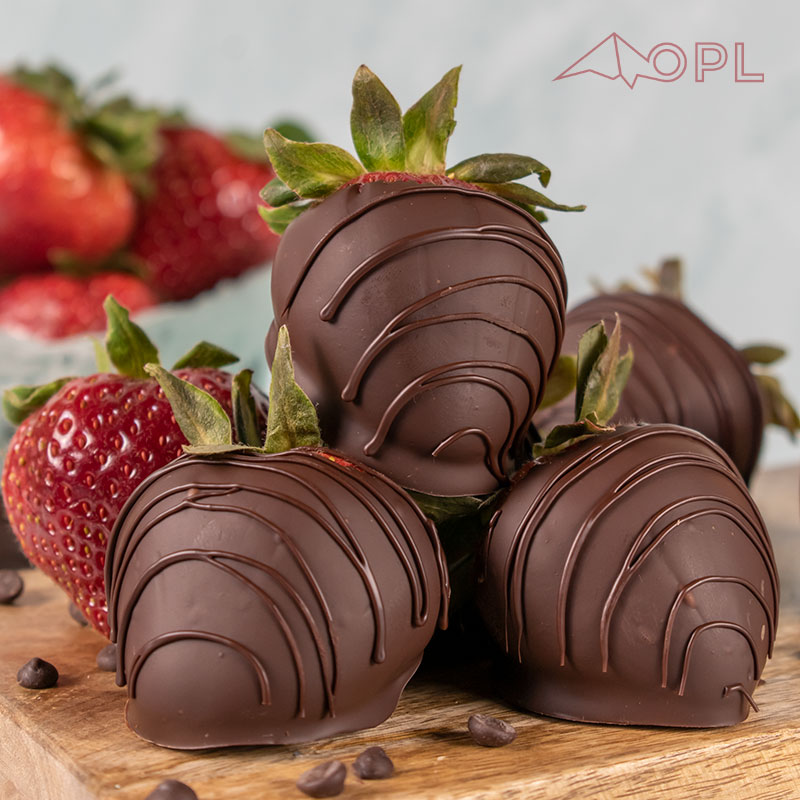 Sugar Free Chocolate Covered Strawberries
Let the natural sweetness of the strawberries take the lead. With one ingredient and a little know-how you can make a really delicious dessert in no time.
Why are Strawberries Keto Approved?
Strawberries are a keto-friendly fruit that can even be enjoyed by people with diabetes. They are low in sugar and high in fiber, which makes them a great snack for people on the keto diet.
Despite being low in calories, strawberries are surprisingly satiating thanks to their fiber content. This same fiber also helps keep the net carb count low.
Strawberries are rich in vitamin C and other antioxidants. It's possible that you may reduce the risk of serious disease by proper nutrition (including strawberries).
Strawberries are a good source of:
Magnesium
Phosphorous
Calcium
Potassium
Folate
Vitamin K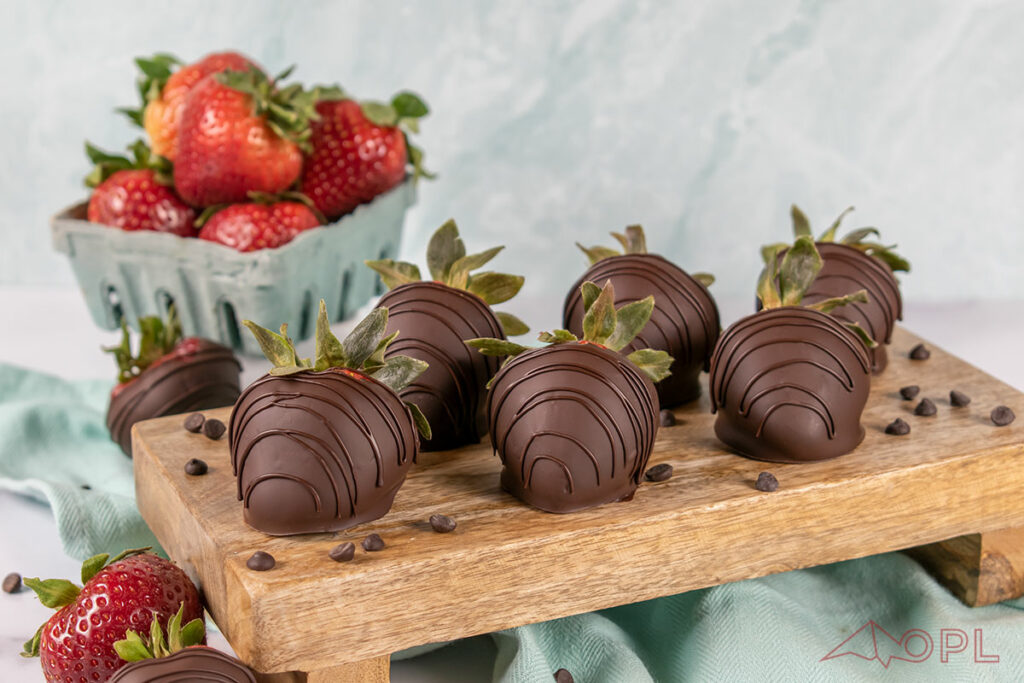 Are there benefits to eating dark chocolate?
It's possible dark chocolate may aid in reducing heart disease risk
Dark chocolate may improve blood flow and lower blood pressure
Dark chocolate is a good source of antioxidants
Dark chocolate has been shown to raise HDL (you want high HDL)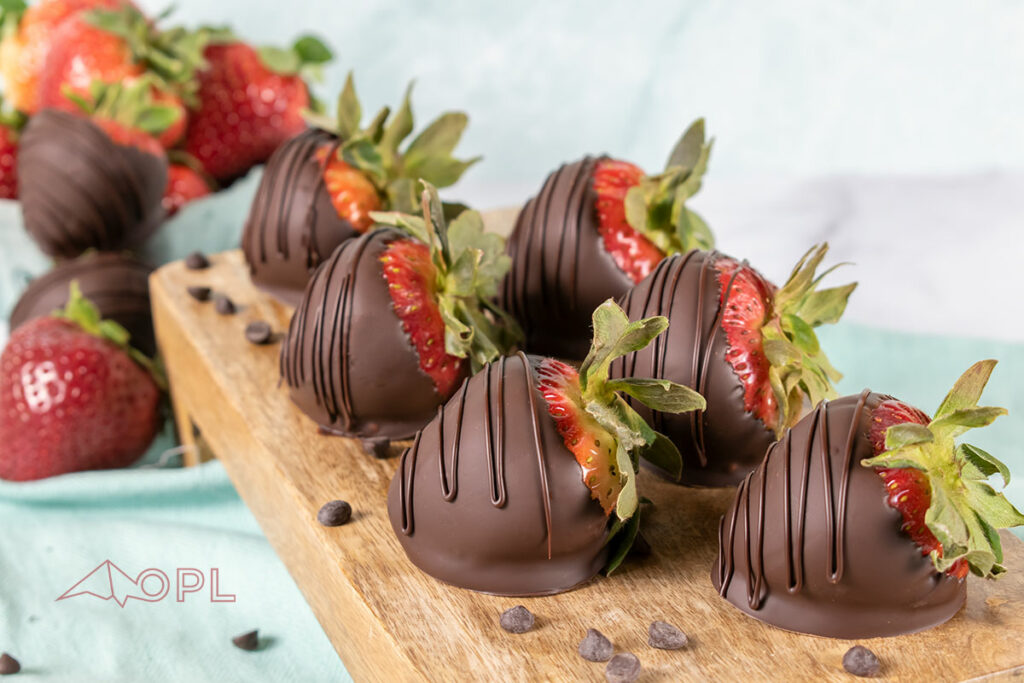 Simple Ingredients for sugar free chocolate covered Strawberries
10 Strawberries (large, pretty ones are best)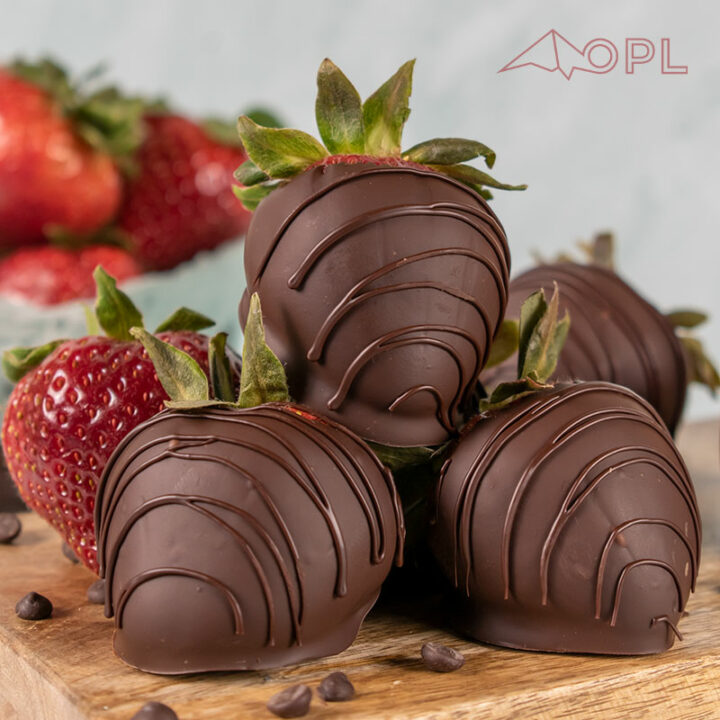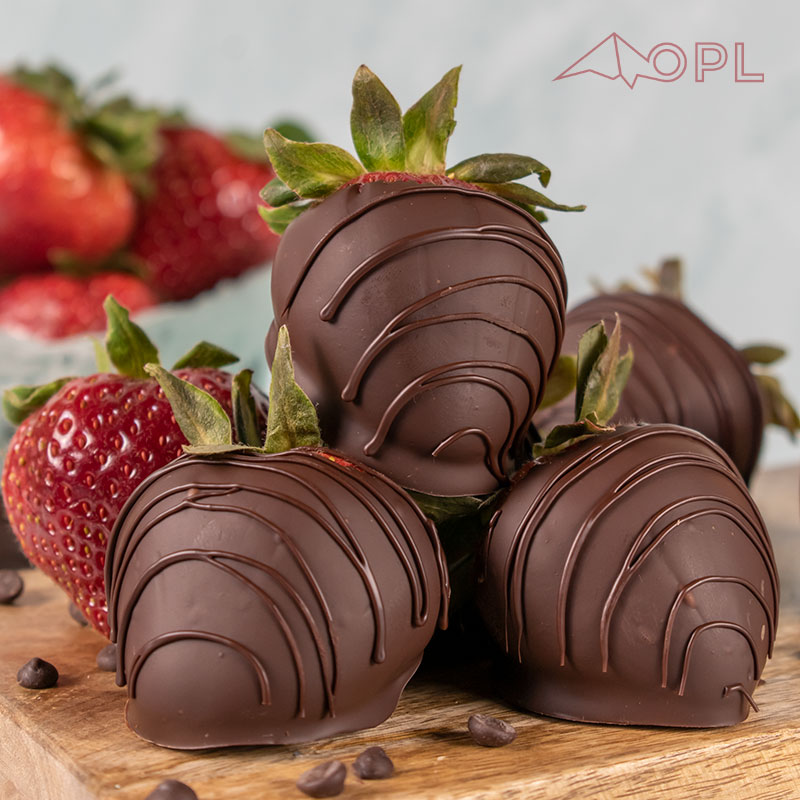 Sugar-Free Chocolate Covered Strawberries
Chilling Time:
20 minutes
Ingredients
10 Strawberries (large, pretty ones are best)
Instructions
Line a small baking sheet or cutting board with parchment paper, plastic wrap, or foil. Set aside.
Place the chocolate chips in a small drinking glass (not plastic) and microwave on HIGH in 30 second intervals, stirring well between each one, until fully melted. This should take about 90 seconds total (maybe an extra 15 to malet the last few chips).
Gently holding the leaves out of the way, dip the strawberries, one at a time, in the melted chocolate and place on the lined board. Repeat until all strawberries are dipped. Placee in the fridge to hardeen the chocolate for about 20 minutes.
While the strawberries are chilling, pour the remaining melted chocolate into a plastic baggie. Twist the top shut so there is no air and snip a small bit off the corner.
Drizzle the chocolate on the chilled strawberries. Chill a few minutes more.
Keep strawberries in the fridge in a tightly sealed container lined with a paper towel for up to a week.