These little pancakes are SO GOOD – and they're Keto (hard to believe). This recipe uses a bake mix from cardnl. Will NOT raise your blood sugar or take you out of ketosis.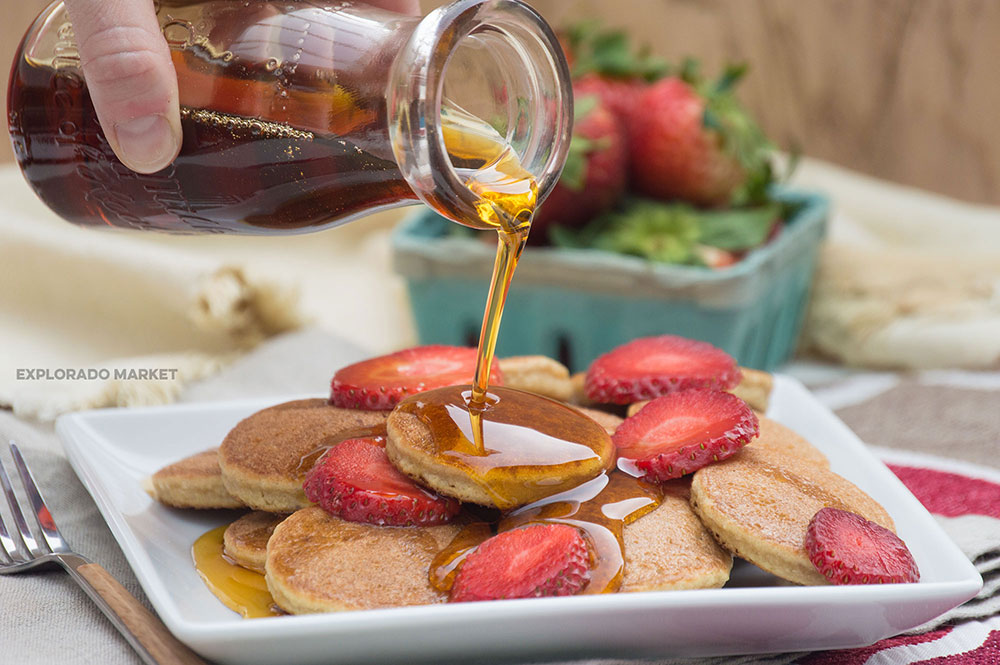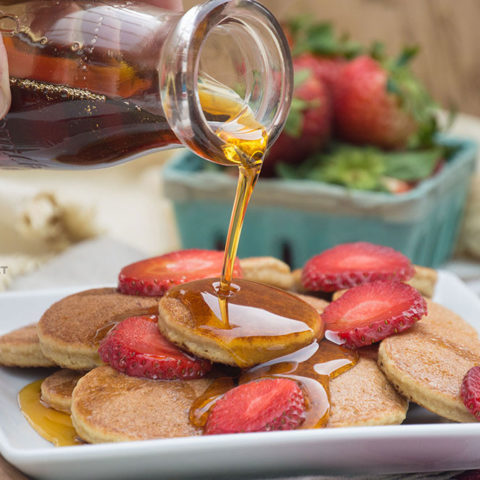 Silver Dollar Pancakes
Ingredients
1 1/2 cups Explorado Market Sweet Keto Baking Mix
2 Eggs
2-4 Tbsp Milk of Choice (see notes)
1 tsp Vanilla Extract, optional
Instructions
Combine baking mix, eggs, vanilla, and 2 tablespoons of milk in a mixing bowl. Mix together (with a fork, spatula, spoon, anything really) until smooth and pourable but still thick.The batter should be able to hold it's shape when placed on a hot skillet and not be so runny that it flattens out. If needed add milk 1 tablespoon at a time to get desired consistency (amount will vary depending on egg size).
Heat a non-stick skillet of medium-low heat. Scoop tablespoon sized dollops of batter onto the heated skillet, about 1-2" apart. Let cook about 1-2 minutes before gently flipping. You will not see bubbles on the surface like traditional pancakes.
Cook on the other side another 1-2 minutes before removing from the skillet. Both sides should be smooth and golden brown (if not, they didn't cook long enough or the skillet is not hot enough).
Although these are best enjoyed right away, they can be refrigerated for up to a week and reheated in the microwave.
Notes
Nutrition Facts are based on Milkadamia (our preferred non-dairy milk of choice). Your macros may differ slightly if you use a different milk.
Nutrition Information:
Yield:

20 pancakes
Serving Size:

4 pancakes
Amount Per Serving:
Calories:

160
Total Fat:

13g
Carbohydrates:

11g
Net Carbohydrates:

3g
Fiber:

1g
Sugar:

2g
Sugar Alcohols:

7g
Protein:

6g
Nutrition is calculated by a third party and may not be 100% accurate