Recipe Macros
Tracking your macros is important while trying to remain in Ketosis. Here they are for one serving of this recipe.
Icons do not reflect ingredients.
I made some brownies the other day and they were delicious! However, I feel that chocolate is incomplete without peanut butter. I know peanuts are totally not paleo, so you could certainly use almond butter in place of peanut butter here, but I have yet to make that jump. I am quite content in my peanut butter bubble.
I am trying not to flood the site with nothing but dessert recipes, because this stuff really should be eaten in moderation, but I'm having some serious sweet cravings lately so it's been hard. Not to mention that work has consumed most of my days so I have had very little time to get new recipes on the site, and for that I apologize. Hopefully that will change soon. So in the meantime, make some brownies, slather some peanut butter frosting on them, and don't feel too guilty about it.
PS: If you're making this frosting for a pan of brownies, I would suggest you cut it in half. A full batch of frosting would be enough to cover two pans of brownies, unless you like a LOT of frosting…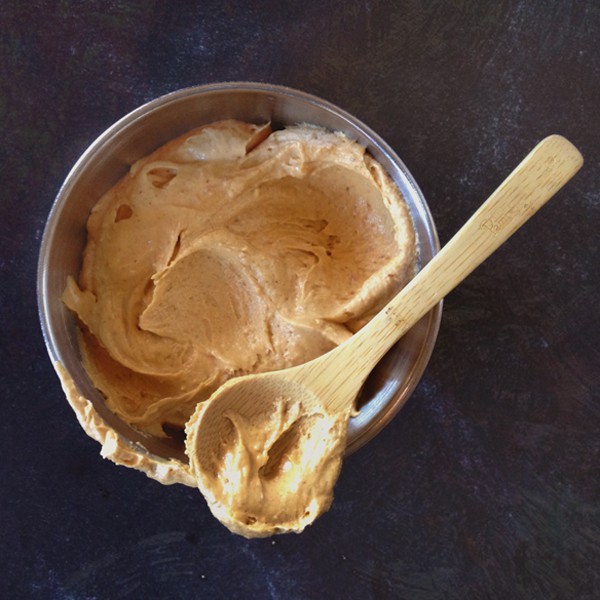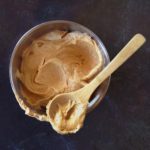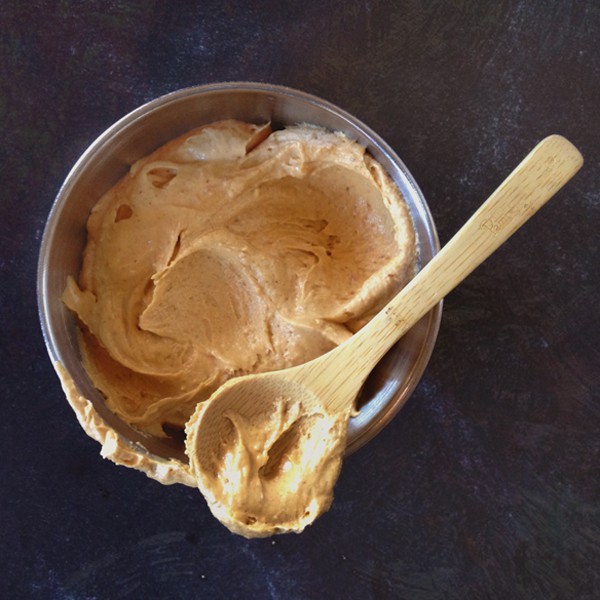 Peanut Butter Frosting
Print
Instructions
Beat palm shortening and peanut butter on high speed until creamy and smooth.

Add honey, vanilla, and salt.

Beat on medium speed for about 45 seconds to combine.

Scrape down the sides of the bowl and continue beating on high speed until the frosting is thick and fluffy, about 3-4 minutes.

You can use right away, or place in the refrigerator for about an hour to let it firm up. The refrigeration step may be necessary if you are in a high-humidity climate (I am not).

Serving options: frost cupcakes, cakes, or brownies; eat by the spoonful (seriously)
Recipe Notes
Recipe adapted from: http://theartistsplate.wordpress.com/2013/02/26/spectacular-dark-chocolate-cake-with-peanut-butter-frosting/
Nutrition Facts
Peanut Butter Frosting
Amount Per Serving (1 Tbsp)
Calories 118
Calories from Fat 90
% Daily Value*
Total Fat 10g 15%
Sodium 49mg 2%
Potassium 54mg 2%
Total Carbohydrates 5g 2%
Protein 2g 4%
* Percent Daily Values are based on a 2000 calorie diet.