Skirt steak is one of those cuts that turn out pretty bad if not cooked and cut just right. Although it's not a lean cut of beef, it can turn out rubbery and tough if overcooked, which is easy to do.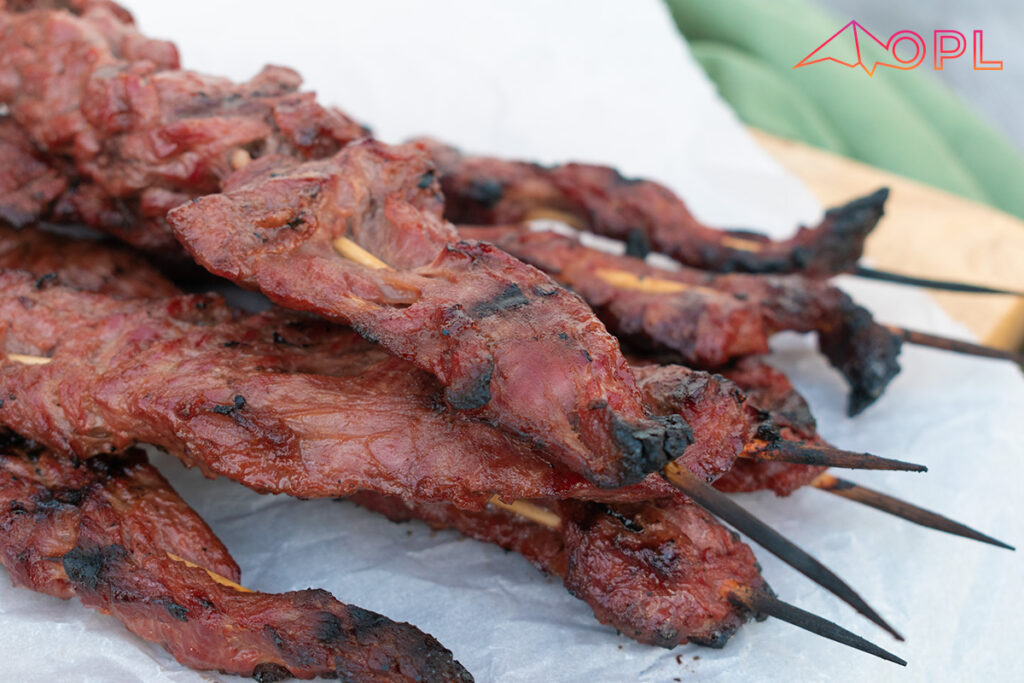 What's the difference between flank and skirt steak?
A flank steak cut is typically more tender than skirt steak.
Skirt steak has a more robust "beefy" flavor than flank steak.
Skirt steak contains more dense muscle by volume than flank steak.
Skirt steak is best rare or medium rare or slow cooked via smoking method.
Both flank and skirt steaks are best when marinated.
How to Cut Skirt Steak?
The first trick to getting this cut of beef to be tender is to cut against the grain. This gives you shorter strands of muscle meat separated by strands of fat. Much easier to chew, thereby much easier to enjoy.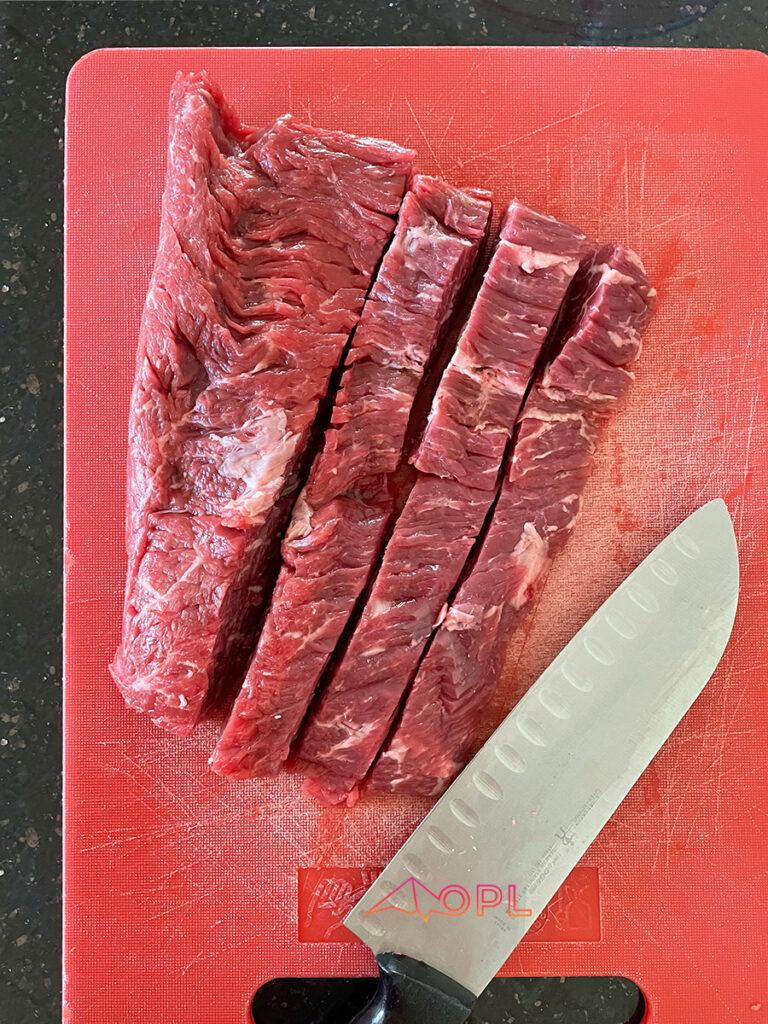 How to Cook Flank Steak
Second, don't overcook it. Of course, this one is less easy to accomplish. Skirt steak is usually used in fajitas, and if you've ever had a chewy, rubbery steak fajita, it was likely cooked too hot for too long. Although I'm a fan of cast iron, I prefer not to cook my skirt steak on it for fear of a piece of meat that takes 20 minute to gnaw on.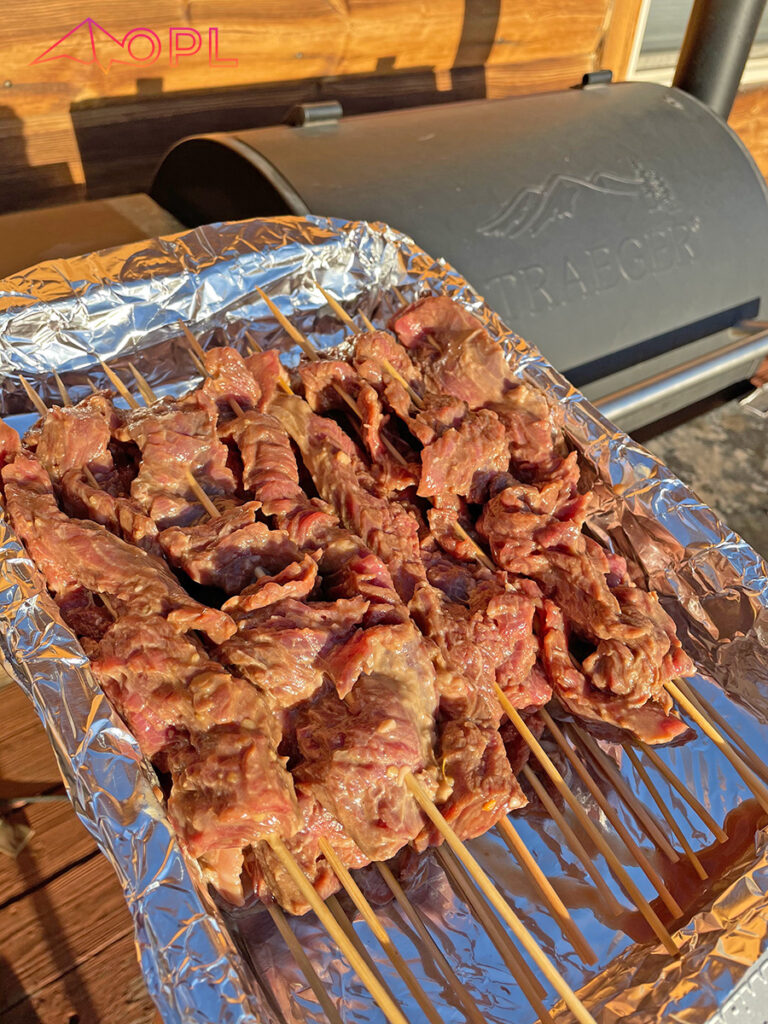 My preferred skirt steak method? The smoker. More specifically, a Traeger, simply for ease of use. I can set the temps I need, it stays in that range, and I don't have to worry about overcooking the meat when it's a slower cook.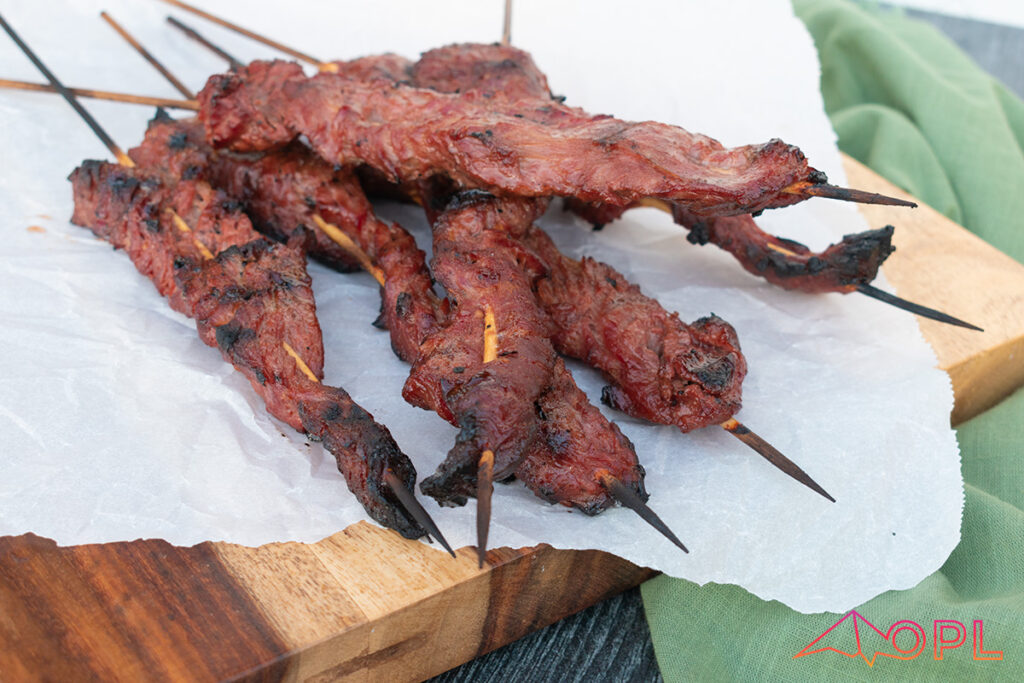 Skewer Sticks
For these skewers, I start off at a lower temp of 180 to smoke the meat before really cooking it. This deepens the flavor and prevents that burst of heat that toughens up the meat. Once it's got a light smoke to it, crank up the temp and finish the skewers at a high heat to lightly char the tips and give you some nice grill marks.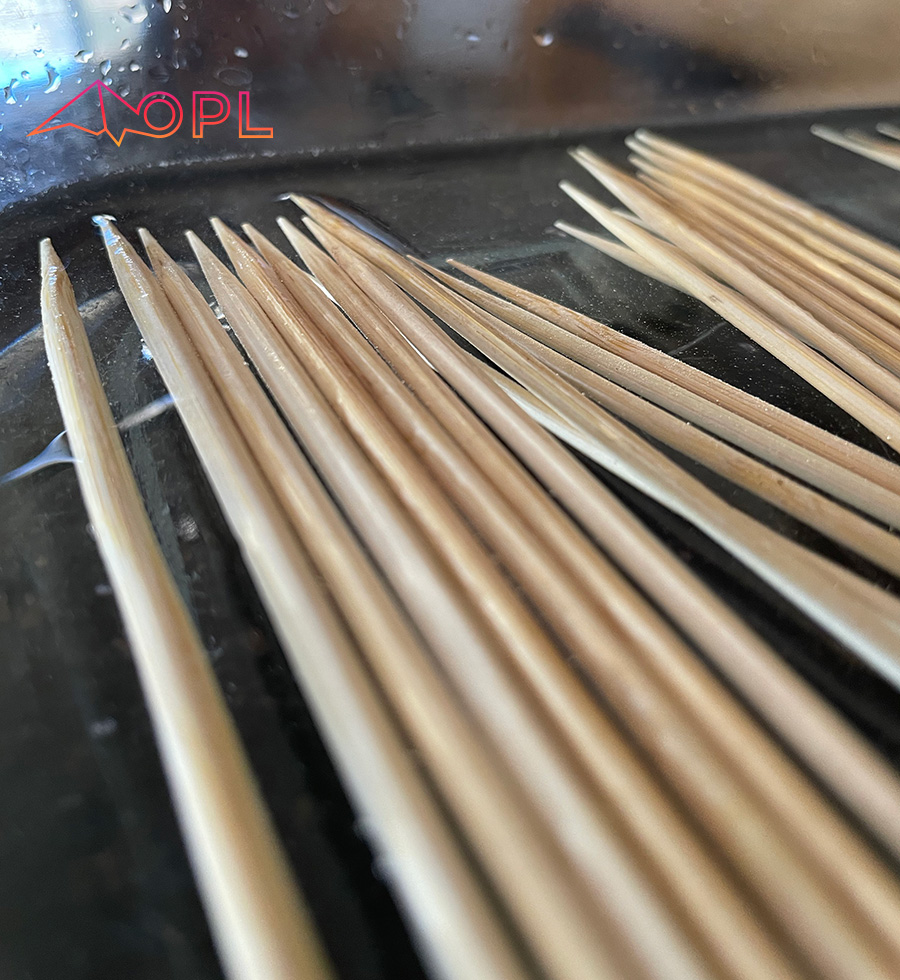 Don't forget to soak your bamboo skewer sticks. This will keep them from charring too much (or at all) while they steak is cooking. Perhaps I should more closely follow my own advice, eh…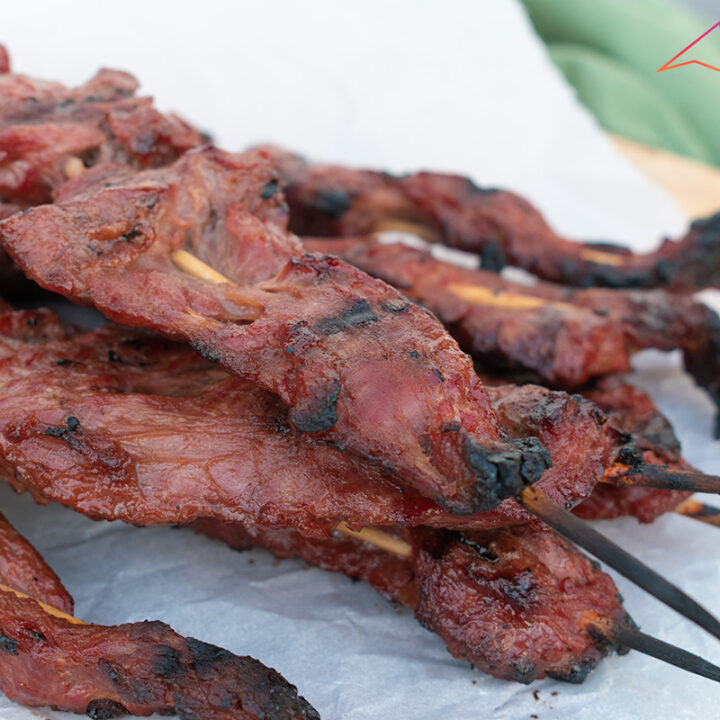 Marinated Skirt Steak Skewers
Total Time:
2 hours
25 minutes
Ingredients
Marinade
1/4 cup Coconut Aminos
2 Tbsp Avocado Oil
1 tsp Red Pepper Flakes
2 Tbsp Coconut Sugar (or Allulose for keto-friendly)
3 Tbsp Red Wine Vinegar
3 Tbsp Dijon Mustard
4 cloves Garlic, minced
Steak Skewers
2 lb Skirt Steak
14 Wooden Skewers (maybe more depending on how thick your slices are)
Instructions
Combine all marinade ingredients in a large mixing bowl or a gallon zip-top baggie. Stir or whisk to fully combine. Set aside.
Slice the skirt steak into 10" pieces WITH the grain, then slice those pieces into 1/2" slices AGAINST the grain. Place the strips into the marinade, mixing to coat them all completely. Seal the bag or cover the bowl and place in the fridge to marinate for 2 hours..
While the meat is marinating, place the skewers in a dish of water and let them soak. This will help prevent them from charring while the meat is cooking. If you don't soak them long enough (at least 30 minutes), you'll wind up with blackened wood, like in the photos (those only soaked about 10-15 minutes).
When the meat is done marinating, turn on your smoker and set to smoke with the lid open for about 10 minutes, then close the lid and set the heat to 180°F. While the smoker is heating up, thread each piece of steak onto it's own skewer.
Place skewered meat directly on the smoker grates. Close the lid and let smoke for about 15 minutes.
Increase the heat to 450°F, leaving the lid closed. Cook for about 15 minutes, flip, and cook for another 5-10 minutes. You may need to remove some of the skewers along the outer edges or any that are thinner cuts a little earlier. Just keep an eye on them, while opening the lid as minimally as possible.
The finished meat should be lightly charred with nice grill marks, and a bright smoked red color.
Notes
Nutrition Facts are calculate using coconut sugar as the sweetener.
Nutrition Information
Yield

14
Serving Size

1
Amount Per Serving
Calories

186
Total Fat

12g
Saturated Fat

4g
Trans Fat

0g
Unsaturated Fat

7g
Cholesterol

39mg
Sodium

218mg
Carbohydrates

3g
Fiber

0g
Sugar

3g
Protein

16g