When you think of grain-free breakfast options, you probably think of eggs and nothing else. That's ok, so do I. And considering we have 12 chickens who provide us with no less than 5 dozen eggs a week, we eat a LOT of eggs.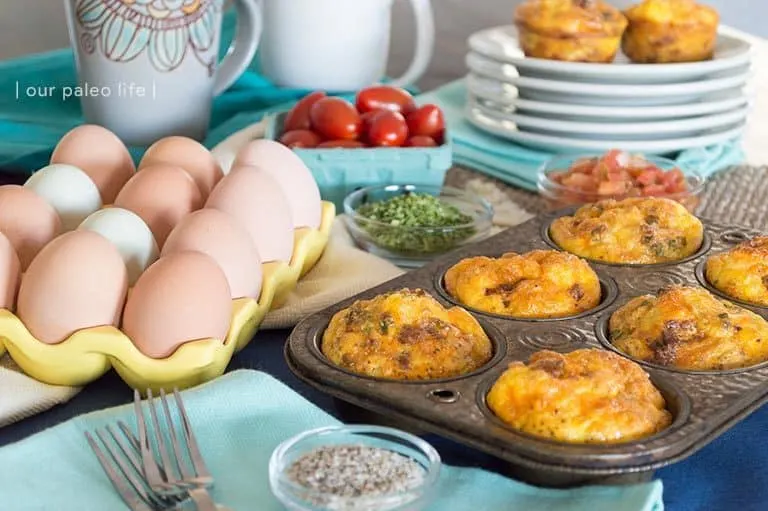 Creative Egg Breakfast Idea
Plain old scrambled or fried eggs can get pretty boring day after day, so I try to mix things up a bit to make sure none of us gets too tired of eating them. My kids tend to prefer eggs with stuff in them, like veggies, meats, and extra spices. I tend to like not having to cook a big batch of loaded scrambled eggs every morning while trying to get the kids ready for school and out the door so they don't miss the bus.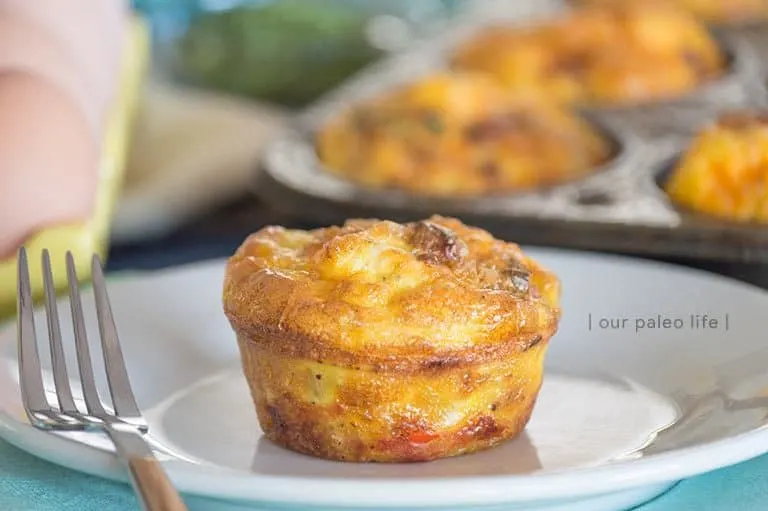 Egg Muffins Paleo
The thing I love about these Spicy Egg Muffins is that they are loaded with all the delicious extras our family loves and I can make them in advance and just heat them up real quick each morning. A full batch can last our family of 5 about a week. Cooking once and having breakfast for 4-5 days? I'm okay with that.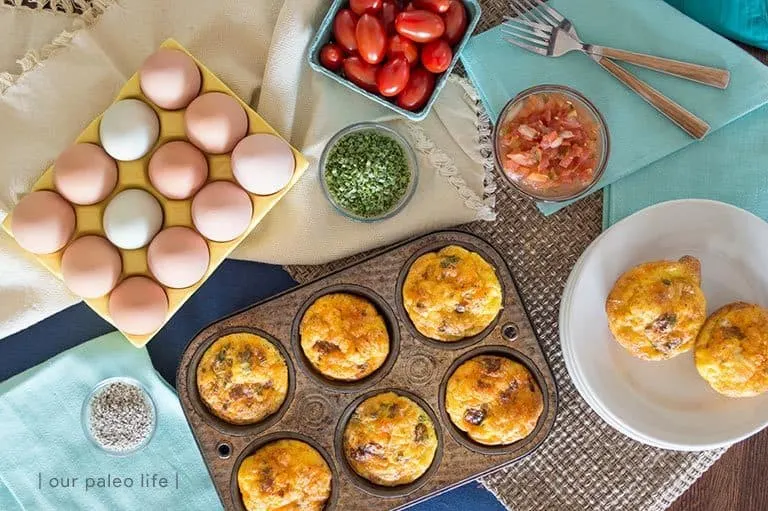 And since only half of us can really handle spicy foods, I only put the spicy peppers in half the batch, that way everyone has happy, full bellies on the way to school.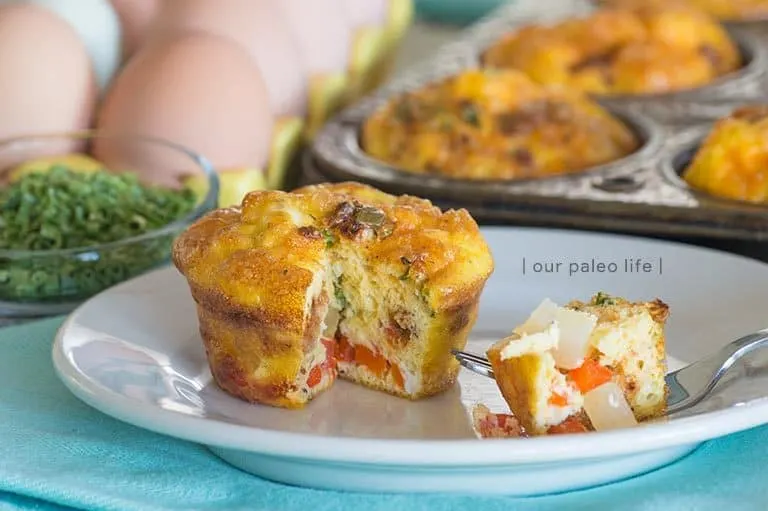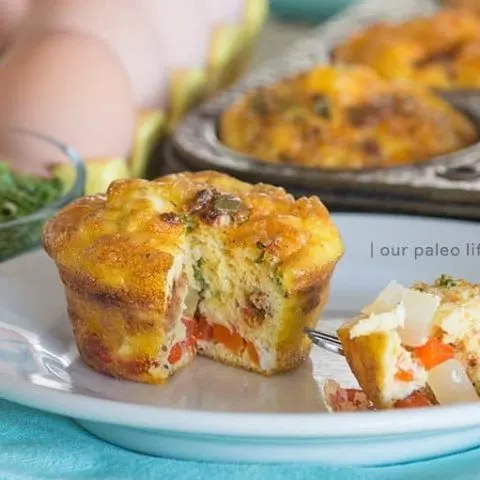 Spicy Egg Muffins
These egg muffins can be baked in advance and stored in the fridge or freezer for a quick, easy, and delicious breakfast anytime.
Ingredients
18 large Eggs
1 lb Chorizo
1/2 Yellow Onion, chopped
1 medium Bell Pepper, diced
1 Hot Pepper, whatever is your favorite, diced
Sea Salt, to taste
Ground Black Pepper, to taste
Olive Oil
Instructions
Preheat oven to 350°F. Place 24 silicone muffin liners on a rimmed baking sheet (or split up onto 2 baking sheets). If not using silicone muffins liners (and it is highly recommended that you do), grease two 12-cup muffin tins with olive oil.
Cook the chorizo in a skillet until completely cooked through, breaking up into small pieces with a wooden spoon. Drain out any extra grease.
Add approximately 1 tsp each of the onion and bell pepper to the bottom of the muffin cups. If you have leftovers, divide them evenly in the cups.
Divide the chorizo evenly between the 24 muffin cups.
Beat all the eggs in a large bowl and add salt and pepper. Whisk until smooth, making sure to get all the yolks incorporated.
Scoop 1/4 of the whisked egg into each muffin cup. If there are any leftover eggs, divide evenly or fill up any smaller cups.
Sprinkle the hot pepper on top of all the muffin cups evenly.
Bake in the preheated oven for 20-25 minutes, or until a knife inserted in the egg comes out clean.
Serve hot. If storing these, refrigerate in an airtight container for up to 1 week, or store in the freezer for up to one month. If freezing, it's best to use a FoodSaver bag to prevent frost from accumulating.
Nutrition Information
Yield

24
Serving Size

1 muffin
Amount Per Serving
Calories

148
Total Fat

11g
Saturated Fat

4g
Trans Fat

0g
Unsaturated Fat

7g
Cholesterol

156mg
Sodium

311mg
Carbohydrates

1g
Fiber

0g
Sugar

0g
Protein

9g
Nutrition is calculated by a third party and may not be 100% accurate