I recently discovered Zucchini Noodles. Once that happened, I knew I had to find a paleo spaghetti sauce to go on it. Then I thought "That's dumb, I could just make my own". I happened to have a bunch of tomato products in the pantry one day so I grabbed what I had and made a sauce. And it was fantastic! Too bad I didn't have enough zucchini to make spaghetti for the family, so I ate it all myself. I'm generous like that.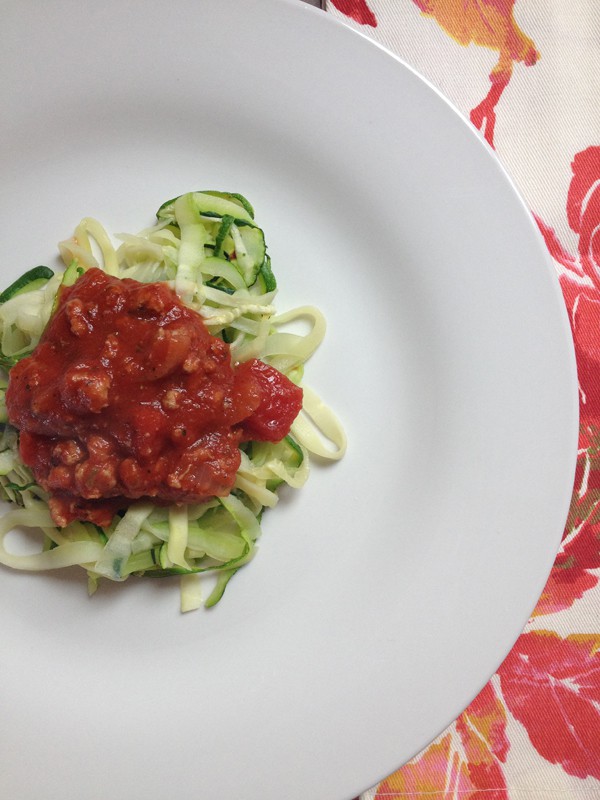 This recipe makes approximately 8 cups, so cut in half if you won't need that much. OR, you could preserve the rest by canning it, if you're into that sort of thing. If you are, here are the water-bath directions (NOTE: this is from the Pick Your Own website, I haven't done this, yet):
EDIT: Judi commented that you shouldn't water-bath any food with meat in it, so if you're making this recipe without the meat, you should be fine. Otherwise, stick to pressure canning or freezing the sauce.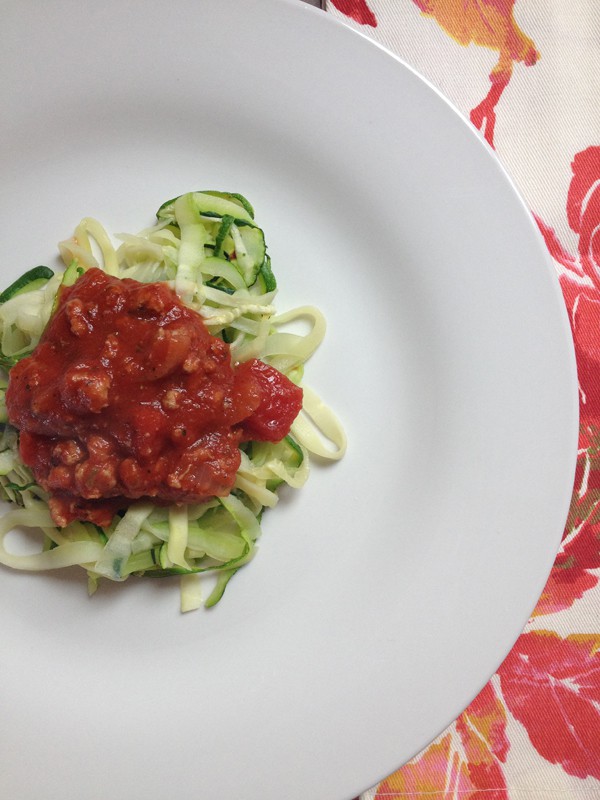 Subscribe & get recipes in your inbox.