To go along with my love of all roasted vegetables, here's another one that I wouldn't eat any other way. I really think asparagus tastes gross, but once it's roasted, it's amazing. And it's so simple. Well, just as easy as roasting any other vegetable, but without all the chopping and dicing.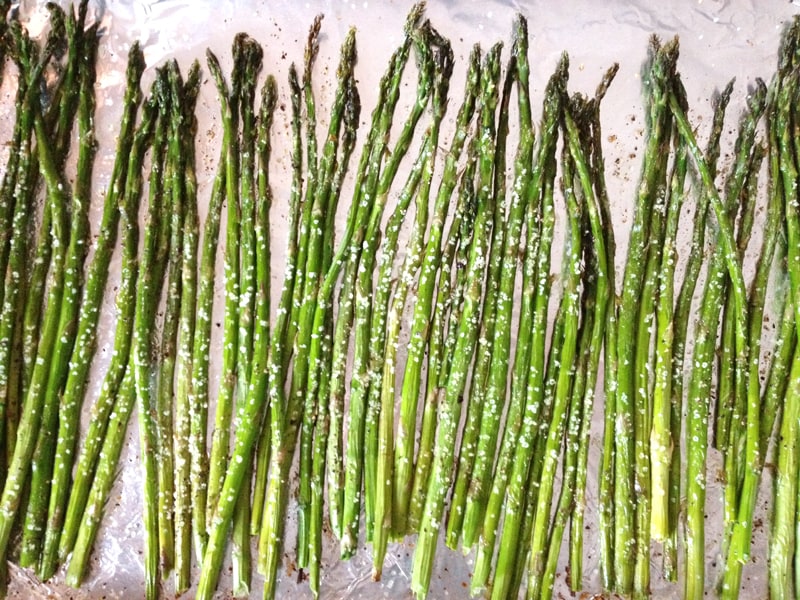 Roasted Asparagus
Print
Ingredients
Instructions
Preheat the oven to 425F.

Line a rimmed baking dish with tin foil or parchment paper.

Snap the cut ends off all the asparagus and place on the baking dish in a relatively single layer (if a few overlap, it's not the end of the world).

Drizzle lightly with olive oil. I still haven't mastered the "light drizzle".

Sprinkle with salt and pepper. Toss with a spatula just to evenly coat all the asparagus.

Put in the preheated oven and roast for 12-15 minutes, depending on the thickness of your asparagus. I prefer the skinny stuff, so it only takes about 12 minutes.

Remove from pan and serve immediately. Lightly drizzle with balsamic vinegar, if desired.