I heard about Larabars for the longest time. "Oh my gosh, they're so good, you have to try them", "They're so healthy", blah blah blah. So I tried one about a year ago. I had no clue what they hype was about. They were dry and not very good. I realized they were basically a processed version of something I made a couple years prior and decided I would never buy another boring Larabar ever again.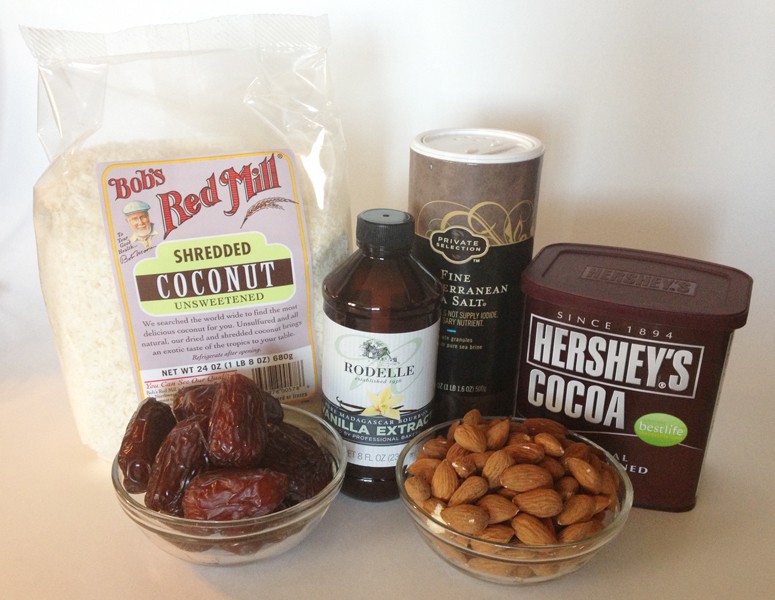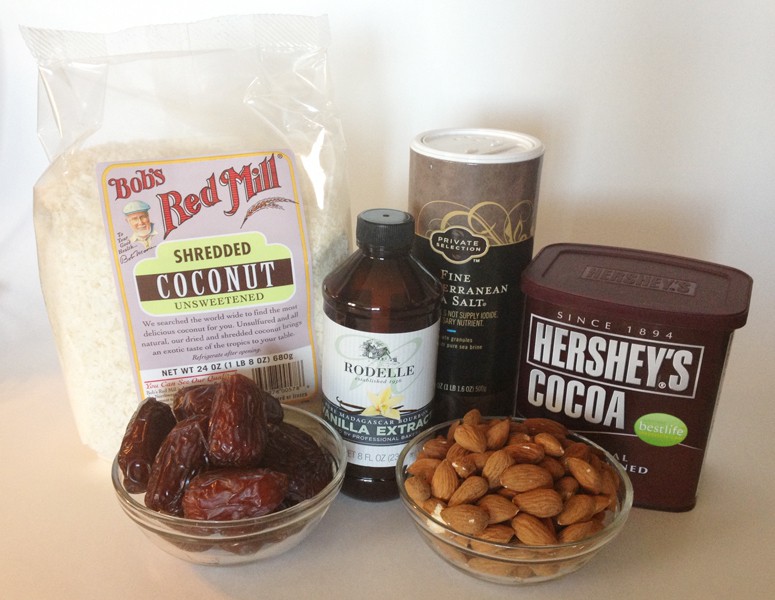 I have since made lots of different varieties of date/almond bars, and coconut has always hailed as my favorite. Until now. Holy freaking cow. These are so delicious. It's like eating a gob of deliciously gooey brownie batter! Seriously!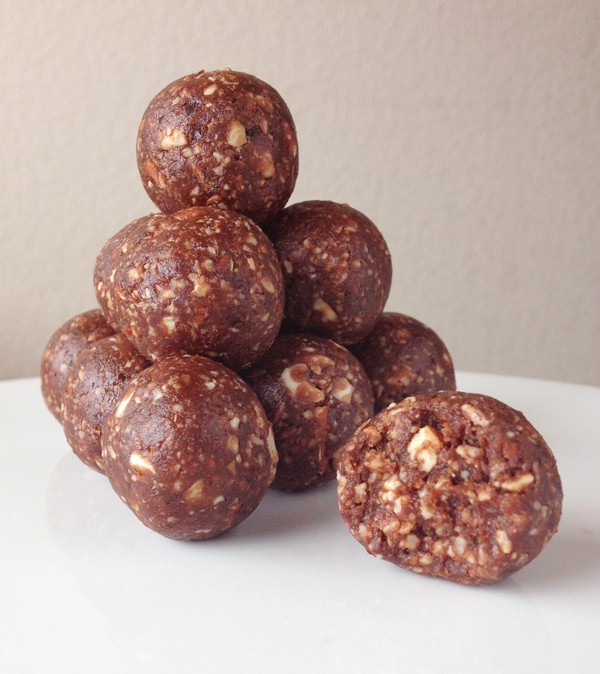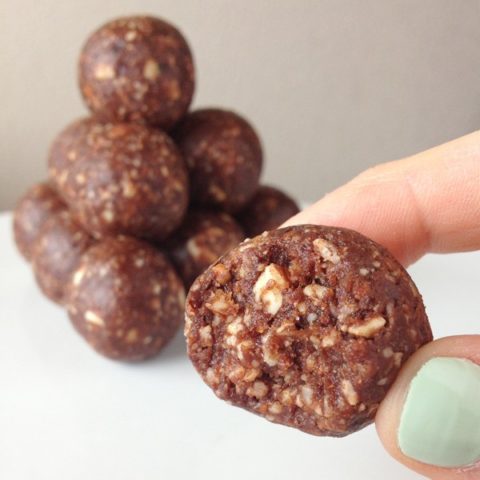 Chocolate Brownie Bites
Ingredients
1 cup raw Almonds
1-1/2 cups pitted Medjool Dates, approximately 10-11 dates
3-1/2 Tbsp Cocoa Powder, try to use the good stuff
4 Tbsp Shredded Unsweetened Coconut
1/8 tsp salt
1 tsp Pure Vanilla Extract, I never measure, so pour in what makes you happy
Water
Instructions
Combine all ingredients (except water), in the order listed, in the bowl of a food processor.
Process until mixture resembles coarse gravel.
While the processor is running, add a thin stream of water, about 1/2 tsp, maybe less depending on the moistness of your dates.
Stop the processor and check the mixture inside. If it sticks together when you smush it, then you've got the right consistency. If it's still crumbly, add more water. You don't want to add too much water because the bites will be too sticky.
When you've got the right consistency, roll mixture into tablespoon-size balls. Yield varies depending on how much you eat while you're rolling them 🙂
Store in an airtight container in the refrigerator for a week or so, if they last that long.