Last Updated on July 7, 2020
Growing up in the south, I loved the occasions when we would go to Cracker Barrel to eat. It was always such an experience, but my favorite thing was getting the fried apples. Eating those apples while trying to conquer the peg game was just the best.
Now that I'm all grown up, I still really love fried apples, but I'm also far less patient (if I ever was patient to begin with) and I prefer food that doesn't require a long wait before I get to eat it. True baked or fried apples take a long time to get just right, and I'm not about to do that in the mornings while everyone is rushing to get for school.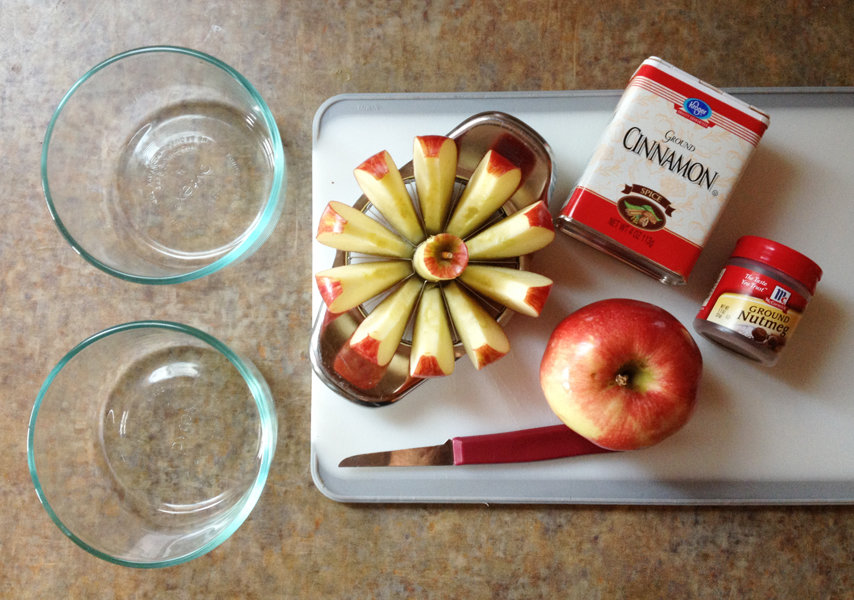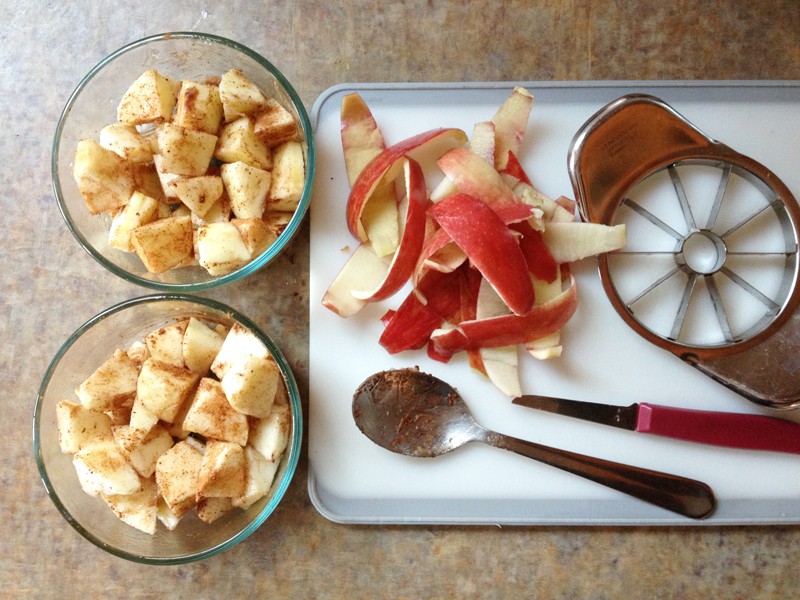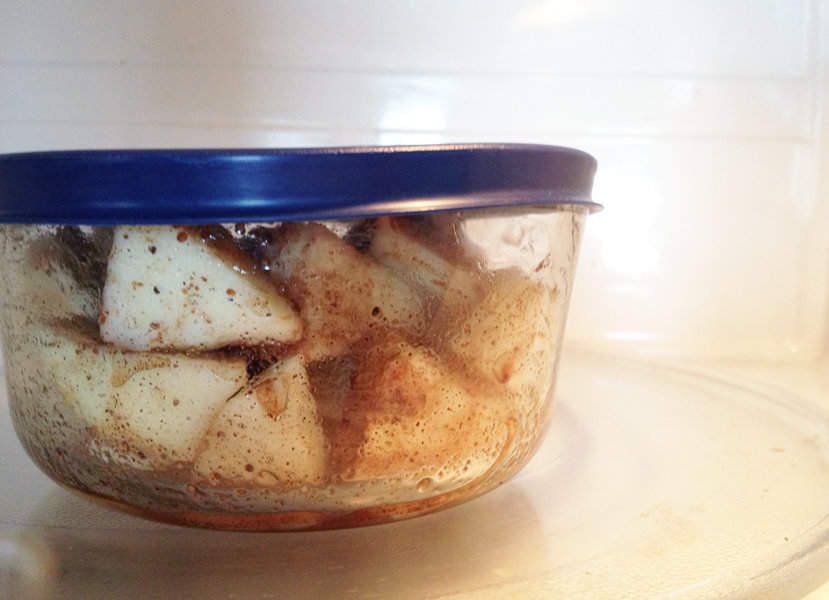 I love that this recipe is basically done in 5 minutes and it has all that tender, sweet, deliciousness that I love but in a fraction of the time. It's not an exact duplicate of the Cracker Barrel stuff, and honestly, that's okay since I doubt they use minimal ingredients that are clean to boot.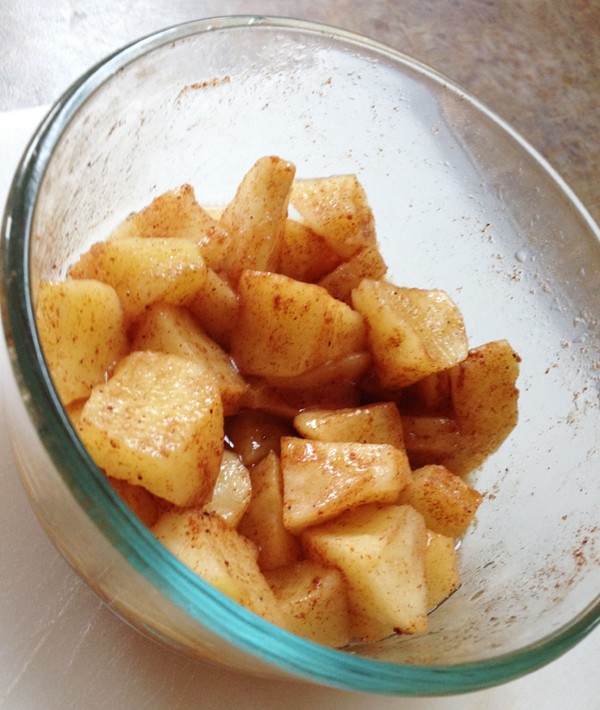 These apples are the perfect side dish for breakfast any day of the week, or even as a compliment to Pork Loin for dinner. You're a grown up, that means you can eat what you want when you want, you don't have to conform to social breakfast norms 😉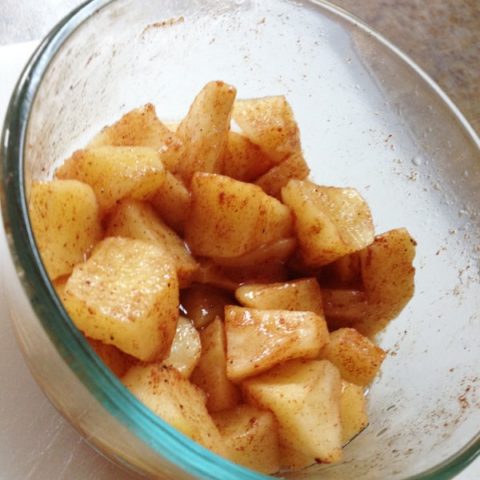 "Baked" Cinnamon Apples
Ingredients
1 Apple, of your choice
1/2 Tbsp Coconut Oil
1 tsp Ground Cinnamon
Dash Ground Nutmeg
Instructions
Using an apple slicer (or a knife), cut your apple into wedges. You can either peel it before or after (I prefer after). Cut wedges in half or thirds to make bite-size pieces.
Put the coconut oil in the small bowl (I use a Pyrex dish with a lid for this) and microwave it for about 15-20 seconds until it's melted.
Place apples and all other ingredients into the glass bowl. Mix it around to coat the apples with the spices and oil.
Place the lid or plastic wrap on the top of the bowl. Leave a small vent open for steam to escape.
Microwave on HIGH for 2:15.
Be very careful removing the bowl from the microwave. It will be extremely hot and there will be steam. Use potholders here, it really helps.
Give everything a quick little stir, let them cool a minute or two (so you don't burn your tongue) and eat warm.
Nutrition Information
Yield

1
Serving Size

1 bowl
Amount Per Serving
Calories

163
Total Fat

7g
Saturated Fat

6g
Trans Fat

0g
Unsaturated Fat

1g
Cholesterol

0mg
Sodium

2mg
Carbohydrates

27g
Fiber

6g
Sugar

19g
Protein

1g
Nutrition is calculated by a third party and may not be 100% accurate