I bought some unsweetened cranberry juice recently to use in my Cranberry Relish for Thanksgiving. Just out of curiosity, I took a little sip. Holy sour! My face puckered up and stayed like that for a couple minutes. I was expecting tart, but that was severe. I really love cranberry juice, but don't love that it needs to be sweetened (usually with sugar) to be drinkable. Not that I advocate drinking a ton of juice, but it's nice for a treat of the occasional bladder infection. I remember my mom always giving us cranberry juice as kids for that.
So I've got a ton of bags of cranberries in the freezer (okay, not a ton, but a lot) and finally realized that I could make my own juice. The amount of honey that you add can be adjusted, but for 8 cups of juice, anywhere between 3/4 – 1 cup of honey would be just right. After drinking this cranberry juice, I realized that as much as I liked the store-bought stuff, this stuff is a million times better. It actually tastes like cranberries, not like some sugar-loaded drink. There is still enough tartness with a perfect balance of sweet that is just perfect. The only problem is that it's so good, I have to remember to only drink a little, and not let it replace my water.
And since Chrismas is coming, and you might be looking for a delicious festive drink that all members of the family can enjoy (children included), I've got a tasty drink recipe coming tomorrow.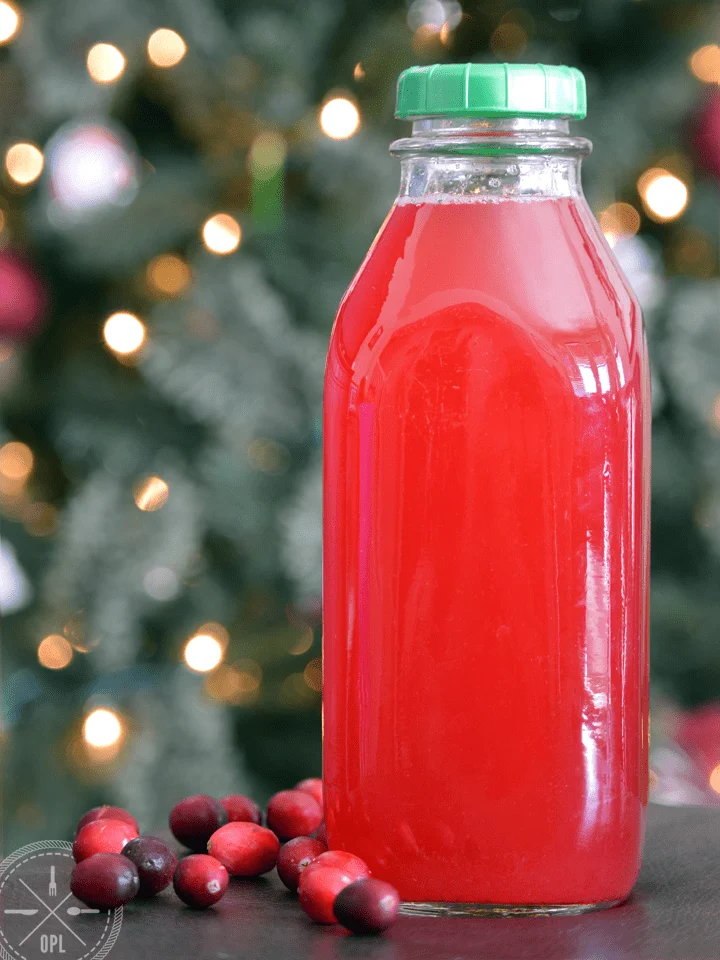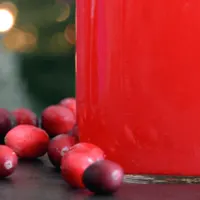 Homemade Cranberry Juice
Store brand cranberry juice has added sugars that counteract the benefits of cranberries. This version uses beneficial honey and you control the sweetness.
Ingredients
8 cups Cranberries, fresh or frozen
1 cup Honey
8 cups Water
Instructions
Add cranberries and water to a large saucepan. Bring to a boil, stirring occasionally.
Reduce heat to low and simmer for 15-20 minutes, stirring occasionally. All the berries should have popped open and be a little mushy at by this point.
Place a fine mesh strainer over a bowl and pour the berries into it. Discard the berries.
Pour the honey into the bowl with the hot juice. Stir until the honey is dissolved completely.
Allow the juice to cool about an hour so it's not too hot to handle. Pour the reserved juice into a ½ gallon container (preferably glasand store in the refrigerator.
Nutrition Information
Yield

8
Serving Size

1 cup
Amount Per Serving
Calories

177
Total Fat

0g
Saturated Fat

0g
Trans Fat

0g
Unsaturated Fat

0g
Cholesterol

0mg
Sodium

13mg
Carbohydrates

47g
Fiber

4g
Sugar

39g
Protein

1g
Nutrition is calculated by a third party and may not be 100% accurate