I recently discovered a fantastic little shop here in town called Crescendo. They have balsamic vinegars, fruit vinegars, nut oils, and spices. A couple weeks ago, we had our local Meetup group there and got to taste some of the delicious vinegars and oils. I was instantly sold on the Star Date Balsamic Vinegar and Apple Balsamic Vinegar, as well as the Avocado Oil and Hazelnut Oil. It's really hard to describe just how delicious they are without having you actually taste them, but let's just say I had no idea how delicious and sweet balsamics could be.
So I bought all 4 of those things and am honestly afraid to use them, because I don't want to waste them. I have had 2 recipes in mind for quite some time, one involves balsamic vinegar with pork, the other involves berries with chicken. So, out of necessity on Thanksgiving, I basically combined the two into a delicious sauce to add to the leftover turkey instead of just eating it plain.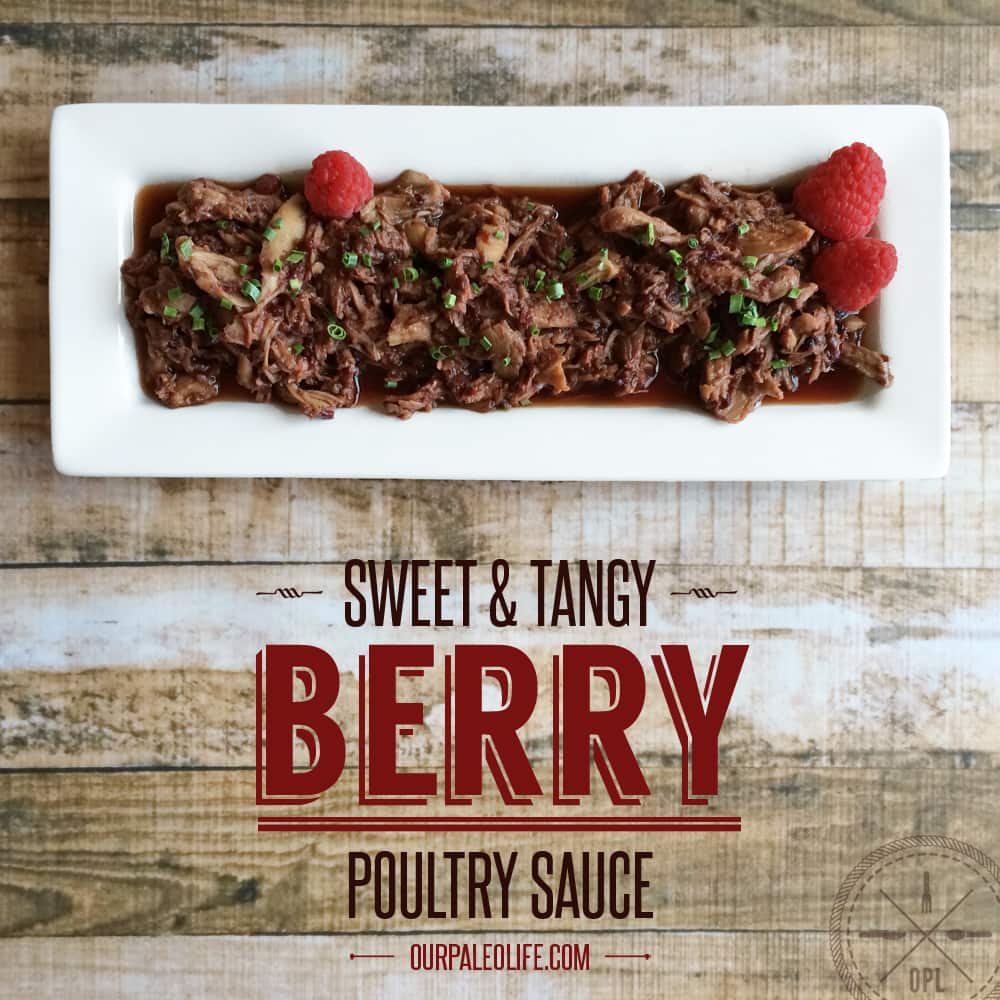 As it turns out, this sauce is pretty freaking delicious and everyone gobbled it down (pun totally intended). I also had some leftover shredded chicken and it was equally delicious on that. I'm willing to bet this would also taste delicious on pork, though I had none on hand to try so you'll have to let me know. Since this sauce uses blackberries, there are some seeds in it. If that bothers you, you could strain them out, but it's not a big deal to me and nobody else seemed to notice either.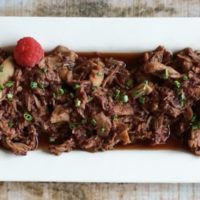 Sweet & Tangy Berry Poultry Sauce
Leftover Thanksgiving turkey getting boring. Jazz it up with berries, vinegar, and a little spice to heat things up. Adjust the spiciness to suit your tastebuds.
Ingredients
1/2 cup Frozen Raspberries
1/2 cup Frozen Blackberries
1/3 cup Apple Juice, no added sugar
1/3 cup Honey, may want to add more as you cook it
1/8 tsp Garlic Powder
1/2 tsp Dried Shallots -or- 1 small Shallot, minced
1 Tbsp Coconut Aminos
1 Tbsp Balsamic Vinegar
1/4 tsp Red Pepper Flakes, optional
3-4 cups Shredded Chicken or Turkey, great way to use leftovers
Instructions
Combine all ingredients (except chicken/turkey) in a medium saucepan.
Heat on medium-high until the berries are thawed and the mixture is bubbling.
Reduce heat to medium-low and simmer until the mixture has thickened and easily coats the back of a wooden spoon, kind of like a syrup. Taste as it's cooking and if you'd like it a little sweeter, add some more honey.
Remove from heat and pour over shredded chicken or turkey. Mix to evenly coat all the meat.
Serve hot.
Notes
Nutrition Facts are for sauce only (not the meat/turkey)
Nutrition Information
Yield

8
Amount Per Serving
Calories

67
Total Fat

0g
Saturated Fat

0g
Trans Fat

0g
Unsaturated Fat

0g
Cholesterol

0mg
Sodium

36mg
Carbohydrates

17g
Fiber

2g
Sugar

15g
Protein

1g
Nutrition is calculated by a third party and may not be 100% accurate