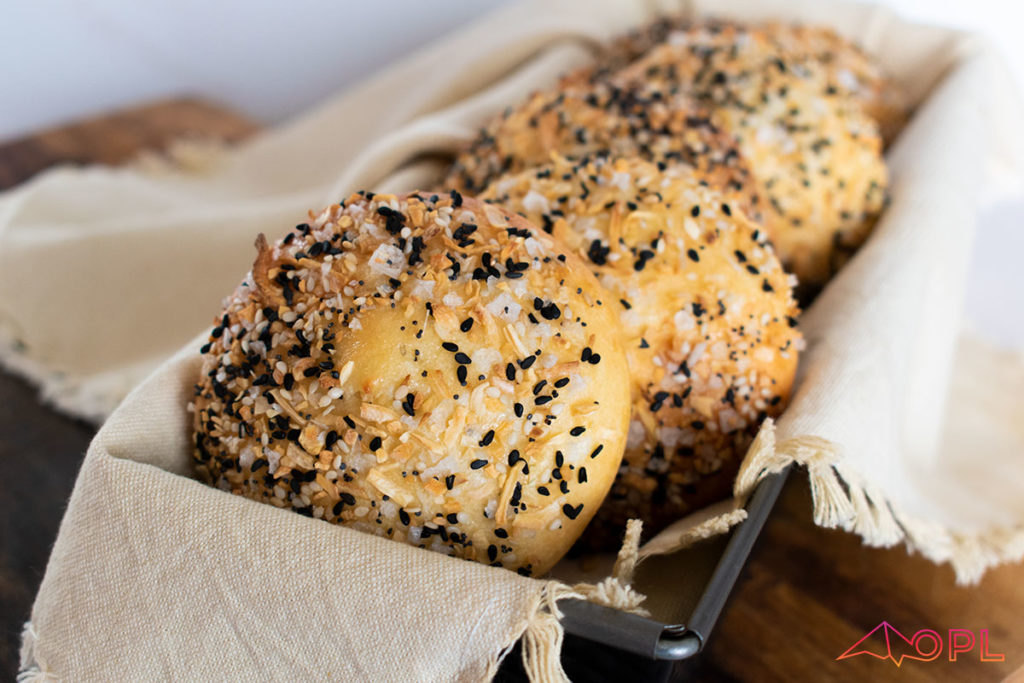 When you are following a diet or lifestyle that eliminates a food that you used to love, it is so hard to find just the right replacement. Bagels were high up on my list of things that I really, really missed once going paleo, and then keto. There are some suitable paleo bagel recipes (even boilable ones) that filled the void, but they just won't cut it with a low-carb lifestyle.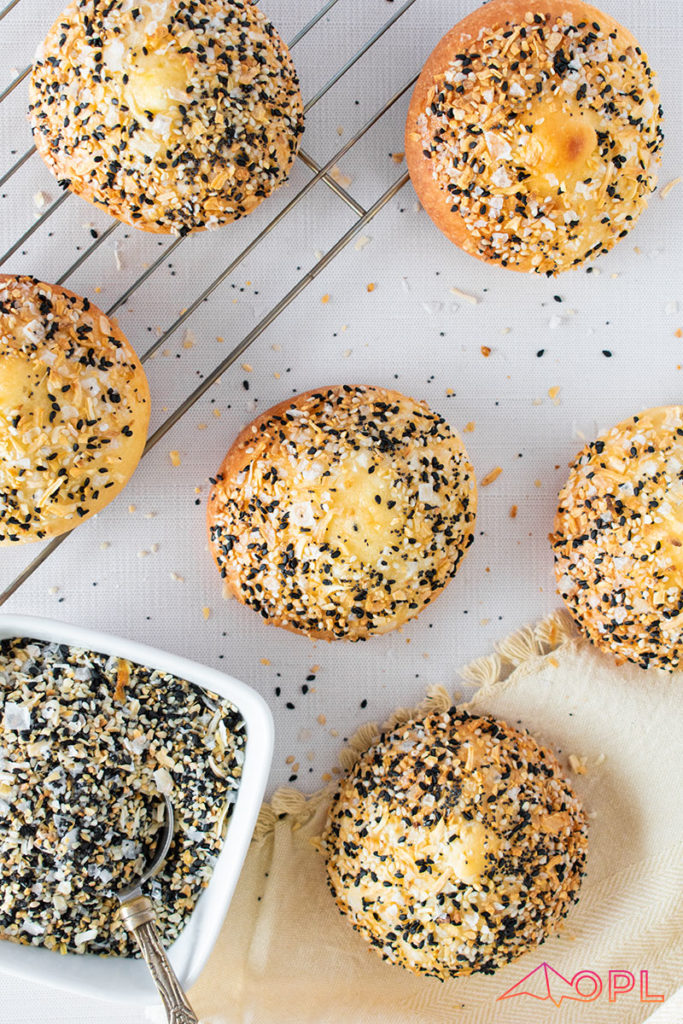 While these bagels are not able to be boiled before baking (and therefore missing that signature "chewiness" that a classic New York bagel has), it's a wonderful sub for those of us trying to keep the carb count down without cutting out everything we once used to enjoy.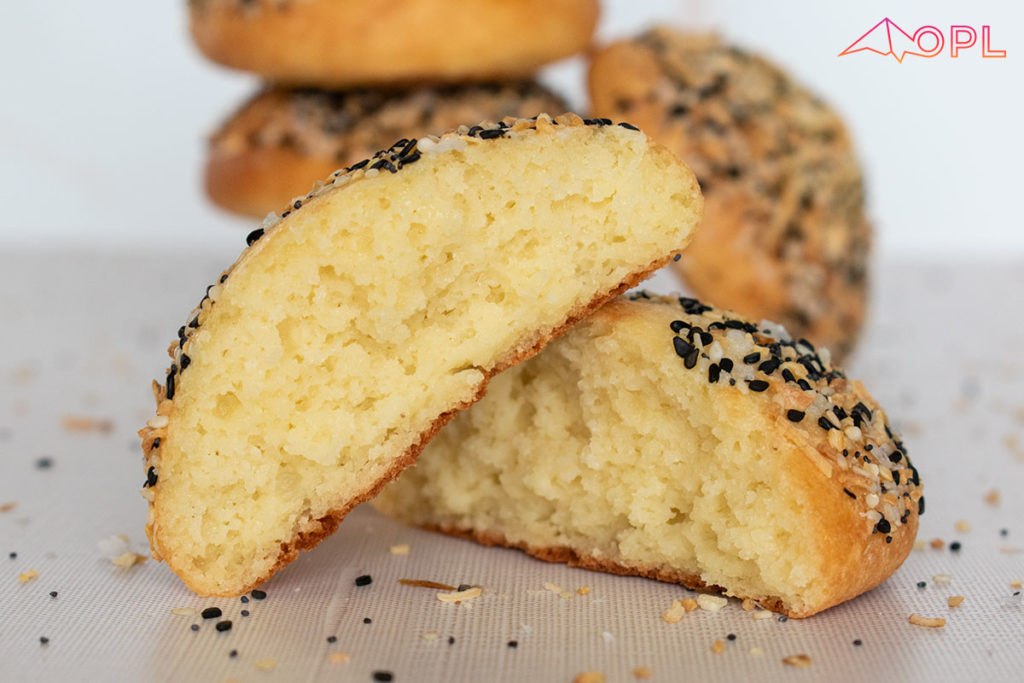 Keto Bagels at cardnl
And if the customers at cardnl are any indicator (and I think they are), then these bagels are pretty dang good. Because, yup, you guessed it, exact same recipe we use at the bakery! And in addition to getting our recipe, you'll also get the tips and tricks we use to get perfectly shaped buns each time (and what not to do as well).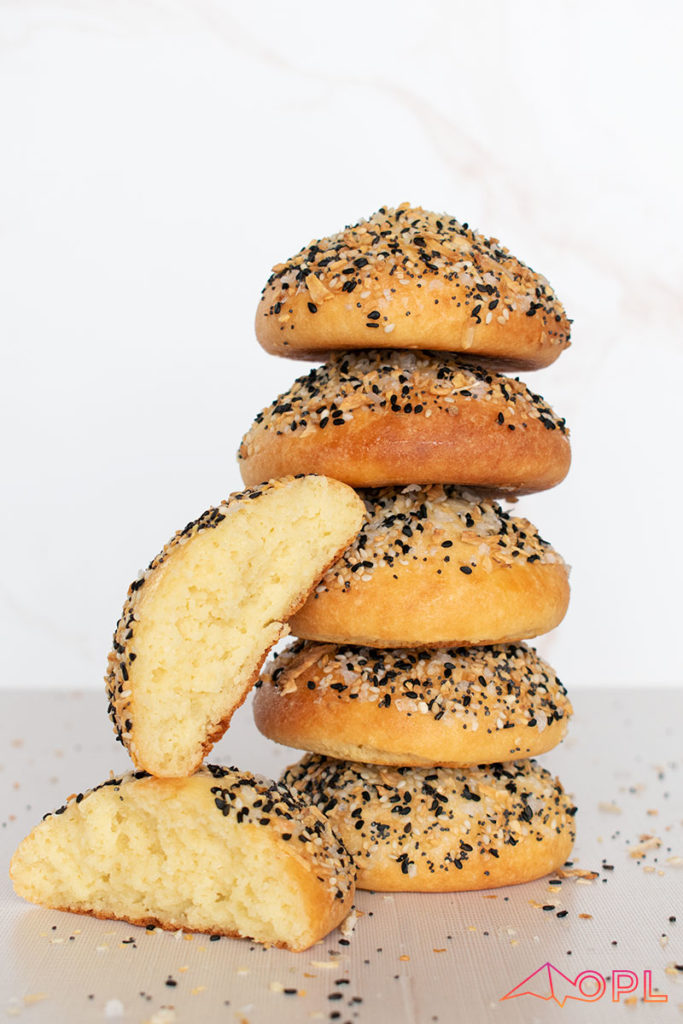 At the bakery, we make 2 varieties of these bagels: Plain and Everything. Of course, you can top yours with anything you like. Sesame seeds, poppy seeds, minced onions, you name it. I'm also working on a few variations for add-ins because I love me a good blueberry or cinnamon swirl bagel. Mmmm.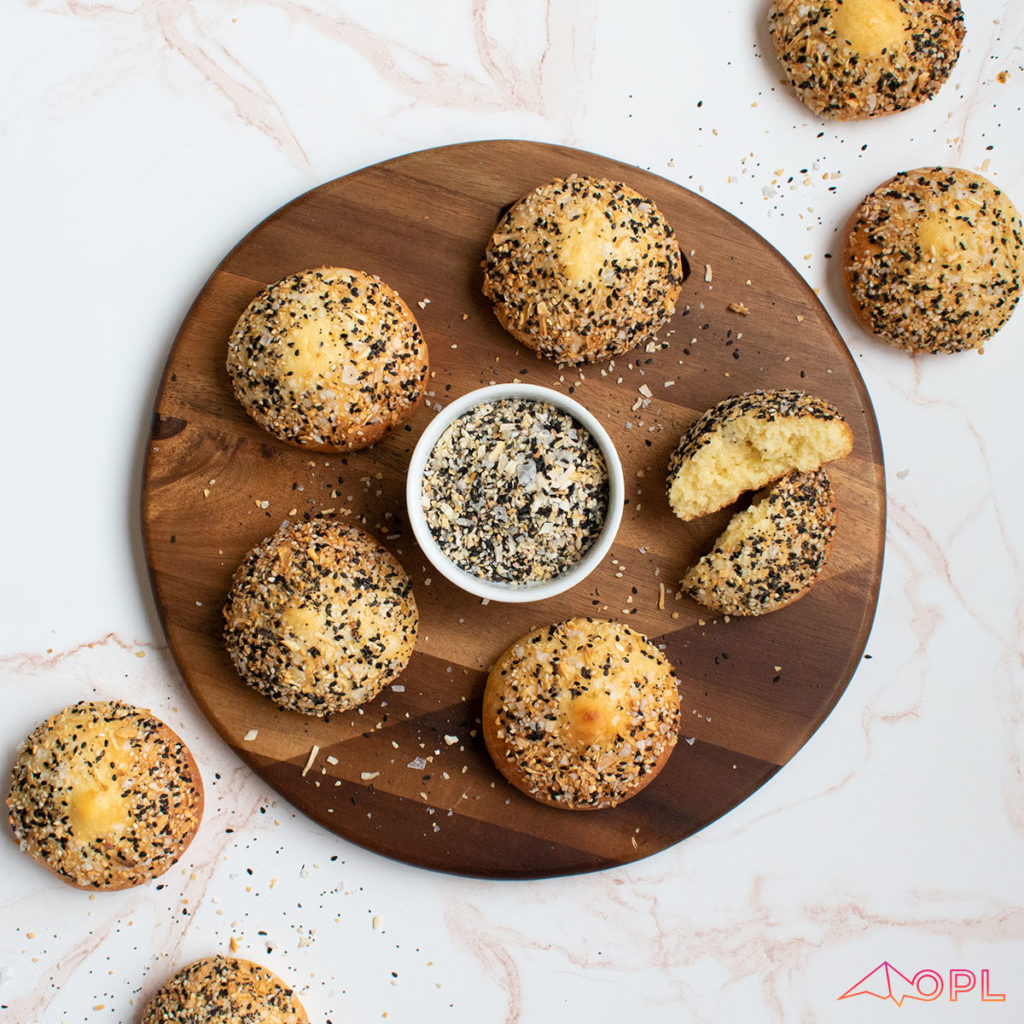 The recipe list for these bagels is very simple and you probably already have everything you need in your kitchen already:
Shredded Mozzarella Cheese
Cream Cheese
Almond Flour
Eggs
Baking Soda
Cream of Tartar
And since there's no boiling involved, you simply melt, mix, form, and bake!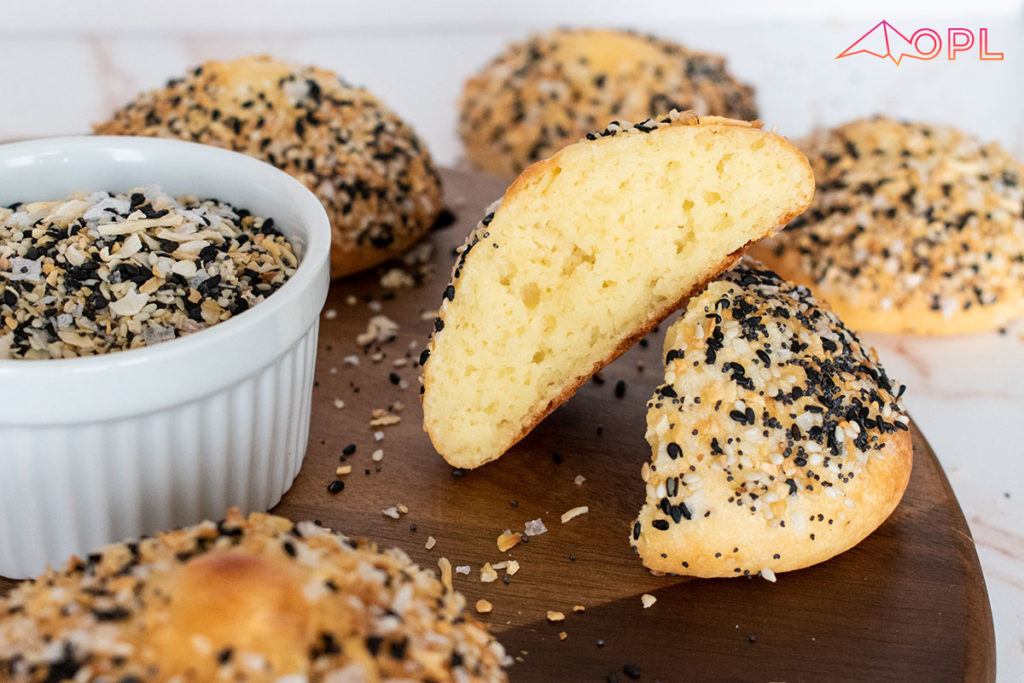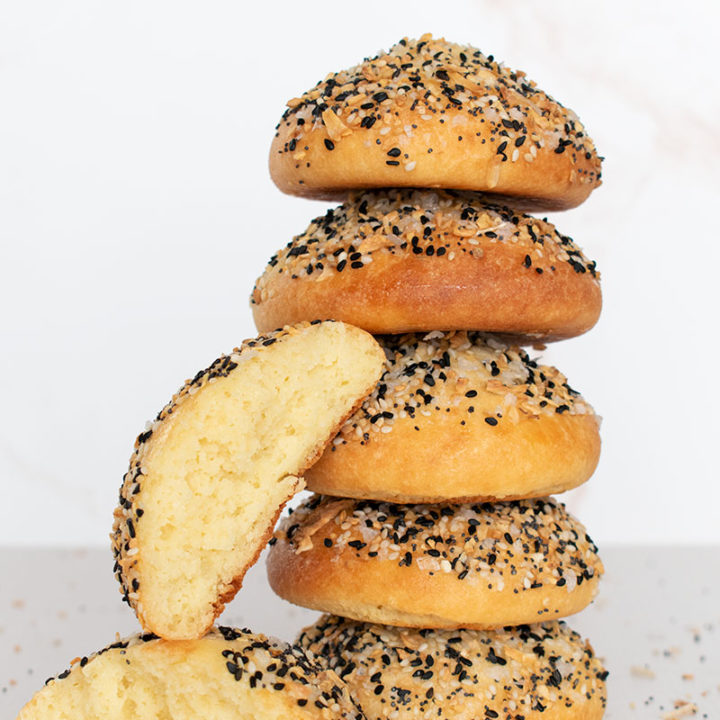 Keto Bagels
Total Time:
1 hour
5 minutes
Ingredients
4-3/4 cups (570g) Shredded Part-Skim Mozzarella (not fresh)
5 oz Cream Cheese
3-1/2 tsp Cream of Tartar
1-1/2 tsp Baking Soda
Instructions
Preheat oven to 375°F. Line a baking sheet with parchment paper.
In a microwave-safe dish, melt the mozzarella and cream cheese until fully melted and smooth. We find that heating on HIGH for 2 minutes, stirring, then on HIGH for another 1 minute is the best method. Your microwave may vary.
While cheeses are melting, combine all other ingredients in a mixing bowl. It's best to use an electric mixer with a paddle attachment, otherwise you'll need to use a LOT of elbow grease to get the dough smooth.
When cheeses are melted, add to the almond flour mixture and mix together until smooth and elastic, almost like warm playdough.
Using a large cookie scoop, get a ball of dough (a scoop isn't necessary, just helps to keep the bagels uniform in size). Roll between your hands to form a smooth ball of dough, then poke your finger all the way through to create a hole.
Place bagel dough balls on the prepared baking sheet and brush lightly with an egg wash. Sprinkle Everything Bagel Seasoning on top of the egg-washed bagels.
Bake in the preheated oven for 18-20 minutes, the tops should be golden brown. Let cool at least 30 minutes on the pan before removing (they will still be too soft when they are hot).
Store in the fridge if not going to eat same day. Store in the freezer if not going to eat within one week.
Nutrition Information
Yield

13
Serving Size

1 bagel
Amount Per Serving
Calories

370
Total Fat

31g
Carbohydrates

6g
Net Carbohydrates

3g
Fiber

3g
Sugar

3g
Sugar Alcohols

0g
Protein

18g