Keto Fat Bomb
When trying to stay in nutritional ketosis, some days can be harder than others when trying to get enough fats in your diet. Dairy is a quick and easy way to get it done, but not always what's best for overall gut health.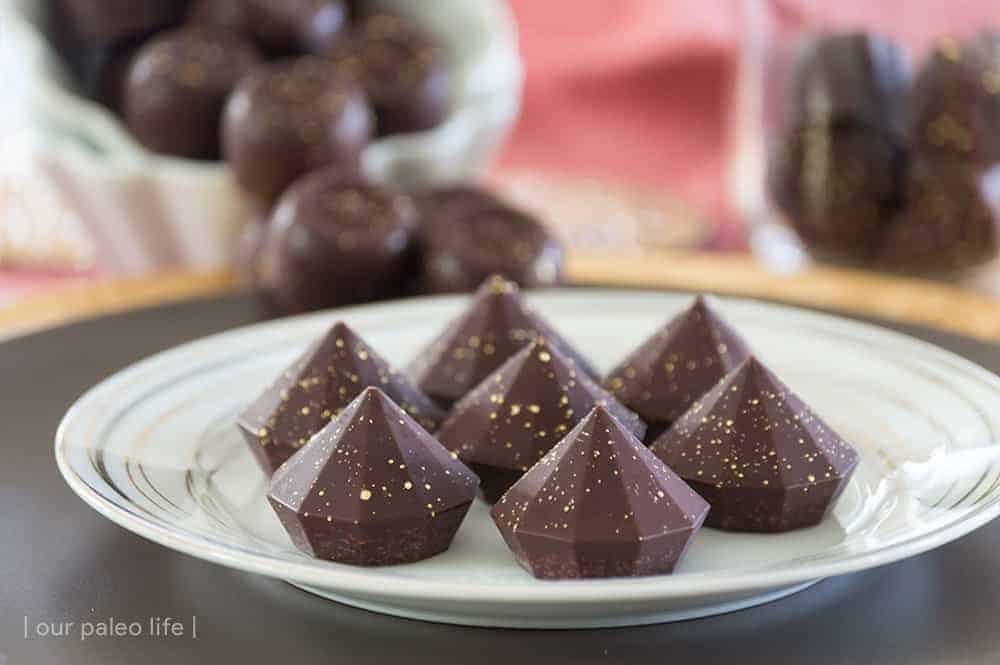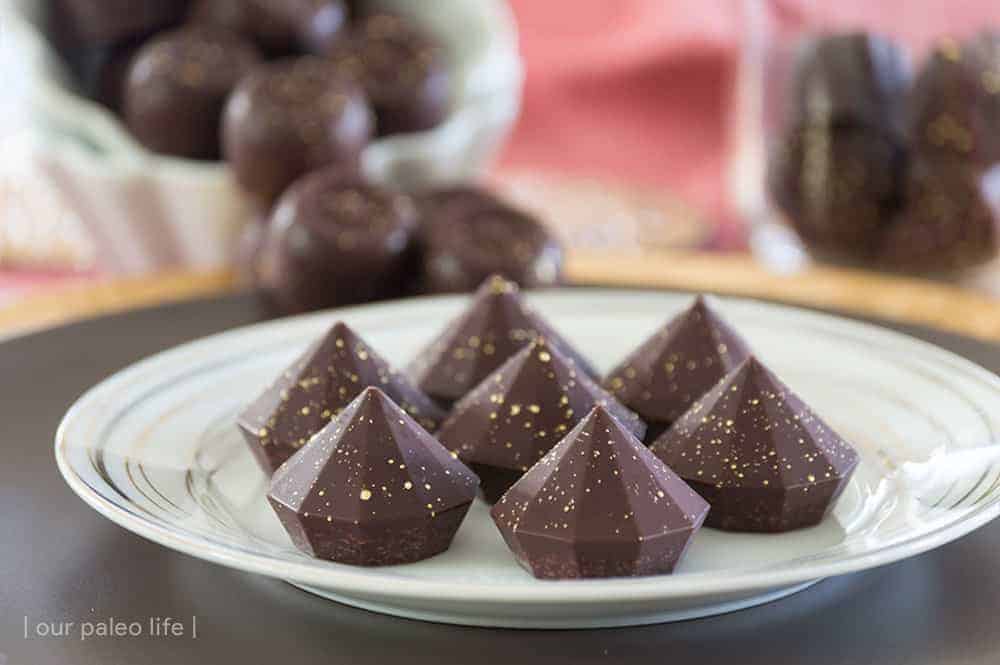 After trying many different types of fat bomb recipes, I was upset that so many relied on dairy. Knowing the importance of MCTs and how they fuel our bodies, I wanted to incorporate healthier fats in my fat bombs.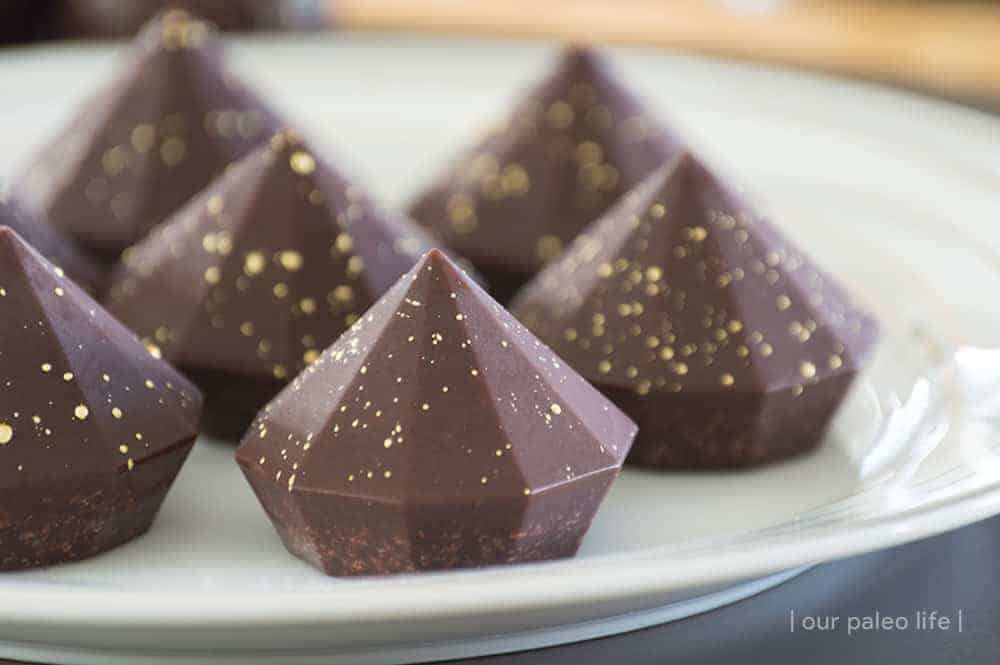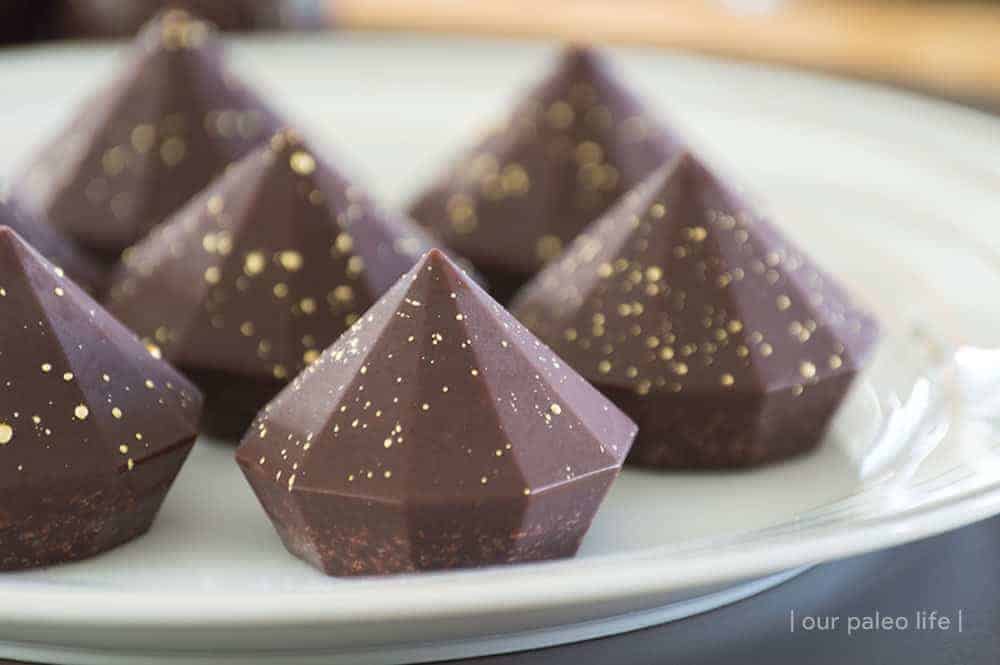 MCT Oil Fat Bomb
The combination of MCT oil, cocoa butter, coconut oil, and coconut butter makes for a perfectly smooth chocolate bomb with loads of healthy fats and no gut-irritating dairy. However, we love a little crunch in our chocolates so I added some shredded coconut and they are just perfect.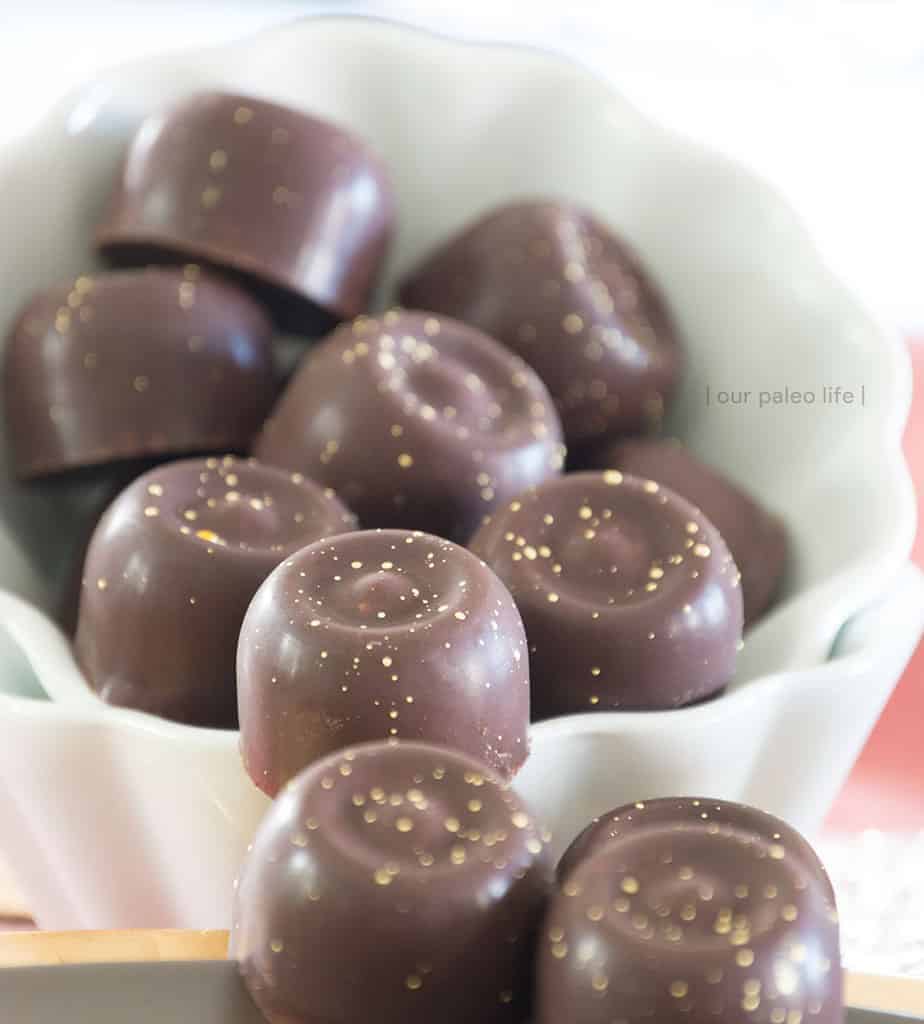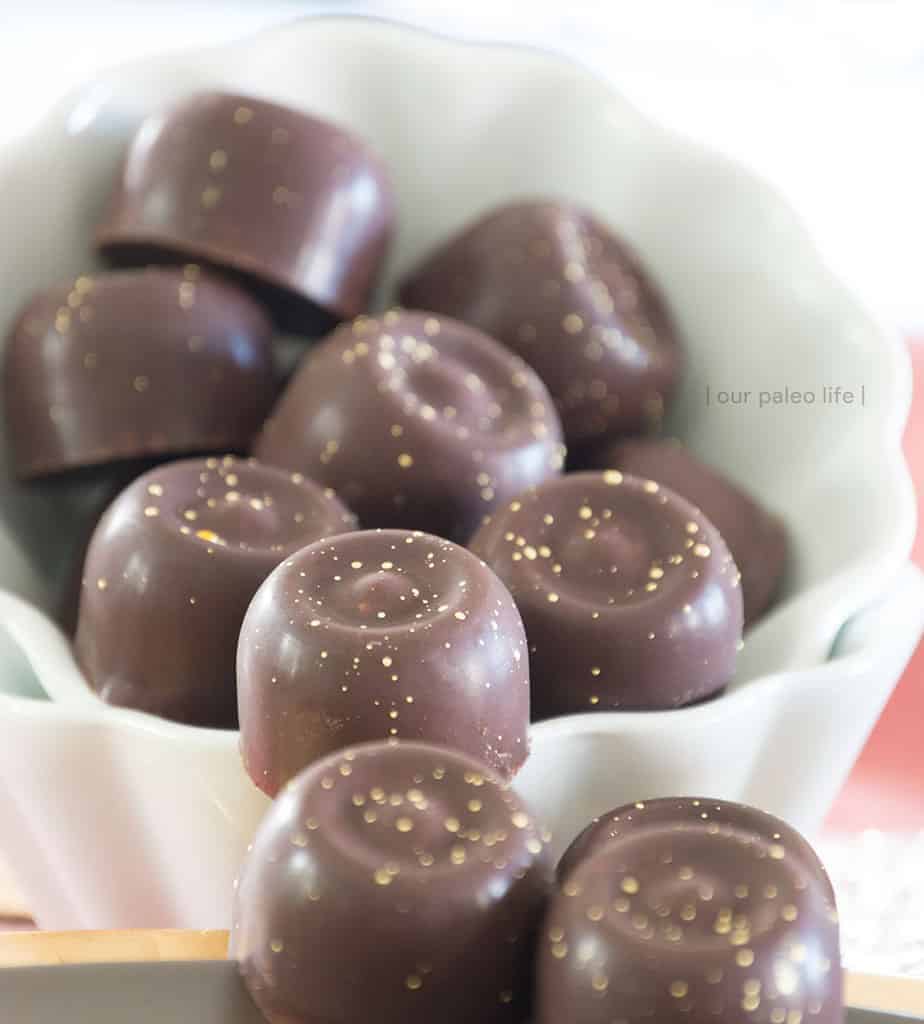 Zero Net Carb Fat Bomb
We always have a container of these in the freezer to have on hand for snacks and for an extra boost of MCTs and healthy fats.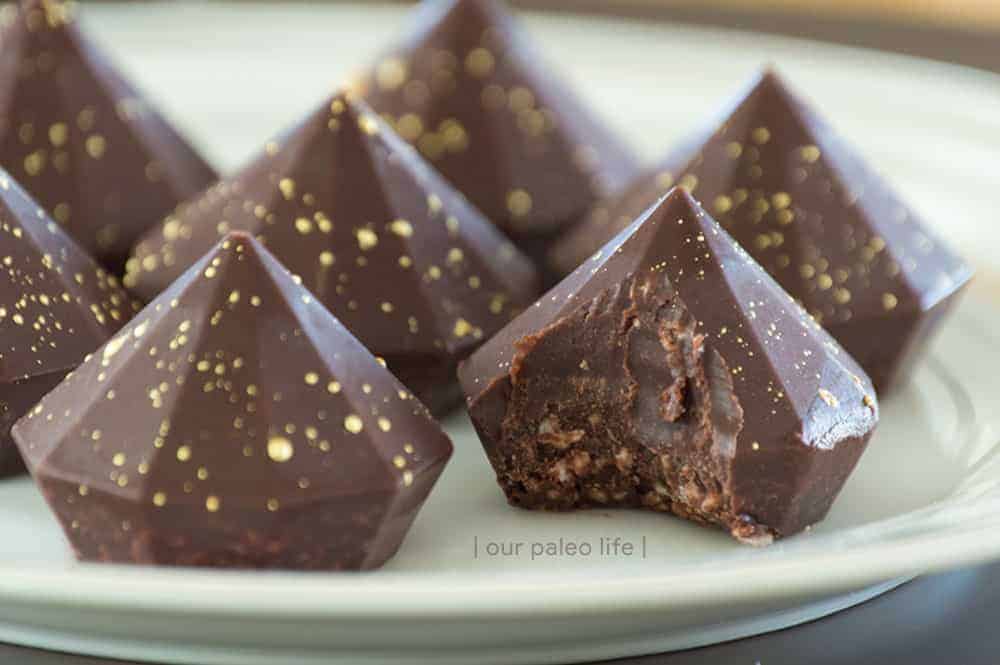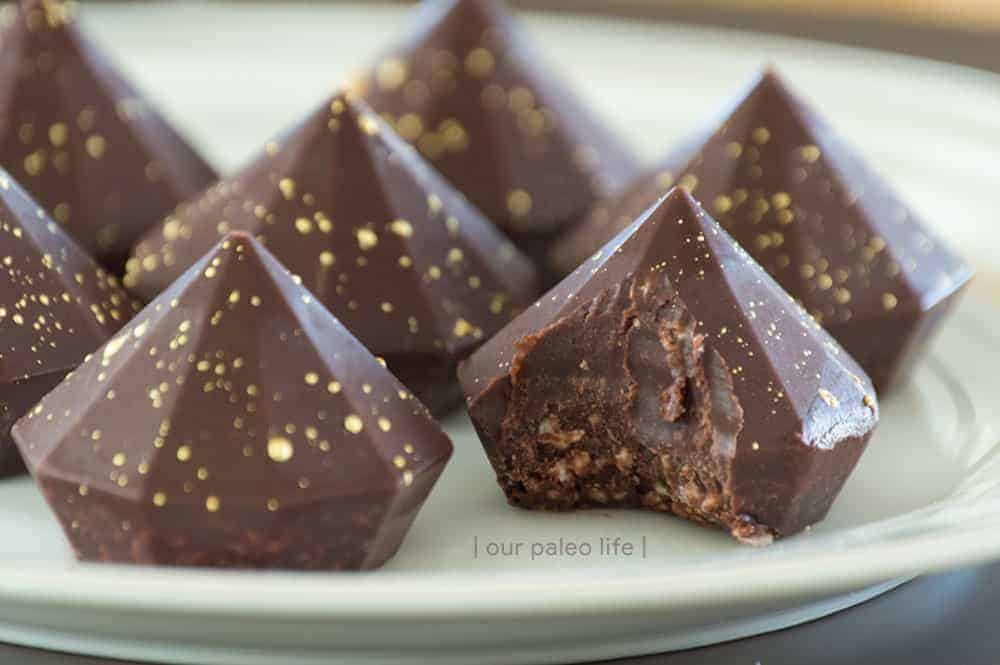 I got my chocolate and diamond silicone molds from Ikea, but you can find similar molds on Amazon (smaller ones here and diamond ones here) if you don't have an Ikea near you. The Nutritional Facts on these are based on the smaller molds (that fit 15 per tray).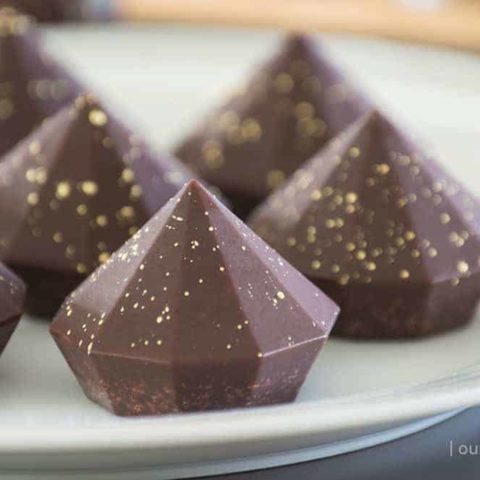 Peppermint Chocolate Fat Bombs
Ingredients
1/4 cup Cocoa Butter, melted
1/4 cup Coconut Oil, melted
1/2 cup Coconut Butter, melted
1/4 cup MCT Oil
1 tsp Peppermint Extract
1/4 cup Collagen Protein
1/2 cup Cocoa Powder
3 scoops Prebiotin Prebiotic Fiber
1/4 tsp Monk Fruit
1/4 tsp Salt
1 Tbsp Powdered Lakanto Sweetener, optional, see notes
1/2 cup Unsweetened Shredded Coconut
Instructions
Place chocolate molds of your choice on a flat surface that will fit in your fridge/freezer. I use a small rimmed baking dish and silicone chocolate molds (makes removing the fat bombs much easier). Set aside.
Combine the melted cocoa butter, coconut oil, coconut butter, MCT oil, and peppermint extract. Whisk to combine everything until smooth.
Add in the collagen, cocoa powder, prebiotic fiber, monk fruit, salt, and Lakanto (if using). Whisk to combine everything until smooth. Add in the shredded coconut and stir to combine.
Transfer the chocolate mixture to a container with a pour spout (not required but makes pouring into the molds much easier). Fill the molds completely and put them in the fridge or freezer. Fridge will take longer to set up, freezer will be done in under 30 minutes.
Remove fat bombs from the molds and store in an airtight container in the fridge for 1 month or in the freezer for up to 6 months. Let sit at room temperature for a few minutes before eating to allow them to soften a little.
Notes
We don't use the extra Lakanto sweetener in these because we feel they're sweet enough with just the monkfruit and prebiotic fiber (which adds a touch of sweet), but if you're not a fan of super dark chocolate, add the Lakanto.
Nutrition Information
Yield

30
Serving Size

1 fat bomb
Amount Per Serving
Calories

87
Total Fat

8g
Saturated Fat

6g
Unsaturated Fat

0g
Sodium

21mg
Carbohydrates

1g
Fiber

1g
Protein

2g