A dessert-like morning drink with absolutely no added sugars. This Keto Mocha Latte is delicious and is approved to be diabetic friendly.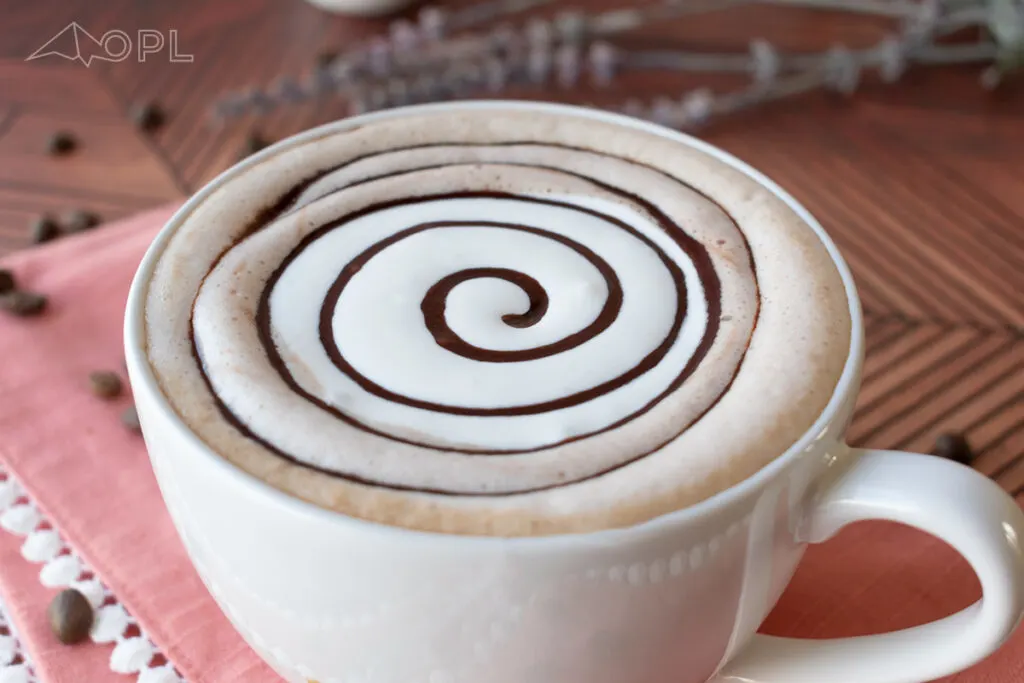 What is Mocha?
A mocha is a blend of a cappuccino and hot chocolate. Kinda like dessert. Espresso with warm milk, a frothy top, and a sweet and delicious chocolatey twist using chocolate syrup.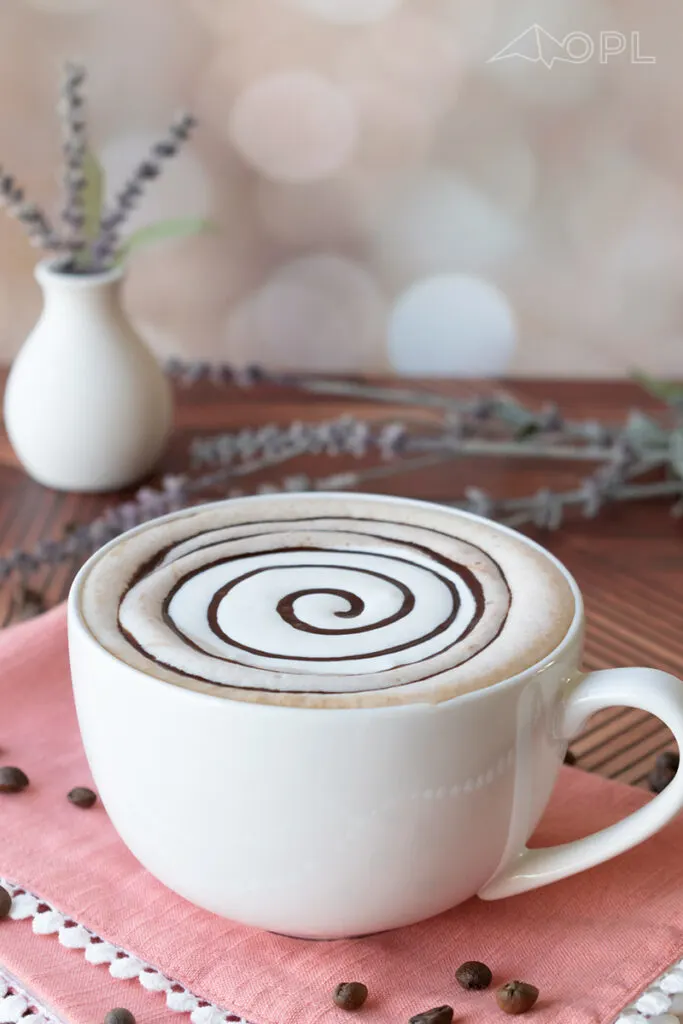 What is Latte?
A latte starts with a single or double shot of espresso. The espresso is then combined with steamed milk to create a rich, creamy beverage.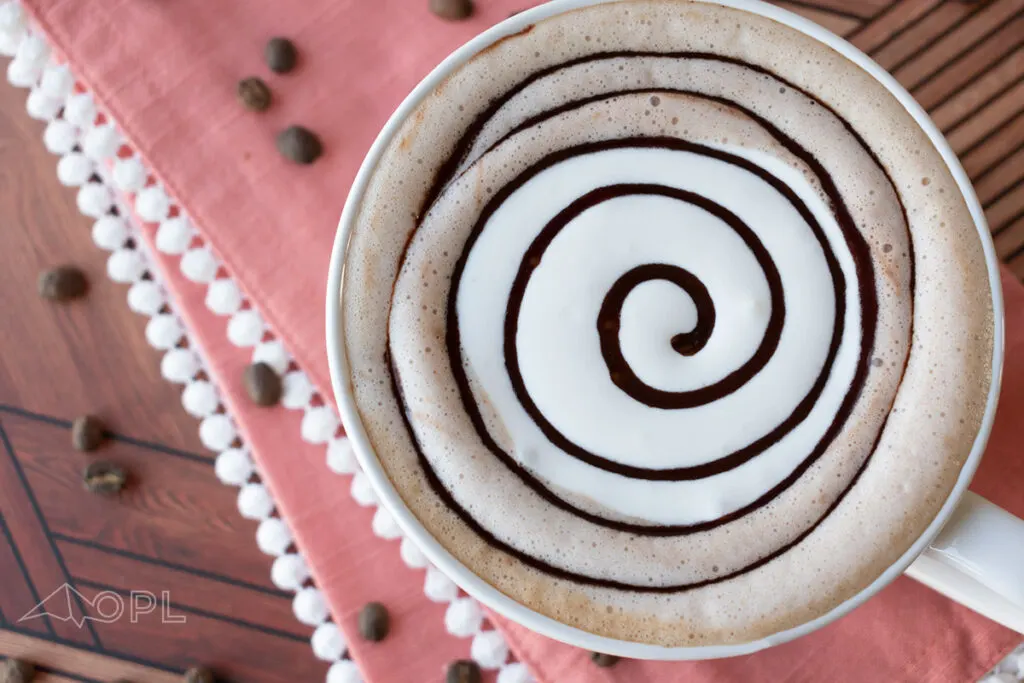 What is Espresso?
Espresso and coffee are no different. Think of Espresso as a type of coffee. Espresso is a method of brewing coffee using high water pressure and finely ground beans to make a small, concentrated shot. The word Espresso also refers to the shot itself.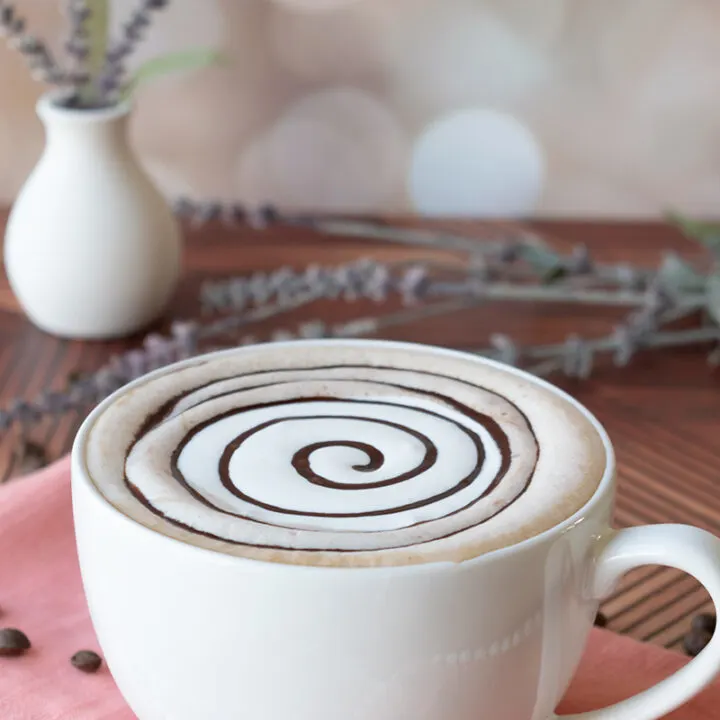 Zero Sugar Mocha Latte
Ingredients
2 oz Espresso
5 oz Milk of Choice (see notes)
Instructions
Pour espresso into a large mug.
Combine milk and chocolate sauce and steam using an espresso steamer wand until doubled in volume and hot (140ºF - 150ºF). Pour into mug over espresso.
Optionally, heat milk and chocolate sauce in a small saucepan over low heat, stirring until hot and fully dissolved. Whip slightly with a handheld milk frother. pour into mug over espresso.
Top with a swirl of chocolate sauce, if desired.
Notes
To keep this very low carb, we like to use a 1:1 ratio of heavy cream and water in place of the milk. If you are not watching carbs too close, whole milk is the best option for a great steamed milk foam.
Nutrition Information
Yield

1
Serving Size

1 latte
Amount Per Serving
Calories

259
Total Fat

27g
Saturated Fat

17g
Trans Fat

1g
Unsaturated Fat

8g
Cholesterol

84mg
Sodium

28mg
Carbohydrates

33g
Net Carbohydrates

1g
Fiber

0g
Sugar

1g
Sugar Alcohols

32g
Protein

2g