You may of may not have noticed by now that I sort of love snacks. Particularly quick, easy, and sweet snacks. And that can be a problem when you're trying to maintain a healthy lifestyle. So, I will continue creating these delicious date bar things, Larabar wannabes, bites, balls, whatever you want to call them. Because they're quick, easy, and sweet.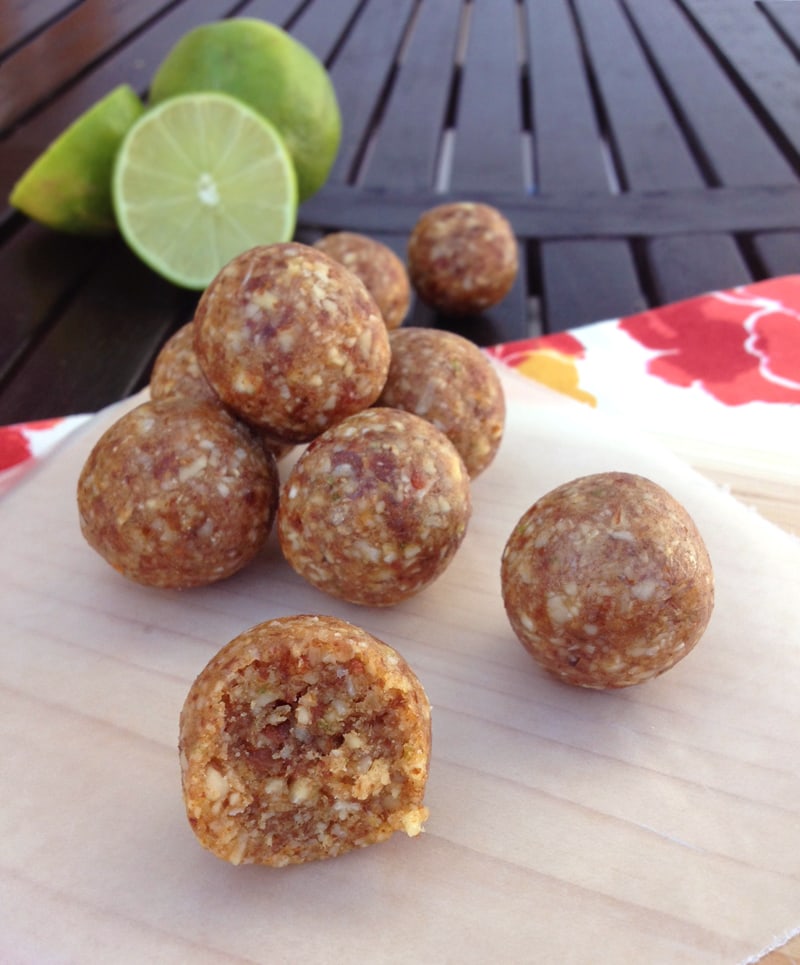 I'll admit I have not tried all the Larabar flavors, and I'm not going to claim that these are "copycat" because I simply don't know. If I ever had a Key Lime Pie Larabar, it didn't leave a lasting impression on me, because I don't know or recall what it tastes like. All I know is that I made these, made the husband eat one, and he liked it. That was enough for me, but then I liked it and all 3 kids liked it too. So there.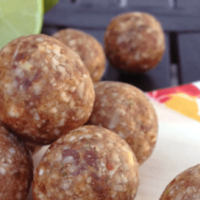 Key Lime Pie Bites
No need to spend so much money on date bars at the store, make your own and adjust the lime flavor to your preference.
Ingredients
10 Medjool dates, pitted
1 cup Almonds
1/2 cup Cashews
1/4 cup Unsweetened Shredded Coconut or Coconut Flakes
Zest 1 Lime
2-4 Tbsp Fresh Lime Juice, about 1 lime's worth
Instructions
Put the dates, almonds, cashews, coconut, and lime zest in the bowl a food processor.
Process until mixture resembles coarse gravel.
While the processor is running, slowly pour in half of the lime juice.
Stop the processor and check the mixture inside. If it sticks together when you smush it, then you've got the right consistency. If it's still crumbly, add more lime juice. You don't want to add too much liquid because the bites will be too sticky.
When you've got the right consistency, roll mixture into tablespoon-size balls. Yield varies depending on how much you eat while you're rolling them.
Store in an airtight container in the refrigerator for a week or so, if they last that long.