Do you ever get in a smoothie rut? I get in a smoothie rut. I always make the same 2 smoothies. Always. Never any deviation. Even though I have made others before and know how good they taste, I just go with the defaults because they're easy. Not that the others aren't, but it's almost like I'm on auto-pilot.
This morning, I decided I didn't want the old standby. I wanted something new and delicious and breakfasty. Spell check says that's not a word but I disagree. I'm not one to have a glass of OJ with breakfast, it's never really been my thing, but I know that oranges equal breakfast to a lot of people. I don't really think to put oranges in smoothies but since I just bought a whole bag last week, I decided to do that this morning. Turned out to be a great decision. And although most of the time I toss a handful of spinach in my smoothies, I didn't today, but I would highly recommend it to get your morning dose of greens.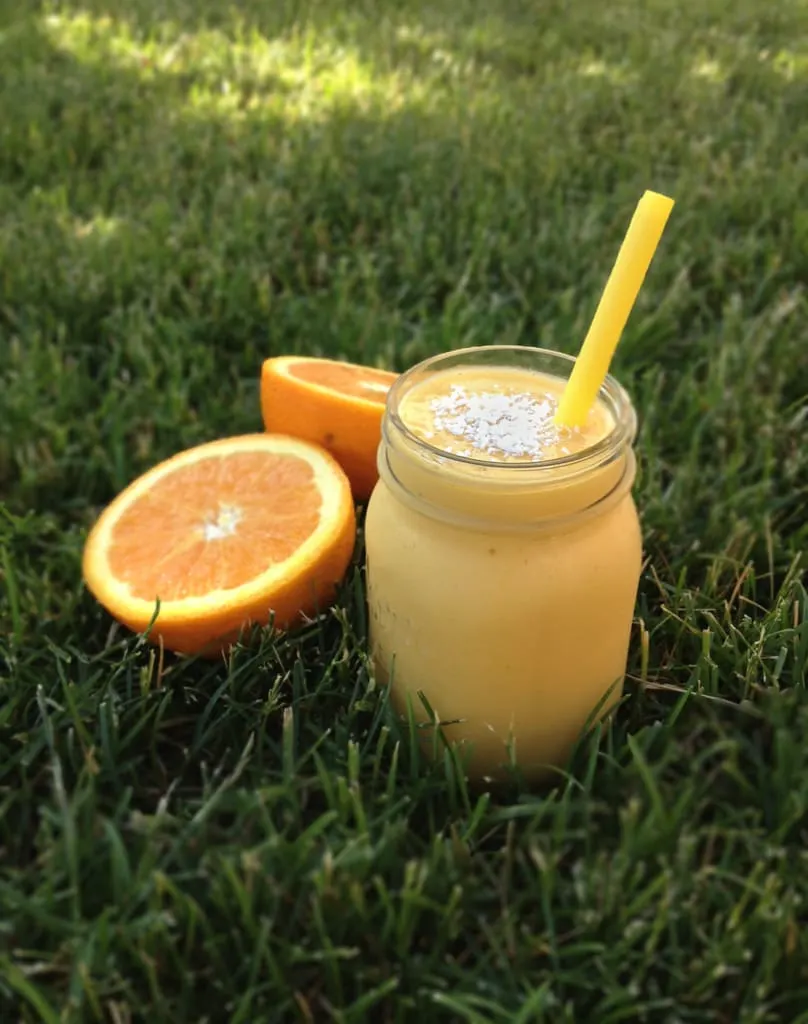 Also, an important note, my family of 5 eats like a family of 10 at times, and when I make smoothies, I make them BIG. This one is no exception. This smoothie is enough for all 5 of us, so if you don't need that much, cut it in half. And if you still have leftover, pour it into popsicle molds to enjoy later. Leftover smoothie popsicles are the only kind my kids get and they love them.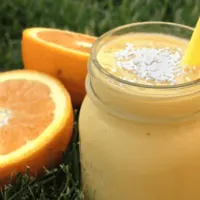 Rise and Shine Smoothie
This smoothie is like summer in a glass.
Ingredients
3 cups Almond or Coconut Milk, I prefer almond
2 Ripe Bananas, peeled
1 1/2 Seedless Navel Oranges, peeled and sectioned
2 1/2 cups Frozen Mango Chunks
Shredded Coconut, optional, for garnish
Instructions
Place all ingredients in a Blendtec (or other high-powered blender) in the order listed above (excluding shredded coconut).
If using a Blendtec, run the "Smoothie" cycle. Otherwise, blend on high until smooth and there are no more mango chunks.
Pour into glasses, garnish with shredded coconut, if desired, and enjoy.
Nutrition Information
Yield

4
Serving Size

1
Amount Per Serving
Calories

969
Total Fat

73g
Saturated Fat

21g
Trans Fat

0g
Unsaturated Fat

49g
Cholesterol

0mg
Sodium

587mg
Carbohydrates

70g
Fiber

18g
Sugar

39g
Protein

26g
Nutrition is calculated by a third party and may not be 100% accurate