Last Updated on May 24, 2022
Elegance, decadence: this Prosciutto Egg Cups recipe is about as easy as it gets. You only need 3 ingredients. And there are no bowls which translated means: no mess. Best part? they taste delicious.
This recipe is also perfect for meal planning. Make a bunch and have them ready when you need them. 100% Yum.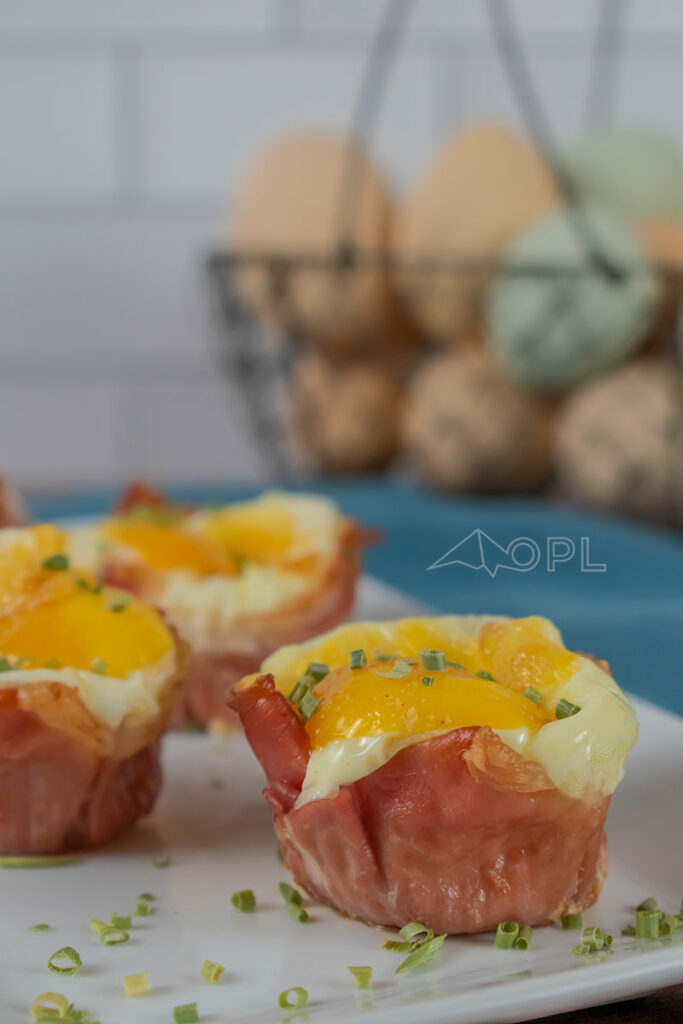 Prosciutto Egg Cups Simple Ingredients
You can scroll down to see all instructions in the recipe card. But to illustrate just how easy this recipe is, here are the ingredients you'll need:
4 slices Prosciutto
4 Eggs
1 slice Cheddar Cheese (omit for Whole30)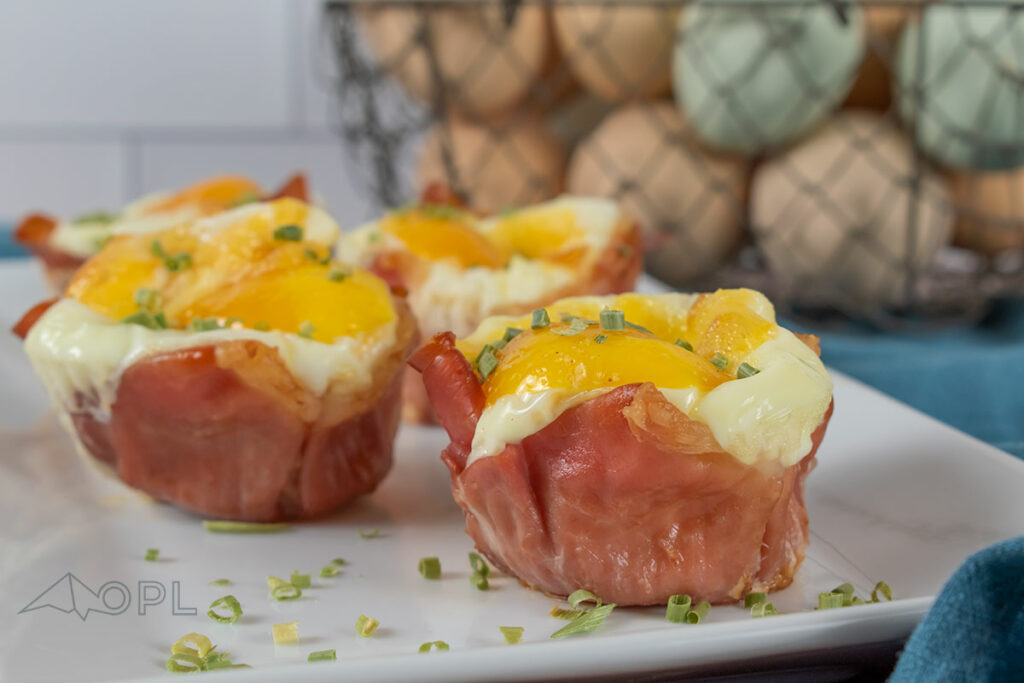 These Prosciutto Egg Cups really look and taste like sophistication – kinda like a lazy morning in a french bistro. Pair this with your favorite hot morning brew and you'll slip away into a state of bliss. And they're healthy, guilt free, and perfect on a Keto diet.
Why are eggs beneficial?
Funny how there's always debate on whether or not eggs are healthy. The truth is: eggs are an incredible food that you should be taking advantage of. Read this article to learn more on what eggs to look for and why eggs are so valuable to improving health.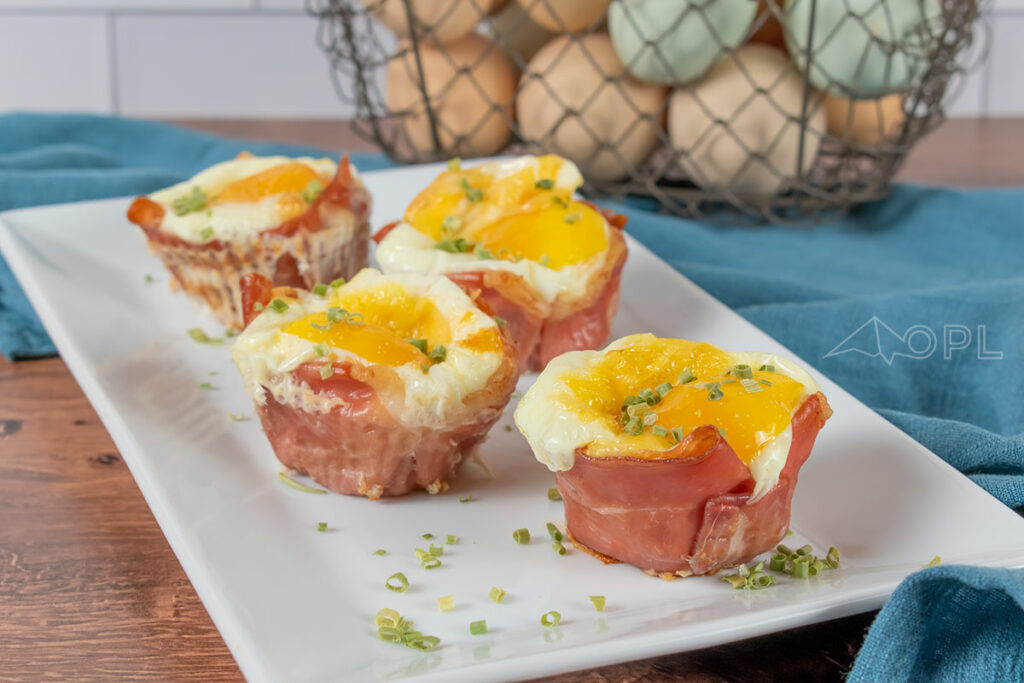 What is Prosciutto?
In Italy, prosciutto can be used to refer to either a raw or cooked ham. For example, there is prosciutto crudo, or raw ham and prosciutto cotto, or cooked ham.
The story of prosciutto crudo is a long one and starts in pre-historic times. In Italy, villagers originally began to dry-age pork legs to extend their meat supply during the long winters. Over the centuries, the tradition of making prosciutto was perfected until it reached its current form today – an elegant prosciutto with a delicate flavor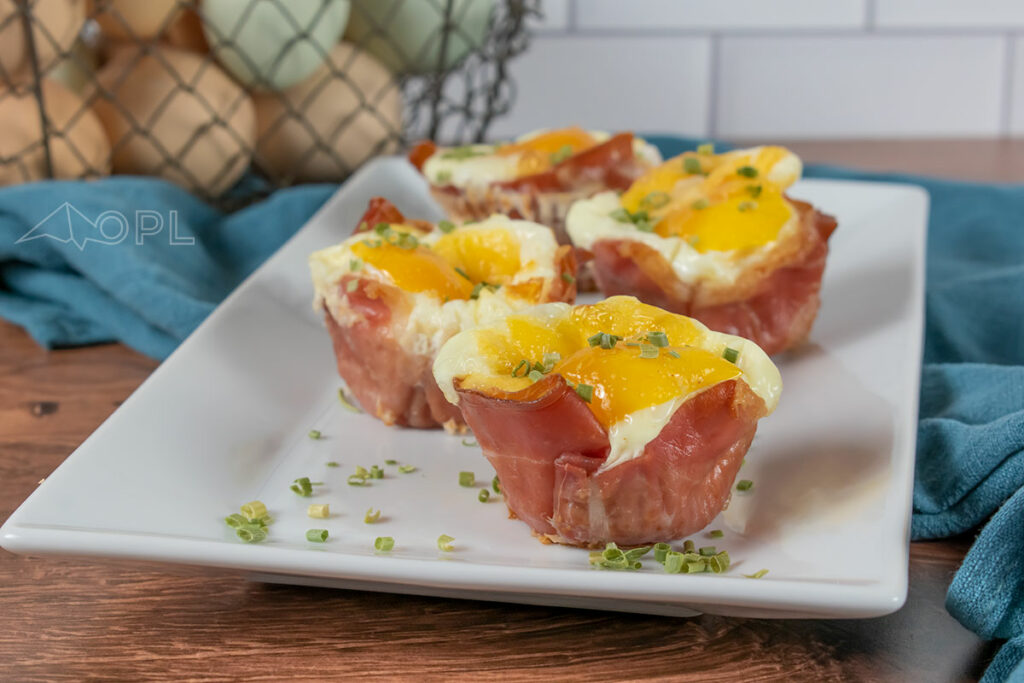 How is Prosciutto made?
Prosciutto is made from high-quality pork. The meat is covered in salt and left to rest for a few weeks. While it's resting, the salt draws out blood and moisture, which prevents bacteria from entering the meat (and that's why it's safe to eat).
The usual process after salting pork is to wash it, season it according to the recipe, and then dry-age it for 14 to 36 months. The combination of salt, air, and time makes for the characteristic prosciutto flavor.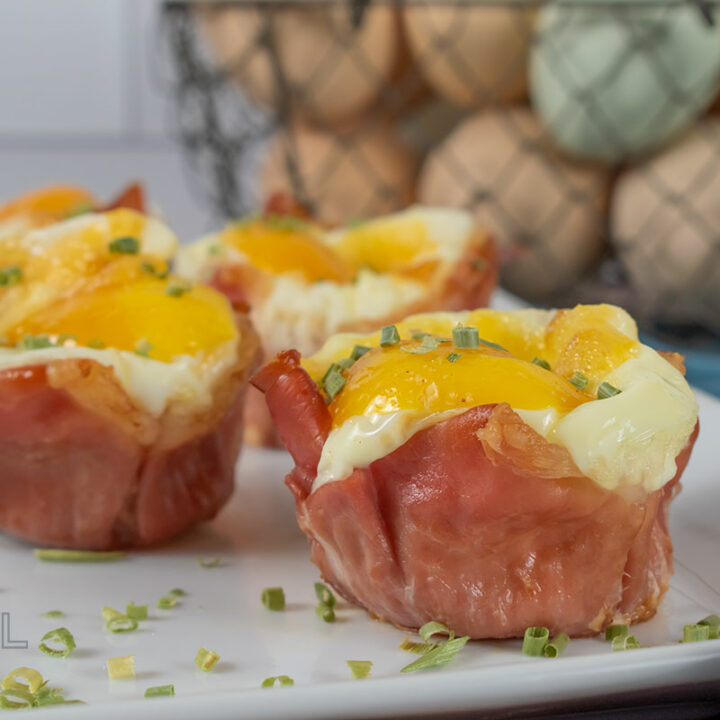 Prosciutto Egg Cups
Ingredients
4 slices Prosciutto
4 Eggs
1 slice Cheddar Cheese (omit for Whole30)
Instructions
Preheat oven to 375°F. Place 4 non-stick cupcake liners in a muffin pan. We prefer either PaperChecf parchment liners or silicone.
Fold the prosciutto slices in halfand press them into the supcake liners, pressing down to form a cup out of it.
Cut the cheese slice into 4 pieces and place one piece in the bottom of each prosciutto cup. Crack a single egg into each cup. Either leave the yolk in tact or very lightly scramble ein the cup. If you like salt, add a little Savory Salt to the top of each egg. The prosciutto is salty on it's own so omit the Savory Salt if you're sensitive to salt/sodium.
Bake in the preheated oven for 15-20 minutes, depending on your desired egg doneness. 15 minutes should get you slightly runny yolks.
Let cool slightly until you can safely remove the cups without burning yourself and eat right away. Store leftovers in the fridge in a tightly sealed container for up to a week.
Nutrition Information
Yield

4
Serving Size

1
Amount Per Serving
Calories

156
Total Fat

9g
Saturated Fat

4g
Trans Fat

0g
Unsaturated Fat

5g
Cholesterol

213mg
Sodium

1026mg
Carbohydrates

1g
Net Carbohydrates

1g
Fiber

0g
Sugar

0g
Protein

16g