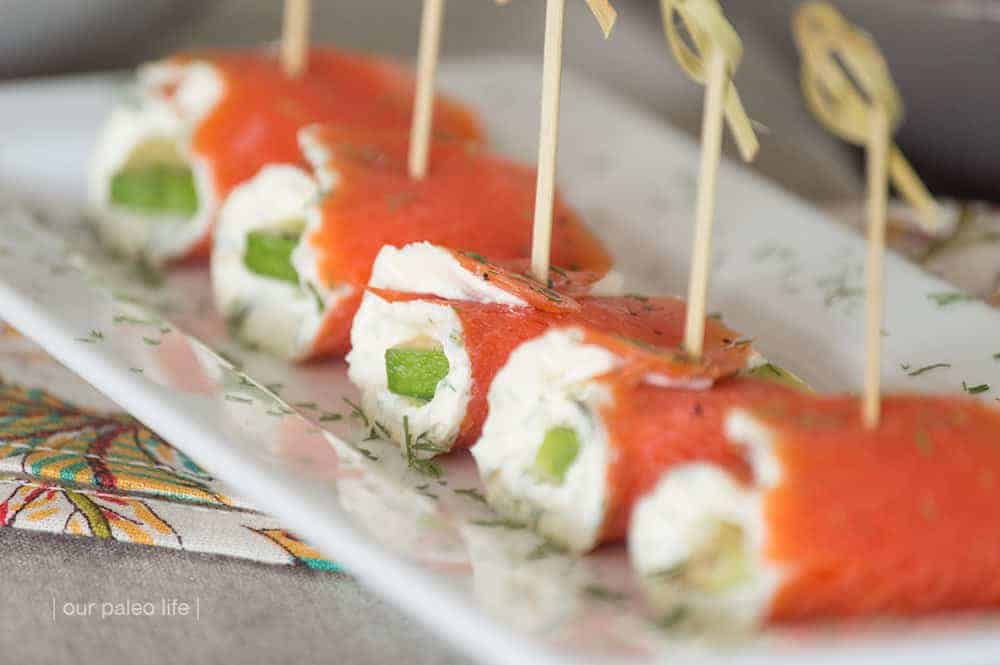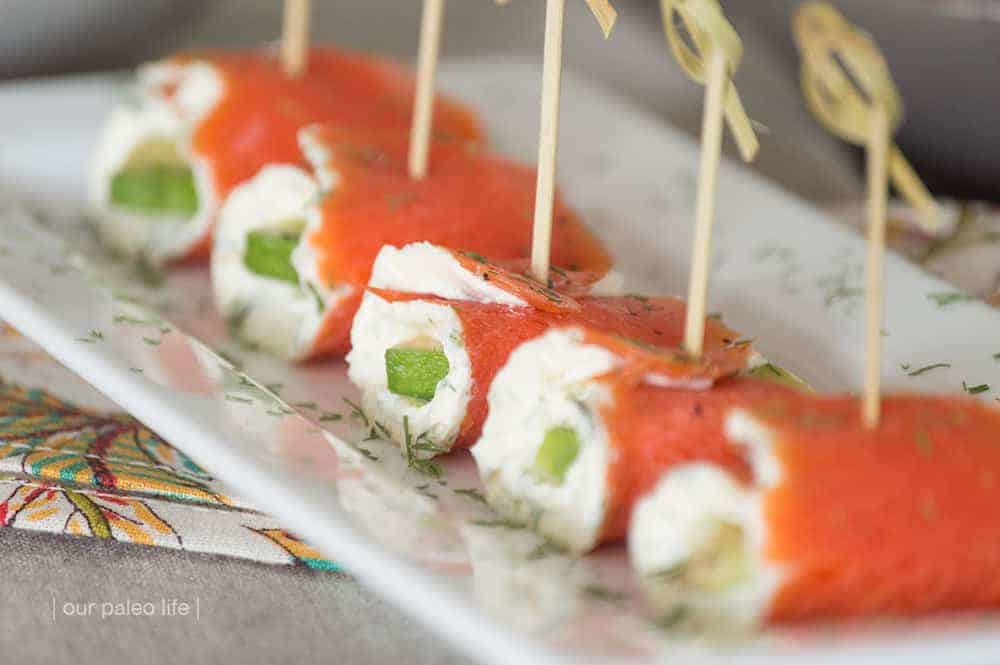 Incredible Keto Party Roll
Salmon has become a slight family obsession around here. Anytime we can get our hands on some smoked salmon, it's gone within minutes. Unfortunately for us grown-ups, the kids are extremely fond of it, so we have to share more than we'd like. I can't really complain that they have such refined palates though…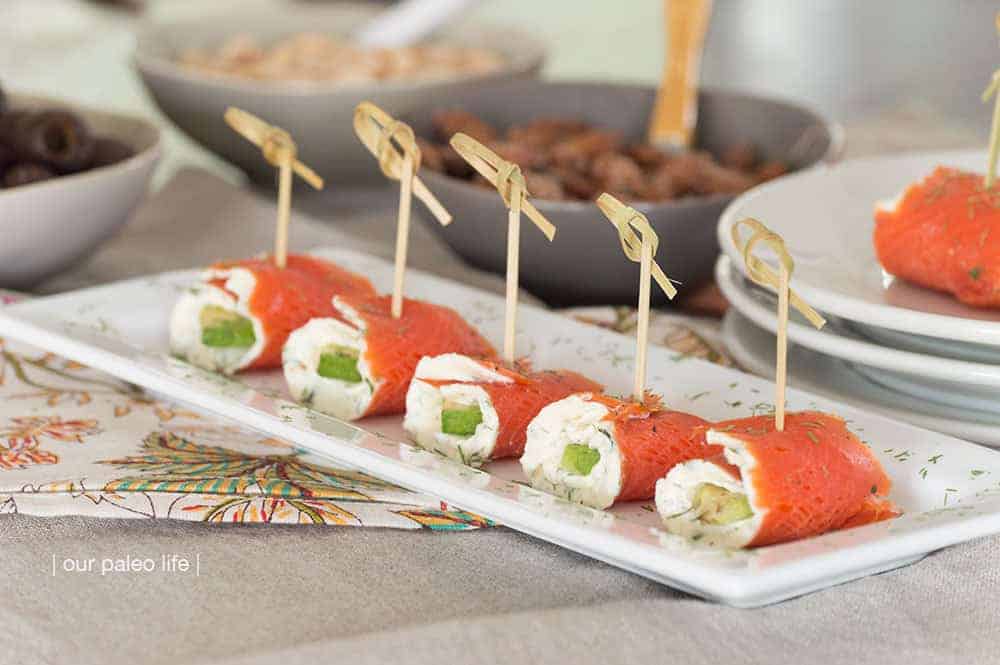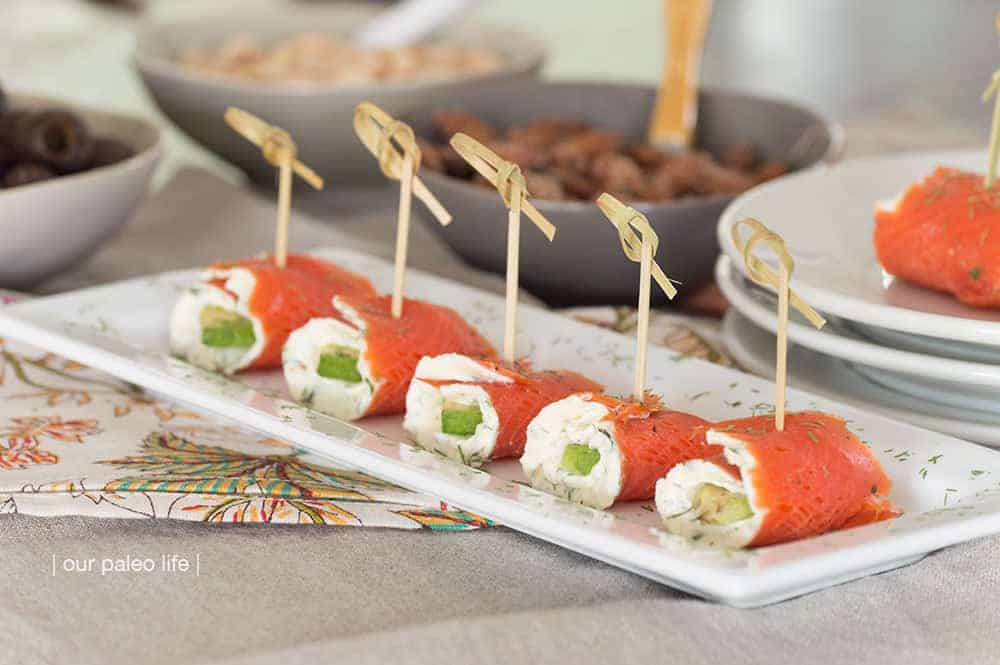 Of course, we don't get just any old salmon. It must be wild-caught smoked salmon. Wild-caught, rather than farm-raised, is very important. If you actually look at the two side-by-side, you can visually see a difference. Farm-raised is pretty pale in comparison to the vibrant orange of wild-caught fish.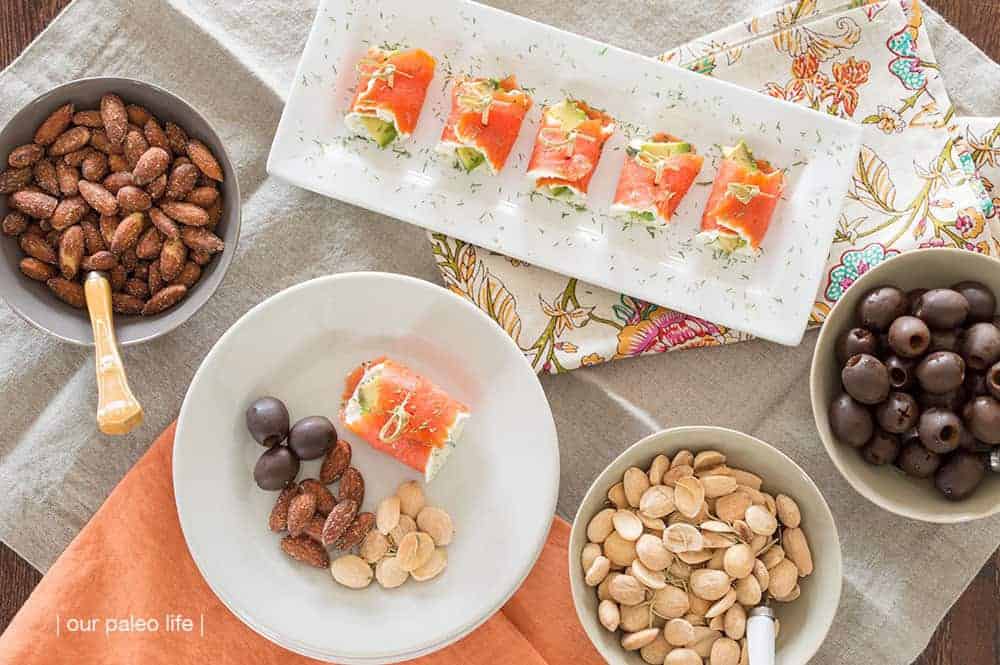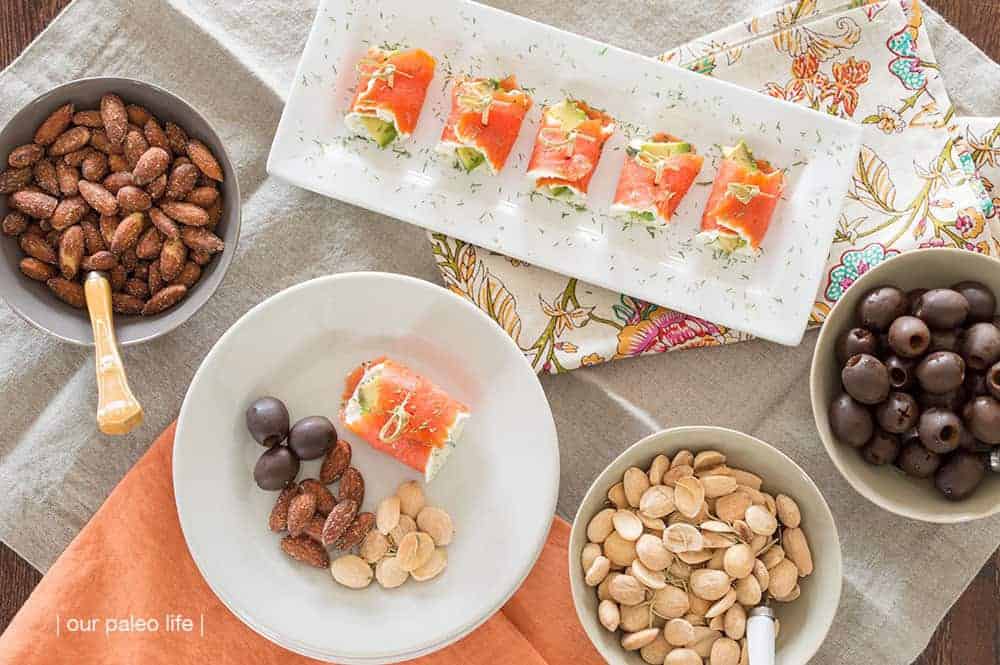 In addition to the added nutritional benefits and lack of crappy additives, wild-caught simply tastes so much better. Add in a little smoke and you've got yourself an obsession right there. We usually just eat it straight off the plate with nothing added to it, but sometimes you like a little variety.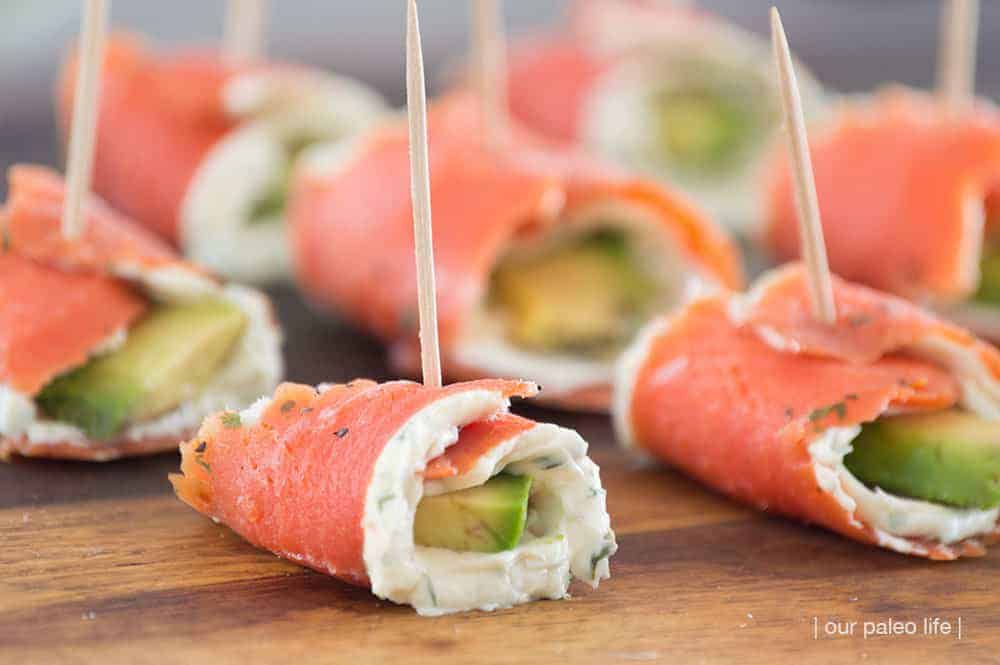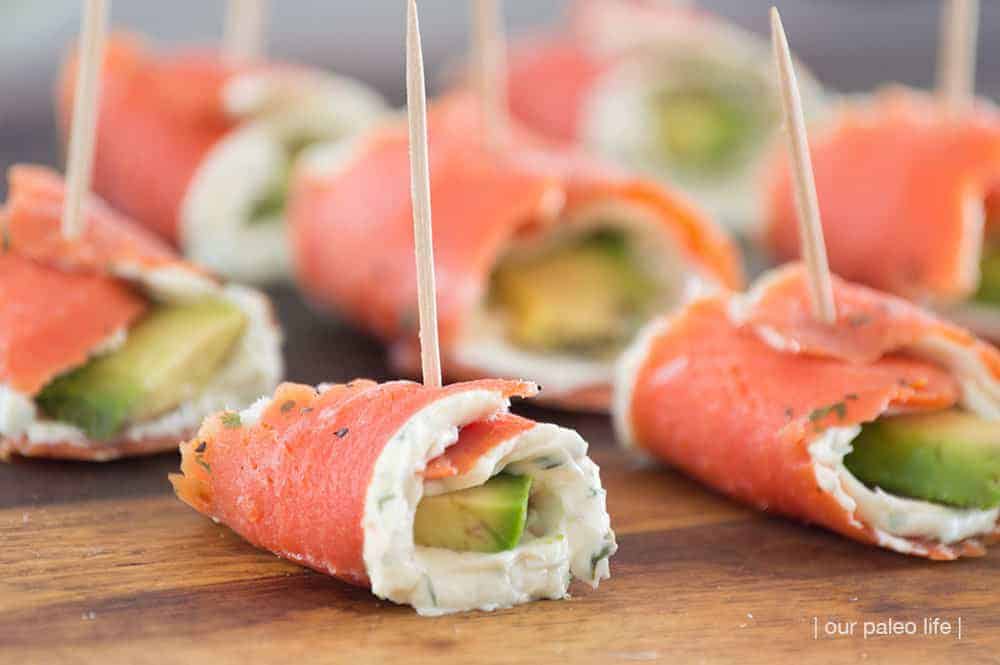 Incredible Flavor
These Salmon Party Rolls give you just that. All the fantastic flavor of smoked salmon, plus a boost of added fats from the avocado, and creamy goodness from the herb cream cheese. We love to add a little extra dill on top as well to really take the flavor over-the-top.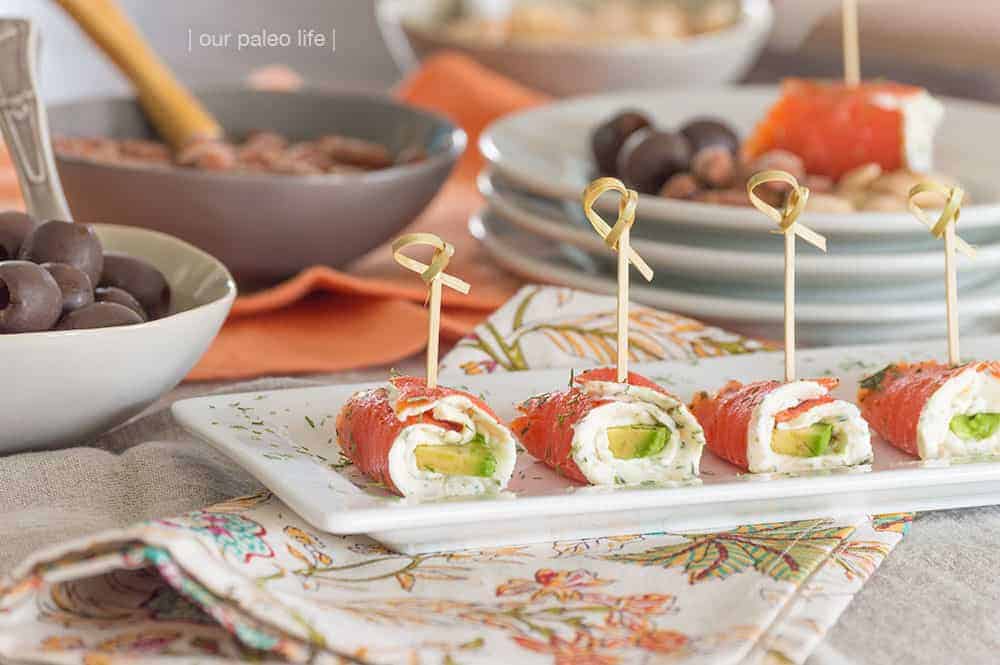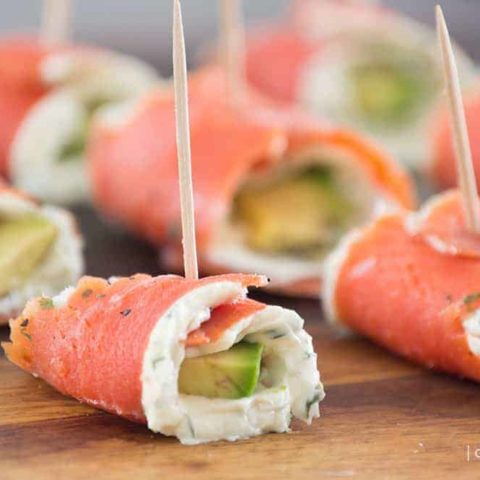 Salmon Party Rolls
Ingredients
6 oz Cream Cheese, softened
2 1/2 tsp Dill Dip Seasoning Blend
4 oz Filet Smoked Salmon
1/2 Avocado, ripe
Dried Dill, for garnish, optional
Instructions
In a small bowl, combine the softened cream cheese and the Dill Dip Seasoning Blend until fully combined.
Set aside. Slice the avocado into thin strips and cut the strips in half. Set aside.
Gently pull apart the layers of the salmon filet. If your filet does not easily come apart in layers, carefully slice it crosswise (along the shortest width) to get approximately 1.5" strips.
Spread the softened cream cheese mixture onto each strip. Lay a piece of avocado in the center of each strip. Gently fold up one side of the salmon, then the other side on top of that. Secure with a toothpick (may not be necessary if the ends are long enough but makes it easier to grab off the plate).
These rolls are best served chilled, so make them in advance and store in a tightly sealed container up to 3 days before serving. Garnish with additional dried dill, if desired.
Nutrition Information:
Yield:

10
Serving Size:

1 roll
Amount Per Serving:
Calories:

88
Total Fat:

7g
Saturated Fat:

3g
Unsaturated Fat:

0g
Cholesterol:

21mg
Sodium:

183mg
Carbohydrates:

1g
Protein:

3g