Superbowl Sunday doesn't have to be filled with food that you'll regret. Much of this is easy football party food ready for even the non-paleo in your life. We've included super bowl appetizers, main course options, and treats to give you inspiration in anticipation of the big game.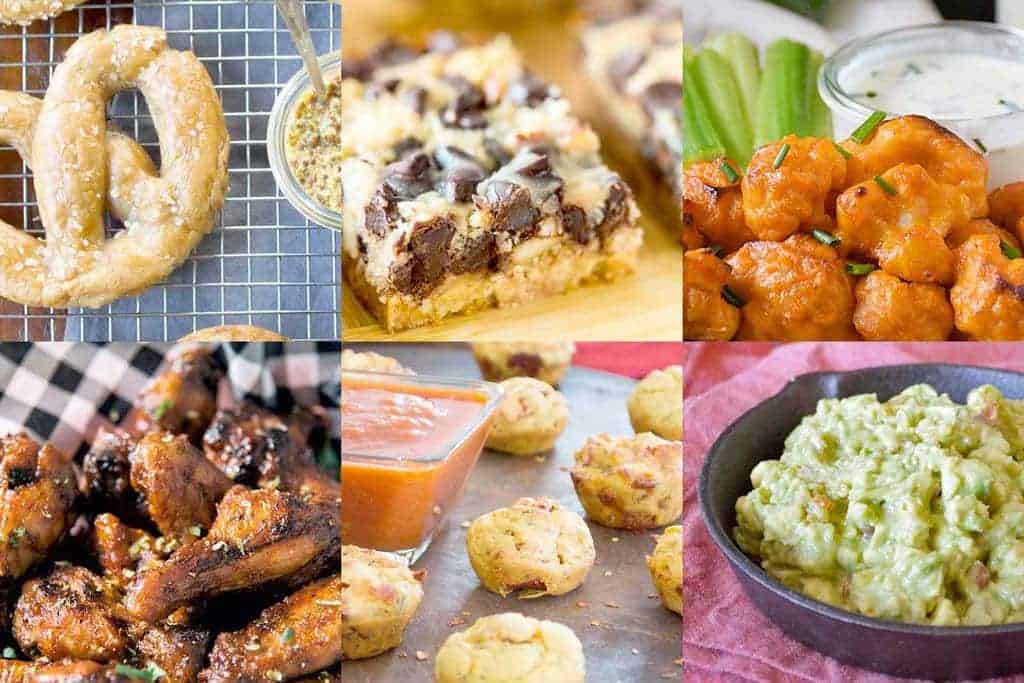 Tomatillo Guacamole Starter
Toss everything in the food processor and store this starter in the fridge until you're ready to use it. Add it to some avocados for instant guacamole anytime.
Go to Recipe
(Our Paleo Life)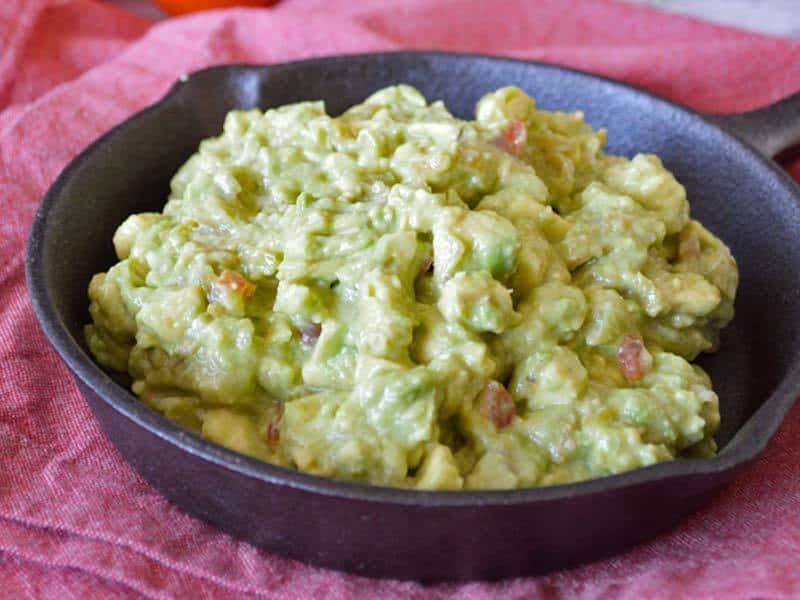 Paleo Pretzels
Grain-free pretzels (made with cassava flour) that taste just like Auntie Anne's from the mall? Look no further, these pretzels will be perfect food for the game.
Go to Recipe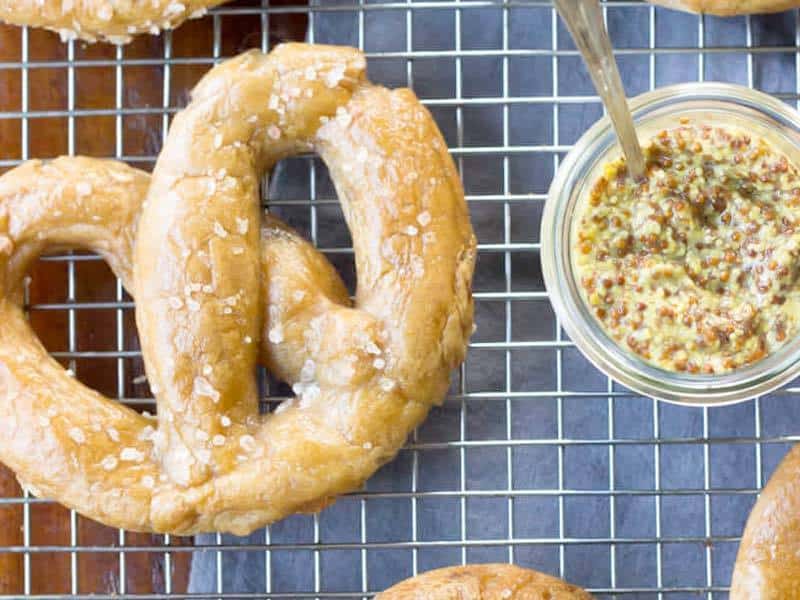 Mini Pizza Bites
Don't fumble with a large slice of pizza that will hurt your gut. Grab a few of the grain-free, dairy-free pizza bites and enjoy the game with less mess. This should top your easy super bowl recipes list!
Go to Recipe
(Our Paleo Life)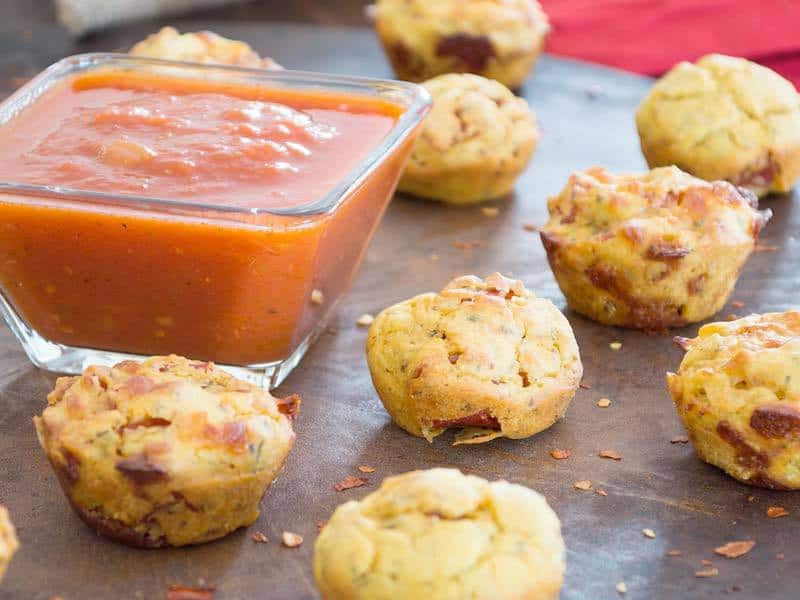 Perfect Paleo Chocolate Chip Cookies
You have never had a grain-free chocolate chip cookie like this before. This one is perfect, as the name implies, so make a double or triple batch for game night.
Go to Recipe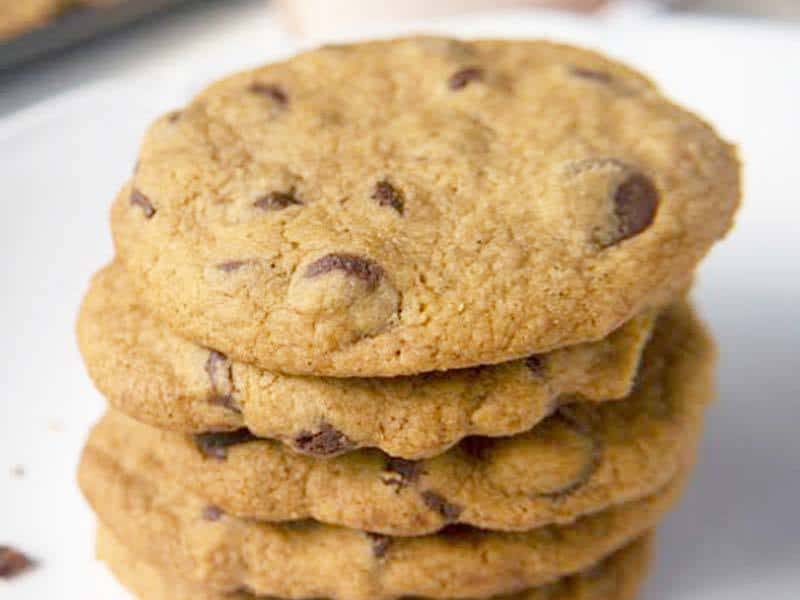 Baked Buffalo Cauliflower Bites
These vegan buffalo bites are the perfect addition to your appetizer table. With that perfect buffalo flavor and none of the meat or dairy, it's great for super bowl finger food ideas.
Go to Recipe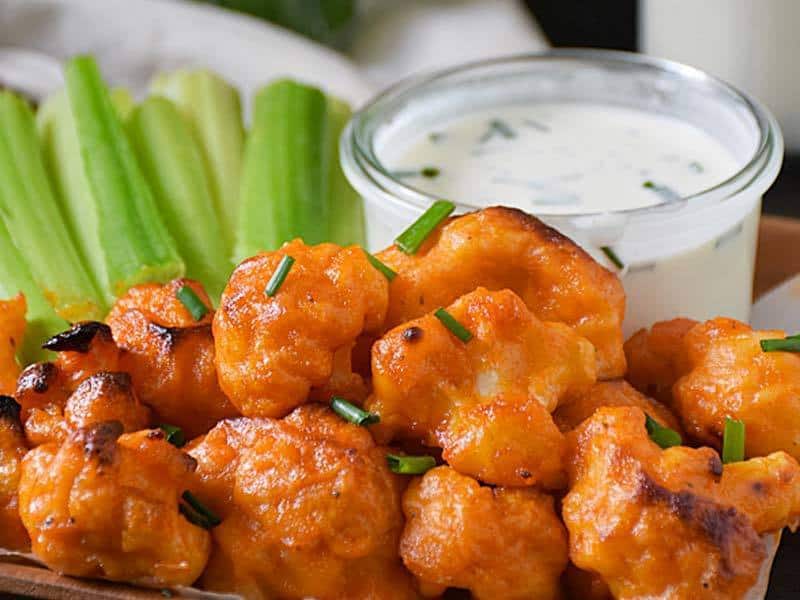 Dill Dip Blend
What's a party without a veggie tray? Make it tasty by whipping up a batch of this dill dip bland and adding it to your favorite dip base, dairy or non-dairy alike. Just right for your football party appetizers.
Go to Recipe
(Our Paleo Life)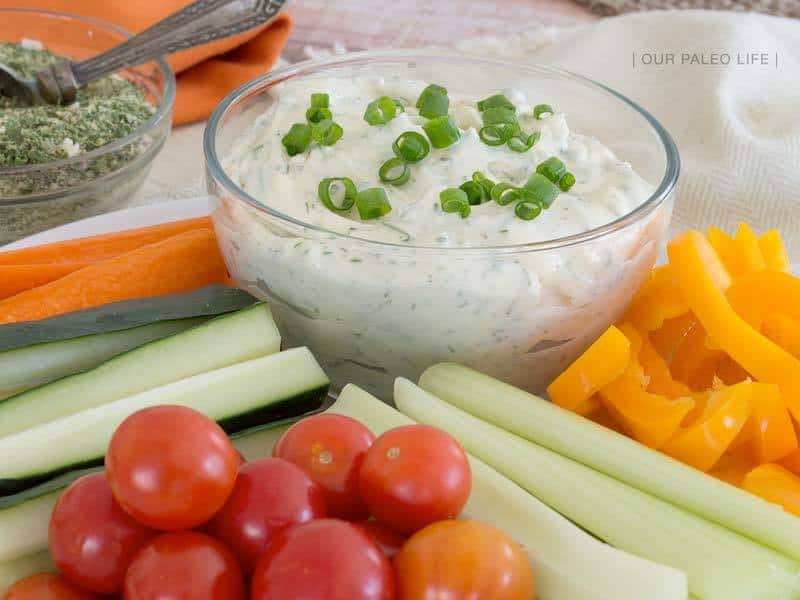 Paleo Magic Cookie Bars
These Paleo and vegan friendly magic cookie bars are a healthier remake of the classic dessert! You'll never know they're gluten, grain, dairy and refined sugar free!
Go to Recipe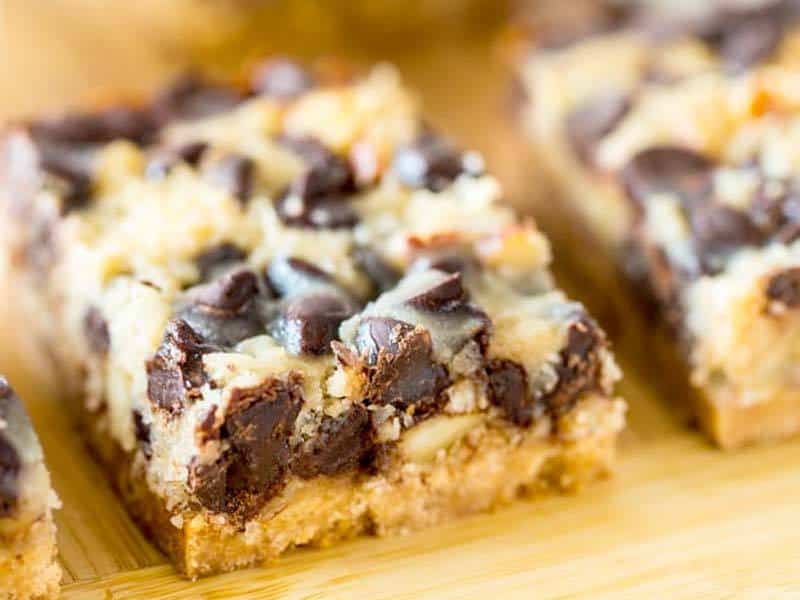 BBQ Chicken Sweet Potato Skins
A twist on the classic potato skins, these are loaded with BBQ chicken and bacon. A perfect combination of flavors that is perfect for lunch, dinner, or football.
Go to Recipe
(Our Paleo Life)
Braised Baby Back Ribs
No need for a smoker or any fancy equipment, these braised rib can be made right in your oven and will be fall-off-the-bone tender with the perfect flavor.
Go to Recipe
(Our Paleo Life)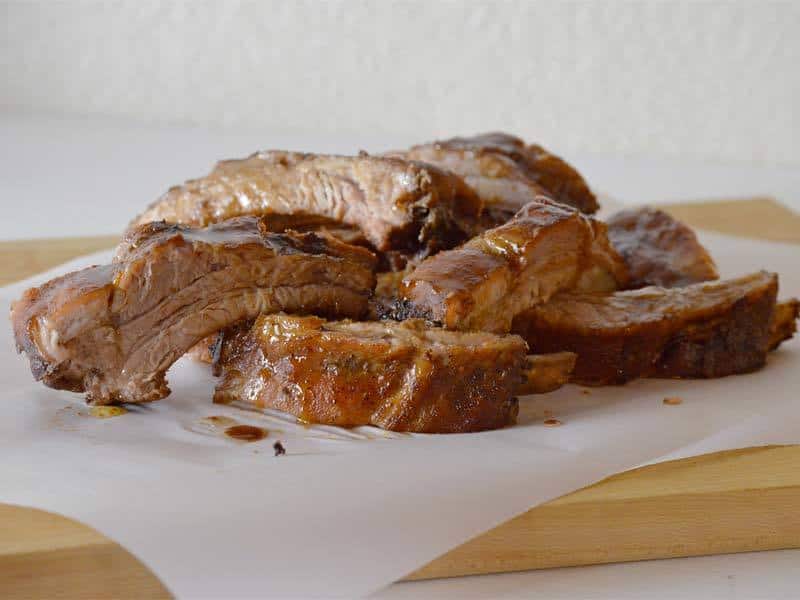 Spicy Cajun Chicken Wings
Chicken wing lovers can unite over these Cajun-spiced crispy wings caramelized in a sweet BBQ sauce and spicy sriracha sauce.
Go to Recipe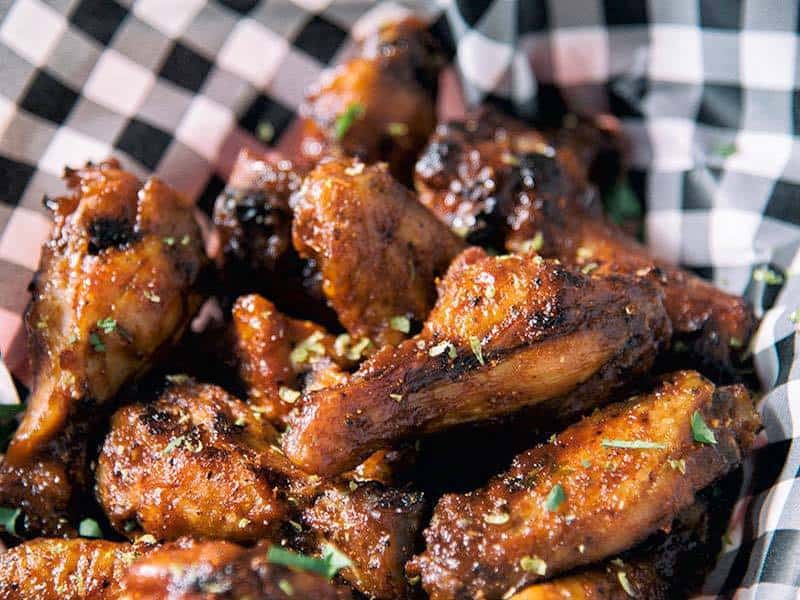 Paleo Chicken Nuggets w/ Honey Mustard
Arrowroot starch and shredded coconut give these chicken nuggets the taste and texture of a restaurant-quality meal. Paired with honey mustard dipping sauce, this is perfect game food.
Go to Recipe
(Our Paleo Life)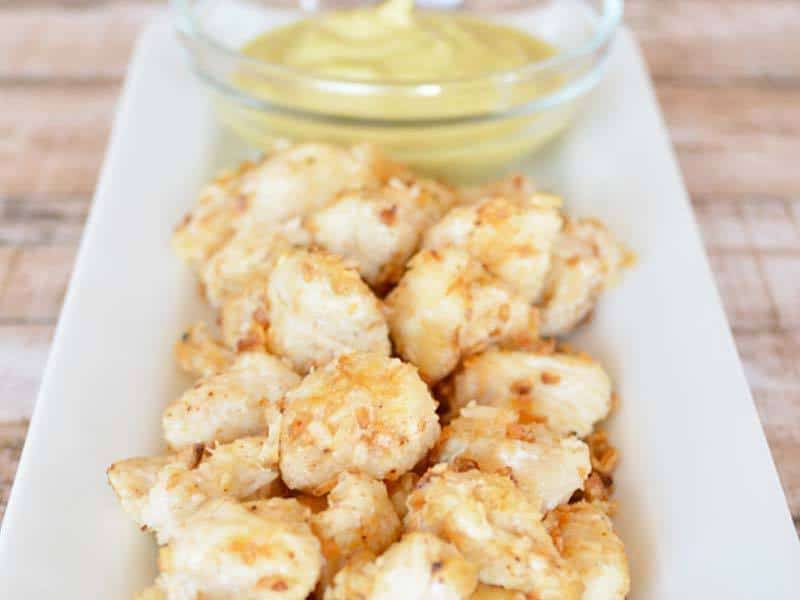 Chocolate Almond Butter Ice Cream
This Chocolate Almond Butter Ice Cream is creamy and naturally sweetened. it's so rich and delicious you won't believe its good for you.
Go to Recipe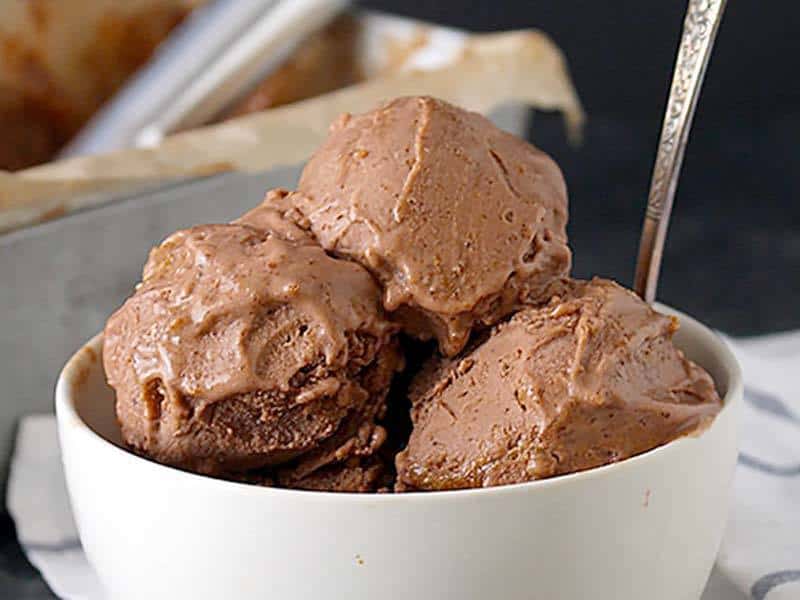 Slow Roasted Pork Shoulder
Make this pork shoulder the day before (less cooking and stress on game day is good) and then reheat for perfectly crispy bites dipped in a creamy sauce.
Go to Recipe
(Our Paleo Life)