So, this is my new favorite guacamole. I know I already have a guac recipe, but this one is way different and much easier to make on the fly. It's really a "starter" that you make up to 2 weeks in advance and then you just add avocados when you're ready.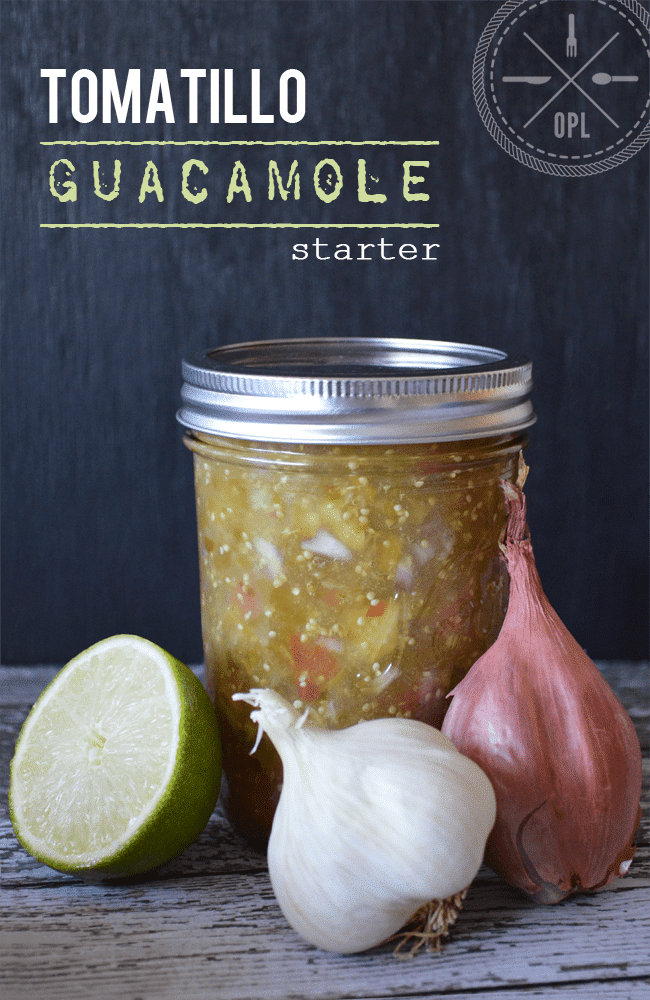 I'll be honest, my least favorite part about making guacamole is having to chop everything when you decide you want some. I'm kinda lazy in that when I want some food, I want it now. Not 30 minutes from now after I've prepared and cooked it. Same goes with guac. So while it takes effort up front, this is 10 avocados worth of guacamole and you only have to make it once.
Bonus: the lime juice prevents the avocados from browning, so you have this pretty, green guac no matter how long it sits out.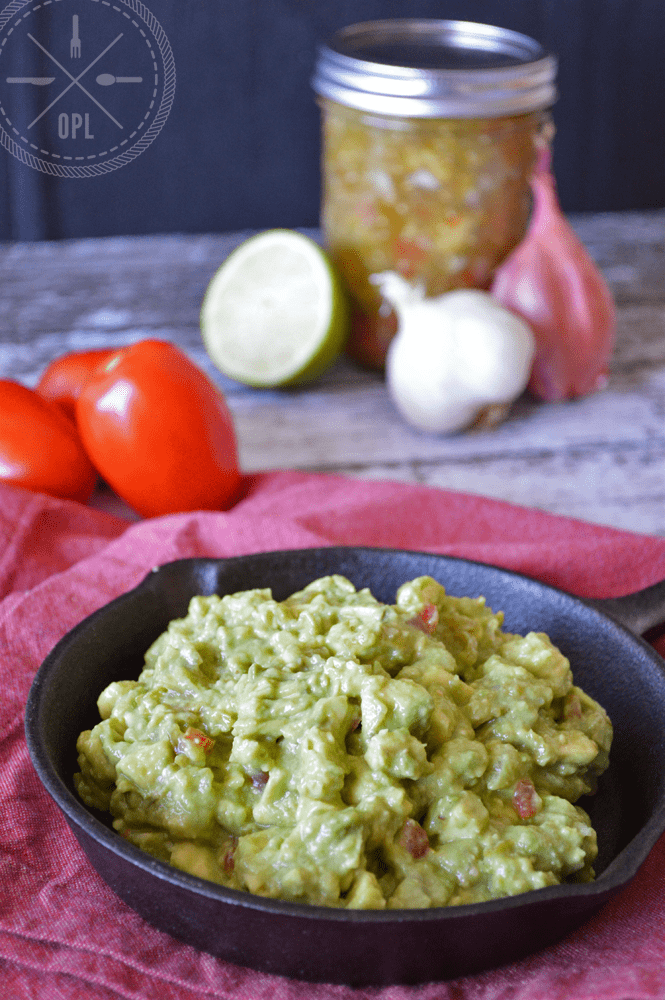 I asked my husband what this recipe should be called. Since it's Super Bowl Sunday, he suggested "The Super Bowl of Guacamole" (sarcastically, of course). Obviously, not what I went with, but wanted to mention it anyway, out of spite, you know 😉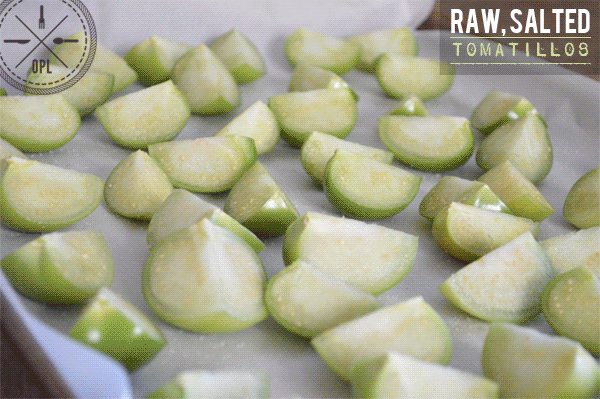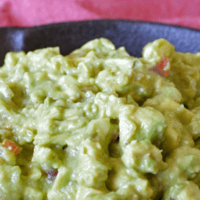 Tomatillo Guacamole Starter
Avocados ripen in the blink of an eye, so be ready to make the best guacamole when they do with this Tomatillo Starter. Keep a jar in the fridge for a salsa dip or add some to an avocado. Perfect dip either way.
Ingredients
12 Tomatillos
2 Plum Tomatoes, seeded and cut into chunks
1 large Shallot, about 1/4 cup, cut into chunks
3 cloves Garlic, quartered
1 Tbsp Fresh-Squeezed Lime Juice
1/2 tsp Sea Salt, + more for roasting the Tomatillos
Cilantro, optional
Avocados
Instructions
Preheat the oven to 350°F. Line a rimmed baking sheet with parchment paper and set aside.
Peel the papery coating off the tomatillos and discard. Rinse the tomatillos under water and gently rub to remove any sticky residue.
Cut the tomatillos into quarter and place cut-side-up on the parchment lined baking sheet. Sprinkle liberally with sea salt.
Roast in the preheated oven for 25 minutes. Remove and set aside to cool while you prep the other veggies.
I prefer to roughly chop/chunk/dice the tomatoes, shallot, and garlic to make sure I don't have huge pieces in the guac. This is a personal preference, so if you like big chunks, skip this step.
Add the tomatillos to the bowl of a food processor or the jar of a high-powered blender (like a Blendtec with the Twister Jar). Process until it is smooth. There will always be seeds, you just don't want huge chunks of tomatillo in there.
Add the remaining ingredients (except avocado) to the food processor/blender and pulse a few times until you've reached your desired consistency.
Store the tomatillo mixture in a glass jar in the refrigerator for up to 2 weeks.
When you're ready to make some guac, cut the avocado in half, remove the pit, and dice the flesh. Lightly mash the avocado with ¼ cup of tomatillo mixture per avocado.
Notes
NOTE: We're not a cilantro-loving family. If you are, toss some cilantro in there when you pulse everything together.
Nutrition Facts do not include avocados that you mix this into to make the guacamole.
Nutrition Information
Yield

8
Serving Size

1/4 cup
Amount Per Serving
Calories

67
Total Fat

4g
Saturated Fat

1g
Trans Fat

0g
Unsaturated Fat

3g
Cholesterol

0mg
Sodium

149mg
Carbohydrates

7g
Fiber

3g
Sugar

3g
Protein

1g
Nutrition is calculated by a third party and may not be 100% accurate